Last updated on October 12th, 2023 at 04:33 am
So, what has the average website development cost?
Well, nobody knows. The reason is that there is no fixed cost to website development. But if you are someone who wants to learn more about the same, this blog is for you.
Here, we shall be discussing everything related to website development costs and how you can estimate the cost of your project.
Therefore, with this being said, let's get right into it:
Average Cost of Website Development
In web development, there isn't a set price, especially for complicated projects. For this reason, there is a solid basis.
There are many elements relevant to the development of websites that will affect the final price. We'll be discussing these issues in more detail later on in the future.
In simple terms, it's very difficult to determine the costs of developing a website without knowing the specifications for the project, such as business requirements, preferences, and preferences.
Although it's impossible to estimate costs accurately, there's an array of costs that could cover the costs of your project.
The average web development cost ranges from $15,000 from the amount of $250,000. This is, of course, an average price and is based on the specifications of the project; the cost could be far beyond what's described in this article.

Phases and the Website Development Cost
Website development as a whole can be divided into various different stages. And almost all of these phases has their own associated cost. In this section we shall be discussing these different factors and how they affect cost to build a website.
| | |
| --- | --- |
| Phase | Cost |
| UI/UX Design | $750-$4,000 |
| Front-End Development | $1,000-$12,500 |
| Back-End Development | $4,000-$12,500 |
| CMS Development | $3,000-$9,000 |
| Domain Name | Between $5 and $15 per year |
| Theme | From $2,000 to $15,000 |
| Responsive Design | Between $3,000 and $25,000 |
| Interactive Multimedia | From $250 to $10,000 |
| Hosting | Between $75 and $200 per year |
| Maintenance and Support | From $500 to $12,000 per year |
| SSL Certificate | From $10 to $1000 per month |
Factors that Affect the Cost of Website Development
Individuals don't believe it's as large of an arrangement to fabricate a website as they did a couple of years prior. Anybody can make a website since there are so many programmed website manufacturers and stages.
Due to having countless such choices accessible, the web development cost relies upon various things.
In this section of the blog, we shall be discussing the various factors which can affect cost to develop a website. Therefore, with this being said, let's get right into it:
Complexity
There are many factors that contribute to the size of a website. Like, for instance, the technology stack and features, pages, and many more.
But, the level of complexity alone can greatly influence the price of the website. This is why the cost of a 5-page website will differ when compared to a 200-page site.
Let's look at what you'll have to pay for a website of various complexity. They are as follows: below:
Simple Website Development Costs is $15,000 to $65,000
Medium Website Development Costs between $65,000 up to $250,000
Cost for complex website development $250,000 +

Tech Stack
You can't create websites without the use of technologies such as programming languages and tech stack. As one would think, the price to hire PHP developers, back-end developers, and other elements greatly affects the final cost.
If you want to, you can also hire web developers for a cost that ranges between $45-85 per hour.
That's the cost that is based on various technology. Now that we're done section, we will move to the next part, in which we will discuss the costs of developing websites in various areas around the globe.
Web Development Type
An important factor is the type of website you are building for your business. Some popular forms of website development and associated cost are as mentioned below.
eCommerce Website Development
eCommerce was the very first kind of website development to be considered, given that it's among the biggest industries in the world.
There are more than twenty million websites that are e-commerce sites; however, only a well-constructed and well-designed website can stand apart from the others.
This is only one instance of incredible eCommerce website development. For the price, it could be anything between $15,000 and $300,000.
Website Development for eLearning
E-learning platforms such as Udemy have been around for quite a while. But it wasn't until the covid-19 was discovered that people started exploring the options in their entirety. Since that time, eLearning websites have been flourishing.
As we know, with everything that is great, there comes a price. This eLearning website, could cost between $10,000 to $200,000.
Custom Web Development
Custom Web Development Services are in high demand.
There are no limits here, and no limits because it's custom-designed according to your company's needs, specifications and requirements.
Therefore the cost of web development isn't always predictable also.
The cost of customizing a website can range between $15,000 to $350,000.
In case you're seeking a more precise estimate, It is suggested to consult with a web app development company.
Service Marketplace Development
The development of a service marketplace is among the top sought-after solutions due to the volume of money that is involved in the field.
It is true that there are plenty of popular services marketplaces we use each day, including eBay as well as Craigslist.
If you're looking to build a service marketplace website, it could be necessary the cost range between $41,000 to $80,000.
Based on the requirements that you have set for the project, prices will vary, as we've previously mentioned numerous times, and will repeat many times over.
CRM Development
CRM is a term used to describe Customer Relationship Management. It could be safe to conclude that CRM is an extremely widely used website development tool.
The name implies that this online solution can help businesses better manage their customers and build lasting relationships and run better businesses. CRM development costs could range in the range of the amount of $80,000 and 150,000.
These are just a few of the most well-known web development solutions, and the costs are associated with these solutions. There are many different options.
Cost to Create A Website at Different locations
It's a huge area, and the cost of development in different parts of the globe is different.
However, the best part is that today, with the help of technology, you can employ web developers from different regions of the globe.
If you're who are wondering why the costs vary, There are many factors, including the demand for local developers' salaries or the number of companies or competitors, and so on.
Moving on, the website development costs in various regions of the world are as follows:
Web Development Cost In the USA – $35,000 – $250,000
Website development Cost In India – $5,000 – $90,000
Website development Cost In South America – $15,000 – $150,000
Web Development Costs In Europe – $25,000 – $200,000
 How to Hire Web Developers
 There are different ways to avail website development services, and cost associated with them is also different. Thus, the way you hire dedicated developers can affect website development cost at whole.
Hire Freelancers – $60-$100/HR
It is among the most popular and straightforward ways of hiring web developers. There are many freelancers on the market who are happy to offer incredible website development and design services.
In terms of cost, the cost can vary greatly in accordance with the knowledge, experience, location, and demands of the specific developers. However, let us assure you that freelancers aren't cheap. There are a few advantages as well as disadvantages.
In other words, you aren't required to offer employees the same benefits, but they're not subject to any contracts. Consider it a pro or con; it's an issue of being a freelancer.
Outsourcing to Web Development Company – $25-$45/HR or $65,000-$250,000
This is the absolute best value for money and the most comprehensive choice on the list.
Large corporations, including Fortune 500 and start-ups alike, typically turn to outsource. The reason is that all you have to do is to leave your work to the business, and they will handle the rest.
A reliable web development firm is one that has the best resources and experienced teams that are capable of producing top-quality websites. The most appealing thing is that everything is affordable.
So, you should definitely consider outsourcing to a PHP development company. 
Assemble In-House Team – $50,000 – $120,000/Salary
It's an alternative option that only a handful of companies choose to go with. This is about creating the team you want to have of PHP programmers In House.
To achieve this, you need to recruit multiple employees and offer them workspace and equipment, a monthly salary, and other benefits.
Because of all this, the entire procedure is quite expensive. However, this method offers its own benefits as well. It may be suitable for some larger firms which have many projects in progress.

Conclusion
In this blog, we discussed everything related to website development cost as well as the factors that affect it. Now, if you are someone who wants to learn more about the same or want to develop a market leading website, it is highly recommended that you consult a web development company who can help you with the same.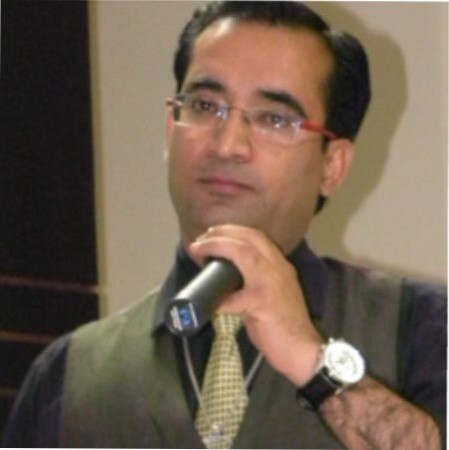 Naveen Khanna is the CEO of eBizneeds, a company renowned for its bespoke web and mobile app development. By delivering high-end modern solutions all over the globe, Naveen takes pleasure in sharing his rich experiences and views on emerging technological trends. He has worked in many domains, from education, entertainment, banking, manufacturing, healthcare, and real estate, sharing rich experience in delivering innovative solutions.