Wide Range of eCommerce Solutions for Your Business
If you're looking for ways to take your business online and expand your reach, e-commerce solutions are a great way to do so. With custom eCommerce website development services, you can create an online store tailored to your business needs and deliver a seamless shopping experience to your customers.
From design to development and everything in between, our team of experts can help you build a high-performing ecommerce website that drives sales and boosts your bottom line. With our ecommerce solutions, you can manage your inventory, process payments, and handle shipping and fulfilment all from one centralized platform. Contact us today to learn more about how our ecommerce solutions can help your business succeed online.
We support businesses in providing eCommerce solutions that provide them with a solid foundation and ensure that they run unified by their evolution.
Our developers provide custom eCommerce development services with unique features required to meet customer expectations.
Best-Fit App Solutions For Your Business

300
+
Global clients
served

500
+
Award winning apps developed

20
+
Years of enthralling success

100
+
Best app developer awards
Hire Our Developers For Cutting-Edge eCommerce Web Development Services
eBizneeds is an innovative IT solution provider that serves customers across the globe with its amazing set of eCommerce solutions. We tend to hype our growth to new heights in the possible years by continuing to use the recent and advanced tech that aids us in developing innovative and modest digital solutions.
DVELOPMENT SERVICES
eCommerce Website Development Services
Our eCommerce website development services cover everything from eCommerce website design and development to eCommerce CMS development and personalization. As a leading provider of eCommerce website development services, eBizneeds has an experienced team of designers, developers, and project managers at its disposal.
eCommerce Development
As a trustworthy eCommerce Development Company, we will help you develop a robust and highly-scalable eCommerce store that appeals to drive user engagement and sales.
UI/UX Research And Design
Designs allow users to search for information and data more easily to choose and purchase services from your online store. Avail of our UI/UX design and research services to improve user engagement on your website.
eCommerce API Integration
Leverage the benefits of eCommerce API integration development to empower your eCommerce store reach for enhanced mobile performance and affiliate marketing.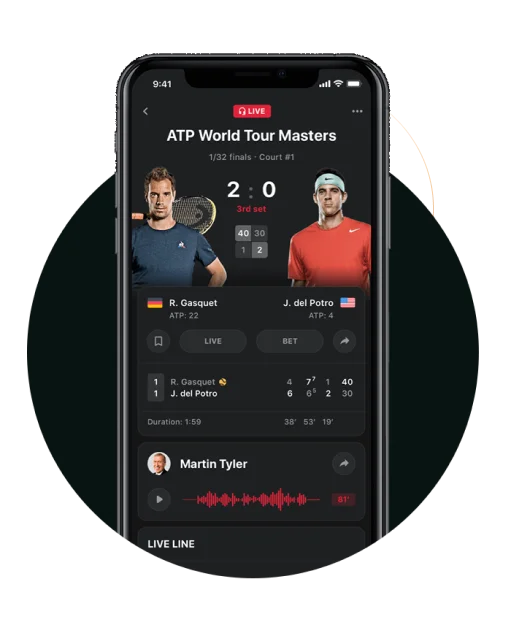 Ecommerce Migration
Migrate your current eCommerce platform to a better and more robust platform according to your business choice to fix things with one of the best solutions for your store.
Theme Integration
Expand your eCommerce store's performance, administrator features & productivity to improve client experience with our eCommerce theme development and integration services.
Mobile Commerce
Dive into the thriving trillion-dollar mobile ecommerce industry with our customized and feature-rich mobile commerce development solutions designed for every business niche.
Our eCommerce Website Development Process
An effective eCommerce website development procedure considers the number of steps differing in scope, from digitally articulating the company's identity to developing the site itself. Let's explore the steps we follow in eCommerce website development.
Establish Your Brand
Brand development in an eCommerce context considers making different determinations. You can find a target audience and customize your eCommerce project to complete their tastes and needs, from the photography style to the level of detail in product details. Finally, you will wish to come up with a snappy business name. It will be something innovative and memorable that effectively accomplishes your brand's objectives.
Select A Hosting Platform
After purchasing your domain, you can find your website upwards and run by selecting an eCommerce website host to host your site. Some hosting services are barebones, where you have to design and launch the website yourself, and also others provide pre-built website designs used for both mobile and desktop viewing.
Design and Development
Apart from an appealing colour palette and memorable logo, your website design must meet your business's goals. You must pay special attention to designing the navigable online store with filtering options and easy search because it is a core functionality of an eCommerce site. A frustrating checkout experience and disorganized website design can decline sales and brand image. Once, designing is completed, we start to write code and deploy it on your preferred platforms.
Testing
After developing the website, we will reach the next stage, i.e., website testing. Testing checks customer convenience, and usability, checks for bugs, and is significant for ensuring an effective shopping experience. Testing is commonly carried out in different browsers, devices, and platforms. Both manual and automatic testing can be performed on a website. The significance of testing cannot be stressed highly, such as poor navigation, slow-loading websites, bugs, and broken links causing to loss of the eCommerce website because customers get dissatisfaction.
Launch Your Website
You may save development costs and use a platform such as Shopify for building your website in a preferred technique, image placeholders into the developing interface, and declining pre-coded content blocks. If you have less cash to spare, you can use a hosting platform such as Shopify, develop your website by a developer separately, and then migrate over the site.
Maintain Your Site
Your eCommerce website would need frequent updates to demonstrate the change in your stock, product line, and running promotion. You may get that your website's design does not have the functionality you and your customer requirements or that concepts need to transform according to customer feedback. Unlike the brick and mortar shops, eCommerce sites can be transformed with a single click of a button.
TECH STACK
Tech stack for eCommerce Website Development
Collaborate with Our Dedicated Developers Focused on Diverse Technology Stack
Opencart

Woo

Laravel

Bigcommerce

Wordpress
WHY EBIZNEEDS?
Expand Your Ecommerce Business Horizons with eBizneeds
eBizneeds is an industry-driven eCommerce website Company that offers customized Ecommerce website development services with smooth and excellent user interfaces. With our years of experience, we have been delivering multichannel eCommerce Development Services for small, mid-range, and multinational enterprises. With our eCommerce website design solutions, you can improve your online sales.
B2C Marketplaces
We execute multi-lingual and multi-currency commercial centres to help organizations present and deal with their services and offerings optimally.

Ecommerce Aggregators
We implement Ecommerce business aggregators to allow our customers to manage and host multinational brands while empowering them to promote their services and products.

B2B Trade Portals
We developed progressed B2B portals to connect all the trading partners (providers, manufacturers) and their subsidiaries. Bidding And Auction
We help eCommerce organizations to fabricate solutions to empower their owners to host different auction types, design bid items and many other things.

Online Aggregators
As an eCommerce development company, we offer market-ready web stores, coupons and outsourcing websites to increase user engagement and business ROI.

Portal Development
We will assist you with building eCommerce portals or applications with cutting-edge functions and features to get your business online.
INDUSTRIES
Expanding Industries
We facilitate eCommerce development services to different industries. Our developers believe in making sure the prosperity and growth of our client's businesses through our eCommerce development services.
FAQ's
Frequently Asked Questions
An eCommerce website is a website that permits you to sell or buy goods and services via online channels. eCommerce website fits to enable consumers to investigate, browse, and buy their preferred items at their convenience at their homes and with just a few taps from their mobile, tablets, and computer devices.
We frequently update you about the work status via call, email, chat, and Skype. Furthermore, a dedicated developer will be hired for your project who will help you understand the undertaking project completion soundly.
Each site we have worked on since our start has been user-friendly. Using the responsive plan approach, we assure that the sites function on wider screen sizes, from cell phones and tablets to small and large desktop displays.
eCommerce website development service costs vary as it depends on factors such as functionality requirements, eCommerce web design agency, and many more. eCommerce businesses require $5000 to $55,000 for designing, developing, and launching an eCommerce website.
The length of an eCommerce project largely depends on the complexity of the final solution. You can enlarge the website launch by selecting an off-the-shelf eCommerce platform as a tech basis for eCommerce solution and choosing the minimum integration. Along with this, development from scratch usually takes a month-long procedure.
Clients We Cater
Connect with us and get ready to launch your business with smart digital transformation and zero turbulence.