Build Innovative Mobile App At Our Mobile App Development Company
At eBizneeds, our experts focus on providing the standard mobile app for any platform. As a mobile app development company, we deal with start-ups and established businesses to develop robust and reliable mobile apps from innovative ideas.
We focus on offering customized mobile app development solution that aids to get new business opportunities. eBizneeds ranks on top in terms of delivering the best app development services. Our cross-platform and iOS app developers provide the best user experience by providing client-centric services.
We provide the entire cycle of app design, integration, and management solutions. We deliver customized web and mobile app development solutions that provide digital experiences on mobile and web devices.
We provide a full cycle of app design, integration, and management solution. Whether a consumer-oriented application or dynamic enterprise-class services, the business leads the entire mobile app development procedure from ideation to delivery and ongoing support.
Best-Fit App Solutions For Your Business

300
+
Global clients
served

500
+
Award winning apps developed

20
+
Years of enthralling success

100
+
Best app developer awards
Mobile Apps Crafted By Our Talented Team
MOBILE APP SERVICES
Core Mobile App Development Services
Hire mobile app developers from the eBizneeds, who possess extensive expertise in developing a wide range of applications. Our developers have hands-on experience and are adept at crafting exceptional mobile apps tailored to meet your specific requirements.
There is a huge craze for iPhone devices among users. You can leverage this trend for your business with the help of our iOS app development services. Our specialty is to develop fantastic apps for iOS users where you can demand professional iPad apps or MacOS apps with us.
You will have customizable Android apps for your business with us, including easy marketing and enhanced security features. Our Android app solutions will help you to boost ROI and customer engagement. Not only traditional apps, but you can also demand smart android apps such as wearable apps, healthcare android apps, e-commerce apps, and more.
Get the best experience in React Native app development from certified developers. The advantage of using it is time and cost-effectiveness. It will create the app from scratch or add other functionality while developing React Native applications. Experts at eBizneeds make it interesting and produce stable and SEO-friendly apps.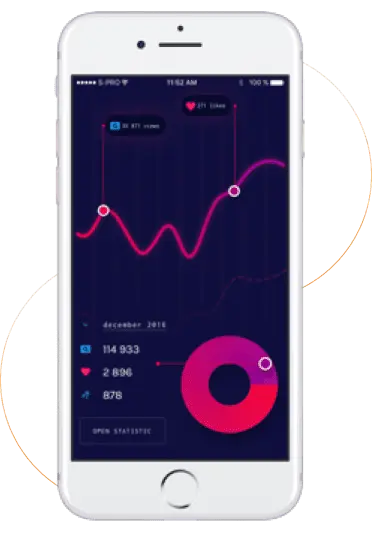 You can choose our Flutter app development services to get fantastic web, mobile, and desktop apps. We have an experienced team of Flutter app developers with a proven track record in developing brand applications. eBizneeds ensures the seamless experience of app development based on your idea.
Our Xamarin app development services ensure the best experience of app development using the .Net framework for windows, Android, and iOS apps. We are here to transform your idea into an excellent Xamarin app for your business, where other advantages are cost-effectiveness, secure solutions, and customer-centric applications.
Enhance your business by utilizing our innovative enterprise mobility solution. We assist you in transforming your business and also advance your current system when reducing related IT risks. Drive mobility for engaging your customers, improving workforce productivity, restructuring workflows, and leading business performance. We offer a range of enterprise mobility services that enable you to develop a hard mobile enterprise basis and drive organizational growth.
Our Mobile App Development Process
We break down the mobile app development process into different steps. Let's explore it.
Ideation
This phase is significant to make sure all business and users requirement. The ideation stage will determine the app's objectives. And it can drive decision-making in defining the services that the app is expected to offer.
Market Research
After finalizing the idea, we assess the similar apps that already exist in the market. It generates from ideation phase that emphasizes on information collection, budget and competitor assessment, and leading the user research. Based on it, we make cost-benefit decisions. It also assesses the programming languages and databases for front-end and back-end development.
Designing
In this process, we think about how your product will look and feel. We start to make outlines and create wireframing to ensure the user interface is easy to navigate and seamless. Our developers build prototyping of the app according to wireframing before developing a fully-functional app. For this, we create MVP to achieve primary goals without any hassle.
Development
Our developers consider APIs, back-end technologies, and also front-end development. It is the actual time to create an app. We can develop Android, iOS, and cross-platform versions of the app. The type of app, its complexity, and its features impact the app's cost and timeline.
Testing
Before we go live with the app, our developers ensure it actually functions. This process considers the finding of the glitches, bugs, and error that needs to solve before they get to put their hands on the customers. We aim to provide a fully functional app that works without crashing. We also make updated the app and released its new version.
Launch and Support
Once testing is completed, we deploy it into your preferred platform. We can deploy the web server into a scalable environment, such as AWS must be used to address spikes in traffic. Our developers also deploy the app to Apple or Google Play stores. Once the app is released, our developers provide maintenance and support for adding new features and any updates.
DIGITAL JOURNEY
Emerging Tech To Generate More Value Along Your
App Development Services
At eBizneeds, our experts maintain a record of all emerging tech to provide radical solutions. You can benefit from different mobile app development solutions, such as developing security with blockchain to automation with AI or ML.
ARTIFICIAL INTELLIGENCE
We use AI-based technologies like ML/DL to automate operations, ensure employee decisions, and increase awareness of big data.
INTERNET OF THINGS
Our experts use IoT in mobile app development solutions. It helps to optimize energy consumption, remote medical diagnostics and treatment, environmental monitoring, smart factories, machinery maintenance, etc.
BLOCKCHAIN
We use blockchain in app development solutions for financial data keeping, clinical trial tracking, NFT trading, transparent SCM, cryptocurrency mining, etc.
CLOUD COMPUTING
Our experts provide cloud computing solutions such as data security, Optimized IT infrastructure maintenance cost, and scalability of an on-demand resource. We offer prompt deployment of cloud apps and simple migration of apps to the cloud.
BIG DATA
Our experts can effectively process, store, and assess the huge information.
INDUSTRIES
Expanding Industries
With our years of experience as a trustworthy service provider, we have offered our services and products to multiple industries including real estate, healthcare, eCommerce, etc.
WHY EBIZNEEDS ?
Why eBizneeds for Mobile App Development?
Here are several reasons that you can choose us for having an excellent mobile app for your enterprise. Out of all the reasons, one of the top reasons is our expertise. We have enough experience in delivering customized app solutions to brands.
Professional Excellence
For professional excellence, we never compromise with anything. Our operational excellence makes us different from any other service provider, and you can also experience it realistically.

User-friendly Solutions
It has been proved that customers only stick to the brands which offer user-friendly applications. So, you will find and feel it at the best level with us.

Quality Assurance
It has been proved that customers only stick to the brands which offer user-friendly applications. So, you will find and feel it at the best level with us. ROI Focused App
Based on our experience, we know what exactly it will take to develop an app that can offer profit to your business, including applying simple but powerful strategies.

Tested Methods
We follow a holistic approach and well-tested methods to create the best mobile applications that a business, brand, or enterprise finds most suitable. This robust approach considers business analysis, project management, QA testing, custom design, and deployment.

Unique App Solutions
We do not follow the trails that others are following. eBizneeds follow a unique approach to develop unique app solutions for each business.
DEVELOPMENT
Our Expertise in Mobile App Development Solutions
iOS App Development
Our mobile app developers have plenty of knowledge in building iOS apps. We have developed different best iOS mobile apps launched on the App Store. You can select mobile app development services with expertise in specifically iPhone app design, development, support, and maintenance. Our professional mobile app development team uses iOS programming language for tvOS, iOS, watchOS, macOS, and so on. We have all the specialists you require to develop stable, fully-fledged, scalable mobile apps.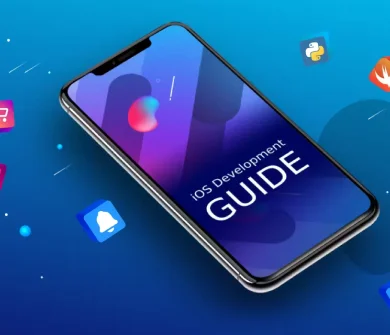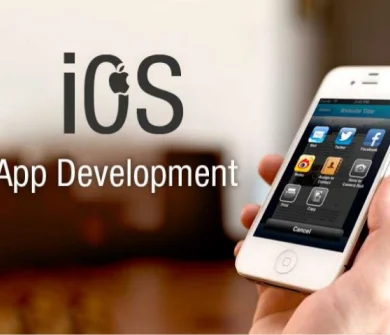 Android App Development
eBizneeds has the best mobile app developers and experts in Android app development services for highly patchy Android environments. Our experts focus on pioneering tech and industry understanding to offer secure and reliable enterprise mobile apps development services. We support you in expanding their platform for app development as per the advanced tech. We support businesses to develop their presence on any modern device and platform using the latest techs.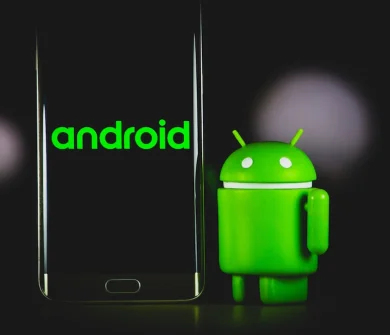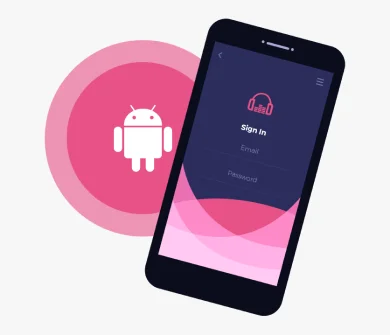 Cross-Platform App Development
We have great experience in creating cross-platform mobile applications. Our experts are best fitted to save cost and time in developing apps. We deliver innovative and feature-rich cross-platform apps with a native look. Our best mobile app developers use a unique design, performance indicators, and standards for delivering cross-platform application development services. Get innovative mobile apps that run on multiple platforms by offering your users an app that fits their OS. Using this alternative to decline costs and time-to-market and reach more users without losing quality, such as Hybrid Tablet App Development, Hybrid Mobile App Development, and Hybrid TV App Development. Our best mobile app developers makes sure your app is reachable on a different platform.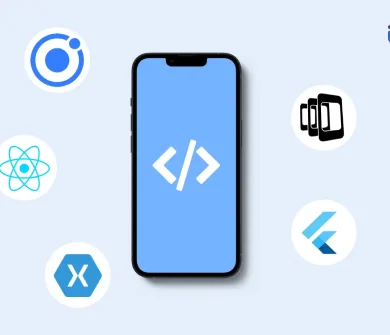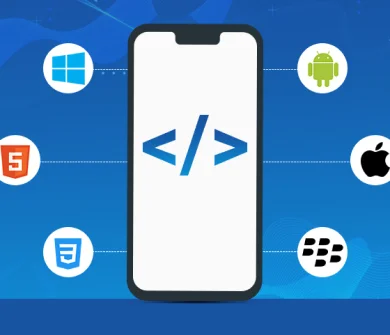 Techstack We Use To Create Wonders
Swift

Objective C

Java

Kotlin

React

Xamarin

Flutter
Laravel

NodeJs

PHP

Django

Ruby on Rails

.Net

Magento

Firebase
Android SDK

iOS SDK

Unity
Hire App Developers that Build Deeply Interactive Mobile Apps
Use mobile app creation solutions from professionals who know the latest market trends and best practices. Our in-house team is an expert at making high-quality mobile apps because we are the best mobile app development company and have been in business for over 20+ years.
FAQ's
Frequently Asked Questions
The mobile application development platforms can be chosen by going through the following steps-
Compatibility with your idea
Features offered by a platform
Development cost
Scalability
Availability of experienced developers
Return on Investment(ROI)
Although several factors affect the mobile app development cost, the average cost ranges between $12k to $50k per the market statistics.
It relies on the mobile app you are developing, your choices, and the guidance you get from experts like dedicated developers of eBizneeds, as we are always available for assistance. Choosing the feasible technology is significant such as platform-specific native apps and cross-platform or hybrid apps.
The following are the solutions that mobile application development services provide-
Android app development
iOS app development
Custom mobile app development
React Native app development
PWA app development
App Migration
Flutter app development
We initiate the app development process by using the following process:
Strategy
Planning
Design
Development
Testing
Launch
Clients We Cater
Connect with us and get ready to launch your business with smart digital transformation and zero turbulence.