Last updated on October 11th, 2023 at 11:37 am
In the modern time, fantasy sports are recognized as a fun games being played among friends. In less time, it has caught the attention of large sports competitors such as ESPN, Yahoo, and CNN. And also, fantasy sports market has expected to reach $33200 Million by 2025.
Most of people are especially crazy about sports games. This sports craze among the audience led business-people to invest in fantasy sports app like dream 11.
This blog helps you to learn about the features and costs of developing fantasy sports apps.
Before you can find out how much it costs to build a fantasy sports app like Dream 11, you need to know what Fantasy Sports App is all about.
What is Fantasy Sports App?
Fantasy sports are a big trend that all the big gaming companies and businesses are paying attention to. At the moment, fantasy gaming apps know a lot about real-world sports events.
Football, cricket, rugby, hockey, baseball, and tennis are all games that have to do with fantasy sports apps. Dream 11 is a famous fantasy sports app that most of people use to make money.
So, for now, we will focus on ideas for fantasy sports apps and cricket apps. Let's frame the question. What are fantasy sports apps?
The fantasy sports app is a virtual game that lets people to play sports games on the internet. Players put together and improve a virtual team made up of real players from a live professional cricket game.
The statistics of how well real players did in the real-time game show that these online-made teams are good against each other. In fantasy sports games, the user is in charge of a team and can buy and sell players just like in real sports.
A fantasy sports app like Dream 11 has become very popular because it lets users enjoy and get excited about their favourite sports in real life.
There are many fantasy sports apps and apps that let you watch cricket for free. However, Dream11 is the most popular fantasy sports app available at the moment.

Overview of the Dream11 App
Indian cricket fans don't need to be told about the Dream 11 app. And fantasy sports apps like Dream 11 have caught the attention of sports fans and business owners.
In India, Dream 11 is a fantasy sports app and betting platform that lets users get cash prizes. It is estimated that there are more than 20 million users of the Dream 11 app now.
Dream 11 is part of the first Indian gaming app service and start-up. It is a unicorn and a member of the unicorn club. But have you ever been curious about what the fantasy sports app  like dream 11 has to offer?
Also, how is it different from free cricket streaming apps, other gaming apps, and free cricket streaming apps? And does it think about betting that is legal?
Facts About Fantasy Sports App
In an online game called "fantasy sports," you put together a team virtually or in your mind. The outcome will depend on how the players do in real games.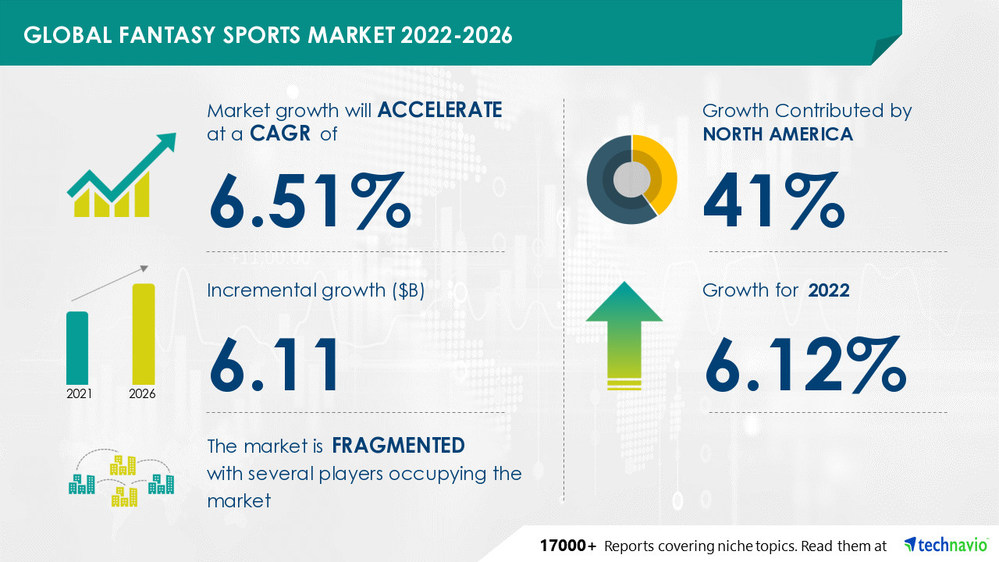 Source: Prnewswire, 2023
From 2021 to 2026, the fantasy sports market is expected to grow by USD 6.11 billion. And the market will grow at a compound annual growth rate (CAGR) of 6.51 percent from 2021 to 2026.
Current market estimates say that by the end of 2023, the global eSports market will bring in $2,174.8 million.
There is also a CAGR growth of 18.61% at the estimated time.
The global fantasy sports market is expected to grow at a CAGR of 12.19% and reach USD 12.87 billion in 2028, up from USD 6.45 billion in 2022.
In the last few decades, the number of people who play fantasy sports has grown a lot, thanks to how exciting sports events are.
In the last 20 years, the number of Dream11 users has grown from about 60 lacs to more than 6 crores. So, it is one of the most significant places to play fantasy sports games in India.
How Does a Fantasy Sports App Like Dream11 Work?
In a fantasy sports game, you need to know a lot about sports and players. As a result, it measures how well you can guess how the player will do. To win the game, you have to build up your last team.
Step-by-Step Guide
1. Choose a pair
After the player has downloaded the app, they must log in using the OTP verification. Then, a window pops up with a list of all the current and upcoming matches. To move on, the player has to choose a game.
2. Form a Team
In this stage, the player must put together a team of 11 players. They also get 100 credits to put together a team.
The player must pick players from one of these four groups.
Batsmen (3-5)
Wicketkeeper (1)
All-rounders (1-3)
Bowlers (3-5)
When the player clicks on the player's name, detailed information about the player's statistics will be shown. This can help users choose the players for their team.
3. Pick a Captain and An Assistant Captain
Now that the player has built up their team, they need to choose a captain and a vice-captain. It's a big step because it can have a significant effect on their final score.
Captain: For the captain, the user would get twice as many points.
Vice-Captain: For vice-captain, the user would get 1.5 times as many points.
4. Make more than one team
A player can build up to six teams, but only one team is needed to play the game.
5. Team Management
A player can also change his or her team until the end of the match. Once the game deadline has passed, no changes or additions can be made to the team.

How to Make Money From Fantasy Sports App
Fantasy sports apps are like season-based games in which your team and score are based on how your squad players do in real-life matches.
Here, we will discuss some key approaches to make money from fantasy sports app like dream 11.
Participation Charges
Some fantasy game apps hold contests with huge prizes for the winners. Most of the time, these sports apps charge the contestants a respondent fee, which helps the apps make money.
Advertisement
It's a standard way to make money from dream 11 like Fantasy Sports app. When you have a larger number of people using your app, you can let brands advertise their products in it. This way, you can make a lot of money from your app.
Other Engagement Models
Each week, users of different fantasy sports apps can take part in different challenges. Users pay a one-time fee that lets them enter contests for the whole season. This plan helps fantasy sports apps make more money.
In-App Purchases
It could be a good idea if you want to make money with your fantasy sports apps like Dream11.
The app can also have some paid features, like switching teams in the middle of a game, as well as some useful features, like getting insights into the game, premium stats, and other information that can help them win.
Most sports fans are raised to take advantage of such chances and are willing to pay extra money to get an edge in the game.
Benefits of Developing Fantasy Sports App Like Dream11
Even though the app can be used for a lot of different sports, millions of people in India use it to play cricket. With more and more people interested in fantasy sports, apps like Dream11 are becoming more popular.
Even though there are many benefits to making an app like Dream11, we will talk about the most important ones.
Popular and legal
Every day, more and more people are using the fantasy sports app. Therefore, app developers can invest in and build these kinds of apps for a larger market. These apps are legal, so companies invest in making fantasy sports apps like Dream 11.
Low Competition
Apps like Dream11, which are for fantasy sports, are new to the app market. The competition is also low, so mobile app development companies that focus on these kinds of apps can find themselves in areas where there is a lot of competition.
Never-Ending Events
Due to the higher level of cricket competition in India, fantasy sports apps like Dream11 are used by a lot more people. Bets on games in well-known tournaments like the IPL, ODI matches, and Test cricket can make users a lot of money.
Critical Features of Fantasy Sports App
Whether you choose to make a fantasy sports app or a website, the most important thing is the features you plan to add. If you want to get an app like Dream11's fantasy cricket app, you should pay attention to the best fantasy sports app features.
It is the part of the app that makes people want to use it.
Must-Have Features for the Participants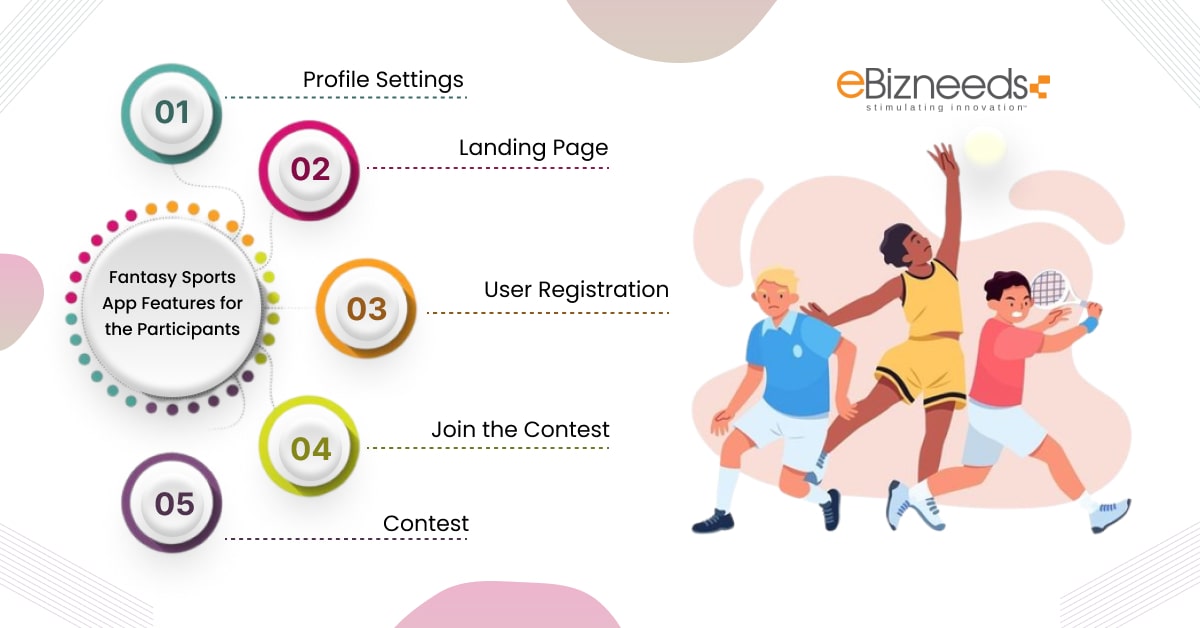 Profile Settings
It is one of the most important features of a fantasy sports app. The users are also able to change how this functionality works. Users can check their reward points, account decryptions, bonus, transaction history, and referrals, as well as update their profiles.
Landing Page
In this feature of the fantasy sports app, users land after they've signed in. The users find out about the sports that are being played. Users are given a filter that lets them search for an element based on what they choose. Some filters take into account the sport, match type, tournament, and date.
User Registration
All apps need to be able to register users, which is a key feature. During this phase, you must only ask for information that is often needed. In terms of the fantasy sports app as a whole, information like a personal phone number, a unique username, and an email address must be required.
Join the Contest
This feature of the fantasy sports app makes people more likely to join the contest. To join the fantasy sports game, they must also pay an entry fee.
Contest 
If the users use the fantasy sports app, they can see the details of the contest. In this section, they are given the information that can be sorted based on the range of entry fees, the winning amount, the type of contest, the number of winners, the size of the contest, and the range of winning amounts.
Must-Have Features for the Admin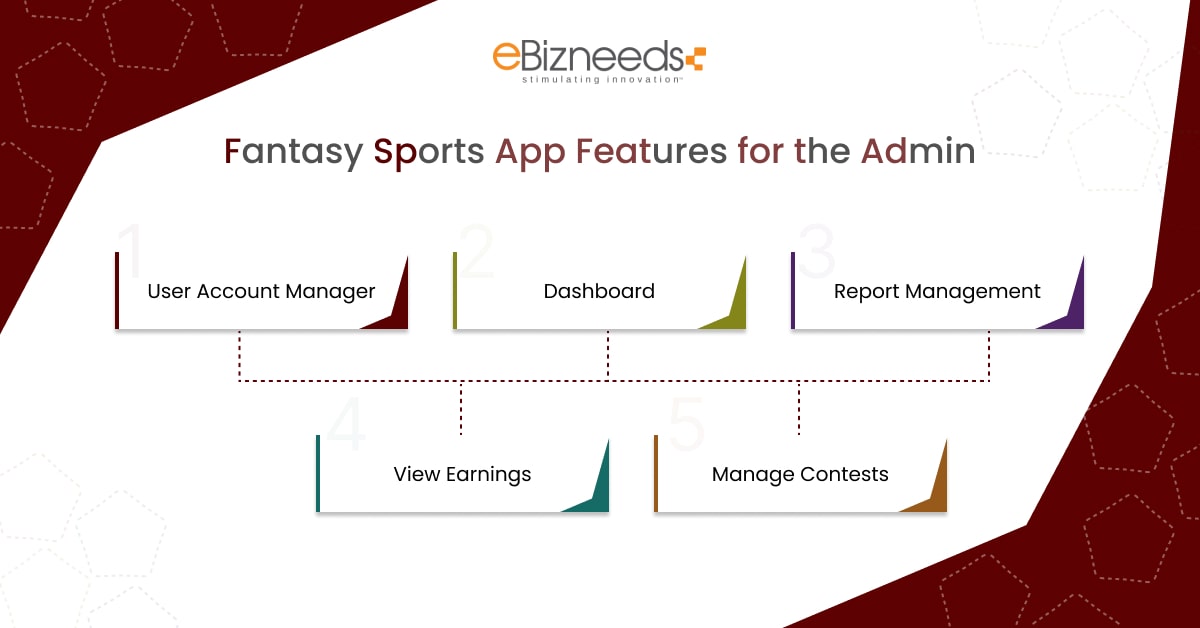 User Account Manager 
The feature allows the user to take care of the whole account. Users can create, edit, delete, or turn off their accounts with the features.
Dashboard
In this section, the admin can look at different statistics about the number of games and matches played and the number of players overall. It also shows how much money users have made through the app as a whole.
Report Management
The admin can access all of the different types of reports, such as earnings reports and player ranking reports, through the report management feature.
It also helps you to understand the feature sets you want from your fantasy sports app development company to use and the design system that should consider when making a fantasy cricket sports app or one of its other forms.
View Earnings 
The best thing about a fantasy sports app is the prizes and money you can earn. Using this feature of the fantasy sports app, the admins can find out how much each person makes all together.
Manage Contests
The functionality supports to coordinate and manage the different contests. So, it's easy for the admin to keep track of the contest's categories, editions, additions, and deletions, or even turn it off if necessary.

Fantasy Sports App Development Process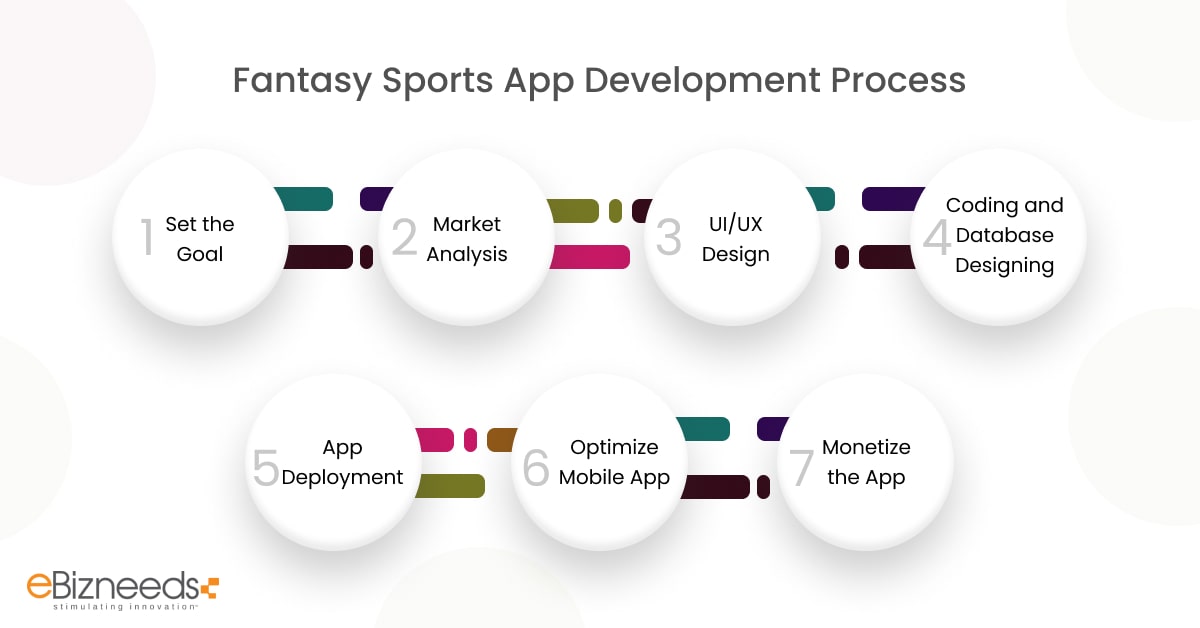 Let's talk about a few easy process for making the Fantasy Sports app.
Step 1: Set the goal of your fantasy sports app
It's the first process in making a fantasy sports app, and you have to decide on the business goal and niche market. In other words, you must decide what kind of fantasy sports app you want to make.
Step 2: Do research on the market
It is important to do thorough market research because it helps ensure that the business will succeed. It is important for any fantasy sports app to be up-to-date and include the latest features and trends.
Step 3- Select an Online Platform
You can find different platforms for making apps on the market, such as Cross Platform, iOS, and Android. You can easily determine which platforms your fantasy sports app will work best based on your target audience, deadline, budget, and income goals.
Step 4- App's UI/UX Design
The app's design is an important process of making a fantasy app. The user interface and user experience (UI/UX) is a key building block that affects users and keeps them for longer. The app must be easy to use, though. So, app users won't have to wait as long to use the app.
Step 5- Coding and Database Designing
The front-end of an app is how it looks, but the back-end is what makes sure the front-end works well. Wireframes use to make the user app and admin panel in fantasy sports app.
These back-end developers ensure that all the features, visual elements, and functions work effectively. A well-designed database is also needed to store all the information in a way that keeps it safe and secure.
Step 6- App Deployment
After the testing and development of app, it needs to run on the right platform. When the app runs on a good platform, the user can find it, download it, and use it.
Step 7- Optimize Mobile App
It is also called "optimization for the app store." This process for making a fantasy app raises your app's rank in the search results of the App Store or Play Store.
When your app has a high ranking, people who might use it can find it easily. Because of this, you should make sure that your app is ready for the app store.
Step 8- Monetize the App
The main goal of any business or app is to make money. You need to make money off the app in different ways, such as through in-app ads, in-app purchases, brand promotion, packages, premium subscriptions, and commission.
What is The Cost Of Fantasy Cricket App Development?
The cost of making a fantasy sports app depends on some things, such as the location, the platform (Android or iOS), the level of complexity, and the design, which is the heart of the Dream11 app.
There are always important ways to use a better user interface. The development, design, and style of mobile apps, such as wireframes, logos, colour combinations, and looks
There are two major mobile platforms: iOS and Android. Software for betting, like Dream 11, is also being made. The average cost is between $5,000 and $10,000.
The price ranges from $10,000 to USD 20,000 for features, specs, and functionality. Also, the fantasy sports app development cost can increase if there are more parts.
Let's look at how to figure out how much it will cost to make a fantasy sports app:
Data Feeds: Depending on the sport and data needs, this can cost anywhere from $500 to a few thousand dollars.
Domain Registration: A new domain can cost between $10 and $20 per year.
Legal fees: Depending on where you live, these can also cost you about $1,000 on the market.
Hosting: Depending on the hosting services and traffic, it can cost about $100 a year. You might have to pay more for better security and regular website backups.
Annual Maintenance: Depending on the level of updates, it can cost about $1000 per year to keep it running, and it can support the needed data.
Custom Solutions: If a person wants to make their own fantasy sports website but has a small budget for UI custom, he can buy custom solutions for $20,000.
White Label Solutions: These products are already made and can be used immediately. When there is a great chance to make money, you can buy these kinds of solutions and not worry about marketing. Most of the time, these "white-label" solutions start at $5,000.

Factors Affecting the Fantasy Sports App Development Cost
App development is a big part of figuring out how much it will cost to make a fantasy sports app. The cost of making a fantasy sports app depends on a few things.
Complexity
If you focus on different features and functions to make the app better, it can sometimes make things more complicated for you. And for more complicated apps, you need developers with more experience.
Because of this, the Dream 11 mobile app development cost will mean that developers will have to charge more.
Geography
The rate of growth for sports app developers varies from place to place. The costs for US developers and Indian developers are about the same. Prices for designers and programmers vary from one area to the next.
Android OS/iOS Platform
iPhone sports app developers are moderately less in number than Android developers. Moreover, Android OS development is a simple command that also operates the growth, while iPhone calls are used for complex coding.
Hence, the Android app development cost of fantasy sports apps is much less than the iPhone app development cost due to less availability and higher demand for iPhone app developers.
App Features
The cost of making a fantasy sports app like Dream 11 also varies and depends on the features you want to include. For some parts of your app, like push notifications, you need to think about third-party APIs, which will either lower or raise the fantasy sports app development cost.
Also, if you want to add high-end features that require integrating new technologies into your app, it may cost a little more.
Tech Stack
After deciding on the platform, the next big decision you need to make is about the tech stack. What platform or programming language will you use to make your app? Where will your users' information be stored?
Which APIs or fees will you need from a third party?
Do you want to make your app in a native way, or do you want to make it work on more than one platform?
Ionic
The Ionic accomplishment works on Android, iOS, and OS systems. Coding is hard and takes a lot of experience, so you can talk to a mobile app development company for help.
Your app only needs to be coded once, and you'll find it works on iOS and Android. Ionic is growing at a faster rate than Android and iOS.
Location of Developers
The location of the people who make fantasy sports apps will also affect how much it costs to make one. App developers in western countries like Canada and the United States make about $30–$40 per hour, while those in Asia make about $15–$20 per hour.
Technologies Require to Develop A Fantasy App like Dream11
Whether you're making a fantasy cricket app or a website, it's important to choose the right technology. Before you choose a development partner, you should ask them what technologies they will use to build the solution for you.
Some well-known technologies uses in web development and online fantasy sports apps. Which are:-
Front-end programming: AngularJS, JQuery, CSS, HTML5, JavaScript, and Bootstrap
Real-time analytics: Spark, Hadoop, Big Data, Cisco, Apache Flink, and IBM.
Push notifications:IO, Amazon SNS, Twilio, Map, Urban Airship, and Ad push.
Payment Integration: PayPal, Stripe, PayUmoney, Braintree, E-Banking, and E-Wallets
Database: Mysql, MongoDB, Hbase, Postgres, Cassandra, and Mail Chimp Integration
Cloud Environment: Azure, AWS, Cloud Foundry, Salesforce, and Google Cloud
Sports API: Goalserve, EntitySports, Rapidapi.Com, Cricket Api, and Cricinfo
Why eBizneeds is Best For Fantasy Cricket App Development
eBizneeds is an expert in app development. Our programmers love and know much about cricket, so they know what people want. We also put a lot of emphasis on customization and new ideas, so each app we make has features that will make you stand out from the crowd.
Our hardworking team will ensure that the app development project should complete on time and budget.
Summing Up
To sum up, different companies that make fantasy sports mobile apps can make gaming apps similarly, depending on what the business needs. But if you find the right fantasy sports app development company, you can make high-quality apps without breaking the bank.
Creating a fantasy sports app is a good way to make money, especially if you plan to get it up and running immediately. Many tournaments are coming up, such as the IPL 2023. Even if you want to create a fantasy sports app, you can hire mobile app developer from reputed app development company.
To get an app made, all you have to do is find the right app development partner who knows how to make scalable solutions and has done it before. It is also eager to develop a solution that fits your needs.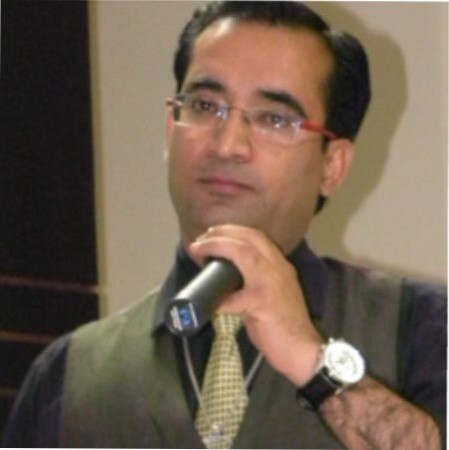 Naveen Khanna is the CEO of eBizneeds, a company renowned for its bespoke web and mobile app development. By delivering high-end modern solutions all over the globe, Naveen takes pleasure in sharing his rich experiences and views on emerging technological trends. He has worked in many domains, from education, entertainment, banking, manufacturing, healthcare, and real estate, sharing rich experience in delivering innovative solutions.