Every designer needs to use UI tools. The best android UI design tools will help you with every project phase, from creating drawings and sketching concepts to producing wireframes and prototyping.
UI design tools are continually improving. Hence, there are many tools to help with each step of the design process. There are various programmes, including the always-reliable Adobe and Sketch, which is becoming a major player in user interface design.
In this blog, we are going to discuss about the best Android UI design tools which can prove to be very useful in 2023. Which are:-
Marvel

Marvel will provide you with every instrument you need to develop and produce online products, such as wireframing, design specifications, and prototyping.
The platform is the best android UI design tool for people who are just starting out because it is easy to use and understand.
| | |
| --- | --- |
| Availability of the free plan | Platform & Status |
| Operating System | Android, iOS, and web |
| A free trial of the Premium version | Seven days |
Marvel is an online app that runs in your internet browser, thus you don't have to install anything or set it up. It is easy to use and quick because it has tools for wireframing, user interface design, and prototyping.
Marvel is compatible with many well-known products that can help you work better.
Main Features:-
A big collection of ready-made tools, graphics, and symbols to help you visualise your ideas
Drag-and-drop wireframe designs for early models that can be made quickly
The ability to import static design ideas from other programmes, like Sketch, includes hotspots, interactions, and elements.
It works with Jira, Maze, Confluence, Lookback, and a lot more software. It considers further information about utilising Marvel and other instruments for prototyping.
The purpose of user testing is to get input related to your ideas while making sure that your designs work.
| | |
| --- | --- |
| Benefits | Limitations |
| Based on Browser | No desktop apps are accessible. |
| With hand-off features, passing on files is easier. | |
| works well for everything | |
Cost: Working with Marvel on one project is free. If you wish to work on infinite projects with more than one person, investigate the Pro plan for €9 per month for one user or the Team plan for €27 per month for three or more users.
Adobe XD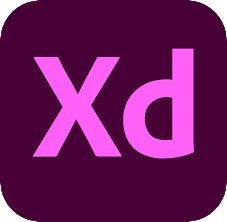 | | |
| --- | --- |
| Availability of the free plan | Platform & Status |
| Operating System | Android, MacOS, and Windows |
| A free trial of the Premium version | 15 days |
Adobe XD is another best android UI design tool in 2023. It is now one of the most-used tools for building best ui for android app. It is a prototyping tool that competes with Sketch as the standard in the industry.
You'll be happy to know that it functions on Android, Mac and Windows operating systems and has a mobile app if you're a designer who utilises a variety of devices. You can consult with android app development company for further guidance about this Android UI design tool.
Source:  Developer boy
Main Features:
From coming up with ideas to delivering assets, Adobe XD is a great application with many helpful procedures and capabilities that can be used to make great user interfaces.
It also has more than 200 plugins that you can use to add new features and change the way it works to suit your needs.
Adobe XD is a component of Adobe Creative Cloud. Hence, it works well with other Adobe design tools, like Photoshop.
You can make original prototypes with Adobe XD and test them immediately on different devices. It speeds up the design procedure.
Adobe XD is the go-to app for UI designers because teams can work together in real-time.
| | |
| --- | --- |
| Benefits | Limitations |
| The standard for UI design in the industry | Expensive |
| There are many plugins available. | No features stand out. |
| Apps in the Adobe Creative Cloud can be used without any problems. | Not able to play videos or animated GIFs |
Cost: The XD Starting Plan for Adobe XD is free. For full XD features, you require $9.99/month for a self-contained technique or $52.99/month for the full Creative Cloud suite, which includes Adobe XD and 20+ other apps.
Figma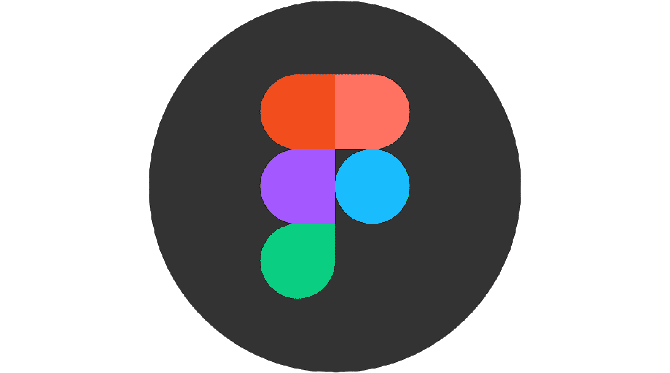 | | |
| --- | --- |
| Availability of the free plan | Platform & Status |
| Operating System | Android, MacOS, iOS, Windows, and web |
| Free trial of the Premium version | Seven days |
Figma is a best android UI design tool for designing user interfaces in an internet browser. Since it came out in 2015, the creative community has been using it more and more. It is the best choice for designers who want a user interface design tool that is easy to use. Figma can now be used on computers running Windows, macOS, Android, and iOS.
It is an all-in-one app that lets you make prototypes and mockups, test them to see if they work on different devices, and seamlessly sync your development to the cloud.
The most important thing about Figma is that it has a creative atmosphere that lets many people work on the same project at the same time. It works well for big teams with many stakeholders, like developers, testers, copywriters, etc.
If you don't have much money, Figma is a great choice because it's free for up to two editors, and you can store up to three projects in the cloud for free. The paid plans are also not too expensive; anybody with a computer can use it because it runs in the browser. You don't need a high-end computer to use it.
Main Features:
Auto-layout for simple responsive designing
You may now draw in any pattern using the new pen device in Vector Networks.
Useful libraries with already prepared parts you can insert into your installation files
Flexible patterns you can utilise in all your UI applications
Built-in comments for a collaborative design process
Interactive prototype capabilities, including complex transitions, customizable overlays, and animating GIFs
Code samples for iOS, CSS, as well as Android to make it easy for developers to talk to one other
 Plugins designed to make your design process more efficiently and effectively
| | |
| --- | --- |
| Benefits | Limitation |
| Working together in real-time in the cloud | Not enough vector tools |
| Software that works for almost all operating systems | Moderately expensive |
| The free plan is packed with features. | |
Cost: Figma has a good free plan that lets you work on up to three Figma and three FigJam files with as many people as you want. You can get unlimited files and additional features with the Business Plan for $12 per user for monthly or the specialized package for $12/user per month.
InVision Studio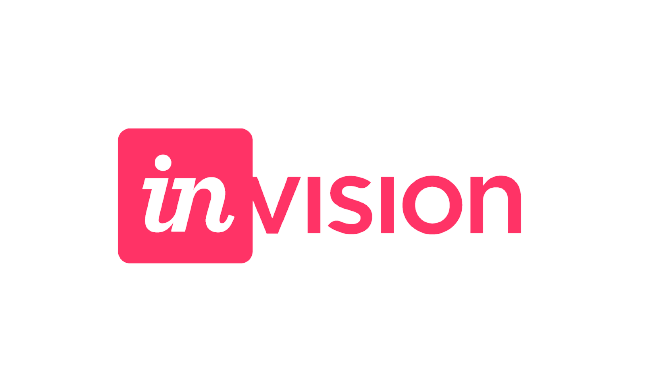 | | |
| --- | --- |
| Availability of the free plan | Platform & Status |
| Operating System | Android, MacOS, web, Windows |
| Free trial of the Premium version | N/A |
UX and UI designers like to use InVision, a prototype tool that works on the web. You can send in files with static designs and quickly turn them into interactive prototypes with high fidelity.
It's also best android UI design tool for working together because customers and other team members can give you detailed feedback on your ideas, and you can use boards to share your knowledge with the whole team.
On the InVision platform, the InVision Freehand app is a handy tool. It is as close as you can get to a real whiteboard for making mockups and prototypes. But the best parts of the programme are drawing by hand and the user flow editor.
It's among the most popular android app ui design tools for creative professionals. It works with Android, MacOS and Windows.
Main Features:
A flexible layout for responsive layouts makes it simple to update and resize designs to meet any screen size.
A tool for quickly making vector drawings for screen design
Because of a feature, you can rapidly try your ideas before committing to them.
Smart-swipe change, scheduling changes, and auto-layer addition are all built-in animation features.
With the inspect tool, developers can produce specifications that are pixel-perfect.
A part for rapid development with fluid communications, mobile device replicating, and immediate playback.
Shared component libraries with worldwide synchronization and genuine updates to ensure design coherence.
| | |
| --- | --- |
| Benefits | Limitations |
| It offers everything you need for every step of the design procedure. | No free trials for premium features |
| There are many add-ons. | |
| The free plan can support up to 10 users. | |
| value for money | |
Cost: InVision Studio is free to download and use for up to one prototype and three boards. For further prototypes, you can pay $13 monthly for the InVision Starter plan (3 prototypes and three boards) or $22 monthly for the Specialised plan (unlimited prototypes and boards).
MockFlow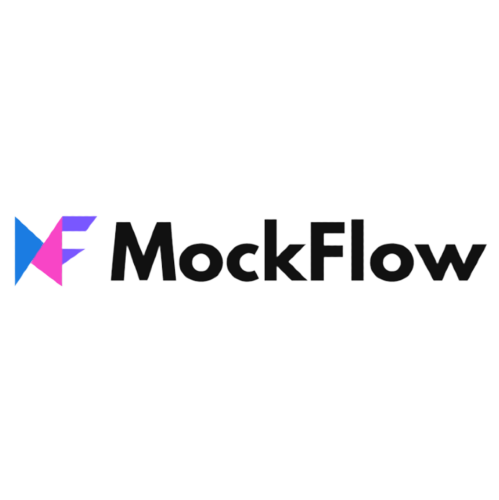 MockFlow is best android UI design tool that lets designers to make interactive UI designs for web, mobile, and desktop apps quickly and effortlessly.
As a design method that doesn't require coding or prototyping, MockFlow makes it easy for people new to UI to make web and app designs.
| | |
| --- | --- |
| Availability of the free plan | Platform & Status |
| Operating System | Android, Web, MacOS, and Windows |
| Free trial of the Premium version | Seven days |
Wireframing is an important part of making websites and apps for mobile devices, and MockFlow is one of the best UI design tool for android app. MockFlow is basic and easy to use, yet it offers powerful capabilities, like tracking changes, that allow wireframing and design to go much quicker.
Main Features:
You can generate basic mockups of the application that explain how it runs and what functionalities it offers, so you can test them without launching the app.
It is extremely helpful for developers because they can demonstrate mockups to clients to get their approval or recommendations on improvements.
MockFlow is perfect for simple usage, enabling you to develop designs quickly with a large library of components.
| | |
| --- | --- |
| Benefits | Limitations |
| It expedites and simplifies wiring. | Common Functionality |
| Free plan | |
| It is all about wireframing. | |
Cost: A free plan includes almost all its unique features. You can make three projects, each with ten pages, and have ten people on your team. Plans that cost money start at $10.95 per user per month.
Sketch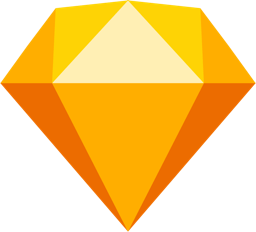 | | |
| --- | --- |
| Availability of the free plan | Platform & Status |
| Operating System | Android and MacOS |
| Free trial of the Premium version | 30 days |
Sketch is a tool for making sketches, wireframes, making prototypes, and showing off designs. It includes all the necessary tools to make your creations come to life.
Sketch is a robust and adaptable platform for android UI design that was made for designing together. Since a long time ago, it has been seen as a standard tool for designers of all levels. But remember that you are limited to using Sketch on macOS.
Main Features
An endless design canvas with interactive artboards, customization possibilities, customised grids, and easy scaling tools that help you fit your design concepts to any screen size.
Vector editing tools that are simple to use and adjustable Boolean operations for flexible and adaptable design
Actual collaboration instruments that work on different platforms
Dynamic and OpenType fonts provide full flexibility over your user interface's visual design.
You may speed up the design procedure using shorthand and arithmetic operators.
| | |
| --- | --- |
| Benefits | Limitations |
| There are a lot of add-ons and integrations. | only works with Macs. |
| Industry-standard | slow to add features that are common in the industry. |
| Universal sync | |
| Easy-to-use | |
Cost: You can try Sketch for free for 30 days. The premium plan costs $9 monthly per operator or $99 yearly if you cover it once.
Zeplin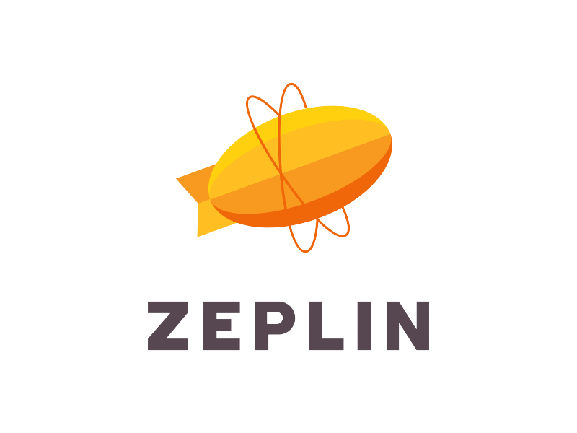 | | |
| --- | --- |
| Availability of the free plan | Platform & Status |
| Operating System | MacOS, Windows, Web, iOS, and Android |
| Free trial of the Premium version | No |
Zeplin is best android UI design tool that allows UX/UI designers and front-end developers to work collaboratively. It operates in the cloud. It provides a location to post your ideas and produce specifications, images, and code samples so you can easily send them to developers.
Zeplin brings designers and developers together by making rules and specs for your ideas right away. It helps front-end developers to transform designs into code without doing it by hand.
The handoff is simpler since designs from connected tools like Adobe XD, Photoshop, Sketch, or Figma can be easily imported and swiftly translated into code, assets, and specifications.
Developers collaborate with UI experts because they are individuals that convert your concepts into existing websites and applications with working code.
Due to this, it's crucial to offer designers the technical details they need to construct your ideas exactly how you want them. And also, it will decline the android app developer cost.
Main Features
Global Styleguides integrates all the colours, text styles, and aspects of your design structure in one place, which makes it simple to change them.
Add-ons for CSS, HTML, XML, Swift, React Native, and more
You can quickly sketch out user journeys and keep track of your designs with Flows.
Syncing with Sketch, Slack, Photoshop, Adobe XD, and more
| | |
| --- | --- |
| Benefits | Limitations |
| Full-featured free plan | Fewer ways to connect |
| makes handoff easier | |
| User-friendly | |
Cost: Zeplin's free plan lets you do one project. Choose the Team plan, which costs $6 per user per month for up to 12 projects. You'll need the $12/seat/month Organisation plan for unlimited projects.
Conclusion
UI design is simply one part of what goes into making a product. When customising the user interface of your mobile app, your main goal should be to make the end user's perspective as good as possible.
All design work should be done with that goal in mind. UI Designers can make unique and eye-catching UI designs for your android app using the tools we've discussed. You can hire android app developer as it helps you to make android app using UI design tools in less cost.
Frequently Asked Questions
What are the main categories of user interfaces?
The four UI types are the command line interface (CLI), graphic user interface (GUI), touch user interface, and menu-driven user interface.
Which android UI design tool is best for you?
Sketch
Adobe XD
InVision Studio
MockFlow
Zeplin
Figma
Marvel
Is Figma better than Adobe XD?
Figma is not as good as Adobe XD. Figma does have good design systems and parts, but they are only available in the Figma app. Adobe XD adds new android UI design tool for working together that help design programmes work better. These tools are all part of Adobe's Creative Cloud.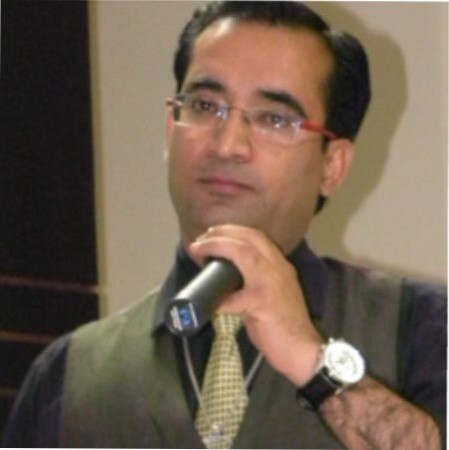 Naveen Khanna is the CEO of eBizneeds, a company renowned for its bespoke web and mobile app development. By delivering high-end modern solutions all over the globe, Naveen takes pleasure in sharing his rich experiences and views on emerging technological trends. He has worked in many domains, from education, entertainment, banking, manufacturing, healthcare, and real estate, sharing rich experience in delivering innovative solutions.