Last updated on October 11th, 2023 at 09:46 am
A speech recognition program simplifies the process of using your device in several ways. It permits you to speak rather than type and changes your spoken words into text. It saves maximum time and energy and is also useful for disabled individuals who face the challenge of typing with their fingers.
Individuals may find it challenging to select the best speech recognition software; hence, this blog will help them choose the best one.
But before discussing the best speech recognition software, we will discuss what speech recognition software is all about.
What is Speech Recognition Software?
It is defined as the competency of a machine or programme to address words spoken aloud and transform them into readable text.
It functions by dividing a speech recording into its speech words, analysing each sound utilizing algorithms to determine the most likely word contest in that language, and then trying to type the audio into text.
According to the report from Research and Markets, the speech recognition market would reach $10.70 billion in 2020 and $27.155 billion in 2026. Speech recognition is not just a thing that can be used for a complex procedure; it is also used in daily life.
Voice assistants are now used in smartphones, cars that drive themselves, and even homes.
When it comes to businesses, it is applied by customer service executives to handle routine requests.
It is used to keep records in the health care and legal systems. Best Speech Recognition Software mainly allows businesses to enhance communication by converting data into a simple format that is easy to find and manage. There are a lot of high-tech solutions that use AI or biometrics to recognise speech.
NLP, or "natural language processing," is a type of artificial intelligence that looks at language data by converting it. AI and speech recognition are vital aspects of NLP models. They also vastly enhance how well computers can understand human language. AI makes it possible for speech recognition to be more accurate.

10 Best Speech Recognition Software in 2023
Best Speech Recognition Software (SR Software) allows the business to use deep-learning AI algorithms for using their understanding of grammar, language structure, as well as audio/voice signal trends to create speech recognition that can be customized for best text encryption process. Below, we will explain it in detail:
#1) Dragon Professional
The best speech recognition software for dictation and voice recognition overall Dragon for PC is another name for it. It may be employed for both personal and business needs.
Dragon Home is accessible to everyone, from students to people who do many things at once every day. Dragon Professional Individual is beneficial to small businesses and professionals who work on their own.
If your business needs dictation software, you might want to think about Dragon Professional. Dragon Professional is very helpful at work, allowing you to type records rapidly. Even if you use industry jargon, you can quickly talk at 150 words per minute and get almost every word right. You can also easily import word lists that you have made yourself.
Because it is a flexible and useful tool, Dragon Professional saves you a lot of time as you move through records. It is made by a company that also makes different variations for medical and legal firms with different needs.
Features:
You can use Dragon Home to dictate schoolwork, send emails, or even browse the internet.
Dragon Professional Individual tends to help working people and small companies make documents, transcribe them, add a signature, or change the vocabulary.
It can work together with Dragon Anywhere.
Dragon Legal Individual is a programme that helps lawyers and small law firms streamline their legal paperwork.
Pros
It is powerful and reliable.
It works well with industry jargon.
It is among the quickest dictation programmes out there.
You can also use it to regulate your computer.
Cons
It is one of the most expensive programmes you can buy.
It requires some time to master your voice, which makes it less accurate.
Mac no longer supports it.
Price: The price is $150 for Dragon Home, $300 for Dragon Professional Individual, and $500 for Dragon Legal Individual.
#2) kaldi
Kaldi is an open-source toolkit for speech recognition that provides a set of tools for building automatic speech recognition systems. It was developed by a group of researchers at Johns Hopkins University and is widely used in research and industry for building custom speech recognition systems.
Kaldi supports multiple languages and provides state-of-the-art performance on various speech recognition tasks, including keyword spotting, speaker identification, and language identification. It also includes tools for acoustic modeling, feature extraction, and training and decoding of speech recognition systems.
Kaldi's flexibility and modularity allow for customization and adaptation to various applications and environments, making it a popular choice for building speech recognition systems.
Features:
Kaldi provides a range of acoustic modeling tools, including Hidden Markov Model (HMM) based modeling and Deep Neural Network (DNN) based modeling.
It supports a variety of feature extraction techniques, such as Mel Frequency Cepstral Coefficients (MFCCs), Linear Prediction Cepstral Coefficients (LPCCs), and more.
The software supports both n-gram and neural network-based language models.
Kaldi provides a range of decoding algorithms, such as Viterbi decoding, Forward-Backward decoding, and more.
Pros
It is an open-source toolkit, which means it is free to use and can be customized according to the user's needs.
The software  is highly flexible and can be adapted to various applications and environments.
Kaldi is known for providing state-of-the-art performance on various speech recognition tasks.
It has a large and active community of users and developers, which means there is plenty of support available for users.
Cons
Kaldi has a steep learning curve, and it can be challenging for beginners to get started.
Requires programming skills, and users need to be proficient in languages such as C++ and Python.
it's documentation can be limited, and users may need to rely on community support to get started.
Supports multiple languages, it may not be as robust for non-English languages as it is for English.
Price: Kaldi is an open-source software, which means it is free to use and download.
#3) Braina Pro
As a virtual assistant, this is one of the best speech recognition software.
Braina Pro is the best speech recognition software that lets you dictate and works as a virtual assistant for your PC. It can translate not only English but many other languages with the help of third-party web applications.
You can also tell this virtual assistant to look for files on your computer, visit websites, or set alarms. It can read a book slowly and clearly or play an MP3 file based on your commands. Braina Pro works right out of the box. You don't have to train it. It can precisely change different tones, and more than one person can use it simultaneously without making or switching voice profiles. Voice recognition on Braina works even when there is a lot of noise around.
Braina can also be changed so that it acknowledges your own words and lets you make pre-written answers and frameworks. You can instruct Braina on the names of people who aren't well-known, technical terms, and addresses, among other things. Braina can comprehend most medical, legal, and scientific provisions and is good at recognising words that aren't used very often.
Features
Speech recognition is up to 99% accurate.
It's three times better than typing.
It tends to work as an individual virtual assistant.
It's easy to set up.
There's no need to train your voice.
The user interface is simple and easy to use.
You can use it without a headset.
It works with laptops' built-in microphones.
Pros
It can manage dictation in multiple languages.
Browse your desktop and the web, or even play audio files.
It also works with an Android app that lets you regulate your PC from afar.
Cons
The service can be pricey.
It only works online.
No free choices
Price: $49 per year
#4) Google Docs Voice Typing 
A good choice when you want to type up text anywhere you go or use Android applications.
Google Docs Voice Typing works with Google Suite, thus making it the best tool to use if you want to utilise voice recognition and dictation with Google Suite. It is, in fact, a very cheap solution.
If you're seeking free voice recognition software, you might use Google Docs' voice typing function. All you need to do is open a Google Document in the Chrome web browser, turn on the microphone, and talk.
This dictation software is very sensitive and can even select your voice from across the room. That implies, of course, that if there is noise in the background, it can mess up your dictation. It is a fantastic way of beginning with real-time dictation software.
Features:
It can be used in 43 different languages.
The "return to the beginning or end of the document" command lets you move the cursor.
It can comprehend what is being said and why.
Pros
It's free and easy to find.
easy to learn
Quick to respond
Cons
Sometimes background noise starts to interfere with the programme.
Software slows down if you talk too fast.
Price: Free
#5) Siri
Siri lets Apple Mac and iOS users dictate text for free. This programme lets you use your voice to send commands to a Mac computer.
This method works well enough for short dictation sessions on your Mac or iOS system. Siri can manage 30 to 40 seconds at a time on iOS. It is an excellent option for sending short texts or making quick notes.
This programme lets you use your voice to send commands to a Mac computer. It doesn't collaborate very well, though, for dictating long pieces of text. Siri is a digital assistant that works on Apple products. Siri can understand 21 languages. It will already be on Apple products. It can talk back in its own way.
Features:
It can make a call to an individual and send them texts.
It can also tell you who is trying to call you.
You can set reminders, alarms, and timers on it.
Pros
It can be used both online and offline.
It tends to work well for taking notes.
It appears to work with iOS devices.
Cons
It is not the best speech recognition software for longer sets.
It can only manage 40 seconds at a time.
It is not as accurate as Dragon.
Price: Free

#6) Amazon Lex
The best way to make a chatbot.
Amazon Lex is another best-in-class piece of speech recognition software used in the apps to create a conversational interface. The bot that was made can be used in chat, on IoT devices, and on mobile clients.
With Amazon Lex, you could make voice and text interfaces that talk like people. With Amazon Lex, you can create and add a chatbot to your app. Amazon Lex uses the same deep learning engine as Amazon Alexa for the most part. Amazon Lex makes it easy to make fun chatbots and keeps you from dealing with the complicated parts of speech recognition and interpreting natural languages.
Features
It can be incorporated with AWS Lambda. If it is incorporated with AWS Lambda, an app can run the activities and get the data.
It can communicate with more than one person at a time.
There are two kinds of requests: confirmation interruptions and urges to deal with errors.
You can easily add versioning to your intents, slot types, and bots with the help of Amazon Lex.
It supports 8 kHz audio for phone calls.
The pros of Amazon Lex
Processing of the natural language
Help with speech and writing
Speech Monitoring
AWS Lambda inclusion
Connectors for SaaS
Mobile integration
The Cons of Amazon Lex
It's hard to connect to the web.
Fewer deployment channels
Lex doesn't support multiple languages; it only works with English.
Preparing the data set is hard, and the expressions and object mapping can also be critical.
Price: In the image below, you can see how much Amazon Lex costs.
#7) Microsoft Bing Speech API
The Microsoft Bing Speech API is the best speech recognition software that runs in the cloud and lets developers add speech-driven activities to their apps, such as letting users talk to the app in real-time. After October 15, 2019, the Microsoft Bing Speech API will no longer be working.
The speech is turned into text with the help of Microsoft's speech recognition API. The app could show this transcription, or the software can react to the control and do something. It can also turn text into spoken words in many different languages.
It has two important parts: REST APIs, which let developers use calls in HTTP format to interact with the service, and HTTP layout. Or, there seem to be client libraries for Windows, iOS, Android, and other platforms that can be downloaded and used to perform any integration.
Features:
It supports 15 languages for dictation and five for conversion methods.
It can be used for continuous identification.
This API uses speech recognition outcomes for interactive, conversion, and dictation tasks.
Pros:
Simple to use.
Simple to set up.
Good UI.
A high level of accuracy.
Cons: Sometimes she takes ideas too literally.
Price: The software development company doesn't say anything about the price.
#8) Speechnotes
It will be a good online option if you cannot make an account or pay for a subscription.
Speechnotes seems to be another simple dictation programme. One thing that makes this programme stand out is that you don't have to establish a user account to use it. You can also use voice commands to write in wording and coding.
You must install the app, tap the microphone button, and be ready. This application provides the same software Google uses for voice recognition technology.
You may additionally use voice commands to write in punctuation and formatting. Lastly, you can add greetings, signatures, and names using the keyboard buttons you established yourself.
The main features of speeches are:
Voice typing, key typing
I'm going to export it to Google Drive.
Smart valuation
Correct spelling
Auto-save
an Android app.
Pros
You don't have to make an account.
The mobile application is simple.
The programme is free.
Cons
There is no iOS mobile app for Mac or Apple products like the iPhone.
To access TK, you have to buy extra features.
Price: Free
#9) Windows Speech Recognition
It is thought to be the best software for Windows 10 and later that can turn speech into text. Windows 10 Speech Recognition provides free speech-to-text software for Windows.
The desktop OS from Microsoft has this programme. Even though it's not called Cortana, the operating system has good voice recognition.
It can sometimes be accurate, especially in contrast to Dragon, but it won't cost you anything extra. Also, documents get better as the programme learns your language and vocabulary.
Features:
With WSR, users could use voice commands to regulate apps and the Windows desktop interface.
Users can speak text into documents, emails, and forms.
They can also control the user interface of the operating system, use keyboard shortcuts, and get the mouse cursor moving.
WSR is the best speech recognition software that processes speech locally.
It does not use cloud computing for reliability, dictation, or identification.
Pros
It is free.
works with your current operating system
and gets better as it gets to know your voice.
Cons
not as accurate as some of the other answers.
can get nervous if you talk too fast.
Price: Free
#10) Otter.AI
You can use AI Otter to type up phone calls, meetings, and interviews.
Otter.ai is a speech- and conversation-transcription tool you can use online and on your phone. You can bring it to a work meeting to quickly write down what was said. After the discussion, you could add speaker notes, audio clips, images, and video files to the full text.
Otter seems to have a free version that you can use for up to 600 minutes per month. It also has different paid plans depending on what you need. It's a great option for discussion and interview transcription, but don't allow it to be 100% accurate.
Features:
Voice
Transcription
Editing
Integration
Pros:
It's free
It comes with options for teamwork.
Captions in real-time
Very accurate
Cons:
The free version has a time limit.
It is not made for writers.
There is no desktop edition.
Price: Free or starting at $8.33 per month.

Conclusion
In this blog, we look at the best voice recognition applications currently available and compare them.
Each is best for such a different type of thing. Dragon Professional is the best speech recognition software. For iOS users, the best apps are Dragon Anywhere and Siri. Voice typing seems to be the best way to take notes on Google Docs. Amazon Lex would be the best choice for making chatbots.
Every device has a distinct way of being charged. Some charge for the product, some charge a monthly fee, and some charge based on how many speech requests are made. On the other hand, Google Docs Voice Typing and Siri are free to use.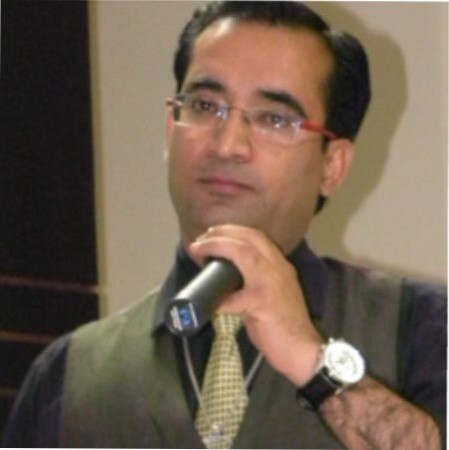 Naveen Khanna is the CEO of eBizneeds, a company renowned for its bespoke web and mobile app development. By delivering high-end modern solutions all over the globe, Naveen takes pleasure in sharing his rich experiences and views on emerging technological trends. He has worked in many domains, from education, entertainment, banking, manufacturing, healthcare, and real estate, sharing rich experience in delivering innovative solutions.