Last updated on October 11th, 2023 at 02:12 pm
Mobile app development is much more significant than we think. Globally, most mobile app development companies strive to create something unique to attract end users.
Businesses are racing to onboard customers by offering their services with the best user experience via a mobile app, where design and development are both important. But wait a minute, what do you think about it?
If you only focus on the development part, stop it now. The component that can help you connect with the users is the UI/UX of the app. The UI stands for user interface, and the UX stands for user experience.
Before we move forward with reading this blog, there are some questions that you need to know and find answers to:-
How much does UX/UI design cost, without a doubt?
How much does a mobile application or website cost?
Does the cost of UX/UI design change with project phases or sizes?
Why does UX/UI design cost range so much in different companies?
Can you save money on your design cost, or do you need to increase your budget if you want an outstanding UX/UI design?
Are there some hidden costs that make the whole project bigger than expected?
This blog is all about finding the answers to these questions, so – Stay tuned!
If you want to know how much does UX UI design will cost in 2023? Then this article will help you to know about the process of creating the User Interface, User Experience (UX/UI), and how much does it cost?
UX/UI designers need to deliver eye-catching graphics and highly intuitive navigation to ensure that your website or mobile app is easy to navigate.
UI/UX design covers every aspect that makes your customers want to stay on your website or install your app from the Apple App Store and Google Play Store.
To learn more about this, head to our blog, where we answer all your questions about UX and UI design company costs in 2023.

How Many Hours Does It Take To Design A Website Or App?
UX/UI is the process of creating a software product or website that people want to use. It's not just about how it looks but how easy it is to navigate and understand. UX Designers will research and analyze what users need and test out features before they go live.
There are two major products that a software development company usually focuses on, i.e., mobile apps and websites. The timeline to develop a mobile app and website depends on their complexity, features, functionalities, size, and platform.
Although we can predict a website design timeline with little difficulty, mobile UX design timelines can be challenging to expect as the process of developing a mobile app is different. While some mobile apps require detailed wireframes, others are more simple and only need minimal planning.
But yes, there are some possibilities that we can predict the timeline as an average. Let's see the required hours to develop an average website.
Based on my experience, I have created a table below that depicts the average time to develop a website.
Type

Design

(Apporx. Hours )

Development

(Apporx. Hours)

Total

Hours

Landing Page
30-40 hrs
30-40 hrs
60-80 hrs
Formal Business Website
100- 120 hrs
150- 200 hrs
250- 320 hrs
Simple/Static Website
80-90 hrs
100- 150 hrs
200-250 hrs
Average Website
200-300 hrs
300-500 hrs
500-800 hrs
Complex Webiste
500- 700 hrs
1000-1200 hrs
1500-2000 hrs
All these values are approximate and can't be predicted precisely. The critical factor that influences the development timeline is the website's complexity. Usually, simple website development takes less time than complex one.
The UX UI cost also has close relation with it. If the website is less complicated, then the cost of UX UI design will be less, but if it is complex, then the cost will be high, and it will take more time.
Factors That Influence The UX UI Design & Its Cost
Multiple factors influence the UX UI design cost and time. The key elements are the objective of building the website or an app, the idea's complexity, and the features to implement. So, let's see all factors one by one.
#1. Objective To Create A Website or An App
The objective of creating a website or an app is one of the most important factors that influence the UX UI design cost and design time. For example, suppose you want to create a website to promote your product; then you need to develop it as per SEO guidelines, but if you want to build an informative website, then its design can be implemented in less time.
Note: including the idea formulation research and analysis of the website's design is also essential. On the other hand, it increases the time of designing. However, creating a unique website or app design is a good idea.
#2. The Complexity of Idea
Idea formulation is one of the important things you need to do before performing all the steps to create a website design and development because all things depend on the idea. The concept is simple-
"More complex the idea, the time and cost of designing will be more."
The overall complexity depends on factors such as-
Number of features
Number of roles involved
Size of the website – if large, then there are finite chances of increasing the complexity
#3. The Number of Team Members
The number of team members involved in designing the website influences the cost of website design. For designing and developing a website, a custom web development company deploys their team forming of the members such as:
Project Manager
Team Leader
UX UI Designers
Graphic Designers
Frontend Developers
Backend Developers
QAs
It is a common effort of all to turn any website's idea into reality. On the other side, the cost of their work is included in the overall cost of website design and development.
#4. Number of Features
A number of features are also significant, influential factors in UX UI design cost and time. Multiple features are required in a fully functional website, such as user registration, profile creation, booking of service or order items, payment modes, and many others.
Each feature comes with its own cost and later constructs the overall cost; from the designing point of view, it also requires time to synchronize with the design that can add or reduce the designing based on its nature.
All these factors decide the UX UI design cost and timing. If you are questioning what is the optimized way to have a great design? Then it is best to hire web designers from reputed firms who ensure the best price and optimized to time to design a website.

What's the Difference Between Website and App Design?
To understand the difference between website and app design, you need to understand the basic difference in the nature of both. For example, the purpose of developing a website is for sharing information or brand promotion, but the purpose of developing a web app is to help users with certain tasks.
Furthermore, the development process, development time, and other things are different, so the UX UI design is also different. In this blog, we are talking about the design cost so let's clearly understand how design differs between a website and a web app.
| | |
| --- | --- |
| Website UI/UX | Web App UI/UX |
| While developing the website, we can implement attractive looks with fewer UX UI components as there is limited functionality required to use a website. | The motive of developing a web app is to provide full functionality to the users so they can leverage its full potential. For the same, it must be highly interactive. |
The difference between website UI/UX and app UI/UX is clear. That is the reason that makes their UX UI design cost different.
The UX UI Design Cost
The cost of designing a website or app for a business can vary depending on the company's size and what they need. If you are looking to hire dedicated developers, it might be more expensive than if you hire web developers who work on projects as required.
As with most things, get quotes from more than one company before deciding which to work with. Some companies charge by the hour, and others charge based on your project size.
You will also want to ask about their cost per person/hour so that you know what kind of commitment you are making and whether or not you can afford them.
If UX designers specializing in app UX charge around $10 USD per hour, then one day of work(5-6 hrs) should be around $60 USD. A one-week project will cost around $700 USD, and if we analyze the cost of working two-three weeks, costs could rise anywhere from $2,000-$4,000 USD.
The UX UI design cost also depends on the location of the UX UI designers. Based on the market trends, it is like this:
| | | |
| --- | --- | --- |
| S.No. | Country | Cost Per Hour |
| 1 | USA | $150-$180+ |
| 2 | UK | $120-$150+ |
| 3 | Europe | $100-$120+ |
| 4 | Australia | $90-$120+ |
| 5 | India | $20-$50+ |
Based on the cost, you can make a decision. These are the approximate cost the best idea to find out the actual cost of your next website or app is to consult with an experienced web design company.
How Much Does a Website design Cost?
The cost of designing a website can vary depending on several factors, including the size and complexity of the site, the number of pages, the level of customization, and the designer's experience and expertise.
Generally, you can expect to pay anywhere from $500 to $5000 for a basic website design. The cost could be even higher if you need a more complex site or are working with a very experienced designer.
Ultimately, the best way to get an accurate estimate of the cost of designing a website is to contact a designer, design agency, or a custom PHP development company to discuss your specific needs.
Based on the type of website, the cost range is like this:
Simple website UX UI design cost: $1500-$3000
Custom Website UX UI design cost: $3000-$7000
Large or Complex Website UX UI cost: $5000- $12000
How Much Does an App Design Cost?
The cost of designing an app can vary depending on several factors, including the complexity of the app, the number of features it includes, and the platform it is being built for.
Generally speaking, simple apps with fewer features will cost less to design than more complex apps with more features. Additionally, apps designed for the web tend to be more expensive than a website design as apps require a higher level of expertise.
Here type of app plays a key role in terms of the UX UI design cost of an app or web app. For example.
Simple App UX UI design cost: $2500-$3000
Average APP UX UI design cost: $3000-$10,000
Complex App UX UI design cost: $10,000 – $15,000

The Final Thoughts
For every app or website its UX UI plays essential role to create the best user experience and to engage the users with the brand. On the other hand, if you are planning to launch a new website then it would be the best to have knowledge about UX UI design cost in the market.
There is no simple answer to the question of how much UX UI design will cost in 2023. The price of UX UI design services will vary depending on several factors, including the project's size and complexity, the designers' experience, and the studio's location.
However, we can expect the cost of UX UI design to continue to rise as the demand for these services increases. To get an accurate estimate of the cost of your project, it is best to consult with a UX UI design company or an expert with comprehensive experience.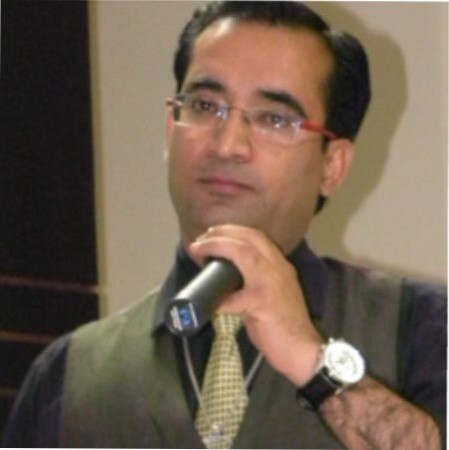 Naveen Khanna is the CEO of eBizneeds, a company renowned for its bespoke web and mobile app development. By delivering high-end modern solutions all over the globe, Naveen takes pleasure in sharing his rich experiences and views on emerging technological trends. He has worked in many domains, from education, entertainment, banking, manufacturing, healthcare, and real estate, sharing rich experience in delivering innovative solutions.