A mobile app has transformed healthcare by empowering individuals to manage and monitor chronic conditions like Diabetes easily. Diabetes management apps aid in tracking the glucose levels in the blood,  handling the medication schedule, recording food intake, and managing communication with healthcare professionals. But, managing such an app needs strict planning, developing proficiency, and financial investment.
This blog will discuss the factors affecting the diabetes management app development cost.
What is Diabetes Management App?
A diabetes app is illustrated as a software program to manage Diabetes. Some applications facilitate the management tools for tracking glucose. Others are highly effective for monitoring carbs and physical practices. Diabetes apps can support you in different things.
These apps help you to alerts on tracking your blood sugar and identifying the insights over time. Some applications let you download the data to share it with your doctor. You can utilize such apps to plan your meals for making dietary changes.
Facts and Figures About the Diabetes Management App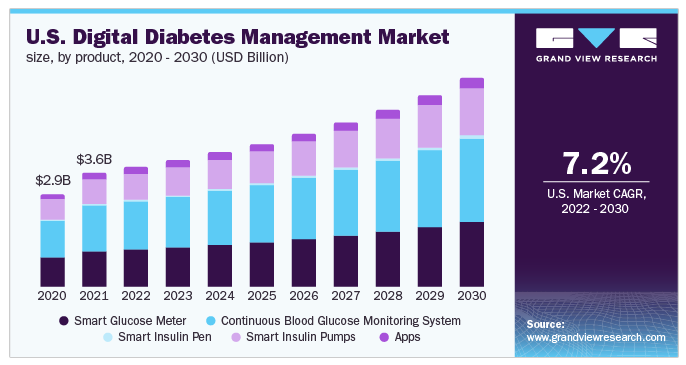 Source: Grand View Research
The global market for digital diabetes management was expected to be worth USD 11.15 billion in 2021 and is anticipated to increase at a CAGR of 8% from 2022 to 2030.
According to the International Diabetes Federation, there were around 536,600 individuals living with diabetes in 2021, and by 2045, that number is expected to rise to 783,700.
The rise in recent years in the number of disease management smartphone applications.
Best Apps for Diabetes Management
Diabetes management apps support managing blood glucose through diet and exercise. Different apps are useful in managing the Diabetes of both people (new or those living with this disease their entire lives).
You can pay attention to these apps:
Glucose Buddy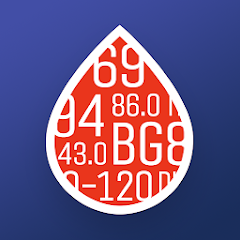 This app aids you in tracking your blood glucose level, AIC results, Insulin medications, and carb intake. It reminds you to schedule to check your blood sugar.
The Glucose Buddy app displays insight charts that show greater insights about blood sugar trends, and even you can create a printable report to carry to your next doctor's appointment. It also facilitates custom insights into how your lifestyle impacts your diabetes management.
Pros and Cons
Pros

Cons

It can sync the data from the Apple Health app
Highly expensive compared to its competitors
Facilitates the insights according to the target blood glucose range
Simple and Modern Look
Download From Google Play Store and App Store
BlueStar Diabetes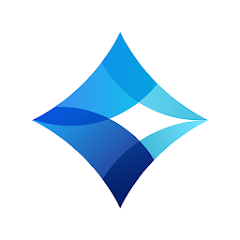 It is a free and award-winning app that helps people with Type 1 and Type 2 diabetes. It lets the users set alerts for their meals and medications and record their blood glucose levels.
Although BlueStar cannot replace doctors, it can greatly improve your care, specifically when you have difficulty controlling your blood sugar or need real-time support. To activate the app, you must access the code from an unauthorized healthcare provider.
Pros and Cons
Pros

Cons

Immediate ongoing feedback, customized, and AI-driven coaching
Only required for ages 18+
Facilitates recipes ideas
Require access code from an employer, health plan, or health system.
Alerts for medication
Sync with the fitness trackers.
Download From Google Play Store and App Store
Fooducate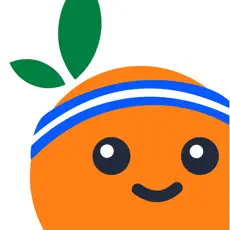 This app focuses on nutrition tracking by assessing the quality of foods you are eating. The application uses an integral database to check the scannable bar code as you can easily count the macronutrients like fats, proteins, and carbohydrates. It allocates a letter grade of A, B, C, or D for checking the quality of your food nutrition.
The basis of this grade provides recommendations from food nutrition professionals and community supports to make a smart decision about blood sugar management.
Pros and Cons
Pros

Cons

Address the food nutrition value.
Doesn't track the blood sugar
In-app community with member support and recipes
Recommend healthy choices for scan foods.
The free version doesn't consider diabetes support.
The premium version provides diabetes-specific tips.
Download From Google Play Store and App Store
Medical ID
In the case of an emergency, the Medical ID app ensures first responders can access important details regarding your health conditions, such as Diabetes and any others, along with sending alerts to your emergency contacts. It is free to download for Android users.
This app is visible on your phone lock screen and lets the first responders or others check critical medical data like chronic issues such as Diabetes, emergency contacts, and more.
Although it will not help you to manage Diabetes, it will set reminders about your condition in case you have Diabetes related emergency.
Pros and Cons
Pros

Cons

Shares location with the emergency contacts
The free version doesn't consider many features.
Access the lock screen during emergencies.
Not specific for diabetes management and care
Provides data on nearby hospitals
Download From Google Play Store
MyFitnessPal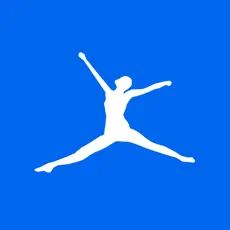 It is much more than the calorie counter app that allows you to track the carb, sugar, water intake, physical activity, and meal timing. This app can track blood sugar levels and insulin injections.
MyFitnessPal app is free for Android and iPhone users, but functions that would benefit Diabetes are effective in the Pro version.
Pros and Cons
Pros

Cons

You can use a smartphone camera to scan the foods
Needs a consistent internet connection
Displays the breakdown of macronutrients
Access to a library of workouts and recipes
Premium is costly but has more advantageous
Integrate with over 50 applications.
Download From Google Play Store and App Store
Revenue Model of Diabetes Management App
Diabetes works under both freemium and premium monetization models. After finding the subscription to the Diabetes app, they can include details such as time, diet, meals, and medication to check the progress.
Let's explore different revenue models of diabetes management apps.
Freemium Model
It is a recognized healthcare mobile app development model for generating revenue in this model. The simple features are free, but the premium features are paid. Thus, users can take a monthly or yearly subscription to get advanced features.
Advertising
It is a simple yet fast monetization strategy for mobile applications. But ensure advertisements do not distract the users.
Paid Content
If you are offering prominent data in your diabetes apps, then you can use this model because it is paid version to provide and access the essential data for users.
Subscription Model
It permits the users to use the diabetes management app only after getting the Subscription plan. It may be taken yearly or monthly. And also, you can take charges from doctors to add new features to the app.
In-App Purchasing
It is profitable in healthcare applications if you sell appropriate products and services.
Features of Diabetes Management App
A diabetes management app consists of different panels, such as a user panel, a medical professional panel, and an admin panel. Each panel has different features and functionality in the app.
Let's check out what are these features and functionality for each panel of the diabetes management app:
1. User Panel
It is intended for individuals who want to track and manage their condition effectively. It provides different features to empower users in their self-care journey. Some of the key diabetes management app features for the user panel consider:
Glucose Tracking
Users can manage and record their levels of blood glucose regularly. This feature may consider the option to input the glucose reading manually. It may integrate the compatible glucose meters for automating the data entry.
Food and Exercise Logging
Users can record their daily food intake, such as carbohydrate counts, and track their physical practices. It aids in assessing their dietary habits. It may support the users in monitoring their dietary habits, handling portion sizes, and tracking the effects of exercise on their blood glucose levels.
Medication Reminders
The diabetes management application can offer medication reminders to ensure users take their prescribed medications on time. It can send notifications and reminders for scheduled doses, supporting the users to follow their medication procedure.
Data Analysis and Trends
The app may consider the data analytics competencies to assess glucose readings over time. Users can view the patterns, trends, and visualization of the blood glucose level as it helps to understand their conditions and make a viable decision.
Customized Recommendations
The app provides customized recommendations based on the data and preferences of users. It may consider the exercise plan, regular check-up reminders, and dietary suggestions.
Appointment Management
Users can make appointments with medical professionals such as dieticians, diabetes educators, and endocrinologists. The app also sends alerts for upcoming appointments and lets the users reschedule if required.
2. Medical Professional Panel
It is intended to communicate and collaborate between healthcare providers and users. It provides different features that enable healthcare professionals to assess and support their users in a better way. Let's discuss essential diabetes management app features for a professional medical panel.
Patient Monitoring
Medical professionals can find and review the patient's data, such as exercise records, food logs, medication adherence, and glucose readings. It lets healthcare professionals determine patients' progress and address potential issues and trends.
Communication
The application provides secure and direct communication between healthcare professionals and their patients. Medical professionals can send messages, offer feedback, respond to questions, and guide diabetes management.
Data Sharing and Analysis
The medical professional panel permits the medical professional to evaluate the patient's data effectively. It aids in accessing the trends, producing reports, and facilitating customized recommendations based on the patient's progress and data.
Treatment Adjustments
According to the patient's data and consultation, medical professionals can adjust medication dosages, offer dietary recommendations, and recommend changes in the patient's management plan.
Remote Monitoring
In some cases, the app may facilitate the remote monitoring of patients. Medical professionals can get real-time notifications for critical glucose readings or deviations in the target range and provide timely updates on the interventions and supports.
3. Admin Panel
It is mainly used by the app and system administrators who assess the overall features of the diabetes management app. Some of the key diabetes management app features for the admin panel are:
User Management
The admin panel permits the administrators to manage the user accounts, such as profile management, data privacy, and user registration.
Content Management
Admin can handle and update the app content like blog posts, education materials, and news associated with diabetes management.
Analytics and Reports
The admin panel facilitates the analytical and reporting competencies. It also permits the administrators to monitor app usage, user engagement, and system performance. This data supports making feasible decisions to improve the app.
System Configuration and Setting
Admins can configure system settings like security protocols, notifications, data backup, and integration with external services.
User Support
The administrator panel offers user support, including ticking systems and a knowledge base with FAQs (frequently asked questions).
How to Build Diabetes Management App
Developing a Diabetes management app requires better planning, expertise, and a systematic approach. Let's explore the process of diabetes management app development.
Defining the Purpose and Scope
You need to assess the Purpose and scope of your application simply. In this initial step, you require specific goals and features you want to deliver to your users. These are exercise tracking, food logging, glucose tracking, data insights, medication reminders, and communication with healthcare professionals.
Conduct thorough market research to comprehend your target audience's needs and preferences. Assess the current diabetes management apps for addressing gaps and areas for enhancement. This market research will support you in designing the solution that stands out in the market.
Planning the User Interface and User Experience
In this phase, you need to design a user interface that is visually appealing and intuitive for navigation. It would be best if you considered the user's needs with Diabetes, like clear visualization, easy data entry, and customized recommendations.
To visualize the app's features and functionalities, you must create a wireframe and prototyping before developing the app. You can hire a mobile app developer to plan user experience and interface effectively.
Focus on MVP (Minimal Viable Product)
To develop the diabetes management app, you need to create an MVP. It is a basic version of an app that considers the essential features required to meet the user's requirements. MVP aids developers in making user-friendly and functional apps, and it helps to complete the user's requirements without wasting resources and time on unnecessary functionalities.
The MVP can be refined and tested before adding the extra features, allowing developers to collect feedback and enhance the app's functionality and usability.
MVP also permits the developers to develop and launch the app and make a favourable impact on diabetes management quickly.
Quality Assurance and Testing
Testing helps to find the glitches and fix them in a better way. Different testing tools can be used for addressing the bugs on multiple platforms, such as system testing, security testing, usability testing, and compatibility testing.
You may also use automated testing to streamline the testing procedure and ensure the reliability and performance of the diabetes management app.
App Launching
You may launch the app by creating sound marketing strategies for reaching your target audience. At this stage, you may release the app on your preferred platform and collect user feedback.
You must constantly assess user engagement, track the app performance, and gather user data to make feasible decisions about future updates and improvements.
Ongoing Maintenance and Support
To provide a seamless user experience, you must focus on bug fixes, regular updates, and performance optimization after launching the diabetes management app.
Here, you need to focus on backend infrastructure, assess user concerns, and monitor server performance rapidly. You must stay current with tech and industry trends to keep your app competitive.
Cost to Build a Diabetes Management App
The cost to build a diabetes management app can vary depending on several factors, including the complexity of the app, desired features and functionalities, development platform (iOS, Android, or both), design requirements, and the development team's rates.
Additionally, factors such as integration with external devices or systems, data security measures, and regulatory compliance may also impact the overall cost.
It is challenging to provide an exact cost without a detailed understanding of the specific requirements and scope of the app.
However, a rough estimate for developing a basic diabetes management app can range from $20,000 to $50,000. This estimate may increase significantly for more advanced features, customizations, and additional integrations.
Factors Affecting the Cost of Building A Diabetes Management App
You need to consider different factors while developing your diabetes management app. The factors affecting the diabetes management app cost are project complexity, market research, tech stacks, development team rates, third-party integration, and documentation.
Let's delve a deep more about it.
Identifying the Scope and Features
The primary factor affecting the diabetes management app development cost is identifying the scope and features. The features and complexity of the application will significantly affect the development cost and time.
The basic feature of the diabetes management app considers food and exercise logging, medication notifications, and glucose tracking. Some advanced features include data analytics, wearable technologies, telemedicine capabilities, and customized recommendations.
You must clearly define the scope supports in evaluating the required resources and identifying the estimated cost. To identify the scope and functionalities of the diabetes management app, you require about $11,200 – $45,000 annually.
Designing the User Experience
Designing plays a pivotal role in user engagement and satisfaction. An intuitive and distinct user interface attracts and retains users. The designing and user interface cost relies on several factors, such as app complexities, number of screens, and customization needs.
Designing costs may also consider wireframing, graphic designing, prototyping, and user testing. You need an average of $25,600 – $48,000 annually for designing and user experience diabetes management apps.
Launching Platform
The different platforms used for diabetes management apps, such as Android, iOS, or both, may affect the diabetes management app development cost. It would be best if you had more time and resources to develop such apps on several platforms rather than a single one.
Development Approach
Selecting the right development approach is another factor affecting the diabetes management app development cost. Two common choices for app development are native app development and cross-platform development.
Native app development considers app development on distinct platforms, such as Android and iOS, providing sound performance and specific performance-related features.
In contrast, cross-platform app development allows users to share across the platform, reducing the development cost and time. But, the choice relies on factors like expected functionality, target audience, and budget.
Technical Complexities
The technical complexities of diabetes management apps can affect the diabetes management app development cost. Different factors contribute to complexity, such as strict data security and encryption, integrating with the external system, ensuring compliance with healthcare regulations, and creating algorithms for customized insights.
Each of these factors requires professionals that may incur additional costs.
Integration
You need to integrate with other platforms like smart devices, wearables, and other apps as it can generate significant worth for your diabetes management app.
Although it creates value for the diabetes management app, it may require additional costs for the integration. Consequently, it raises the diabetes management app development cost.
Quality Assurance and Testing
Though quality assurance and testing are sound for ensuring the performance, reliability, and security related to diabetes management apps, the testing procedure may consider functional testing, security testing, usability testing, and compatibility testing across multiple devices and platforms.
Testing may also consider purchasing testing devices, hiring dedicated testers, and using the automated testing framework.
Documentation and Paperwork
The development of the diabetes management app focuses on all of the app's paperwork, particularly the manual of products. It is only an expected cost because the diabetes management app development cost may rely on your business requirements.
Keep in mind that by hiring a feasible healthcare app development company, you can make sure premium, bug-free, and largely intuitive apps. You all require to do is contact the team and also evaluate the project goals.
Tech Stack for A Diabetes Management App
Let's explore different technologies of diabetes management app development.
| | |
| --- | --- |
| Platform | Tech Stack |
| Android | Java and Kotlin |
| iOS | Objective-C and Swift |
| Database | PostgreSQL, MySQL, MongoDB |
| Backend | AWS, Node.js, and NestJS |
| Video and audio calls | VidRTC |
| UI/UX | Android UI for Android, UIKit, and SwiftUI for iOS |
Conclusion
Building a diabetes management app considers different factors that affect the overall diabetes management app development cost. These factors include identifying the scope and features, designing and user experience, launching the platform, development approach, technical complexities, integration, quality assurance and testing, and documentation and paperwork.
It all contributes to the final cost of building a database management app. By cautiously considering such factors and working with an experienced development team, it is possible to develop higher-quality diabetes management apps.
It meets the requirements of users while staying within budget constraints.
FAQs
Q1: How much does it cost to develop a diabetes management app?
The cost of developing a diabetes management application can vary highly, depending on different factors like app features, complexity, design requirements, development approach, ongoing maintenance, and third-party integration. The average cost can range from $30,000 to $150,000 or more
Q2. How to develop a diabetes management app?
To create an app, you must hire a top-notch mobile app development company offering unique personalized diabetes app solutions. Consider these step-by-step guidelines for developing a diabetes management app:
Defining the Purpose and Scope
Planning the user interface and user experience
Focus on MVP (Minimal Viable Product)
Quality Assurance and Testing
App Launching
Ongoing Maintenance and Support
Q3: How does the complexity of features affect the diabetes management app cost?
The complexity of features may directly affect the development cost. Basic features are food logging, glucose tracking, and medication reminders. It is commonly less complex and needs fewer resources. Hence, it requires fewer diabetes management apps.
Advanced features are customized recommendations, data analytics, telemedicine capabilities, and integration with wearable or electronic medical records may increase the complexities and development costs of the diabetes management app.
Q4: What are the ongoing maintenance costs for a diabetes management app?
Ongoing maintenance costs for a diabetes management app are server hosting, performance optimization, bug fixes, security updates, feature enhancements, and updates for the new operating system version. Budgeting for such costs is significant to ensure the app remains secure, functional, and up-to-date with developing technologies.
Q5: How long does it take to develop a diabetes management app?
The development timeline for a diabetes management app can vary based on various factors such as the app's complexity, desired features, platform (iOS, Android, or both), and team size. Generally, it can take anywhere from 3 to 9 months to develop a diabetes management app.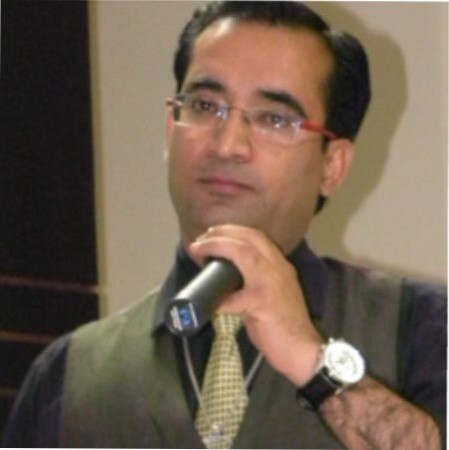 Naveen Khanna is the CEO of eBizneeds, a company renowned for its bespoke web and mobile app development. By delivering high-end modern solutions all over the globe, Naveen takes pleasure in sharing his rich experiences and views on emerging technological trends. He has worked in many domains, from education, entertainment, banking, manufacturing, healthcare, and real estate, sharing rich experience in delivering innovative solutions.