Last updated on October 12th, 2023 at 06:17 am
Hospitality is one of the most significant industry segments and caters to worldwide travelers. When moving from one place to another, accommodation is sometimes one of the most critical issues.
On the other hand, some brands like Airbnb serve tremendously and provide easy accommodation options to travelers and wanderers.
Airbnb provides both web and mobile options. An app like Airbnb is now a great reference for many mobile app development services providers to create mobile apps for hospitality, tours & travel businesses.
Airbnb is a widespread and disruptive technology company. It has grown to become a global platform connecting people who want to rent and lease their house, apartment, or room with others traveling.

What Makes an App Like Airbnb so Successful?
One of the most important factors is its app. People have started to use Airbnb for all their booking needs simply because it is easy to find and book accommodations through the company's app. The app provides incredibly functional design and user-friendly interfaces that make booking an experience that people enjoy.
As Airbnb continues to grow each year, more and more users will be relying on the app for their needs. Producing an excellent mobile application will be of utmost importance for new companies in this space.
It has revolutionized how we travel by becoming one of the most popular online platforms for booking a place to stay. With their new technology, they are aiming to be the go-to app for not only booking accommodation but also booking anything that one might need while they are traveling.
The company envisions a future where travelers can book any service they want through their Airbnb app. They have eight new features in their product roadmap aimed at making this vision a reality – Airbnb Travel Concierge, Airbnb Hacks, Local Adventures, AI Travel Assistant, Tech Tools for Your Trip, and more.
Apart from providing ample accommodation options, Airbnb also connects itself with its users emotionally, such as on one of the platforms by Google for marketers named as- Think With Google; in January 2020, they published a short animation story that touched many users worldwide.
Some Crucial Stats You Need To Know About Airbnb
The travel preferences have been changed. The people travel like can't-wait-to-explore. Pre-Covid time, people used to book vacation packages from travel companies or spend their time sitting at the travel agent desk. Post-Covid traveling patterns changed completely.
Now, people only decide about the places to visit, book the flight tickets, reach the destination, and then decide what they need to do.
In one of the article published at Think With Google, it has been mentioned that –

Ref: https://www.thinkwithgoogle.com/consumer-insights/consumer-journey/mobile-influence-travel-decision-making-explore-moments/
Approximately 9 out of 10 travelers want to get relevant information while traveling from their source location to the destination, and 67% of the travelers trust the travel service providers if they provide complete information about their goal and travel plan.
Here an app like Airbnb works fantastic. With this app, you can find a local property for accommodating yourself while enjoying the sea beach or having a cup of coffee in hand while enjoying the view of valleys and snow-clad mountains.
Airbnb provides a local experience while searching for accommodation at your desired place. If you are looking for travel app development, then none other than the best is Airbnb.
Here are some other statistics that you would like to read about Airbnb.
Till 2021, the company value of Airbnb worldwide was recorded as USD 113 billion.
The total assets of Airbnb worldwide are USD 13.71 billion.
Airbnb's gross value worldwide is 46.88 billion.
There are more than 44 million downloads of the Airbnb app.
In 2021, the North American region earned the largest revenue share at 54% compared to the Middle East(EMEA- 32%), Asia Pacific(7%), and Latin America(7%).
In 2021, Airbnb's costs and expenses amounted to 5.56 billion USD, less than the previous year. From the operating income point of view, it was 429.32 million USD.
These statistics are enough to say that app like Airbnb has more than enough to stay out of the crowd among other hospitality brands.
How Does Airbnb Works?
The blog's motive is to help the readers with their question – How to build an app like Airbnb?
So for better understanding, it is essential to understand the working of an app like Airbnb. So here is some crucial information about working on it.
It starts from the property owner's registration on the app or web panel, followed by listing their property with rules of stay; facilities are available during the stay, price, room or property images, in and out timing, and others if possible.
From the travelers' point of view, it works like users need to download the app, install it and register on it via their e-mail id and phone number. Once all the formalities are done, they need to put the location in the search bar and then search the property to stay for the desired duration, including price preference.
Once the users find their desired room or stay option, they can book it via paying from their debit card, credit card, or net banking account.
The property owner can accept or reject the request as per their availability.
Once the booking is confirmed and after the guest's check-in, the host will receive the payment.
The app is equipped with multiple payment options like a credit card, debit card, net banking, and PayPal.
The Features That Makes an App Like Airbnb Unique
If you are looking to develop an app like Airbnb and want to generate good revenue, then it is one of the best ideas to go through. It works simply and lets the users or property owners perform the desired tasks via features.
The Airbnb app has gained quite some popularity in recent years, particularly due to its unique features enabling users to rent out their homes and make money.
For example, using this app, you can set the price per night and easily communicate with your guests through the messaging service available without needing to share your email or phone number with them – all you need to do is create an account and complete your profile! Besides these features, other features make this app, like Airbnb, unique; this article will show you what they are.
If you also want to implement these features in your app like Airbnb, then the best idea is to hire dedicated developers.
An app like Airbnb has two segments, i.e., which are Guest Panel and Host Panel. So, let's read out what the features are.

#1. Guest Panel
The guest panel stands for the wanderers or travelers who can leverage the features while traveling or booking the property.
Signup
Users can signup on to the app by providing the details such as their names. E-mail, phone number, and alternate contact address.
Profile Management
Once the account is created, the users can make their profile, including their details and preferences.
Search Filter
It is one of the powerful features of an app like Airbnb that facilitates the users to search for desired property to make vacation fantastic.
Wish List
Suppose the user like property to spend some days there but does not yet have any plan. Then they can save it on the wish list to book in the future.
Map Feature
The map feature allows guests to find the property's location easily. It provides easy navigation.
Booking
The booking feature is for booking the property or a room while on vacation. The users can also see the history of the booking.
Payments
An app like Airbnb provides an easy option for payment. It accepts major credit cards, pre-paid Visa, MasterCard, Amex, Discover, JCB cards, Apple Pay, Google Pay, and PayPal.
Review
It works in both ways; users can read the reviews posited by other users or post their thoughts.
Help
Users can also ask for help in any case. Here users can read multiple FAQs related to all their queries.
#2. Host Panel
The host panel contains several valuable features for property owners, such as property listing.
Registration
The property owners can register themselves without issues and follow the same pattern as guests. The only addition they have to do is provide the property details.
Image Upload
The image upload feature is one of the most helpful features that allow property owners to upload images of their property.
Account Management
The account management features help the property owner to manage the account effortlessly.
List Management
Suppose property owners have multiple properties and can easily manage all property details with the list management feature available on the app.
Booking Requests
The host can see all ongoing and done bookings. With the help of this feature, they can accept or reject the request.
In-App Chat
The in-app chat or communication feature allows the hosts to communicate with the guest after booking confirmation. It builds the relationship between the two.
Review & Ratings
Here host can write their reviews and experiences with a particular guest. They can share good memories of their stay with the guests.
Help
The help section facilitates the host to reach for help from the Airbnb support team if there is an issue in the case.
The Airbnb Earning Model
The concept of Airbnb is fantastic and makes it unique from the other hospitality apps. Primary stakeholders are the host, guest, and management. The management earns via commission; on the other hand, the host earns via the amount the guest pays for vacation rental. Regular users can leverage loyalty programs, and discount offers on time.
On each confirmed transaction, Airbnb earns 3%-4% commission from the host.
Individual guest pays 6% to 12% booking fees. The booking fee depends on the property's size, ratings, and amenities.
The registered hosts also pay 3%-5% for listing their property on the Airbnb app or web platform.
Airbnb deducts 10% of the service fee on each booking received by the property host.
You can also follow this revenue model. Additionally, one thing you can do for more earnings is allowed third parties to advertise on your app, similar to Airbnb. The better idea is to consult with a reputed mobile app development company.
The Tech Stack That Can Help You To Create An App Like Airbnb
If you are looking to develop an app like Airbnb, you would love to read about the required tech stack. The tech stack covers front-end development tools, back-end development tools, and database tools. So, here are the details.
Programming Languages: HTML5, CSS, JavaScript, Swift, Kotlin, Ruby.
Front End Frameworks: Ruby on Rails, Angular, React.js, Express.js
Back End Frameworks: Django, Node.js, Meteor.js
Server-Side Technology: AWS, Microsoft Azure, Google Cloud, Digital Ocean
Database: PostgreSQL, MySQL, MSSQL, MongoDB, Azure DocumentDB, Cassandra
Push Notification: Twilio
Phone Verification: Nexmo
Payment: Braintree, PayPal
The Cost To Develop An App Like Airbnb
Cost is one of the most crucial points you need to keep in mind while planning an app like Airbnb. Including the cost, time is also an important constraint. So, let's check the cost of developing an app like Airbnb.
The cost depends on the platform and features. Essential features and a single platform-oriented app will cost you around $30,000-$50,000.
But if you want to include advanced features, then the cost range will be high. The rest of the things depends on the factors such as:-
App Complexity
Frontend-backend Design
UI/UX components
Tech Stack Used
App Panels
The number of developers involved.

The Final Thoughts!
An app like Airbnb is an excellent reference for hospitality and travel business owners. They can follow the features and its revenue generation model for boosting business.
The best idea is to include advanced features such as social logins, push notifications, voice assistance, currency converter, in-app navigation, CMS integration, and advanced analytics.
For creating the best user experience, custom mobile app development is the best where you can develop an app with customization by keeping all the stakeholders in mind.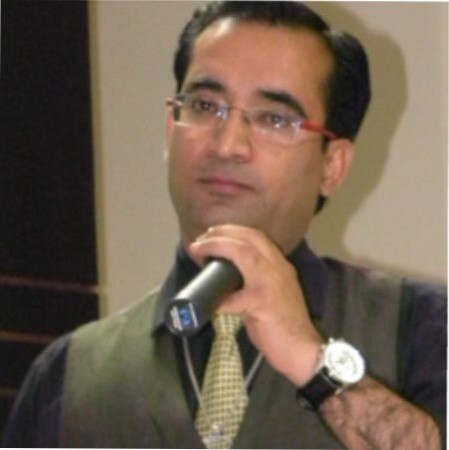 Naveen Khanna is the CEO of eBizneeds, a company renowned for its bespoke web and mobile app development. By delivering high-end modern solutions all over the globe, Naveen takes pleasure in sharing his rich experiences and views on emerging technological trends. He has worked in many domains, from education, entertainment, banking, manufacturing, healthcare, and real estate, sharing rich experience in delivering innovative solutions.