Last updated on October 12th, 2023 at 06:01 am
Every business wants to craft an innovative app with amazing functionality and security, isn't it? With the widespread adoption of mobile devices and the ever-growing mobile apps usages, it's no wonder why businesses are inclining towards apps development services. Undoubtedly, Android has a big market share worldwide; Apple has been successfully generated great revenue. That is why; iOS App Development Services are becoming more preferable for building intuitive and secure mobile apps.
Lets' have a look at the benefits of iOS app development for businesses to understand what makes it so popular and factors that help determine the cost of developing an iPhone app.

Why Choose iPhone Application Development for your Business?
iOS has become the most liked operating system and there are somewhere around 1.4 billion Apple devices including iPhones, Macs, iPads, Apple TVs, iPods, and Apple Watches to name a few, which clearly shows the demand for apple products in the market.
1. Increased Revenue and ROI
Revenue is an important aspect for every business individual. The majority of the users are of Android in the market, but Apple has always managed to build higher revenue. Apple users comparatively spend more for an app and added features. These in-app purchases help boost the revenue faster, delivering higher ROI. So, adopting iOS apps can help your business bring better revenue.
2. High Security
Security is another important factor in determining the operating system for your business app. iOS platform offers powerful security features to its users against any threats and data breaches using a solid data encryption method. Over the years, Apple has already built a reputation for powerful protection. These days most of us use mobile apps to perform the task related to work and life, so it becomes important to keep the online operations safe from prying eyes. iOS apps are highly secure and provide complete security for in-app-based transactions as well.
3. High Quality-Standards
Faith and trust are the keys to the success of any business, and you can develop them among users by offering excellent services and high-quality products. Apple makes sure to meet the high-quality standards for all of its products and services which have won the heart of many businesses and made it the most preferred choice. High-quality iOS apps offer a seamless and flawless user experience. Apple's perfection and high standards have set the brand's image in user's minds strongly and also they have developed a great trust in apple devices and services.
4. Great User Experience
Apple is popular among its users for its high quality, great performance, and high- standards for all its offerings from hardware, devices to apps and customer support. Its high-quality devices and high-performance apps together provide a great user experience.
5. Fast Development Process
iOS apps take relatively less time to be developed. iOS does not have a wide variety of devices, therefore apps give a flawless performance on each device. On the other hand, Android apps have to be tested on different devices to measure the resolution and performance of the app.
iOS is a faster, simple easier, and cost-effective platform in the long run. Apple's robust programming languages — Objective-C and Swift help develop apps in less time, 30-40% less time as compared to Android development.
6. Highly Innovative
Apple brings innovation in each of its product lines. It has developed highly creative apps, setting the brand apart and delivering a great customer experience. With iOS's innovative features and products, it boosts your business in a secure and inventive way. An iOS app can amazingly transform your business processes to meet the needs of every business.
Now, wouldn't it be a great decision to take advantage of iOS apps' functionality and popularity to establish and enhance your business? Perhaps, it seems great to you as well and probably you are excited to know the cost of developing an iPhone app development.
Well, you need to consider a variety of factors to estimate the ultimate cost of the development of an iOS mobile application. We have categorized these factors to efficiently showcase the iPhone Application development cost breakdown.
Factors that Determine the Cost to Build an iPhone Application Development
1. App Discovery Process
The first stage includes market research, knowing your target audiences well, assessing the worth of your app idea on the basis of a variety of factors, deciding the included features and functionality on the basis of various factors such as users' taste and preferences, their needs, competitors analysis, competitors offerings and so on. iPhone Application Development  Services provider will offer you a variety of methods and processes using which you would be able to assess the importance of your app idea right before you get start with the development process. So, basically, this process includes thorough market research, analysis of competitors' products, and check where your app idea stands. Below, we have mentioned the methods used in this task to determine the cost of iOS app development.
Market Analysis and Research
The first step of the App Discovery process is to study your market well. A thorough market study will help you know your targeted users well, what kind of devices they use, what features and functionality they want in the app, competitors' products, and assessment of other similar apps, and so on. This will enable you to design and develop a product that actually your users want, delivering a great user experience.
Determining User behaviour
Another important aspect of the cost of app development is your users. It is important to understand your user's likes, dislikes, preferences, tastes, their buying pattern, and accordingly, you need to penetrate the market. The study of demographic differences helps you make decisions on certain things and determine various factors in a certain way at the time of development such as app size, app UI/UX, features, and more.
The next step is to assess the worth of an app idea. Before getting started with the development, you need to know the capability of your app idea to attract users, the amount of revenue it may deliver, and the ability to raise funds.
It will help you decide the features and functionalities to be included in your app so that it can hit the market with a success and stay ahead of the competition.
What features and tools you are going to add in your app, impacts its cost of development. Therefore it is important to highlight the features as it significantly affects the app development cost. The more features you have, the more expense you must consider for your app development.
Your app must include some essential features of your business app such as navigation, payment gateway, and so on. It is always good to consult with an iPhone Application Development Company to get more insights into the features of your app.
Another factor that plays an important role in determining the cost of your app development is how much time it may take to get your app developed and what number of hours the iOS developer needs to spend. The length of development work is associated with the number of developers needed. The complex nature of development requires a team of experienced developers for faster development.
2. Analysis and Scoping of the App
In this stage, you make some important decisions for your app for example choosing the technology, functions, and features for your app.
A. Complexity of App
Numerous diverse features make an app effective as well as complex in nature. These features are significantly important to determine the development cost of your app, we have separated and ordered these features into five categories below:
Deployment Model of Architecture
You have two choices for backend development- Custom and BaaS. Using Custom backend development, you can build the app from scratch with backend architecture. On the other hand, BaaS development provides readymade backend architecture.  
Development of Admin Panel
The Admin Panel Development helps you monitor the activities performed during the app development such as viewing app statistics and updating app content without the help of iPhone app developers.
Third-Party App Integration
There are a variety of functions that demands third-party apps integration like using Facebook or Google to sign up. Third-party app integration is also imperative to enable transaction functionality into your app and allowing it interacting with a monetary app.
Addition of In-App Purchase
Most of the apps include the in-app purchase feature. If you also want to include this feature for one reason or another, certainly you need to calculate the extra cost for enabling this functionality into your app.  
Use of Device's functions
You also need to make sure to add some device functions such as Bluetooth, GPS into your app. As you already know that adding each extra tool or functionality substantially increases the cost as well.
B. Categories of Applications
With the advancement in technology and the app development industry, you have a great choice to design and develop the apps. There are a wide variety of types of iOS mobile apps. Each category has its own functionalities, features, demographics, security criteria, and more. The cost of an app entirely depends on the type of its as each type differs in functions and features. We have listed some of the app categories that play an important role in determining the cost of an app.
As its name says, they are comprehensive apps and do not require any third-party tools integration. The example of such apps is Calendar, Clock, Calculator, etc. These apps cost low and are less complex.
Nowadays eCommerce apps are shining up and bright. Some popular eCommerce apps are Amazon, eBay, Alibaba, and more. These apps contain complex features as they need to perform different types of tasks and interact with other apps to complete the shopping process. These apps work in real-time and are operated by millions of users at the same time. They are highly responsive to secure users' important data and privacy, so such apps come with a robust security system, use encryption methods, and a strong backend. They also facilitate you to connect with third-party APIs. All these features enhance the cost of the app. These apps comparatively cost higher and require much time for development.
To market your business social media apps are crucial. The popular social media apps are Instagram, Facebook, etc. Such apps have a wide variety of features and need great amounts of time to develop. The essential features of such apps require third-party integration, access to device features like a Camera, Bluetooth, Audio recorder, GPS, real-time messaging, etc.
Moreover, these apps must have scaled up to serve millions of users in real-time. The development cost of such apps is comparatively high.
These apps are specific in nature, as they are developed specifically for an enterprise. These apps help employees perform certain functions effectively saving their time and effort. Enterprise apps demand more improvements, modifications, and proper coordination with the respective organization. All these things require extra costs for developing the app.
On-demand apps again include a wide variety of features such as chat support, payments, real-time tracking, and sync, etc. Also, they include three versions in a single app, one for your users; the other is for employees delivering service, and the last one is for the business.
Therefore, the development cost of these apps automatically increases as compared to other apps.
There are some apps that are based on advanced technology like AR, machine learning, and IoT. These apps are greatly dependent on hardware devices to help users efficiently extract data and send commands to accomplish a task. For this, they collaborate with the devices and require specific ROMs. Therefore, the cost is high.
3. Design and Animation of App
Another important factor in estimating the cost of iPhone Application development is app design and animation. Lets' understand the different designs that will pertain to different costs for the same app.
Wireframing helps to develop the map and features to enhance the user experience. This can be done using some tools such as Photoshop, Balsamiq, and MARVEL.  Also, you need to note that every wireframe is client-approved to create app screen flow.
For iOS app development, flat design is being used to deliver exceptional clarity and depth. On the other hand, Material Design is preferred for Android app development as it provides creativity and simplistic boldness.
Animation is also an important feature for some apps such as social media and gaming. It is somewhat a complex process to design and write code for animation. It necessarily adds to the cost of ios app development.
4. Other Factors
Apart from the above-mentioned factors, there are some other factors that impact the cost. They include the location of App Development, maintenance of an app,  troubleshooting bugs, changes in the design, modification in features, developers' team size, etc.
Conclusion
By analyzing every little element, probably you have understood are various and diverse factors that help estimate the total development cost of the iOS app. And, this further helps you to choose the technology and functionalities, making your app budget-friendly. This insight can also help you cut the cost by removing unnecessary things from your app. iPhone Application Development Company can help you build an innovative app for your business.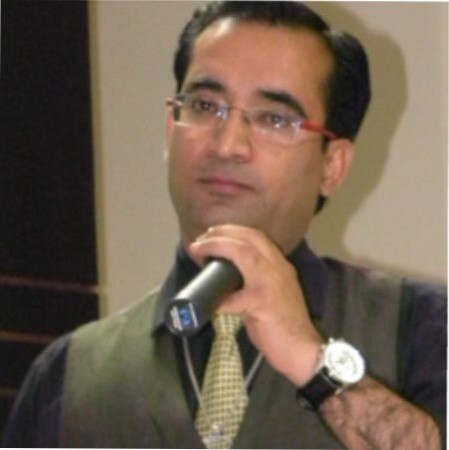 Naveen Khanna is the CEO of eBizneeds, a company renowned for its bespoke web and mobile app development. By delivering high-end modern solutions all over the globe, Naveen takes pleasure in sharing his rich experiences and views on emerging technological trends. He has worked in many domains, from education, entertainment, banking, manufacturing, healthcare, and real estate, sharing rich experience in delivering innovative solutions.