Last updated on December 29th, 2021 at 09:28 am
In Today's fast-moving and growing world, every company requires a certain form of Logistics support which has now become an essential part of maintaining their relations with the consumer.
This is where Logistics Companies come into the picture. They are the chain joining the producers to the consumers. Companies tend to spend a little amount on logistics which accounts for nearly 10-13% of their total expenditure. With increasing demands and growing competition as well as a large number of orders, fast logistic support is required. For doing so everything needs to be digitalized because the manual process takes a lot of time and is not efficient for such a big work where every day a lot of shipments are transacted.
Why we Need Logistics Mobile App
The major problem faced by Logistics Companies is their efficiency which is heavily compromised like:
Some transport running on capacity less than they are ought to
Logistic Vehicle broke down and resulted delay in delivery
Driving deadhead miles
Communication Gap between Warehouse, Transport Vehicle, End Delivery Point
Confusion in Direction/ Reaching wrong location
To overcome all this we need a Logistics App developed for widely used Android as well as iPhones.
Advantages of Logistics Mobile App
The first and foremost edge of having an app is that paperwork is reduced at all ends. Shipment pickup to delivery is digitally managed and updated in real-time. It also reduces paper costs and is a big leap to Save Trees Go Green.
Full Capacity Utilization
Logistic Vehicles can be loaded to their full capacity and their efficient utilization can be done at every step of transportation. Dead Miles can also be kept in check which burns a major hole in the pocket of logistics. Also, the need and place of the new warehouse can be predicted by this and can come up with efficient routes joining most of them for same destination or mid destinations.
Delivery delays due to vehicle failure or in case of mishappenings can be reduced. As an immediate help can be dispatched as well as the replacement for the container reducing delay time. Rest time and stoppage of vehicles can also be monitored and can be kept under check for wastage of time. Loading and Unloading time is also reduced as every shipment will be scanned fast and details uploaded to the warehouse and driver app. No more manual checking is required.
Mapping of delivery locations via map will provide an efficient route model and prediction of more accurate delivery times which will help you in quoting more accurate estimated time of delivery. GPS trackers in vehicles can keep in check that the consignment is going in the right direction as well as their current positions. This will decrease the transport cost as more fuel can be saved.
Logistics Mobile App Development Plan
Before developing a logistics app, we have to break it down into the parts for whom it is to be designed. The app can be developed in two ways: Either complex coding in which every department of logistics is combined into a single app and a separate interface is provided for each OR simple coding with a separate app for each department pertaining to that department. Every department has a different function and the app developed should fulfill the requirements of that particular field. What could be the requirement of each part we can discuss by breaking them into 3 segments:
In a typical warehouse, there are loads of shipments incoming and outgoing which have to be tracked for their timely delivery. With a monitoring app, all the shipments stored in the warehouse and their location can be easily tracked. The app must contain a bar code scanner for tracking incoming shipments and their details and their arrangement for the next destination and also the outgoing shipment which has left the warehouse on which vehicle, its current status, position, and estimated time of delivery of shipment and arrival of return/rejected or next consignment status. The app should have a message center where all departments of logistics can be contacted and ease of management can be done.
The transport vehicles play the main role in delivering shipments at right time. This is also the part where more than 50% of Logistics resources are used. Hence, it's very important to keep track of their movement and whether they are running at their full capacity, their location, and optimum speed. GPS tracking system is a must in this app integrated into the vehicle which allows one to keep track of the vehicle.
Shipment tracking becomes easier with every vehicle registered with its number and specific route for which it is to be used and the capacity of each vehicle as well as the current load it's carrying. They should have details of the shipments loaded in the vehicle like origin-destination, its weight, and size, category, perishable/ non-perishable, etc. After every loading, a bill must be uploaded to the app providing the total cost of the items being transported. The app should have a message center where drivers could contact warehouses or delivery points in case of unforeseen events.
This is the last phase of the logistics delivery system which reaches the consumer for product delivery. Their app must have the location of the area parcel to be delivered and a real-time system showing delivery of the shipment and in case of return shipment or rejection, the same update can be made. The app must have a digital bill copy of every delivery they are making. They must have a message center where any dispute or query arising can be resolved.
More features could be added as per your personal requirements for the company or could be truncated. What I have provided is a general idea of what basic requirements one can have if you have no idea what you need. Before moving towards app development one must do some research if you are first in this field or other logistics companies are already using the app. If you are new then don't worry others will follow but if you are not the first then study them, what problems they faced, flaws in-app so that you are well prepared to make a perfect app for your business.
APP Development
After deciding the requirements and what would you need in your app the next is to decide the budget i.e. what would be the cost of logistics app development. For this, you have to find a developer company having good technical experience as well as good after support. After filtering out the companies you can contact their sales representative and have a quotation ready for the app according to your features. After finalizing the company which you suit the best you can have a discussion with their technical team or their head what are your requirements and what other ideas they have in mind which can be added or can test an app they have already developed for some other company and can be customized to your use or can add certain features of that your app and developed. Depending on your company gadgets the Logistics Android App Development or Logistics iPhone App Development can be done i.e. either on Android or IOS.
As android is open source the development of app it is easy and anybody can open an Android App Development Company and can make apps for the end-user. Logistics Android App Development requires certain functionality of smartphone-like Cameras, GPS, Call functionality. The app can be made compatible to run on different android versions as per the requirement of the company.
IOS is the property of Apple Inc. and to open an IOS App Development Company one has to take various permissions from apple and sign business agreements with them. The app developed can make use of all functionality of Apple phones as it will be in consent from Apple Inc.
Final Phase Development and Testing
Before giving the final touch to the app the developer will provide you a test phase of your app where you can check the features are as per your requirements and any glitches that may have occurred. After your approval, the final app would be developed with its UI and finishing and will be provided to you. Now you can start training your staff to start using the app and shift to hassle-free logistics.
We can summarise that Logistics App Development can provide you efficient business results. The one-time cost incurred for developing the app can be seen as a long-term investment done saving your paper and paper cost plus the manual labor. The app will help you in organizing and handling your business more efficiently providing you real-time updates. You can keep in check your expenses on fuel and other inventory viz life of vehicles etc. On-time delivery shipments will increase your credibility as a Logistics Company. This reliability will bring more business to you.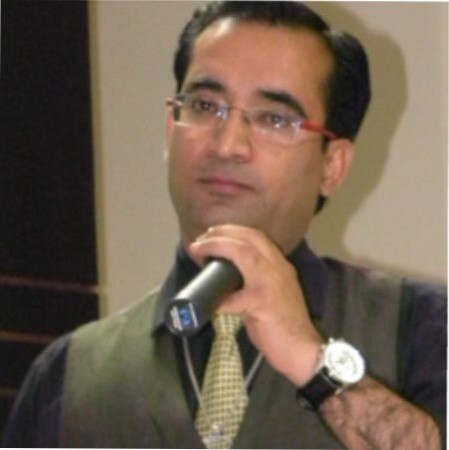 Naveen Khanna is the CEO of eBizneeds, a company renowned for its bespoke web and mobile app development. By delivering high-end modern solutions all over the globe, Naveen takes pleasure in sharing his rich experiences and views on emerging technological trends. He has worked in many domains, from education, entertainment, banking, manufacturing, healthcare, and real estate, sharing rich experience in delivering innovative solutions.