In the fast-paced online business environment, choosing the right eCommerce platform is significant for small businesses. Due to the different available options, assessing which platform will best fit to the specific business requirements can be complex.
This blog post will explore the 11 best eCommerce platforms for small businesses in 2023. You may select these platforms based on their features, pros and cons, integrated sales channels, and pricing. Whether you seek scalability, customization options, seamless integration with another system, or a user-friendly interface, this blog will guide you to make an informed business decision.
Let's dive into it and discover the best eCommerce platforms that may empower small businesses to thrive in the competitive online environment.
1. Shopify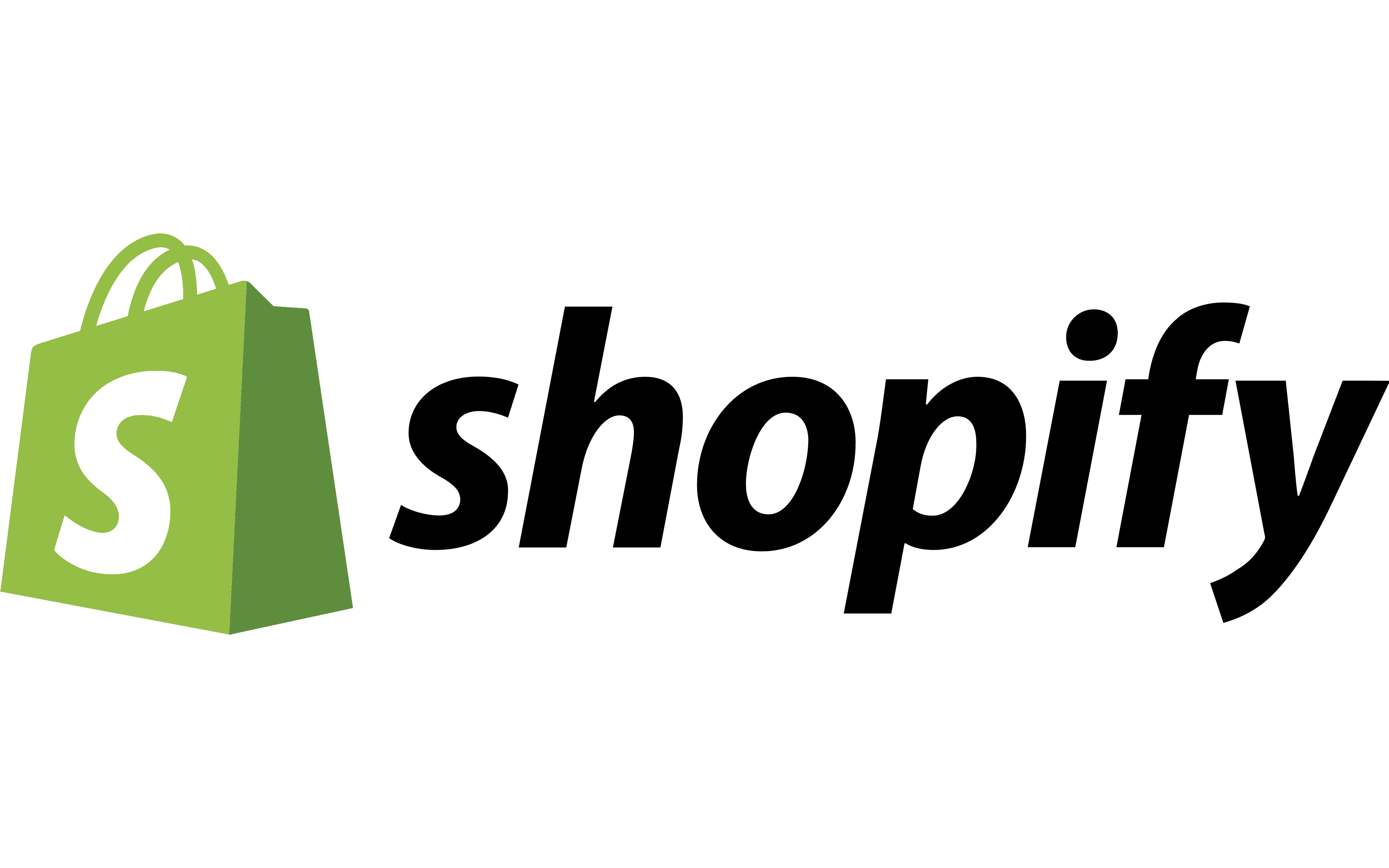 For small and medium-sized enterprises, Shopify is the finest cloud-based multichannel eCommerce platform in 2023. The software allows retailers to create, organize, and run their businesses on the web, mobile devices, social media, physical stores, and pop-up shops, among other sales channels.
Additionally, the platform offers merchants a unified picture of their company and a powerful back office. Scalability and dependability were prioritized in creating the Shopify platform, which makes enterprise-level technology available to companies of all sizes.
Features
Shopify provides user-friendly interfaces, customizable themes and a broader category of apps and plugins for improving functionality. It aims to provide multiple payment gateways, offers inventory management tools and has better SEO capabilities.
Pros
It includes robust security, easy setup and management, a more comprehensive app store, mobile-friendly, 24*7 customer support, and support for multichannel selling.
Cons
It requires additional costs for using some payment gateways, transaction fees for third-party payment providers, and limited customization choices for advanced users.
Integrated sales channels
Shopify integrates with different sales channels such as Instagram, Facebook, Amazon, Pinterest, and eBay.
Price
Shopify provides multiple pricing plans, starting at $29/month for Basic features to $299/month for advanced features, with added transaction fees for using the external payment gateways.
2. Weebly

It features close interfaces with other Square-owned systems for small businesses, including inventory management and an integrated, safe online shopping cart.
This online store offers a variety of features, including customized product searches, optimized mobile checkout, order processing, administration and customization delivery options. Although it has simple functionality, it is easy for companies to use.
Features
It provides an intuitive drag-and-drop website builder, built-in SEO features, and responsive templates. It facilitates inventory management, supports digital products, and has integrated marketing techniques.
Pros
Affordable pricing plans, easy to use, integrated newsletter feature, responsive themes, and facilitates basic eCommerce functionality.
Cons
It lacks advanced eCommerce features, limited customization options, and fewer third-party integrations than other platforms.
Integrated sales channels
Weebly integrates with Instagram, Google Shopping, and Facebook.
Price
It offers pricing plans that range from $6/month (Connect) to $26/month (Business) for eCommerce features.
3. WooCommerce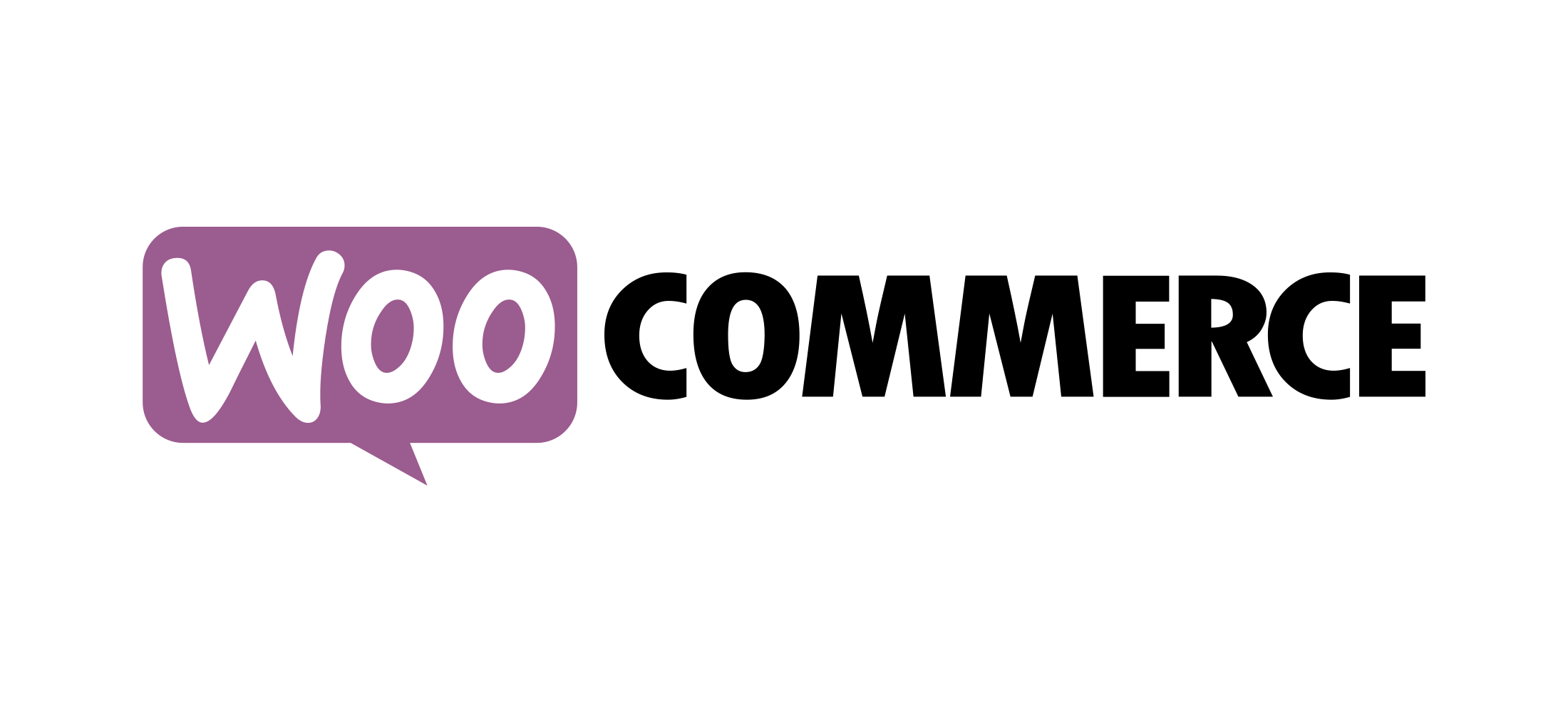 It is one of the best eCommerce Platforms in 2023. You may get this WordPress eCommerce plugin for free. Its many functions are flawlessly incorporated into your WordPress website hosted on your server.
Our free eCommerce plugins will allow you to add extensive shopping features to your WordPress website. WooCommerce allows you to sell anything, accounting for more than 24% of all online stores.
Features
It is a WordPress plugin that increases the eCommerce functionality to the WordPress websites. It facilitates different themes and wider customization choices and supports different payment gateways.
Pros
It is highly customizable, seamlessly integrates with WordPress, and has a larger user community, a broader plugin ecosystem and better SEO capabilities.
Cons
It needs technical understanding for setup and management, possible compatibility concerns with themes and plugins, and restricted customer support.
Integrated sales channels
WooCommerce can integrate into the different sales channels using plugins such as Google shopping ads and WooCommerce.
Price
It is free of cost. However, there are costs related to domain registration, hosting, and premium themes or plugins.
4. Ecwid

Adding online storefronts to any webpage, website, or social media presence is easy with Ecwid by Lightspeed. In 175 countries, the majority of retailers utilize it.
With the help of your website, Facebook, Instagram, and Amazon, you can contact your consumers wherever they are in person. It comes with everything you need. You may utilize point-of-sale connectivity, email marketing integration, and a specialized mobile application to manage your merchandising, marketing, and sales from anywhere.
Features
Its features include multichannel selling, mobile responsiveness, customizable design, product management, and payment processing. Other features are SEO optimization, shipping and tax calculations, analytics, and reporting.
Pros
There are different pros, such as easy setup, integration options, scalability, multi-language support, and responsive customer support.
Cons
Some cons are limited customization, transaction fees, and advanced features requiring higher-tier plans.
Integrated sales channel
It includes social media platforms, websites, marketplaces (Amazon and eBay), and point-of-sale (POS) systems.
Pricing
It provides different pricing plans for catering to business requirements. The Basic Plan is free and allows you to sell up to 10 products. Transaction plans are charged on this Plan.
At $14.08 monthly, the venture plan supports up to 100 products and offers access to added features such as discount coupons and abandoned cart recovery.
Transaction fees are ignored in this Plan. Business plan costs $29.08 per month, and unlimited Plan costs $ 82.50 per month. This Plan considers all the business plan features and priority onboarding and technical support.
5. Oracle Commerce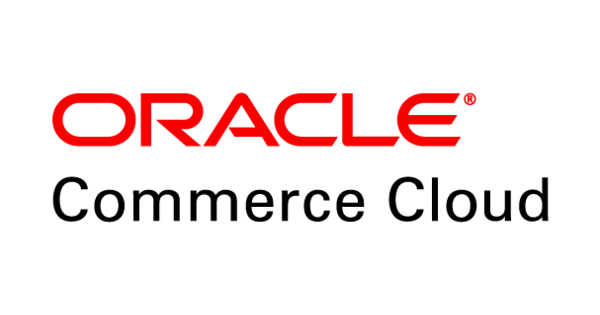 The most incredible eCommerce platform drives the world's most prestigious businesses and offers a personalized, unified, cross-channel consumer experience.
It makes providing a tailored consumer purchasing experience more effortless across all client touch-points by facilitating the whole commerce platform. Web, mobile, social media, physical shops, contact centers, and other platforms are all included.
Features
It is a robust enterprise-level eCommerce platform with advanced features such as AI-driven recommendations, customization, and omni-channel competencies. It provides integration and scalability with other Oracle products.
Pros
It considers advanced customization and targeting, solid features and scalability, inclusive analytics, and robust customer support.
Cons
Complex setup and maintenance, costly for small businesses, needs technical expertise and may have a steep learning curve.
Integrated sales channels
Oracle commerce supports integration with different sales channels and marketplaces.
Price
Pricing for Oracle is personalized and relies on business needs and expectations.
6. Wix

It is one of the Best eCommerce Platforms in 2023 that helps build and scale the business online confidently. Using lightning-fast-web performance, enterprise-grade security, and consistent infrastructure, you can rest assured that your site will always be up and running.
But using Wix, you can get much more than a website builder, from online scheduling to payments, deep branding, and eCommerce solutions.
You can create an eCommerce platform in any direction as expected. In the context of managing an online business, it has never been highly intuitive. You can stay on everything from anywhere with advanced analytics, SEO and marketing tools, and mobile applications. Several users have joined Wix to help them to accomplish their online goals.
Features
It is a website builder that provides eCommerce functionality. It facilitates customizable templates, drag and drop design and assists different payment options.
Pros
Visually appealing templates, easy to use, integrated marketing tools, good SEO features, and provides a free plan.
Cons
Limited scalability and less advanced eCommerce features contrasted to dedicated platforms and transaction fees for using the external payment gateway.
Integrated sales channels
It Integrates with Instagram, Facebook, and Google Shopping.
Price
It provides different pricing plans such as light feature costs $16 per month, Core features cost $27 per month, $32/per month for the business plan, and $159 cost per month for the business elite plan.
7. Squarespace

Its user-friendly design makes it one of the best eCommerce platforms for small enterprises. Squarespace offers dependable features, drag-and-drop tools, and templates that you may use to build up your online business.
It was not necessarily an e-commerce platform when first introduced as a website builder. However, it now offers more functionality to support online retailers. Although service providers rather than retailers primarily use Squarespace, product-based companies may use it.
Features
Email marketing, scheduling and calendar integration, social media integration, and integrated maps to help people locate your location are all included. It offers subscription-based companies recurring billing.
Pros
User-friendly interface, stylish templates, integrated marketing tools, offers a seamless website building experience, and good blogging features.
Cons
Lack of advanced eCommerce features, limited third-party integration, and transaction fees for external payment gateways.
Integrated Sales channels
It integrates with social media platforms like Facebook, Pinterest, and Instagram.
Price
eCommerce development costs are contingent on several elements, one of which is price. A Personal Plan costs $16 per month; a Professional Plan costs $23 per month; a Basic Commerce Plan costs $27 per month; advanced commerce features cost $49.
8. BigCommerce

It is an open-source SaaS e-commerce platform that helps startups and small companies create, expand, and develop online shops. It helps you save operating expenses and provide content-rich headless commerce experiences.
This gives access to additional funding or technical resources needed to create and customize the BigCommerce-powered web shops. Contact us  to learn how to utilize this platform efficiently. You can also learn more about custom eCommerce website development using this post.
It offers multichannel selling on social media and other third-party marketplaces, international commerce, and SEO tools. Additionally, it works with PayPal to provide purchase now, pay later payment alternatives.
Features
Manage product and inventory, check analytics, update orders, and do customer searches. Additionally, several functions are exclusive to Android.
Pros
It considers multichannel selling, unlimited staff accounts, no transaction fees, a customized shopping experience, and headless customer support.
Cons
The advanced level is not apt for beginners, and an annual sales limit exists.
Integrated Sales channels
It integrated different sales channels such as websites, marketplaces, social media, and point of sale (POS).
Price
A fifteen-day free trial is offered. The monthly expenses for the Standard Plan are $29.95, the Plus Plan is $79.95, and the Pro Plan is $299.95.
9. PrestaShop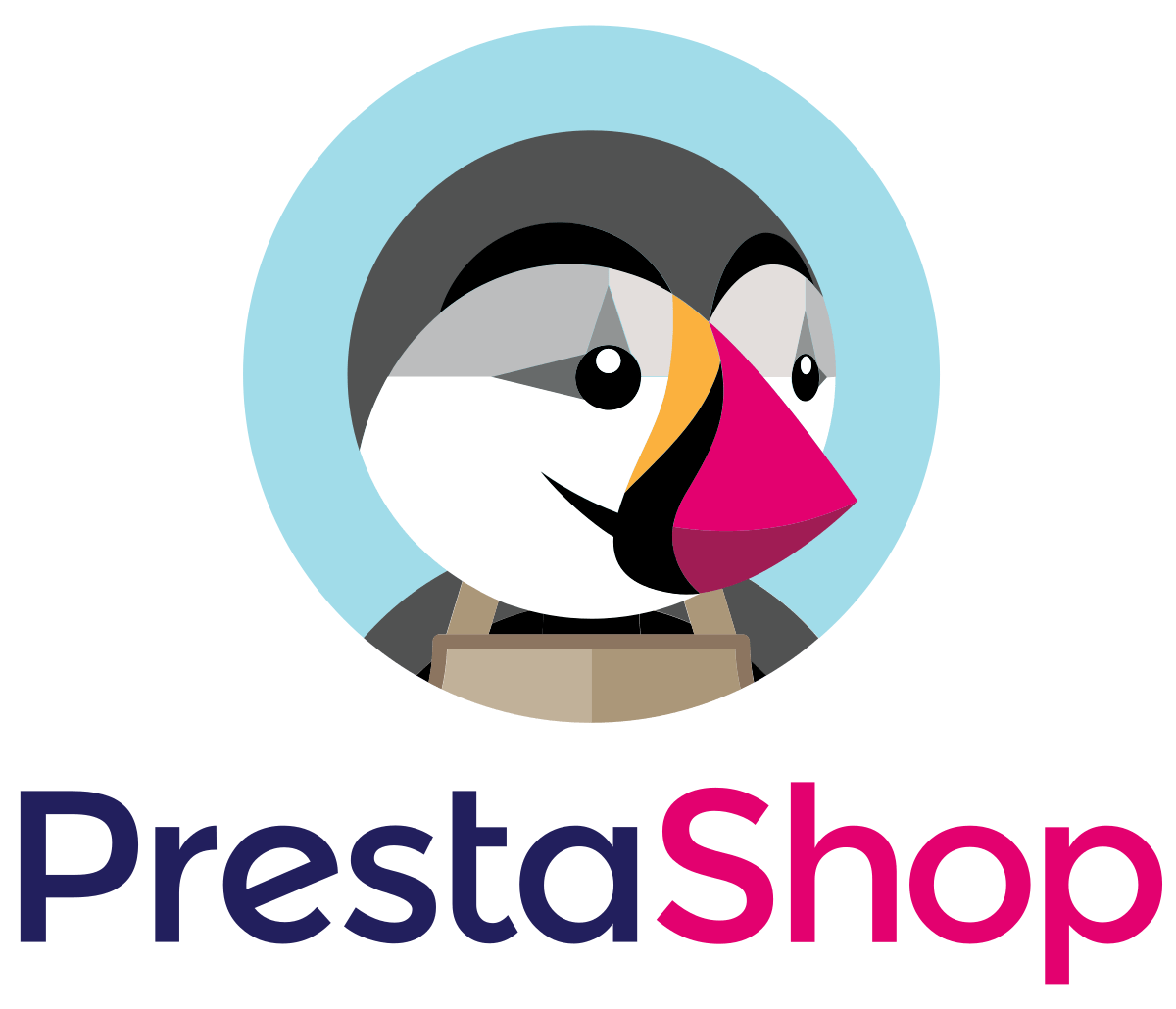 This eCommerce platform is available as open-source software, simplifying creating and establishing your online businesses. It has all your capabilities to expand your eCommerce company, from sophisticated themes to powerful analytics.
Numerous payment processors, a configurable checkout procedure, and a product management system are just a few of the capabilities available on these platforms. It offers a set of modules dubbed PrestaShop Essentials to improve sales and conversions. These modules include analytics, Pay Later, PrestaShop checkout, and Social and Marketing.
One unique feature of this e-commerce platform is PrestaShop Expert. It links merchants with dependable partners that can assist them with specific business tasks like content management and design.
You can consult with an eCommerce website development company to choose the best e-commerce platform.
Features
It selects a theme from multiple professional-looking themes. Moreover, it customizes the online store with a website editor. Your items, orders, and client interactions are all managed by this eCommerce platform in one location.
To maximize eCommerce sales, it divides up the client base, verifies sales information, and keeps tabs on the best-selling items.
Pros
It takes multilingual eCommerce website possibilities into account. Additionally, this site takes online payments in a variety of currencies.
Cons
PrestaShop has a very complex backend structure. Thus, you must engage a developer to set up your eCommerce shop. Moreover, add-ons may be expensive.
Integrated Sales channels
It integrated different sales channels like websites, marketplaces, and social media.
Price
The core functionality is free, but you must pay for add-ons to add eCommerce features to your site. Its hosting prices range from €250-650/month.
10. Volusion

It is an essential online shop builder for companies in many sectors. With this easy-to-use eCommerce platform, you may expand your restaurant or retail shop into an online venture.
With its sophisticated inventory tracker, customers may create low-stock alerts and monitor the store's inventory levels. With the help of its analytical tools, you may generate comprehensive reports that will help you better manage and grow your company.
With its mobile app, you may conduct your eCommerce company while on the road. Using mobile phones, sellers can quickly adjust the pricing, take images of their products, and see the inventory.
Features
It offers mobile-responsive and SEO-friendly free themes. Significant drag-and-drop functionality and easily navigable inventory management capabilities are included. To assist you in safely accepting online payments, it has a variety of payment gateway connections, including PayPal, Stripe, and many more.
Pros
Additional transaction fees are not required. With every package, it takes limitless bandwidth into account. This platform is thought of as having an integrated CRM.
Cons
It includes unlimited products that are allowed only with business and prime plans.
Integrated Sales channels
It integrated different sales channels like websites, POS, marketplaces, and social media.
Price
It has 14 days of free trials. A personal Plan costs $35/month, and a $79/Month cost is required for a professional Plan. The Business plan requires $299/month, and for the prime Plan, you need to request a customized quote from their sales team.
11. Square Online

Since its introduction, it has considered various company management solutions in addition to its point-of-sale (POS) systems for shops. Square Online works with mobile wallets and is connected with Square Goods and Afterpay.
Using a free eCommerce website, this platform is utilized to sell both physical and digital goods online. All Square point-of-sale systems may be integrated with this user-friendly eCommerce software solution to manage inventory efficiently and effectively.
Upon creating an online shop with Square, you may choose from various layouts for small enterprises, including restaurants and retail stores.
Features
Use its user-friendly online shop developer to create your eCommerce website (no coding needed). Your Instagram feed may be turned into a website. Make gift and discount cards to entice customers to buy more goods. You may take online payments with the help of payment processors like PayPal, Apple Pay, Google Pay, and others.
Pros
Several advantages of Square Online include its interaction with Google, Instagram, and Facebook and its integrated SEO tools. All priced plans come with a year's worth of free domains.
Cons
In addition to monthly costs, it charges fees for processing payments. Only high-value plans include the abandoned cart recovery capability, and there are limited customization choices.
Integrated Sales channels
It integrated different sales channels such as websites, in-person sales, and social media.
Price
Its free Plan includes. Professional Plan starts at $12/month. The performance plan starts at $26/month. The premium Plan starts at $72/month. All plans include the processing fee of 2.9% + 30¢ per transaction.

Conclusion
Choosing the right e-commerce platform can significantly affect small business success in the dynamic world of online commerce. The above blog explored the 11 best eCommerce platforms for small businesses in 2023.
Each platform has unique features, pros and cons, integrated sales channels, and pricing structure. It enables you to choose the best platform according to your business needs.
By cautiously considering all features, small businesses can make an informed decision that aligns with their goals and budgets. Investing in the right eCommerce platform can offer small businesses the tools and capabilities to thrive in ever-evolving online marketplaces in 2023 and beyond.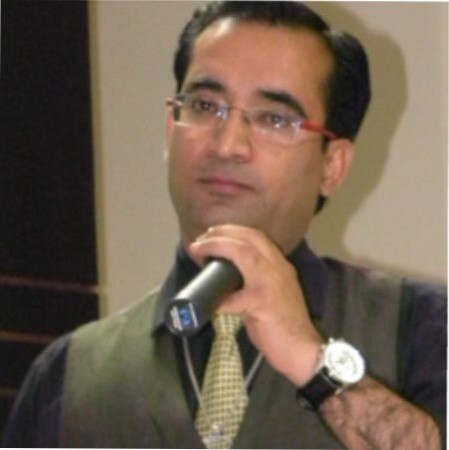 Naveen Khanna is the CEO of eBizneeds, a company renowned for its bespoke web and mobile app development. By delivering high-end modern solutions all over the globe, Naveen takes pleasure in sharing his rich experiences and views on emerging technological trends. He has worked in many domains, from education, entertainment, banking, manufacturing, healthcare, and real estate, sharing rich experience in delivering innovative solutions.