Last updated on April 20th, 2022 at 10:08 am
Mobile app development appeared as a potential medium for connecting with the customers in a great way and taking the business to a further level. Especially if you are looking for app development for a startup, you are on the right trail. This blog will help you as an ultimate guide for mobile application development that you can consider moving forward in 2022 with your business.
A cutting-edge, robust and scalable mobile app can promise you benefits that you have never experienced before in this competitive world.
The top brands you have seen progressing have not established their names overnight, such as Amazon, Netflix, Walmart and otters. Their consistent efforts and marching with the latest trend, such as a fantastic mobile app creating wonders.
The mobile app works as a great tool to retain customers and provides a smooth way to onboard new customers. Most apps are being developed for iOS and Android.
The reason is their popularity among smartphone users worldwide. These applications allow users to use from any respective location as from their home, office or while travelling.
On the other hand, android app development services are also progressing via providing innovative solutions to enterprises, businesses, and startups.
Due to this latest trend of the decade, almost all businesses migrated on the app platforms such as native and cross-platform.
With the help of mobile applications, businesses are catering to their customer's needs in a delicate way. Before we deep dive into the blog, here are some eye-opener statistics to help you understand the points as a startup owner.
● By 2025, the mobile app revenue is projected to reach more than $613 billion, and the number of mobile users will be 7.49 billion worldwide.
● Mobile gaming and video apps are continuing in the trend from 2020.
● Virtual classroom apps are the new normal due to the Covid-19 conditions.
● In 2021 the total app download was 203 billion.
● The Google play store contains 2.87 million apps, and the Apple app store has 1.96 million apps.
● On average, a smartphone owner uses 10 apps daily and 30 apps every month.
These statistics directly indicate that many opportunities are waiting to grab; you only need to implement the right strategy regarding app development for the startup you own. An experienced mobile app development company can help you to do it better. As a startup, instead of hiring an in-house team, it will be a wise decision to hire experienced dedicated developers.

Why Do You Need App Development For a Startup?
For progress in the business, you can also ask a question yourself – Why do I need mobile app development for my business?
It will help you decide about the goals you can achieve from a fantastic mobile app. Based on the real-time facts, the app development for startups worked as a boon. Multiple startups have progressed in terms of boosted growth sales and used an app as an excellent brand promotion tool.
Here are some key reasons that depict why you need startup app development-
● Greater exposure to potential customers
● Improved service quality
● Maintaining high business standards
● Handling business operations with ease
● Best customer handling
● Stand out of the crowd
● Easy tracking of customers activity
● Boost credibility of the brand
● Manage business finances easily
& many more that you have never thought.
Having a business mobile application is such a worthy investment.
Types of Mobile Apps That You Can Focus For Your Startup
As you are reading this blog, there is no need to say that Android and iOS are the only platforms you need to focus on; they hold 73%(Android) and 27% global market share. Although for your information, you must note that there are three key mobile app types that you can choose as per your need. So, these are-
Native App Development
As their name implies, a mobile app is designated and developed for a single platform called a native app. For example, suppose you are focusing on the iOS platform users, then the iPhone app development services provider will be the best for the iPhone app for your startup.
The same example you can co-relate with the Android apps. Its advantages are that the app will utilize the platform-oriented device for execution fast. On the other hand, the disadvantage is that if you want to focus on more than one platform customer, it will be costly to develop separate apps for each platform.
Cross-platform App Development
It is the best method to develop the app for targeting multiple platforms users in a cost-effective way. Cross-platform app development stands for developing the app using a single code base and making it executable on any platform.
The React Native app development is a direct example of it. You will be surprised to know that it is one of the most favored options for a startup where it is tough to manage the funds. It makes it easy to reach more audiences.
The best point about these apps is that they function like native but work on every platform that gives the enterprises or startups freedom to expand their respective business.
It supports the strong concept of code re-usability and cost-effectiveness. On the other hand, the challenge is integration and a complex development process.
Progressive Web App Development
The PWA is also a promising concept that you can think about app development for a startup. It stands for the websites acting like a native app that can be accessed via browser from any smartphone device. It makes it most favorable for the users that they do not need to download as they can directly use it from the browser.
Many businesses are using these apps around the globe, and they are really leveraging them. Its advantages are offline access, no installation required, platform & device independent, remains secure, and can be developed fast.
Its limitations are that they do not use device cameras and other features such as calendar, contacts and others. Additionally, they also consume more battery power.
Now you are aware of the types of mobile apps that you can focus on for app development to handle your startup business. You can choose any of the options mentioned above as per your concurrent requirements.
The next section of this blog represents the essential features that would be better to include in your app.

Basic Features You Should Consider For Startup App Development
Features decide the fate of the app. Startup app development is very crucial for new businesses. Instead of making the app feature-laden first, you think about the basic features and then decide on the advanced features.
The basic features will provide a firm base for your app. So, check out these key basic features that you consider regarding app development for startups.
Social Media networking
More than 95% of apps use social media integration, and mobile app development companies also consider it one of the top-notch factors while developing enterprise mobility solutions. It works as a great communication tool to interact with the customers if they are geographically scattered.
On the other hand, it will also help you do social media marketing for your brand easily. You can directly perform social sharing about the products and services.
Searching Functionality
More than 90% of users admitted that they need an empowered search functionality in an app. Instead of searching here and there, it will be such a wonderful experience to find the services or products via a fast functioning search bar. You will find this functionality in top-notch apps that makes it more useful for the users.
Geo-location
Most of the on-demand apps use this functionality for operational purposes. It allows businesses to navigate the customer's location for delivery of ordered stuff.
It can be online food delivery or eCommerce delivery. If your business requires on-time deliveries, then it must be worked in real-time. Most experts involved in app development for startups consider it one of the essential features.
Responsive Design
A mobile app can't be restricted to using a specific design. So, its design must be responsive and can work similarly on various devices and resolutions. Each device comes with its own resolution, so it would be best that the mobile app users get the best experience of your app without any distortion.
Multiple Payment Options
There is no need to carry a money wallet for shopping or purchasing stuff. Via mobile wallets or online methods, payment can be done anytime and anywhere.
Multiple payment options will give 360-degree freedom to the users regarding payment for subscribing to the services or ordering their favorite item from your app. You can also include in your mobile app for the startup to facilitate the users in more significant terms.
Touch-Based Apps
Nobody uses the app for typing and typing till the fingers get pain. Most high-quality apps come with less typing-more touch where a user can get the desired option via touch only.
The users use mobile apps for easy use instead of websites. So, while developing the app, you can ask a mobile app development company to develop your startup app in fashion, so the user must find it easy to use with touch functionality.
Security
Making the app secure is also a big concern because there are multiple cyber threats, and hackers can steal sensitive information. If your app is secure, it will increase the trust factor between you and users.
The Common Mistakes Happened While Developing The Mobile App
It is okay that you need an app for your business. But you must be aware of the common mistakes that businesses make due to the unavailability of appropriate guidance. You are at the starting phase, so you can avoid it. Let's check out what are these-
● Concept- instead of going with the standard concept, first, you need to identify the uniqueness of your business and develop the app accordingly.
● Planning- app development can't ensure success. For it, you need to implement things with a proper plan.
● Budget- most of the startups fail due to improper budget management. App development requires cost, so you need to manage it.
● Marketing- Things will not end after launching the app; you need to make promotion and branding.
● Features- multiple apps have basic features, but it would be best to include some advanced features to stay out of the crowd.
Key Steps to Hire Mobile App Development Company
For developing the app for your startup, you need to hire a mobile app development company or an experienced mobile app development services provider. So, you can follow some crucial steps to do it adequately.
● Check what they have done: Before initiating communication with mobile app developers or a company, go through their portfolio of what kind of products they have developed so far.
● Team Expertise: It would be much better to inquire about the team's expertise to find out whether they can develop your app or not based on the niche that you are thinking about.
● Feedback & Ratings: It is the advantage of technology that you can check about the ratings and feedback given by their existing clients of the app development company you will hire.
● Tech Stack: The quality of app development also depends on the tech stack used. So, before starting with the development company, ensure they use the latest technology.
● Quality Assurance: Testing and quality assurance are crucial as other components of mobile app development, so you must inquire what they have with themselves regarding it.
● App Development Cost: App development cost is also one of the biggest bottlenecks for a startup, so be clear at the time of deal for development what cost they will charge and the payment terms and conditions.
Read the blog: How to Build an Educational App for Android and iOS in 2022?
The Final Thoughts
The points mentioned in this blog will give you great insight. In a nutshell, as a startup business owner, you need to move forward with the latest trends in which app development is the most promising one.
It will facilitate you to take your business to the level next. The startups and the established brands are also catering to their customer's needs via a mobile app.
Almost all businesses have a mobile app for providing services to the customers, brand promotion and targeting the potential audience.
You can use this blog as a guide as a reference to app development for startups. So, set your target, identify the target audience, develop & launch your app and enjoy the benefits.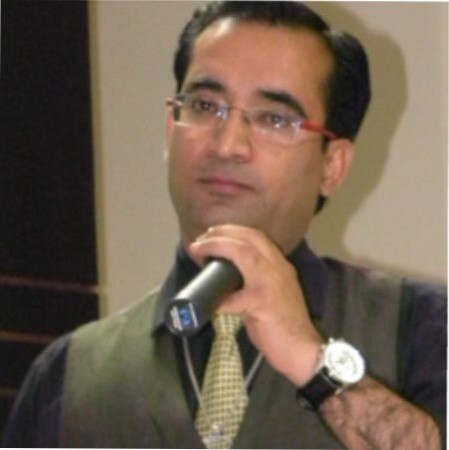 Naveen Khanna is the CEO of Ebizneeds, a company renowned for its bespoke mobile app development and web development in eCommerce app development and AI App development. Delivering high-end modern solutions all over the globe, Naveen takes pleasure in sharing his experiences and views on the latest technological trends.