The demand for user-friendly, functional health insurance applications has increased as the world increasingly relies on digital solutions. This blog is meant to help you navigate the health insurance app development sector by explaining the steps, features, and factors.
We'll discuss every step of the healthcare insurance app development process, from developing ideas and concepts to planning, designing, and building the app. Find out what features are necessary for a health insurance app to be valuable and easy to use in today's changing healthcare environment.
By looking at real-life cases of successful health insurance app development, you can learn how companies in the field are changing the user experience.
Come with us as we explore the health insurance app development world, where new ideas meet healthcare and user-centered solutions. It also paves the way for a future where handling health insurance is easier, faster, and more linked.
This blog will help you navigate the exciting world of healthcare app development, whether you're a seasoned developer, a professional in the field, or an ambitious business owner with a plan.

What is the Health Insurance App?
An app for health insurance is a software application that makes managing health insurance more accessible and better for the person using it. It lets people quickly control and access their health insurance plans on their phones or other devices.
Users can quickly see information about their policies, keep track of the progress of their claims, and get real-time reports on their benefits.
Many of these apps come with digital ID cards that let users access their insurance information from anywhere at any time. They may also offer tools for finding doctors in the insurance network, figuring out how much treatment will cost, and electronically filing claims.
Some apps have wellness features that offer health tips, keep track of exercise routines, or offer savings on health-related services.
An app for health insurance is meant to make handling health insurance easier since it can be hard to understand and requires a lot of paperwork. These apps use technology to give users more control over their healthcare funds and make it easier for everyone to access essential services and information.
Market Overview for Health Insurance Apps
The global market for health insurance apps is experiencing rapid growth, driven by several factors, including:
Increasing smartphone penetration and mobile internet usage: The widespread availability of smartphones and affordable mobile internet plans has made it easier for people to access health insurance information and services on their mobile devices.
Rising healthcare costs: The rising cost of healthcare is prompting consumers to seek out more affordable and convenient ways to manage their health insurance. Health insurance apps can provide consumers with easy access to their policy information, claims history, and benefits, which can help them make more informed decisions about their healthcare.
Growing demand for self-service healthcare management: Consumers are increasingly taking a more active role in managing their own health. Health insurance apps can empower consumers to track their health information, schedule appointments, and communicate with their providers, all from the convenience of their mobile devices.
Advancements in mobile technology: The continued development of mobile technology is enabling health insurance apps to offer more sophisticated features and functionality. For example, some apps now use artificial intelligence and machine learning to provide personalized health recommendations and insights.
As a result of these factors, the global market for health insurance apps is expected to reach a value of USD 861.40 billion by 2030, growing at a compound annual growth rate (CAGR) of 40.2% from 2023 to 2030.

Why is Health Insurance App Development in High Demand?
Health insurance app development is in high demand because the industry is moving toward digital solutions, users want better experiences, claims need to be processed quickly, real-time contact is becoming more critical, and preventive healthcare is becoming more important.
These things make it possible for many people to use and want health insurance apps in today's changing healthcare system.
User Convenience and Engagement
Health insurance apps make things easier for users in ways that can't be beat. Users can handle their healthcare information anytime, from managing policies to handling claims. The engaging and easy-to-use platforms make people more interested, which leads to a more involved and knowledgeable healthcare customer base.
The Digital Transformation of Healthcare
The healthcare business is going through a significant digital transformation, and the growth of health insurance apps is at the forefront of this change. Mobile apps make it easy for users, insurance, and healthcare workers to talk to each other, which makes things more efficient and available to more people.
Focus on Preventive Healthcare
Many health insurance apps have features like fitness programs, early diagnosis tools, and health risk exams to help people stay healthy. This fits with the growing focus on strategic health management, which makes these apps useful for people who want to keep and improve their health.
Communication and Information in Real-Time
In real-time, health insurance apps let you see policy information, claim status, and essential changes. Being able to talk to insurance companies or healthcare providers directly through the app makes things more open and accessible, which makes the whole user experience better.
Quick and Easy Claims Processing
Health insurance apps make the process of filing claims automatic. It used to take a lot of time and paper. This not only cuts down on the amount of work insurance companies have to do, but it also speeds up the process for users, which makes them happier.
What are the Benefits of Health Insurance App Development?
The health insurance app development has many advantages, from improving the user experience to making operations more efficient for insurance companies.
Ultimately, these advantages lead to a more streamlined and customer-focused healthcare system.
Streamlined Communication
These apps make it easier for insurance and customers to talk to each other. Users can get updates, tips, and messages immediately, making the relationship between the covered and the insurance company more quick and open.
Accessibility and Convenience
Health insurance apps make it easy for users to manage their plans and health details from anywhere at any time. This makes it easy for people to get important information about their care, which helps them to make better decisions about their health.
Multiple Places to Store Data
Health insurance apps aid in storing and making all vital health data easily accessible from one place. This single point of datakeeping keeps information from breaking up and gives users a complete picture of their health insurance information in one place.
Real-Time Information
In the healthcare field, getting real-time information is very important. Health insurance apps let users immediately check policy details, claim processes, and reimbursement information. This immediateness allows people to make quick choices about their healthcare needs.
Advanced Navigation System
Health insurance apps usually have advanced navigation systems and designs that are easy for anyone to use. This makes the app better overall by making it easier for people to find the information they need, find healthcare providers in the network, and move between the app's different features.
Less Paperwork
One of the biggest perks is that there is less paperwork to do. Users can electronically file and keep track of insurance claims, so they don't have to deal with bulky papers. This saves time and helps to make the process more sustainable and good for the environment.
Revenue Maximization
Health insurance apps can help to maximize revenue by using focused ads, cross-selling other services, and pushing people to live healthier lives. Insurance companies can make more money by getting people to use their apps and build stronger customer relationships.
Better Productivity
Creating apps helps insurance companies improve their internal processes and workflow. When insurance companies automate chores like managing policies and handling claims, they become more efficient and productive. This lets them focus on giving their customers better service.

Types of Healthcare Insurance Applications
There is a specific role played by each type of health insurance app in the healthcare system. By combining them, the information and services related to health insurance become more efficient and linked.
Health Insurance App for Insurance Companies
Insurance companies can make apps that let customers and healthcare workers talk with each other. These all-in-one apps can do many things, such as managing policies, handling claims, communicating with customers, and analyzing data. These apps help insurance companies run more smoothly and give their customers a better experience.
Health Insurance App for Healthcare Providers
Apps that make working with health insurance companies more accessible and can help healthcare providers like hospitals, clinics, and doctors. These apps might have tools for sending and tracking insurance requests, ensuring patients are covered, and making it easier to talk to insurers.
They help healthcare workers improve how they bill insurance companies and ensure that dealing with them goes smoothly.
Health Insurance App for Patients
This kind of app is made to meet the wants of separate users. People with health insurance can use these apps to handle their plans, get up-to-date information on benefits, keep track of claims, find doctors in their network, and get health and insurance-related messages or notes.
Monetization Models of Healthcare Apps
There are various ways to make money, each with perks and business tactics. The plan choice is based on the app's target group, its value, and how competitive the healthcare insurance market is.
Let's look at some ways that healthcare app developers can make money.
Freemium
In this model, everyone can get the health insurance app for free, with only the most basic functions and features. But, by paying the cost, you can get premium benefits like targeted health tips, advanced statistics, and extra services. This strategy makes it easier for many people and makes money from users willing to pay for better features.
Certified Content
Some healthcare insurance apps may offer approved and hand-picked health and fitness material. The valuable information, papers, or training are free for users. The app does charge for premium-certified content. This business plan uses the app's reputation for providing accurate health information to make money.
Localized Advertising Campaigns
Localized advertising efforts can help a healthcare insurance app to make money. Advertisers, such as local drug or medical clinics, may pay to show people ads more relevant to them based on their area and interests. In this case, the app depends on the money it gets from running ads.
Registration and Subscription Fees
People who want to use healthcare apps may have to pay a one-time registration fee or a monthly or yearly subscription fee. This gives you better access to a broader range of paid features, personalized services, or unique content. This plan makes sure that there is a steady flow of money from people who stick with it.
Promotions
The healthcare insurance app can work with healthcare service companies to run a marketing effort. In this case, the app might advertise the savings on health checks, insurance add-ons, and a fitness program. If this happens, the app might get a fee or payment for every excellent ad or deal made through the site.

How Much Does It Cost to Develop a Health Insurance App?
The cost of making a health insurance app depends on many factors, including how complicated it is, its features, what platforms it works on (Android, iOS, or both), where the developers are located, how much experience they have, and how it looks.
It could cost anywhere from $50,000 to $100,000 for a basic health insurance app with essential features like tracking claims, managing policies, and authenticating users. You can expect to pay between $100,000 and $200,000 for an app with more features, such as real-time messages, advanced data, and the ability to connect to smart tech.
Some high-end apps with many features, the newest technology, and a unique user experience can cost more than $200,000.
Regular maintenance and upgrades can add to the healthcare insurance app development cost, so it's essential to consider those factors. Things like the need for third-party connections, data security measures, and following healthcare rules can change the cost of development.
It may cost more to hire app developers and ensure the app follows all industry rules and standards, but the app is usually more robust and safer. Working with the professional development team to discuss the specific needs and do a full review will give you accurate figures tailored to the app's requirements.
Factors that Affect the Healthcare Insurance App Development Cost
The cost of making a health insurance app depends on several things. It could be anywhere from $50,000 for a simple app to $200,000 for a complicated one.
Let's look at each of these factors in more depth.
App Complexity
The complexity of the health insurance app could significantly affect how much it costs to make. Let's breakdown these healthcare insurance app development cost by how complicated the app is.
| | |
| --- | --- |
| App Complexity | Cost Estimates |
| Basic App | $50,000-$100,000 |
| Medium Complex App | $100,000-$200,000 |
| Highly Complex App | $200,000 or more |
Apps with essential functions will cost less, between $50,000 and $100,000. Apps with many features and complicated systems can cost more than $200,000.
Platform Selection
The cost of making a healthcare insurance app depends on whether it's for Android, iOS, or both. iOS apps may be a little more expensive at first, but because Android apps are more spread out, they may cost more to maintain. It could cost anywhere from $5,000 to $20,000 per platform.
Location of App Development Company
Changes in development costs may be caused by where the development team is located. Let's look at how much it costs to make a healthcare insurance app based on the location.
| | |
| --- | --- |
| Location | Average cost ( in $) |
| Eastern Europe | 70,000 |
| Western Europe | 150,000 |
| Australia | 170,000 |
| UK | 180,000 |
| South Asia | 50,000 |
| US | 200,000 |
The cost of making a health insurance app in the US, Australia, and the UK is higher than in Asia and Eastern Europe because of the higher labour costs.
Features and Functionalities
The healthcare insurance app development cost depends on how many features it has and how complicated they are. A simple app might cost between $50,000 and $100,000, but more advanced features like real-time messages, analytics, or connecting to smart tech might cost more than $200,000.
Type of Team
The healthcare insurance app development cost might depend on the team that works on it. Let's look at the different types of teams and their costs.
| | |
| --- | --- |
| Type of team | Average cost (in $) |
| Outsource agency | 70,000 |
| In-house, US | 170,000 |
| Freelance team | 40,000 |
| Local agency, US | 200,000 |
UI/UX Design
Spending cost on a design that is easy to use and looks good is essential. The cost of designing apps falls between $10,000 and $30,000. However, it costs over $50,000 for very complicated and well-designed systems.
App Type
The cost may change based on the type of app, such as one for healthcare professionals, customers, or insurance companies. Apps for insurance companies may be very complicated, which makes them cost more.
Maintenance and Upgrades
Ongoing maintenance is essential for upgrades, bug fixes, and other improvements. Every year, improvement fees can be 20 to 25 percent of the original cost of the building.
Third-Party Integration
Adding costs comes from integrating with outside services or APIs. Integration can cost anywhere from $10,000 to $50,000 or more, depending on the difficulty.
Security and Compliance
It is essential to ensure that solid security methods are in place and that healthcare laws are followed. Security features could add $10,000 to $30,000, and more complex features could cost even more.

Tech Stacks Used for Developing Healthcare Insurance App
The choice of tech stack may vary based on specific project needs, team expertise, and other factors. Let's check out the tech stacks used for developing healthcare insurance apps.
| | |
| --- | --- |
| Component | Technology Stack |
| Front-end (Mobile) | Flutter, React Native, Kotlin (Android), Swift (iOS) |
| Front-end (Web) | Vue.js, Angular, React |
| Database | MySQL, PostgreSQL, Microsoft SQL Server, Oracle, MongoDB |
| Back-end | Python (Django, Flask), Node.js, Java (Spring Boot), Ruby on Rails, PHP (Laravel), ASP.NET |
| Authentication | JWT (JSON Web Tokens), OAuth 2.0 |
| API Development | GraphQL and RESTful APIs (Flask, Django Rest, Express.js Framework) |
| DevOps | Kubernetes, Docker, Jenkins, Travis CI, GitLab |
| Cloud Platform | Microsoft Azure, Google Cloud Platform, Amazon Web Services (AWS) |
| Analytics | Mixpanel, Amplitude, Google Analytics |
| Testing | Enzyme, Jest, Postman, Selenium, PyTest, JUnit |
| Security | HIPAA compliance, Encryption (SSL/TLS), Security Audits, OWASP guidelines |
| Payment Gateway | Braintree, Stripe, Authorize.Net, Square, PayPal |
| Monitoring | Datadog, New Relic, Grafana, Prometheus |
| Communication | Pusher, Firebase Cloud Messaging (FCM), Twilio |
Steps to Build a Health Insurance Mobile App?
Health insurance app development considers different steps to ensure a successful development procedure. Ensure your mobile app follows all the relevant laws and industry best practices. Moreover, engage with users and continuously seek feedback to enhance the app's features and user experience.
Let's check out the breakdown of significant steps.
Ideation and Conceptualization
Start by defining the purpose and goals of your health insurance app. Address the key features, target audience, and unique selling points. Considers conducting market research to understand user needs and competition.
Planning and Analysis
Develop a detailed project plan that outlines the app's features, technical requirements, and functionalities. Conduct a thorough analysis of regulatory compliance, security considerations, and possible challenges. Define the project timeline, scope, and budget.
Craft UI/UX Designing
Design the user interface and experience that prioritizes accessibility and ease of use. Develop the wireframing and prototypes for visualizing the layout and flow of the app. Ensure that the design aligns with the preferences of your target audience.
Development
Start the development procedure by selecting appropriate tech stacks and programming languages. Divide the development into sprints, emphasizing different features. Regularly communicate with the healthcare mobile app development team to identify any issues during the procedure.
Testing and Quality Assurance
Conduct rigorous testing to identify and rectify bugs, usability issues, and glitches. Perform security, functional, and user acceptance testing to ensure the application meets quality standards. Iterate on the development based on the testing feedback.
Launch and Deployment
Prepare for the application launch by creating marketing strategies, developing anticipation, and generating buzz. Release the app on the selected platforms (Android or iOS) by following their respective standards. Monitor the launch of uncertain issues and respond quickly.

Must-Have Features in Health Insurance App Development
Considering the below health insurance app features, app can offer an inclusive and user-friendly platform for managing health insurance policies, enhancing effective communications, and promoting proactive healthcare practices.
Let's discuss these health insurance app features in details.
User Profile
A user profile lets individuals create and manage their accounts within the health insurance application. Users can input and update their personal data, preferences, and contact details. It ensures secure and personalized experiences.
Claims Management
The claims management feature streamlines the procedure of submitting and tracking insurance claims. Users can digitally submit claims, attach required documents, and monitor their claims' status in real-time, improving efficiency and reducing the paperwork.
Policy Information
This health insurance app feature facilitates an inclusive view of the user's health insurance policies. Users can access the coverage data, policy details, renewal dates, and associated documentation. Transparent and clear policy information is also significant for making an informed decision.
Media Sharing
Media sharing functionalities let the users securely share the relevant medical documents, files or images with healthcare providers or insurance agents. This feature provides seamless communication and makes all required information easily accessible.
Payment Management
This health insurance app feature enables users to manage and view their premium payments. It may consider due dates, payment history, and the competency to make secure online payments within the application, promoting convenience and timely payment processing.
In-App Payment Integration
With in-app payment integration, users can pay their bills, deductibles, or other fees in the app. Easy and safe ways to improve the user experience and encourage timely payments.
Effective Communication
A communication module within the app enhances the interaction between users, healthcare professionals, and insurance providers. It could include chat support, email systems, or even virtual meetings that help people talk to each other quickly and clearly.
Early Identification
Some health insurance apps have early identification and care tools that keep you from getting sick. It can include health risk assessments, fitness programs, and prompts for regular check-ups, all of which encourage people to take an active role in their health care.
Multi-Factor Authentication
Health insurance apps need to be very safe. Multi-factor authentication protects users even more by requiring them to prove who they are in more than one way, like using passwords, fingerprints, or one-time codes. It makes data more secure and private.
Push Alerts
Through push alerts, users are updated on policy changes, claim results, payment reminders, and other important news. Users stay involved and updated with their health insurance actions when they get timely messages.
Examples of Health Insurance Apps in the Real World
These real-life examples show how healthcare insurance apps try to make the experience smooth and user-centred by providing various features that improve communication, policy management, and general health.
Let's explore each example of health insurance apps in details.
myCigna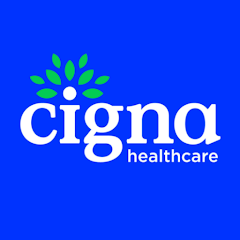 myCigna is a mobile app from Cigna that gives people control over their health and insurance. It has features like individual health exams, video consults, and prescription replacement services.
Users can get information about their policies, find healthcare providers, and get real-time case details. The app also has tools for keeping track of exercise and mental health.
Aetna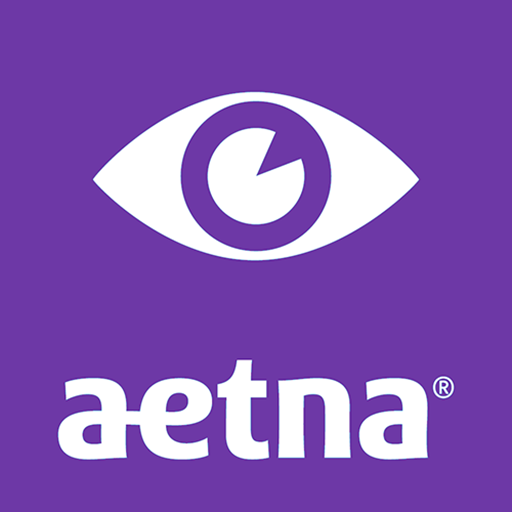 As a prominent health insurance company, Aetna has a mobile app that makes it easy for people to handle their health insurance plans. The app lets you see information about your policy, find doctors in your network, keep track of your claims, and get personalized health data.
The app also lets users make meetings, get refills on prescriptions, and look into health tools.
Oscar

Oscar Health is a tech-focused health insurance business with an app to make health care more accessible for its users. The app's design makes it easy to manage plans, find healthcare providers, and keep track of medical costs. It also has tools to help you understand how much healthcare costs and a telemedicine feature for video talks.
Independent Health MyIH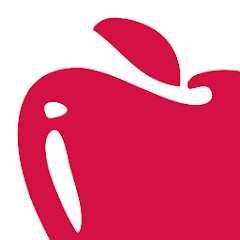 The Independence health app, MyIH, lets users do many different things. People can see and change their insurance plans, look for doctors and facilities, and instantly access their ID cards.
The app also has tools for health and wellness, such as workout tasks, individual health checks, and information on how to deal with long-term problems.
Why eBizneeds is the Best Company to Make Health Insurance Apps?
eBizneeds is a well-known and reliable health insurance app development company that combines knowledge with new ideas to make cutting-edge healthcare solutions. As shown in the past, eBizneeds is excellent at making customized and expandable health insurance apps that fit the needs of each client.
Our experienced developers and designers work hard to develop ideas for, plan, and build health insurance apps focusing on user-centred design, robust features, and smooth integration. We put our client's needs first and ensure that every app fits with the goals and aims of the healthcare insurance industry.
eBizneeds stresses the significance of security and compliance in health-related apps, utilizing best practices within the industry to protect user data and ensure compliance with legal requirements. Our dedication goes beyond just making apps; we also provide ongoing assistance, upkeep, and changes to ensure they stay on the cutting edge of technology.
When you hire app developers from eBizneeds, you're giving your health insurance app project to a dependable and forward-thinking development company whose goal is to provide solutions that improve the constantly changing world of healthcare insurance.
Conclusion
Health insurance app development is not only an experiment in technology; it's also a big step toward making healthcare more accessible and easier to handle.
Through this blog, we've broken down the many steps involved in making an app, from coming up with an idea to putting it into use. We've also shown you the key features and real-life examples that make success possible in this ever-changing field.
Creativity and user-centred design are two essential things when making health insurance apps. The need shows these apps' importance in changing the healthcare industry for smooth user experiences, quick claims handling, and real-time communication.
Visionaries, developers, and people who work in the field are all taking part in this journey, which leads to a future where healthcare is more than just a service. The medical health insurance application is more than just a digital tool; it's a tool that helps you take charge of your health and feel better.
FAQs
What factors affect the costs of developing a health insurance app?
App complexity, platform choice (iOS, Android, or both), location of the development company, features and functions, UI/UX design complexity, app type (patient-focused, provider-focused, or insurer-focused), ongoing maintenance and upgrades, third-party integration, and the focus on security and compliance measures all affect how much it costs to make a health insurance app.
What are the most important features a health insurance app should have?
A health insurance app should have user profiles, policy information, the ability to share media, good communication tools, and the ability to accept payments within the app, push notifications for updates, early diagnosis and preventive care features, and strong multi-factor authentication to keep data safe.
What benefits can a health insurance app do for users and insurers?
Health insurance apps make it easy for users to manage plans, keep track of claims, and get information in real-time. For insurers, these apps make it easier to handle cases, improve contact with clients, and allow them to send personalized ads. The focus on preventive healthcare features also encourages healthy users, which lowers long-term healthcare costs.
What examples of good Health Insurance Apps exist in the real world?
Aetna, myCigna, MyIH (Independence Blue Cross), and Oscar are a few examples. These apps show how technology can make screens easy to use, claims handling quick and easy, and contact between users, insurance, and healthcare providers smooth.
What are some possible benefits for a business or insurance company of making a health insurance app?
Health insurance app development can lead to more engaged customers, better operational efficiency through automation, better communication with policyholders, a competitive edge in the market, and chances to make extra money through in-app services or promotions. It also shows that the company is tech-savvy and customer-focused in a healthcare field that is changing quickly.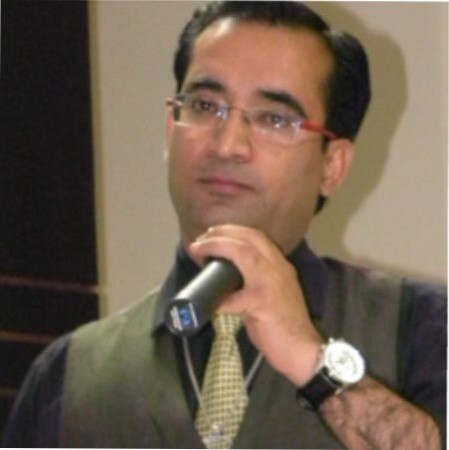 Naveen Khanna is the CEO of eBizneeds, a company renowned for its bespoke web and mobile app development. By delivering high-end modern solutions all over the globe, Naveen takes pleasure in sharing his rich experiences and views on emerging technological trends. He has worked in many domains, from education, entertainment, banking, manufacturing, healthcare, and real estate, sharing rich experience in delivering innovative solutions.