With the rising trend of digitalization, a well-designed and functional mobile app can enhance product awareness, brand visibility, and customer loyalty. The virtue of mobile apps in businesses is clearly manifested by entrepreneurs and business owners, investing heavily in developing mobile apps.
This increasing norm of mobile app adoption by businesses has eventually gained traction for mobile app development companies to create apps that match their expectations.
GoodFirms has recognized eBizneeds for its unmatched experience and specialized skills that put the Company as one of the top market upcoming achievers through the Leaders Matrix program, and was identified as the "Best Company to Work With".
With offices in the USA, Australia, and India. eBizneeds offers professional app development services with leading capabilities in iOS app development, Android app development, blockchain development, iOT application development, cloud computing, hybrid, and progressive app development. From visioning an idea to transforming the idea into operations, eBizneeds takes charge of every process with utmost diligence.
For the year 2023, GoodFirms named eBizneeds as the "Best Company to Work With."
If you are looking for the top web development companies specialized in Sitecore, eBizneeds is the best one out there – recognized by GoodFirms Leaders Matrix. Right from its inception in 2002, eBizneeds has been embracing the power of innovation to create value and success for its clients and communities.
The company feels incredible to have a dedicated team of developers capable of building apps for any organization and sector. GoodFirms recently recognized eBizneeds as the "Best Company to work with" in 2023.
eBizneeds – Vision, Strength & Scope
As one of the leading firms for mobile and web development, eBizneeds equips its clients with the best technological solutions. Their work is note-worthy, offering services to healthcare, logistics, fintech, eCommerce, real-estate, fashion, and so on. With its mission to convert app ideas into marketable goods and services, eBizneeds helped many organizations to fulfill their dreams of building a profitable business.
One of the company's clients that underscores the company's efficiency in mobile app development is ROUVR. The school management app is a comprehensive solution to manage admissions, fees, examinations, and student portals.
The developers overcome various app development challenges like integrating large data sets, implementing ERP, maintaining data security, and collecting data analytics by choosing the right stack of technologies, following development best practices, and using their expertise.
"The company provides expert development solutions to its clients with the repetitive customer ratio remaining between 65% to 70%. We offer the latest technology solutions using Node.js, AngularJS, Laravel, AI Development, SaaS Development, Blockchain Development, and many other platforms", affirms the eBizneeds CEO Naveen Khanna.
A few reviews of eBizneeds:
Why is eBizneeds the Best Company to Work With?
Digital transformation driven by customer satisfaction, operational efficiency, and business flexibility has become a priority for business leaders. Providing the blueprint for this digital transformation,eBizneeds helps businesses to define their digital strategy through its best-in-class mobile apps and IT solutions. Further, to make digital solutions more resilient and cost-effective, the company also supports services like cloud integration, DevOps cloud migration/ integration, and DevOps services.
"We believe eBizneeds's positioning in GoodFirms' Leaders Matrix report reflects the company's ability to help its clients in building customer-centric apps and consulting services to maximize the value of IT solutions in an ever-evolving technological landscape," said GoodFirms.
eBizneeds had to undergo a rigorous assessment under the GoodFirms Leaders Matrix program. The evaluation covered the service landscape, verified client reviews, experience in the domain, market, competitive positioning, and much more. Such analysis helped in bringing out strategic information about eBizneeds's capabilities, competitive differentiation, and market position.
eBizneeds is Trusted by Some of the Leading Companies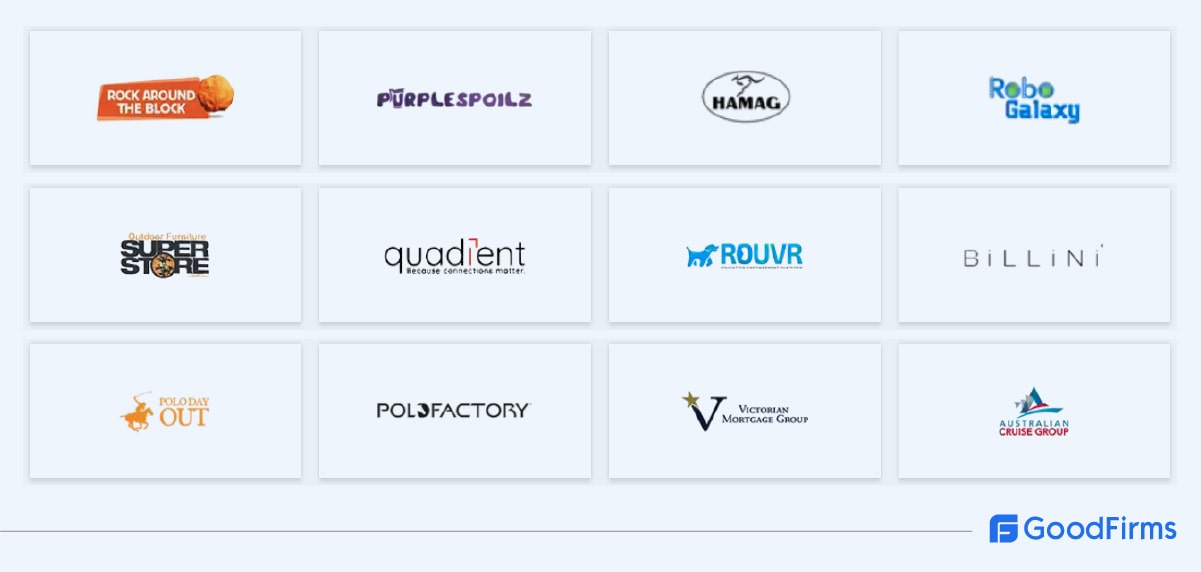 About the "Best Company to Work With" Badge
"Best Company To Work With" is an exclusive program run by GoodFirms where the Leaders Matrix companies are recognized with a Badge, an exclusive article about the Company, and a supporting PR. Such recognition stands as a support to developing trust and authenticity within the B2B community.
It also allows the participating companies to improve their ranking – rank higher in the Leaders Matrix categories, receive inbound backlinks from GoodFirms Leaders Roundtable podcast campaign, and get a certified Badge saying, "Best Company to work with."
About GoodFirms
GoodFirms is a B2B research, review, and listing platform helping businesses accelerate their digital journey and to maximize the value of modern technology.
The company connects service providers with service seekers through a comprehensive and thoroughly researched fact-based list of the best services and solutions. Recognized as the most reliable source for the B2B market, GoodFirms has world-class experience with partners across the globe.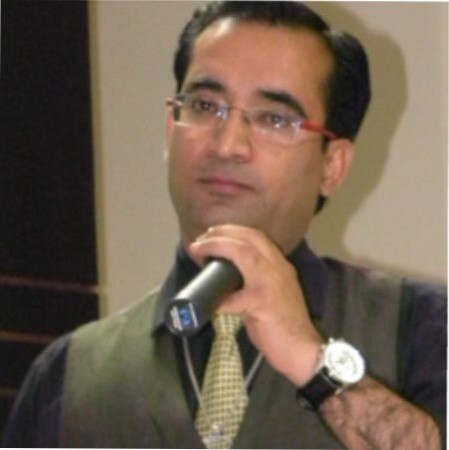 Naveen Khanna is the CEO of eBizneeds, a company renowned for its bespoke web and mobile app development. By delivering high-end modern solutions all over the globe, Naveen takes pleasure in sharing his rich experiences and views on emerging technological trends. He has worked in many domains, from education, entertainment, banking, manufacturing, healthcare, and real estate, sharing rich experience in delivering innovative solutions.