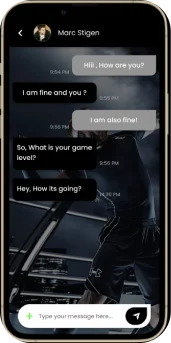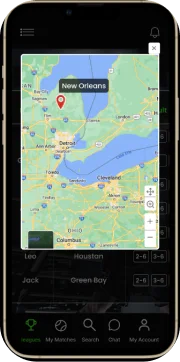 THE Challange
Before Paddle Tennis applications, players had to find other players to play with online forums, word-of-mouth, or in-person tennis clubs. It can be difficult and time-consuming, particularly if players are looking for players of a similar skill level or who live in the exact location.
Once they had discovered other players to play with, they needed to work together to find a time that worked for everyone. It may be challenging, mainly if participants have demanding schedules or reside in various time zones.
Before Paddle Tennis apps, participants had to maintain scores and results manually. It could take time and be error-prone, particularly for lengthy or complicated tournaments. Before the advent of tennis league applications, participants had to contact one another via phone calls, text messages, or email. It may be challenging if participants did not have each other's contact details or if they were not readily available.
Should Be Our Solution
As the name indicates, Paddle Tennis League provides excellent schedule flexibility. Tennis fits better into hectic schedules since players may organize matches at times and places that suit them.
Due to enhanced technology, players in Paddle Tennis may quickly agree on a match date and time. Paddle Tennis takes pleasure in designing leagues that ensure participants have low travel times. It also allows players to compete against opponents with similar skill levels in a controlled framework, providing continuously challenging encounters.
Additionally, individuals who score at the highest level of their category can compete for rewards and honours in a postseason playoff. Paddle Tennis is a fantastic way to connect with other tennis lovers in your area and create new bonds around a shared love.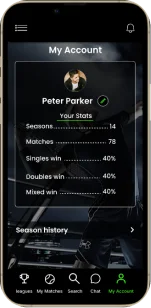 Features of Paddle Tennis
It is essential to understand the features considered in developing Paddle Tennis App. Let's check out these.
Player App & Website Features:
Signup (common for both platforms)
My Profile
My History
My Upcoming leagues
Chat
View Leagues / Calendar List
Register for Leagues
League Champions
Other Player Profile
Search Player
Notifications
Sign Out
Admin Web Panel Features
Login
Forgot password
Edit profile
Dashboard with the stats
Seasons Management
Category Management
Leagues Management
Home Court Management
Players Management
Settings
Logout
Clients We Cater
Connect with us and get ready to launch your business with smart digital transformation and zero turbulence.