Last updated on October 14th, 2022 at 08:57 am
Mobile apps are the best when it comes to revenue generation. There is no doubt that the population of smartphone users is in the billions, and on-demand app development is at a rapid speed. The app repositories such as the Apple app store and Google play store are experiencing multiple app launches in a day.
Every day, 3,739 apps are added to the Google Play store. On the other hand, 1,000 apps on the Apple app store are added daily. If you are interested in launching your app on Google's or Apple's platform, or both, then ample opportunities are waiting. You only need to have an app for launch.
One of the tough challenges is idea finalization, and people are searching on the internet for things like: –  
What are the on-demand app development ideas for consideration in 2022? 
We have created this blog to provide the answer to the above question. This blog will give you a list of top on-demand app development ideas to choose from for launching your mobile app.
On-demand apps are one of the fastest growing niches in the app development space, and that's not just because of their versatility but also because these apps allow businesses to expand their reach and cater to more customers who might be interested in their services/products.
Top

10 On-Demand App Development Concepts to Consider in 2022
There is a massive craze for on-demand apps among users. Especially if we talk about USA customers, nearly 90% of USA users use on-demand apps. Investing in these types of apps is an excellent decision. It indicates the demand for on-demand app solutions. So, let's kickstart the list that will let you know what kind of ideas you can consider while developing apps in 2022.
#1. Healthcare App Development
Healthcare applications have grabbed the attention of millions of users. After the Pandemic, there has been considerable use of on-demand healthcare app development. These types of apps facilitate users to connect with healthcare experts. Instead of visiting a physical address, a user can get a virtual consultation from the doctors. Moreover, they can also order healthcare supplements and medicines via the app.
The estimated global mobile health market is expected to reach 189 billion USD. If you are looking for one of the best ideas to launch an on-demand app, then healthcare app development is the best. You can get help from an experienced healthcare app development company to make your idea a reality.
#2. Food Delivery App Development
Designing and developing a food delivery app is a great way to get started in the on-demand app development space. By providing a service that people are already using and are familiar with, you can reduce some of the risks associated with launching a new business. Plus, there's always room for innovation in the food delivery space so that you can make your mark with a new and unique offering.
Food delivery apps are one of the most popular on-demand services used by consumers today. And it's no wonder they're convenient, easy to use, and offer a wide variety of food options. If you're considering starting a food delivery business, here are a few things to remember.
First, you'll need to identify your target market. Are you delivering meals to busy professionals? College students? Families? Once you know your customers, you can start planning your menu and marketing your business.
Next, you will need to choose a delivery method. Will you be using your vehicles? Partnering with a local restaurant or grocery store?
#3.

E-learning App Development
E-learning apps are a great way to make money and provide valuable content to users. They can be used for educational purposes or for information on a specific topic. Plus, they can be used by businesses to train employees on new procedures or products.
Here are some tips for developing an e-learning app. Determine the type of e-learning you want to create (i.e., text, video, image). Develop the content and design your user interface accordingly. Identify your target audience to determine the features of your app (ex: students at a specific school). Consider whether you need an accounting system so that individuals will have access only when their teacher has permitted them to use it.
For creating the best experience in e-learning app development, it would be best to take the help of education and eLearning solutions providers having in-depth knowledge of the industry.

#4.

On-Demand Handy Services
Have you heard about an app like TaskRabbit? There are only a few users who have not heard about it. It is one of the top-notch apps that people use to get assistance for various tasks at their homes. In a busy schedule, finding help for repairs, home maintenance, device maintenance, and other things is very tough.
People can use on-demand services apps to find the right professional for their job. With this idea, you can connect customers to handy service professionals and earn significant revenue.
#5.

Job Portal App Development
Instead of finding a job from one office to another, youngsters prefer to find a job online. There are several online job portals available across the internet where an individual can find the desired job opportunity. However, the rest of the things depends on the skills.
An exceptionally built online job portal can promise you excellent revenue. The best idea for job portal app development is to find a unique idea and work on it, followed by designing and developing. An experienced team of mobile app developers can help you make it out in the perfect way.
#6. Hospitality App Development
The travel and hospitality industry is one of the industries that is experiencing rapid change and growth. Nowadays, people are searching for apps that can help them advance their travel and hospitality businesses. It is one of the top-most searched questions on the internet.
How to Build An App Like Airbnb? It is one of the best app ideas to consider for hospitality app development. You can include all the essential features of an app like Airbnb and, to make it better, include some unique features.
#7 On-Demand Laundry Services
Laundry is one of the most demanding services people need every day or weekly. Online laundry services help people to get their clothes clean and well-maintained. Laundry app users find it very interesting to book laundry services via their smartphones. If you have a laundry service business, converting it into an online business is a great idea.
But if you do not have a business but want to connect laundry services with customers, you can also go for an on-demand laundry services app idea. It will work as an Uber-like laundry service model where you can earn a commission on each deal.
#8. AI-based Ecommerce App Development
eCommerce app development is not a new term in this world now. But what if you include some AI-based components in it? It will take the eCommerce user experience to the next level. It will work based on user preference and show product recommendations and other details such as price changes. Then the user will take more interest in the app.
The eCommerce app connects worldwide customers and brands, so it will be a good opportunity for you to establish the business.
#9. AR-VR-Based Fashion App
The fashion app allows users to order their favourite apparel online. If you have a fashion app, then you can convert it into an AR-VR-based app so the customers will have an idea of how they will look in a particular dress. It will help you with business growth and unnecessary cost-cutting.On the other hand, most fashion apps face order returns, sometimes due to the wrong delivery and sometimes due to a change of interest.
#10. On-Demand Video Streaming App
On-demand video streaming apps are blooming due to the high demand for entertainment. From the end-user perspective, end-users only require an internet-enabled device and a good-speed internet connection for using these types of apps. An app like Netflix is one of the best examples of on-demand video streaming app development. On the other hand, to develop a video streaming app, you need the help of experts.
In addition to the app ideas mentioned above, if you want to understand the process, check out the upcoming series of blogs that depict the steps to developing an on-demand app.
How to Create an On-Demand App for Business?
One of the biggest challenges an entrepreneur faces when launching an app is coming up with an idea that will sell on the app store and be considered original by app reviewers. After all, if you launch an app similar to others already available, what's the point of launching? That's why thinking outside the box and developing practical and unique ideas are essential.
The best way to develop an app is to follow some crucial steps, which are the following:
Creating a solid plan before starting your project
A project plan is a critical component of any software development initiative, whether a large enterprise application or a small mobile app. By outlining the steps required to complete the project and setting expectations for each team member. Plus, having a detailed plan can help you secure funding and buy-in from stakeholders.
You should be able to clearly show them how you will use their money so that they are less likely to reject your proposal before it's even been considered monetization models.
Pick your platform

–

iOS, Android, or both?
On-demand app development is one of the most popular ways to create a new app. But with so many options, it can be tough to decide which platform is suitable for developing an app. In order to get started on your on-demand app development journey, first, you need to find out that the idea you want to implement suits which platform.
It does not mean that an idea is bound to any platform. Some apps are suitable for both platforms, such as food delivery app development. You can go with cross-platform app development if you want to target both platform users.
What programming language should you choose?
When it comes to on-demand app development, there are a few key considerations you should take into account. First, what programming language should you choose? Different languages may be better suited depending on the features you want your app to have. For example, if you want your app to be able to process payments, you'll need a language that can integrate with a payment gateway.
Another consideration is scalability—if you think your app will have a lot of users, you'll need a language that can handle that load. Python and Node.js are both popular choices for on-demand apps.
Finding a great designer who understands your vision
Whether it is e-wallet app development or any other app, designing is equally important as development. The design is essential in engaging the customer to the maximum level if appropriately implemented.
So, here you need to hire designers with practical experience in designing a professional app and implementing ideas similar to yours. It includes front-end designing, developing UI/UX components, and graphic designing.
Find a developer
Hiring developers is one of the most daunting tasks while developing a mobile app. To find dedicated developers for hire, you need to find out that –
What is their profile?
Do they have any expertise?
What kinds of tools and technologies do they use?
How do they handle their projects?
Do they deliver the project on time?
Once you are satisfied with the answers, you can easily hire developers.
Testing it with real users

&

getting feedback
Once the app is developed, it is time to test it in real-time and with real users. Although you can generate the test cases with the help of testing tools, if you want real-time feedback, the best idea is to test them with real users.
They will use the app and report the run time issue on the app's platform, i.e., Google Play Store and Apple App Store. You can use this feedback to eliminate the problems from the app and fix the bugs. It will create trust among the users.
The Final Thoughts
Launching a mobile business app is a fantastic way to boost growth. But before taking any decision, you need to work out your app idea first; then, it would be better to go forward. The perfect step is to enlist the assistance of an on-demand app development services provider. For instance, you can select the best company that suits your requirement from the app development firms listed on TopDevelopers.co.
You can leverage their expertise to develop and launch your app. You can refer to this blog post about the top-10 on-demand app development ideas if you want an idea to launch your next app.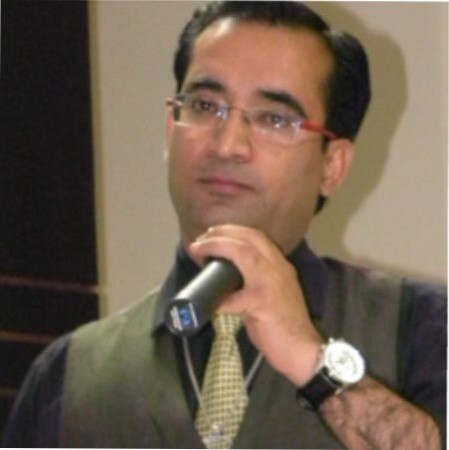 Naveen Khanna is the CEO of Ebizneeds, a company renowned for its bespoke mobile app development and web development in eCommerce app development and AI App development. Delivering high-end modern solutions all over the globe, Naveen takes pleasure in sharing his experiences and views on the latest technological trends.