Last updated on November 9th, 2023 at 06:07 am
The job is necessary forever for any college graduate to live a peaceful life, including taking care of the responsibility. Millions of youngsters search for a job after clearing their courses or degrees. A job portal is a great application that helps a person find the right job as per their qualification. These are beneficial not only to the average graduate, but also to those with professional course degrees. That makes job portal app development beneficial. 
Online portals are a great way to connect job seekers and employers who don't have the time or resources to search through endless job boards and lists. A good job portal should be easy to use and provide all the necessary features for both the employer and the job seeker.
As technology has advanced and the world has changed, traditional job searching methods are becoming obsolete. The days of sending resumes and making cold calls have given way to online job portals, which allow companies to advertise their openings and candidates to apply online or find work at companies they're already familiar with. While it's easier to search for jobs online, ensuring your job portal meets users' needs is still important, so you don't lose any potential talent.
Job portal app development benefits both job seekers and people looking for work by providing a platform for companies to find potential employees and for job seekers to find their dream job.If you do not have any technical knowledge, you can even create one with the help of a job portal app development company. 

Have you always wanted to create an online job portal? If so, this step-by-step guide will help you create an online job portal in no time! Before we begin, it's important to consider why you're creating an online job portal and who the site is for.
A job portal will be the first place most employers go when looking to fill open positions, and it can give those with little or no experience in finding jobs a way to land one through no other effort than sending an email or two.
Creating an online job portal can be pretty tough, especially when you are new to the process and do not have any experience in this area. However, this does not preclude you from doing it yourself; if you want to learn how to do it, this is the place to start looking because we will share with you some important steps that you must know before creating one.
What is An Online Job Portal?
An online job portal is a website that allows employers to post job openings and potential employees to search and apply for these jobs. This site can benefit both parties as it saves time and money by streamlining the hiring process. In order to create an online job portal, you will need to hire dedicated developers who can build the site and populate it with relevant content.
Once the site is up and running, you can promote it to potential employers and job seekers. For example, this blog post will help you learn how to create your online job portal and get more people to use it. The first step in creating your online portal is hiring dedicated developers.
They can then take care of designing the site and programming its functionality before putting out any ads or articles about it on social media channels like Facebook, Twitter, or LinkedIn.
It is advised to hire dedicated web developers rather than freelancers; hiring dedicated developers can be more cost-effective in terms of time.
Some Key Stats About Job Portal Development
When creating a job portal, you also need to look at some latest key stats about job portal development. It will help you decide to develop the job portal in a better way. Which are:-
Mobile Dominance
Over 70% of job seekers use their mobile devices to search for jobs.
Mobile-optimized job portals experience higher engagement rates and conversion rates.
Social Media Integration
Social media platforms like LinkedIn are increasingly important for job seekers and employers.
Job portals that integrate with social media can reach a wider audience and attract more qualified candidates.
Personalization and Relevance
Job seekers want personalized job recommendations that match their skills and experience.
Job portals that use artificial intelligence (AI) to personalize search results can provide a better user experience and improve conversion rates.
Data-driven Decision-Making
Employers are increasingly using data to make hiring decisions.
Job portals that provide employers with access to data and analytics can be more valuable partners.
Emerging Technologies
New technologies like chatbots and augmented reality (AR) are being used to improve the job search experience.
Job portals that invest in these technologies can stay ahead of the curve and attract more users.
Here are some additional statistics that highlight the importance of job portals:
The global job portal market is expected to reach $5.3 billion by 2025.
Over 200 million people use job portals every month.

Job portals are responsible for over 70% of online job applications.
These statistics show that job portals are an essential part of the online recruitment process. By staying up-to-date on the latest trends and technologies, job portals can continue to provide a valuable service to job seekers and employers alike.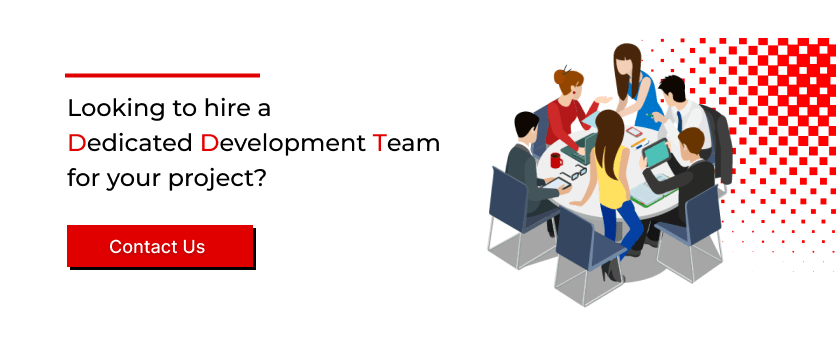 Steps To Create An Online Job Portal
Millions of youngsters are always keen to find their dream job, and companies are also interested in finding the talent to mould them as per their work culture. It indicates that if there is a unique job portal for use, then they will definitely use it. You can also do the same, but the question is –
How to develop a job portal?
The best answer is to follow the steps that can lead you to success and help you to turn your job portal idea into a reality. So, here are the steps that you can follow. However, the best idea is to consult with a web development company with experience in creating online job portals.
So, let's check what these steps are. 
#1. Research the needs of businesses and job

seekers
Creating an online job portal instead of going without any information is useless as there is tough competition, and several job portals exist. So, to stay out of the crowd, research is a must. Here you need to check out what the latest recruitment portals have implemented to attract job seekers and employers towards them and what kind of features they offer.
On the other hand, you need to consider the major jobs available among various industry segments. It will help you to decide on online job portal development and business strategy acceptably. It would be much better if you documented the research and requirements. 
#2. Develop a business model and plan
It is a fact that you are reading this article because you want something that can help you to create a job portal. So, in continuation with it, a second crucial step is to decide on a business model and plan. Whatever model you implement and whatever plan you make are directly related to the revenue generation via your job portal app or job-providing website.
To make your plan the best or have an idea about the business model, it would be much better to refer to some already established job portals such as Linkedin, Audubon society job portal, Gannet job portal, Amazon job portal, and more.  

#3. Find a niche (

Optional)
Although with a job portal, you can target almost all industry segments. But, if you want to only focus on specific industries, then you need to find a niche that can help you generate good revenue. The best way to do the same is:
Make a list of industries you want to focus on
Try to find out how much workforce they need?
What are the job roles available in those industries?
What is the salary range

of

a particular industry?
How much expertise is needed for a specific job role in a particular industry?
Finding answers to these questions will help you make content and categories on the app. Later it will also help you to market your app.
#4. Select the appropriate technology platform
There is a high demand for online job portals that allow businesses to post jobs and job seekers to search for open positions. Choosing the right technology platform can help you reach the right users per your job portal business requirements.
For example, Hiring on-demand app developers can help you create a custom iPhone or Android app that meets the specific needs of your business. App Maintenance & Support services can help you keep your app up-to-date and running smoothly.
There are three platforms that you can choose anyone from it. If you want to launch your online job portal, then the web platform is best. But, if you want to reach mobile phone users, you can also hire custom iPhone app developers or android development experts.
#5. Partner with an

on demand

app development

company
You don't have to go it alone when creating an online job portal. Partnering with an on-demand app development company can help you get your portal up and running quickly and efficiently. Plus, they can provide valuable insights and resources to help you make your portal a success.
The reason to choose or partner with experienced developers is to ensure the creation of the best user experience. They have in-depth web development knowledge and know what it takes to develop a job portal. The only thing you need to do is find a reputable and reliable company that offers these services. Once you have found a company, you can begin creating your online job portal.  
#6. Decide the content of your

site
The most important factor in the success of a website is its content, and the same applies to creating a job portal. Most youngsters use job portals, so the content must be attractive, helpful, and provide useful information. It is what draws people in and keeps them coming back.
The type of content that you include on your job portal will depend on your niche and target audience. You need to know your audience, what users want to read, and how they want to consume it. For example, if you want to run a job portal for fashion designers, you should focus on creating articles that interest readers who like fashion.
#7. Decide the domain name of your site
When deciding on the domain name for your job portal site, remember a few things. The domain name should be short and memorable so that it is easy for people to remember and find. It should also be relevant to your site's content so that people can find what they need quickly.
The domain name will often be the first thing people see when searching for something online. So if you want your site to rank well in search engines, it is important to have a good domain name. Try to name it related to finding and providing the jobs. Your creative thinking will play an important role.
#8. Market your job portal app
You've created a job portal app, and it's time to market it. You'll want to start by finding a job portal app development company that can help you get your app off the ground. Once you've found a company, you'll need to create a marketing plan.
This plan should include how you will reach your target audience, what message you'll use, and your marketing budget. You'll also want to consider how you will continue to market your app once it's launched. Remember that marketing is an ongoing process, not something you only do when you first launch your app. You'll need to keep up with changing industry trends, work on your brand strategy, analyze the competition, and conduct periodic marketing audits.
#9. Evaluate and adjust your online job portal as

needed
Evaluating and adjusting your online job portal will be a great hack for success. You can regularly monitor maintenance activities to remove any glitches that occur at run time. All these activities are necessary for a seamless experience of the job portal.

The Summary
When you have decided to build an online job portal, the first step is to find a reputable job portal app development company. The next step is to get quotes and compare features. Once you have found a company you feel comfortable with, the next step is signing a contract. After the contract is signed, the next step is building your online job portal.
As you build your online job portal, you must evaluate and adjust it as needed. You may need to add or remove features or change how your portal works. Once your online job portal is up and running, you can start promoting it and attracting users.
Your job portal app developers you have hired should be able to guide how to market your portal so that it reaches the right audience. One of the most important things you can do for your job portal is to keep adding new jobs and listing them so that they are easy for potential applicants to see.
It would help if you also kept applying filters, so applicants only see jobs in their area of expertise or according to their qualifications. I hope this blog will help you launch your job portal.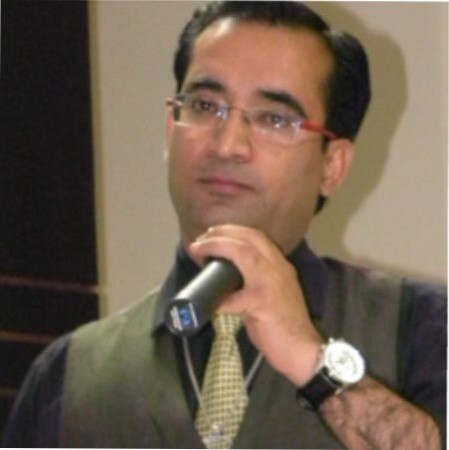 Naveen Khanna is the CEO of eBizneeds, a company renowned for its bespoke web and mobile app development. By delivering high-end modern solutions all over the globe, Naveen takes pleasure in sharing his rich experiences and views on emerging technological trends. He has worked in many domains, from education, entertainment, banking, manufacturing, healthcare, and real estate, sharing rich experience in delivering innovative solutions.