Last updated on October 12th, 2023 at 06:43 am
If you are searching for which app is best for ordering food? Then none is best except comparing them based on the features and functionalities. Most food-related business owners search this question on the internet to take the reference for food ordering mobile app development.
It is too tough to judge any food delivery app in experimental conditions. So, here we have created a blog that depicts the step-by-step process to develop a food delivery app.
Food ordering or delivery apps are trending concepts and provide solutions to food industry-related businesses to reach their potential customer base. Due to the busy professional schedule, now people are like this concept where they need to order food just with the help of a smartphone.
Anyone can order the food in their comfort using their preferred delivery app. Before 2020, it was slowly rising when Coronavirus shook the world; then it gained a high rise where people were sitting at their homes due to the fear of the virus.

A food ordering app is a perfect solution for all, i.e., end customers, restaurants, and even the home restaurants that only supply the food via online deliveries. If you are one of the businesses looking for food ordering mobile app development, then this blog might help you more. So before diving into the blog, let's check out some essential facts for insight into the food ordering app development.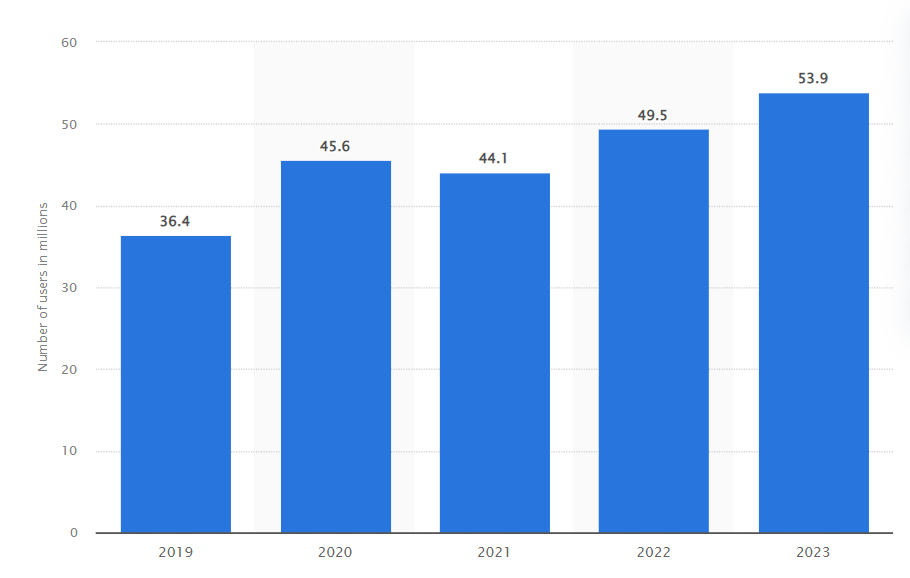 In 2020, there were 45.6 million users in the US using food ordering apps which are expected to reach 53.9 million users by 2023.
In 2021 the online food delivery revenue was 36 billion dollars.
The online Food Delivery revenue is projected to reach $339,257 million by 2022.
Worldwide food delivery users are expected to reach 2,665 million by 2026.
Some Best Examples Of Food Ordering Mobile Apps
It is such an excellent food ordering experience for the persons who remain busy and do not have time to prepare the food. The food-related mobile apps provide ample opportunities for the persons to access restaurant menus, order favorite foods, and see the recipes.
It became possible due to the evolution of mobile apps. There are some best food ordering mobile apps that you can take reference for your next on-demand food ordering app, like –
UberEats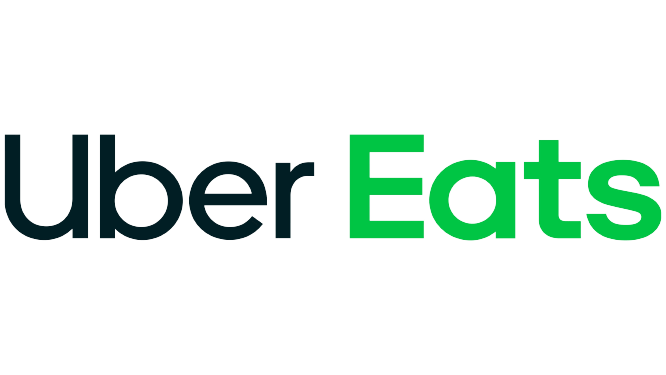 It is an online food ordering and delivery app launched in 2014. It became a top-notch model for the food ordering business quickly. The users interact with the app by reading menus, ordering or paying online for the food, and seeing the reviews and ratings posted by other users about particular restaurants listed on the app.
Most on-demand app development services providers follow it to make food ordering apps for their clients.
Download the App: Google Play Store
Grubhub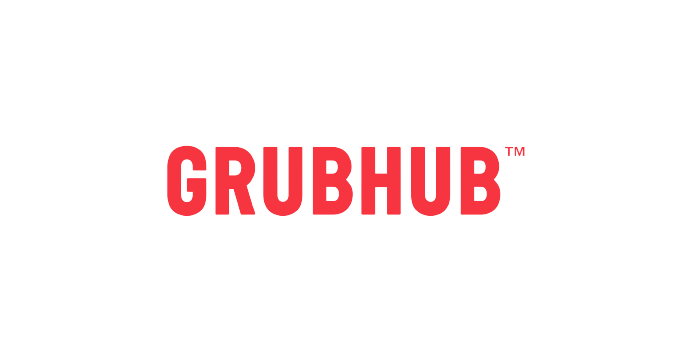 Another food ordering app that has a large fanbase. It was launched in 2004 by Matt Maloney and Micheal Evans in Chicago, USA. It is now available at 900 locations serving the customers for their online food ordering needs within its year of execution. There are 1,40,000 restaurants available on this app. Using this app, you only need to pay the restaurant owner, and there are no extra or hidden charges.
Download the App: Google Play Store
Instacart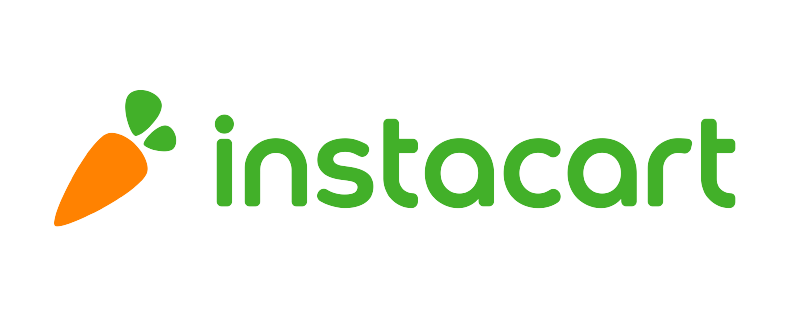 Some app users also like to order grocery items, including food ordering. The Instacart app works fantastic. It allows users to choose the grocery items of their choice with ease. Here users can explore the whole catalog and order grocery items. After getting the update about the order, your food and grocery items will be delivered to your doorstep. The Instacart app provides access to multiple grocery stores, pharmacy stores, office supply retailers, etc.
Download the App: Google Play Store
Postmates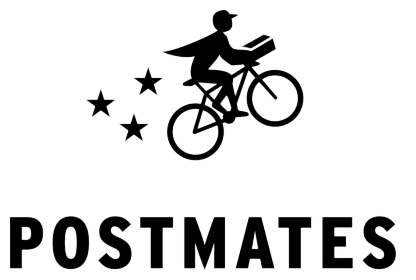 It is one of the USA's favorite online food ordering apps that UBER owns. A Postmate user can order food prepared at a local restaurant and the other gods. This app has covered more than 4200 urban areas that serve around 80% of US families regarding their online food delivery requirements. A user can use the app on a monthly or yearly basis where the fee is $9.99 / month, and for a yearly term, it is $99.99
Download the App: Google Play Store
Doordash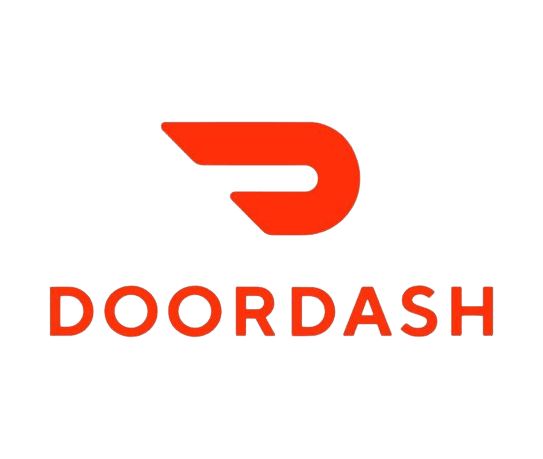 Not only for online food ordering, but this app also provides learning opportunities to the people where an individual can register himself as a delivery partner and food partner. It facilitates the users to explore the local food restaurants, grocery stores, and convenience stores to order the food & groceries with ease. Including the USA, it has a presence in the countries like Canada, Australia, Japan, and Germany.
Download the App: Google Play Store
What is the key advantage of a Food Ordering Mobile App for Business?
On-demand food ordering mobile apps are modern apps that changed the old food ordering & delivery experience into fantastic ones. Once upon a time, for ordering food, a person needed to call a restaurant and only inquire whether a particular dish was available or not. If it is available, they need to go there and take the food parcel. If that particular food is not available, then a person needs to call another restaurant.
Now the scenario has been changed. On a smartphone device, using a single app, you can explore multiple restaurants or grocery stores and order from there. There is no need to purchase the food from one stop. You can order your menu from different restaurants at a time without any hassle.
Online food delivery apps are beneficial for business purposes and for ordering the grocery & food swiftly. On one side, where users have the advantage to order the food of their choice with a click; on the other hand, food & restaurant businesses can widen their customer base.
So let's check it out in a different way.
Advantages for an end-users
There is no need to search corner to corner to find your favorite recipe.
There is no such waiting time except for the delivery time of favorite food and grocery items.
Food delivery is possible in the desired location where you need such as an office or home.
There is no need to request the menu. You can explore an unlimited menu on your mobile screen and can order in quantity.
A user can grab multiple offers and gift vouchers from the restaurants on a timely basis.
Advantages for Businesses
There are several advantages of food ordering app development for a business. These apps are the best medium to achieve the goals of a restaurant, food, and grocery business. Even a retail store can leverage it for their business.
So the advantages are:
The food ordering apps make order handling easy. Not only the handling the restaurants and stores can manage the order in a well-maintained way to ensure the quick delivery.
As a business owner, you can create offers and coupon codes for your respective customers.
Anytime you can modify the menu with ease. The customers will get updated immediately.
Executing loyalty programs can be the best for on-boarding more customers.

The Delivery Models You Can Consider For Your Next Online Food Delivery App
Although the online food delivery app development depends upon the business requirements of what you need to serve and how you want to serve your customers. As per market trends, there are three types of food delivery business model exists:
Aggregator or Delivery Only Model
It is one of the easiest and most fantastic models that you can refer to for your next online food delivery app. With the help of an app here, you will connect the customers with the restaurants and grocery stores or vice versa.
The aggregator app functions like this here, and end-users can search the food items made available by the restaurants listed on the app.
Order & Delivery Model
The order & delivery model works on the principle here; you need to handle the order and delivery independently. As a business owner, you have to create your own logistics system, own fleet of vehicles, and delivery staff.
The only disadvantage of this model is that more capital money is required to implement it. Via this model, you can target those restaurants that do not have any delivery services.
Complete Integrated Model
Including the order and delivery, you need to handle the food preparation. In simpler terms, it is the best model for a single restaurant. When any user orders any recipe, from food preparation to delivery to the customer's address, all sorts of tasks will be handled.
If you are a restaurant owner and looking for a solution to your business, then a complete integrated model is what you are looking for.
Steps to Develop A Food Ordering Mobile App
For businesses, food delivery apps or food ordering app development is such an excellent idea that facilitates the businesses to reach the potential customer base. You need to follow some critical steps for developing a food ordering mobile app.
However, the intelligent decision is to hire dedicated app developers having experience years in creating mobile apps for restaurant and grocery businesses.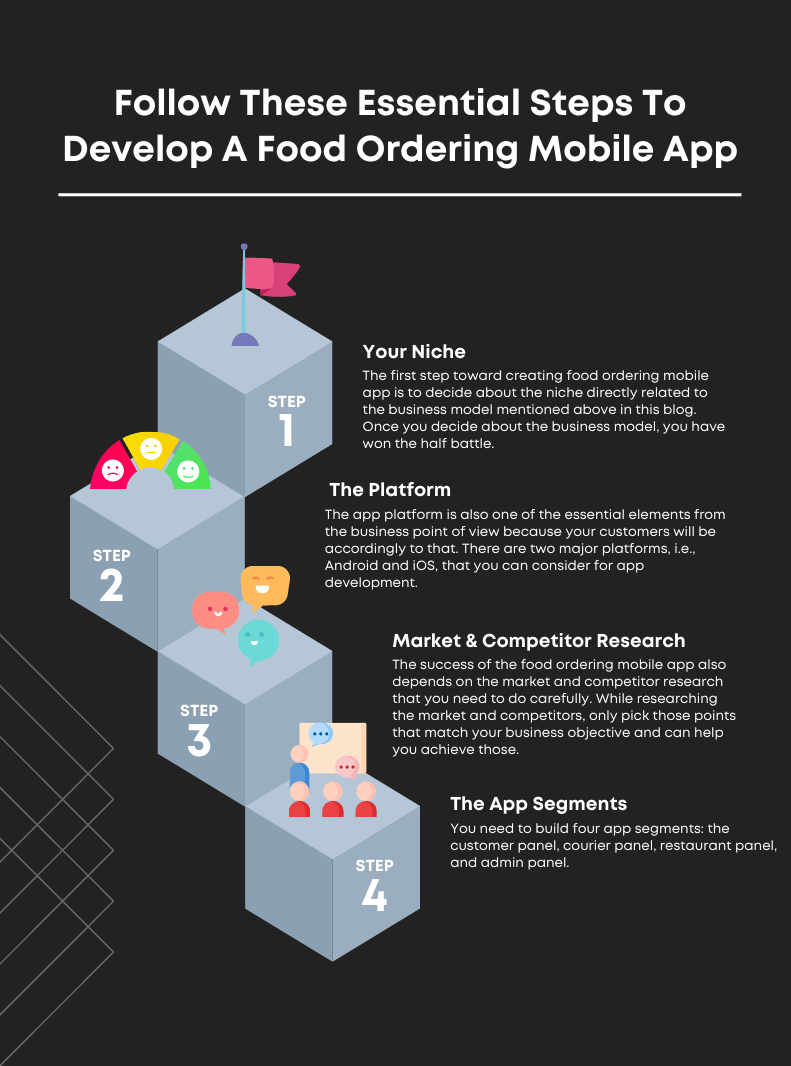 #1. Your Niche
The first step toward creating food ordering mobile app is to decide about the niche directly related to the business model mentioned above in this blog. Once you decide about the business model, you have won the half battle. For more ideas, it will also be fruitful to consult with a mobile app development company.
#2. The Platform
The app platform is also one of the essential elements from the business point of view because your customers will be accordingly to that. There are two major platforms, i.e., Android and iOS, that you can consider for app development. The fact is the worldwide number of Android mobile phones is more than iPhone users. Still, there is a separate fan following of iPhone users.
Suppose you want to launch your app for the Android platform, then hiring Android app development company will be the best decision. You can also go for cross-platform app development to target both platform users.
#3. Market & Competitor Research
The success of the food ordering mobile app also depends on the market and competitor research that you need to do carefully. While researching the market and competitors, only pick those points that match your business objective and can help you achieve those. It would help if you kept an eye on the competitors and what they are doing with their food delivery app.
#4. The App Segments
You need to build four app segments: the customer panel, courier panel, restaurant panel, and admin panel.
Customer Panel will allow users to sign up using their email id and contact number. After that, they can create their profile and search the restaurant to order their favorite food.
Courier Panel- it is for the delivery boy where they can acquire all the details related to the orders such as client information, order information, and location where they have to deliver the parcel.
Restaurant Panel- It is for the restaurants listed on the app. They will utilize it for order information and management.
How much does it cost to develop a food ordering mobile app?
Several factors decide the cost of food ordering mobile apps, such as the size of the app, app complexity, number of food app developers involved, and platform. However, a basic food delivery app will cost you around $30,000-$50,000 for a single platform basic version. If you need advanced features, then the cost may be more.

Wrapping it up!
Food ordering apps are trending due to having several advantages as people really like to order the food with their ease. On the other hand, it provides solutions to food businesses to serve their customers inventively and to reach their potential customer base. A food ordering app can be leveraged by all, i.e., end customers, restaurants, and even grocery stores.
If you are one of the businesses looking for food ordering mobile app development, then you are on the right path. You only need to consider how the app will be developed and from whom. The bright idea is to hire an experienced food delivery mobile app development company.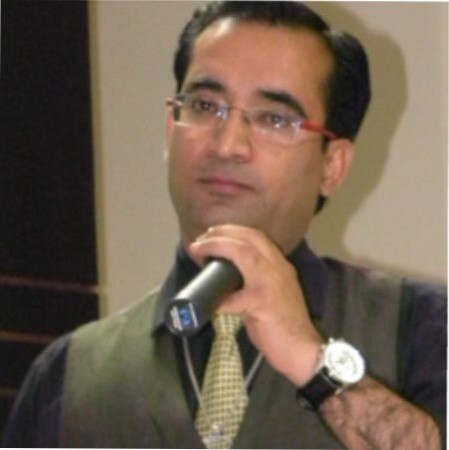 Naveen Khanna is the CEO of eBizneeds, a company renowned for its bespoke web and mobile app development. By delivering high-end modern solutions all over the globe, Naveen takes pleasure in sharing his rich experiences and views on emerging technological trends. He has worked in many domains, from education, entertainment, banking, manufacturing, healthcare, and real estate, sharing rich experience in delivering innovative solutions.