Last updated on October 12th, 2023 at 06:07 am
Businesses are moving fast forward with the help of technology. The best example is mobile apps and web development, where a business chooses both or any of them accordingly. Suppose you are planning to hire developers for your business. In that case, you need to know how much it costs to hire dedicated developers for your project.
You decide to outsource your development work because you don't have the time or resources to do it yourself. In that case, you need to ensure that the developers you hire will deliver the product as per your requirements.
Business owners are always looking to make their projects go more smoothly and successfully. What better way to do that than by hiring developers? But then you also want to hire the right ones, which can be very hard to do if you don't know how much it will cost you. That is the reason for creating the blog to help the readers, business owners, or startup owners to find the right talent for project development.
Finding highly qualified professionals is also a daunting task, and another difficulty is finding developers with cost-effectiveness. This blog will help you to get all the desired information. So, let's begin with some valuable statistics.

The Key Stats Related to Hire Dedicated Developers
These key stats are based on various genuine sources such as Statista, Google Trends, ThinkWithGoogle, BusinessofApps, and others.
Based on a global survey, 64.46 HR professionals admitted that they would hire at least 50 developers in 2022.
As per the study done by Evans Data Corporation, there are 26.9 million software developers worldwide exist.
The global population of software developers worldwide is expected to reach 28.7 million by 2024.
Only in North America, 4.4 million active software developers exist.
In the USA highest number of software developers are from California.
In the Europe region, Germany is on the top with 873,398 developers.
These stats or data indicates that there is no shortage of talent. Only you need to take effective steps to reach the right mobile app developers for hire regarding your specific requirements.
Before we proceed to the further sections of this blog, let's enjoy another good thing about the cost of hiring dedicated developers. The next section is about the advantages of hiring dedicated developers.
The Key Advantages of Hiring Dedicated Developers
Hiring dedicated developers is such a fantastic idea when it comes to developing a robust application that may be a mobile or web application. It works the best not only for large-scale projects but also for small-scale projects. Here are some key advantages of hiring developers for business.
Cost-Effectiveness
Have you ever thought that-
Is there any difference between hiring in-house developers and hiring offshore dedicated developers? 
The answer is quite clear: there is a vast difference between them. Most business owners consider that the project will be on track after hiring an in-house developer. But things are different on natural ground. Before hiring an in-house team, you must spend the infra cost, office setup cost, equipment cost, and others.
On the other hand, if you hire dedicated developers for business remotely, then there is only associated hiring cost; you do not need to worry about the infra or equipment cost. Cost-effectiveness is one of the biggest advantages of hiring dedicated developers.
Focused Approach
Riding two boats at a time is not the smart way, and even if any person has little common sense, they will also avoid it. Here we are talking about business, then the best way to manage all things is the focused approach.
Are you confused about the correlation with hiring dedicated developers?
Yes, there is a strong correlation with it. Once you hired dedicated developers, they will take care of the project. On the other side, you can focus on other essential business activities. Even you can control the team as much as you want seamlessly.
Increased Productivity
The dedicated developers directly start work after hiring as no such formalities are associated. Once they get the project requirements, they analyze them, prepare a plan, and execute them, that indicates higher productivity. Usually, dedicated developers continuously work on projects one by one, so they always work faster without compromising the quality. Moreover, dedicated developers are known for finishing the project on time.
Access to Excellent Development Skills
Years of practice and timely learning transform an ordinary developers into dedicated developers. So, when you hire dedicated developers, you will automatically have access to excellent skill sets. The only thing you need to remember is that without any research and exploration portfolio, it is not recommended to hire developers.
Agility & Flexibility
Agility and flexibility are also the two best examples of hiring dedicated developers. The outsourced team works fine in terms of agility, which remains absent with most of the in-house team of developers. They remain more focused for their due to their nature of work. Suppose you have a specific set of requirements and want to develop the project. In that case, dedicated developers can help you the best.

Steps to Hire Dedicated Developers
You're about to hire mobile app developers or web developers for your business. Here are some steps to help you hire the right talent for your project development.
The first step is to agree with the developers. You'll need to discuss what they'll be working on, how much they'll be paid, and when they'll be available. Once you've agreed to these terms, you can move on to the next step.
The next step is creating a job posting outlining the skills and experience you're looking for in a candidate. Please include information about your company and what makes it a great workplace. You can post this job online or in print, or you can use a recruitment agency.
Prepare Project Requirement Docs
Before anything else, you need to know what you want to build. It means putting together a clear and concise project requirements document outlining the work scope. Once you have this, you can start asking for quotes from mobile app development services—ballpark figures for what will cost to hire web developers or iPhone app developers for your project.
It would be best if you also considered hiring service providers like app maintenance & support. They offer maintenance packages, including features such as update notifications and bug fixes.
Finding, Screening, And Interviewing New Applicants
The costs of mobile app development services can range from a few hundred to several thousand dollars, depending on the size and scope of the project. To hire dedicated mobile developers, you'll need to post a job ad, screen applicants, and interview candidates. The entire process can take several weeks or longer. But if you follow these steps, you'll be able to find the right person for the job. Here are some quick tips for hiring mobile app developers:
Know your budget
Post an explicit job description
Include design requirements in your expectations
Offer competitive compensation packages
Setting A Salary Base (Determining Your Minimum Costs)
The first step is to set a salary base. It will determine your minimum costs. It would help if you accounted for the developers' time, the cost of living in their area, and benefits. Once you have a salary base, you can start to look for developers.
Let's look at some statistics to get an idea of how much it will cost to hire developers. The average salary for a software developer in the United States is $102,000 per year, and the average salary for a web developer is $84,000 per year. Additionally, the average salary for a mobile app developer is $94,000 per year. So, if you are looking to hire a developer, you can expect to pay at least $30,000.
Quotes Are Always Subjective
You've probably heard the quote; you get what you pay. And when it comes to hiring developers, this is true. To hire a top-notch developer, you will have to pay top dollar. However, that doesn't mean that you have to break the bank. There are plenty of great developers out there who are charging reasonable rates. The key is knowing how to find them and ensuring they have the skills necessary for your project.
Finally, if you want to hire iPhone app developers, this would depend on who the individual is. Still, there's no harm in checking out rates at Freelancer so you can get a cost estimation.
Negotiating The Hiring Cost
When hiring developers, the cost can be negotiable depending on several factors. It includes the size of the project, the timeline, and the skillset required. That being said, here are some average costs you can expect to pay for different types of developers:
App Maintenance & Support: $50-$100/hour
Mobile App Development Services: $100-$200/hour
Hire Web Developers: $80-$120/hour
Hire iPhone App Developers: $100-$150/hour
iOS Developer: $125-$175/hour
Android Developer: $125-$175/hour
Web Application Developer: $130-$160/hour
Prepare Final Agreement With Developers
Before you bring on any developers, it's crucial to have a final agreement in place. It will help ensure everyone is on the same page and knows what to expect. Here are a few things to keep in mind when drafting your agreement:
What services will the developer be providing?
Is there a scope to the project?
What are the deliverables?
What is the timeline for the project?
How much will the developer be paid?
What are the terms of payment?
Are there any other conditions that need to be met?
When should payments be made?
Who owns the intellectual property rights?
Is there anything else that needs to be added or changed?
Once this has been decided, you can move on to hiring developers!
The Cost to Hire Dedicated Developers
The cost to hire dedicated developers for business depends on requirements, the nature of the project, and other factors such as complexity, the app's size, and the number of developers involved. Or, in simpler terms, you can understand it as –
The answer to how much it costs will depend on many factors. What kind of project are you looking to have developed? How complex is it? Do you require ongoing maintenance and support from your developer after deployment, or do you need a one-off project completed by a team of experts for a set price?
Suppose you require developers for mobile app development services. In that case, hiring costs could be between $30k-$150k per hour, depending on the type of application and the number of app pages. If you want to hire web developers, this could cost anywhere between $25k-$250k.
Another critical factor that influences the cost of hiring dedicated developers for business is the types of developers, which are:
Enterprise-Class Developers
These developers work in the software development companies that used to work on the big project price range such as $500,000 -$100+ million. Their hourly rate remains more than $400/ hour.
Mega Corp Class Developers
These types of developers usually work at companies with a project size of $100,00- $5+ million. Their hourly rate remains in between $250- $400+ / hour.
Mid-Tier Class Developers
In size, mid-tier class developers are from companies that deal in the project of $50 K- $ 3 million. You can hire these developers at an hourly rate of $100- $250.
Economic Class Developers
These developers are usually from tech startups, and their hourly rate remains between $25-$100+ / hour. The best part is that here you can find cost-effective developers.
The cost to hire dedicated developers for your business also depends on the region of developers. Most of the population of talented developers are from these key five regions which are:
| | |
| --- | --- |
| Region | Hourly Hiring Cost |
| USA | $250-$500 |
| Europe | $150-$250+ |
| Australia | $120- $150+ |
| Asia | $25 – $100+ |
The above table represents the hourly cost. If you want to know the information in terms of cost, then the following table will help you.
| | |
| --- | --- |
| Country | Average Salary of Developers (Annual) |
| USA | $106,816 |
| UK | $50000 |
| Canada | $70000 |
| Australia | $50000 |
| India | $30000 |

The Final Thoughts
Before hiring dedicated developers, it's essential to understand the cost implications of doing so. On average, businesses spend $100-$200 per hour on developer salaries.
However, the cost of hiring a dedicated developer can vary depending on the experience level and location of the developer. Suppose you're looking to hire a dedicated developer for your business.
In that case, it's important first to understand your needs and what you're looking to accomplish with your project. Once you clearly understand your needs, you can begin searching for developers who meet your criteria. When vetting potential candidates, ask about their experience, skillset, and rates.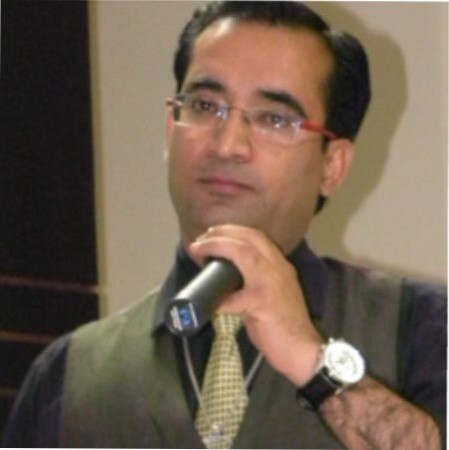 Naveen Khanna is the CEO of eBizneeds, a company renowned for its bespoke web and mobile app development. By delivering high-end modern solutions all over the globe, Naveen takes pleasure in sharing his rich experiences and views on emerging technological trends. He has worked in many domains, from education, entertainment, banking, manufacturing, healthcare, and real estate, sharing rich experience in delivering innovative solutions.