Last updated on November 11th, 2022 at 06:50 am
There are several factors for consideration when it comes to hire mobile app developers to help you bring your vision to life. It would help if you ensured that the developer could communicate well, meet deadlines, have worked on similar projects before, and have references from previous clients. Here are some tips to help you hire the right mobile app developers to create your next mobile app.
This blog is dedicated to some useful tips that you can consider while hiring mobile app developers for your project. Most business owners are aware that if they want to excel in their existing business, then mobile app development is the only or best way to do it. for searching and hiring the developers, they put their queries on search engines like-
What do I need to know before hiring an app developer?
How do I choose a mobile app developer?
How much does it cost to hire mobile app developers?
Can I create an app by myself for business?
And many more. So, we have created this blog to find the answer or for help. By going through all the points, you will have an ultimate revelation about hiring mobile application developers. This blog might help you find out the right person for your work.
Why You Should Hire A Mobile App Developer?
When it actually comes down to the development of mobile apps, it can become quite complicated. Essentially, the best possible options which are available are to hire a mobile application developer or any of the mobile app development services and reduce the burden on yourself.
Here are some key advantages to hire app developers that you would love to read about.
#1. Revenue Generation
One of the key advantages of hiring mobile app developers is you can generate high revenue with the help of an excellent mobile app. The reason is that mobile apps are the best medium to reach the potential customer base, and by developing high-quality mobile apps, the developers can help you with the same. It works with more customers and more revenue.
#2. Cost-effectiveness
By hiring the right developers for the work, you can leverage the advantage of cost-effectiveness for your next app. The cost-saving can lead you to spend the money on some other useful activities like brand promotion and app marketing.
#3. Brand Promotion
For any business in this world, brand promotion is a necessity. The days are gone when brand promotion takes place with the help of banners and flyers. Now, online mediums are being used for that where mobile apps are most promising.
#4. Targeting The Audience
Targeting an audience is one of the important tasks for boosting the growth of a business. Mobile apps are the best medium to do that. In other words, you can understand it as – Android and iPhone are major mobile platforms used by users.
Worldwide there is more percentage of Android users, so you can reach them via developing the app with the help of  Android app developers for hire.
#5. Time-Saving
It is impossible to create the app without having any technical knowledge; although there are some tools available that allow you to create the app without knowledge, you need to learn them, and that requires time. Instead of spending the time learning, it is a better idea to hire the developers who will develop tech app on behalf of you.
#6. Access to The Dedicated Resources
While outsourcing your project, you will have access to dedicated resources and a great skill set. Instead of hiring the developers with any time boundation or anything else, it would be best if you hire dedicated mobile app developers. They will work delicately on your project.
#7. Maintenance & Support
Suppose you have a mobile app, but it is not working fine as per your business requirements; then, instead of developing a new app, you can hire the developers for maintenance and support. They will be available round the clock, so you can contact them anytime if any issue occurs.
Top 5 Tips To Hire Mobile App Developers
In order to hire a mobile app developer that suits your requirement for the development of your application, you should consider different aspects.
When you have finally decided on the vision and ideas of your mobile app of yours, then it is essential to ensure that you share those ideas with a suitable mobile app developer who can actually meet your expectations.
Along with this, mentioned below are some of the tips to consider whenever hiring a mobile app developer:
Portfolio
Technological Knowledge
Experience
Communication Skills
Development Charges
#1. Portfolio
Among the most basic policies of hiring any mobile app developer is to thoroughly check his entire work portfolio before you even shortlist him.
By doing so, you will easily get an overview of his capabilities and the expected extent to which he can go in developing your application.
A great portfolio can provide you with a detailed picture of his exact capabilities. Hence, only after getting completely convinced about his previous projects as well as his background. You can hire him for the development of your mobile app.
For instance, if you are looking for on-demand app development, ensure that the developer has previously developed an on-demand app.
#2. Technological Knowledge
When it comes to technology, it evolves each day. Owing to these drastic changes in the different technologies, a mobile application developer needs to have a good grasp of at least the most recent versions prevailing in the market.
Many mobile application developers can work with artificial intelligence and machine learning-based chat-bots along with augmented and virtual reality.
Also, they have knowledge of cross platform app development. However, the best developer is the one who is actually good in these different sectors along with the various recent versions which streamline the different business operators.
So, you should hire a developer who has extensive knowledge as well as experience in at least one of the recent versions such that your app will not actually fail in competition.
#3. Experience
When a mobile app developer's applications get published in the different app stores, then only he is supposed to be called experienced.
Even if a mobile app developer has developed different applications in the past, they won't be counted unless and until they are actually published in the app store.
At this point, you can easily go wrong. Hence, ensure that you thoroughly inspect all of the app store published links of the mobile app developer.
In case his apps are not published, you should rather search for another developer or hire a mobile app development company.
#4. Communication Skills
Every successful mobile application is resultant of how you actually communicate all of your best ideas to the mobile app developer for optimal mobile application development.
A great mobile app developer needs to be able to communicate every finest detail to you.
Also, he needs to be clear when it comes to communicating the updates as well as the running status of the application on a frequent basis.
Hence, hire a developer who is better at communicating in the language you are actually comfortable with such that he can easily match the ideas.
Also, you can easily communicate with any of the developer's previous clients and can also ask them to inform you about his communication level of him.
#5. Development Charges
Most clients generally fail to discuss the charges of the developer in the starting stages. Essentially it will turn out to be quite a nightmare in case of later stages of project development.
Basically, the reason for this is that a mobile app developer might actually charge less in the beginning, but in the case of the other parts of the project, he might start adding some additional charges to the previously mentioned pricing.
Hence, you need to be always aware of the application's running status and the cost of every change that the developer is making.
Hence, it is way much better to get the cost of mobile application development at a very fair price.
How Much Does It Cost To Hire Mobile App Developers
Mobile app developers play a huge role in the success of any mobile application. So, when you are looking to hire a mobile app developer for your team, it's important to find one who is qualified and has the skill set to build your app. This can sometimes be challenging when you don't have the budget for it.
Before hiring app developers, one should have a clear idea of the cost involved in the process. This is important because hiring an app developer is a major investment. The cost of developing mobile apps varies according to the type and complexity of the project and the developer's experience.
Developers are key resources for any app project development. They are the ones who will have to code up your app in order to make it function properly. Needless to say, there is a significant cost associated with hiring them.
The following post will outline what you should expect to pay and what you should look for when trying to hire dedicated developers for your mobile app.
The average hourly rate for hiring mobile developers ranges from $25 per hour up to $150 per hour or even higher. Suppose you find the cost according to you, but you also need to take care of that
What kind of experience do they have?
How many apps have they developed?
Are they experts in your industry?
How easy is it for them to work with others on your team?
All these things should factor into how much you pay an app developer. For your information, here some factors that affect the cost of hiring app developers which are:
#1. Experience
It is one of the top-notch factors that affect the cost of mobile app developers. It is self-understood that if developers have more experience, then they will cost you more instead of hiring the less experienced one. On the other hand, the advantage is only experienced developers can provide you the high-quality app.
#2. Location of Developers
The location of developers also affects the cost of hiring. For example, in the USA, if you are going to hire mobile app developers on an hourly basis, then they will charge you around $150-$250 per hour on averagely, but if you hire app developers from the countries like India, then here you can find experienced developers at an hourly rate of $25-$50 per hour averagely.
#3. Tech Stack
Although the developers working on app development using the old tech stack will cost you less, but there will be doubt about the success of the app. On the other hand, if you hire app developers having expertise in the latest tech stack, then it will cost you more, but success is guaranteed.
#4. App Functionalities
If you want to develop your app with basic functionality, then it can happen with less hiring cost, but if you need to hire developers for developing advanced functionalities in your app, then definitely it will increase the hiring cost.

Conclusion
Hence these are a few of the factors which are to be considered while hiring the right mobile app developer for your mobile app.Finally, the success of your own mobile app actually depends entirely on the mobile app developer for hire that you have chosen.
Not all of the apps should be the same; hence to witness your mobile app actually standing out in the market as quite unique, ensure that you tick every factor that is mentioned above.
Also, these essential factors will even make you realize that it is quite essential to hire app developers than developing the app by yourself. In case the developer that you have hired has all the qualities from the above list, you can surely hire him.
Last but not least, it would be best to hire developers from a trusted mobile app development company who has proven track record in serving the business by providing high quality app development solutions.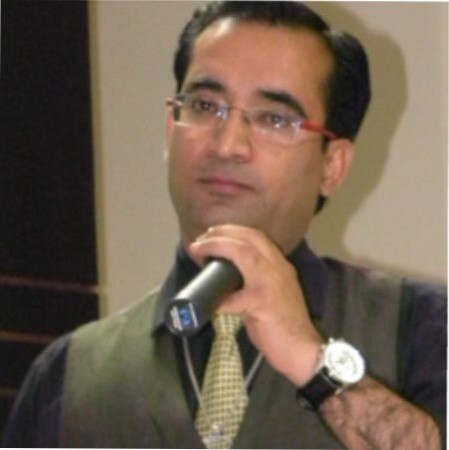 Naveen Khanna is the CEO of eBizneeds, a company renowned for its bespoke web and mobile app development. By delivering high-end modern solutions all over the globe, Naveen takes pleasure in sharing his rich experiences and views on emerging technological trends. He has worked in many domains, from education, entertainment, banking, manufacturing, healthcare, and real estate, sharing rich experience in delivering innovative solutions.