There are a few things to keep in mind when starting a new online business. Creating an efficient supply chain, choosing reliable partners and contractors, deciding on the product range, creating excellent delivery services … this list seems endless. However, budgeting is a major concern for any new business owner. How much does it cost to start my Magento project? – This is the main question our customers should ask us.
Magento is one of the best ecommerce platforms out there. More than 240,000 ecommerce websites have been created in Magento. Not all of these users will be billed for using Magento eCommerce development. They have adopted Magento as their main platform because of its extensive features. Not only does Magento offer great features, it also offers several optimization options. With Magento, the e-commerce platform can be customized to be highly customizable. Offers powerful marketing.
Thousands of developers recommend Magento for ecommerce businesses for its extensive components and highly customizable features. While Magento is beautiful, many companies avoid it just because it costs money. A standard Magento ecommerce website development cost around $ 2,000. A fully custom Magento site costs between $ 2,000 and $ 40,000. While Basic and Custom are the options of choice, Magento Enterprise, which costs between $ 1,000,000 and $ 200,000, is the better option. A fully customized site offers other advantages such as integrated backup and migration support.
There is a general belief that Magento sites are expensive. Well, it's true that Magento increases import costs. Makes the hidden advantages of this site work in the long run. Magento enables businesses to deliver a high-quality user experience. More security, higher conversion rates and adjustment taxes will be cheaper in the long run.
First of all, the famous open source Magento (formerly the Magento community version) is free.
Second, Magento website development offers a range of simple, user-friendly functions and a flexible content management system. In particular, the advanced SEO support function helps your products to rank high in search engines.
Third, Magento is a powerful combination of a highly scalable design and an extensive support network. You can find tips everywhere because there is a large community of Magento developers all over the world.
What Kind of Website you are Planning to Build?
Website with Simple Functionality:
The principle focus of this kind of site is to advise your clients and let them mindful of your business presence. Subsequently it simply needs to show data about your business, items, and administrations, which are introduced on the About page, Homepage, the Services/Products page, and the Contact page.
In addition, it's significant that what you will get is a to a great extent static site with no hand craft. At the end of the day, the engineer will set you up with a CMS (content administration framework) like WordPress, make the important pages filled in with your substance, and apply a pre-made topic for your site.
Website with Complex Functionality:
This type of website usually contains a database and / or dynamic content. Contains pages with general information and some useful pages like shopping cart, product gallery, blogs, and news.
Plus, you get a fully customizable design that is supported by the CMS and makes it easy to make changes to the site content. The cost depends on the graphic skills of the designer, the level of browser compatibility, and the number of custom pages beyond the original template.
Website with Highly Complex Functionality:
This type of website gives you a fully customized website and numerous features such as a second website and some advanced features. For example, they can process consumer input, calculate something, and return analytical results (technically, this is true in the web application world).
You get a well-written and tested web application that goes beyond the complexity of a standard CMS website.
Why you Should choose Magento for eCommerce Development?
With more than 240000 overall clients, Magento has acquired ubiquity in the internet business industry. It is the selection of endeavours of all sizes including Nike, Ford, Vizio, Gartner, Accent Group, BevMo, Food Service Direct, Neverfail, ShoeBacca, TomDixon, Zumiez, etc. Magento is open-source and very extendable. It will assist you with setting up and scale all major types of web-based business. Magento acquires undertakings' trust because of its remarkable components including Page developer, client experience, store satisfaction, incorporated B2B, and business insight. Subtleties are as following:
Page Builder
Magento upholds you to make content with a simple to-utilize interface, customize for explicit client fragments to coordinate with your image voice, and update your pages rapidly. With Magento, you can utilize present day and simplified to rapidly make your charming substance.
User Experience
You can assume responsibility for your customer facing facade. Magento assists you with effectively making your site with out-of-the-crate formats, discover the information you're searching for in only a single tick, and lift the change through personalization.
Store Fulfilment
By Magento re-appropriating, you can permit clients to purchase on the web or get in an internet based store, transport stock properly and precisely and assist with putting away partners convey a customized insight. By and large, with Magento, you can sell and satisfy from anyplace.
Integrated B2B
Magento permits you to give both B2B and B2C clients in only one stage. You can undoubtedly incorporate with the current back-end frameworks, mastermind custom inventories and value records, and lift deals with quick and helpful buying choices.
Business Intelligence
Magento has numerous vigorous business bits of knowledge that will assist you with expanding your deals. You can incorporate your information, envision information experiences, and characterize your measurements and what information you're utilizing.
Cost of Magento Website Development?
When it comes to developing Magento, you have three options: hire a web development agency, a freelance server, or use an in-house development team. Each option has its strengths and weaknesses. This is the cost of each Magento development option, as the topic of this article is Magento pricing.
If you decide to go cheap and risk the low bandwidth, you're fooling yourself. Many shopkeepers start with a simple theme and then hire a developer to customize it. While this approach has the benefits of fine-tuning, keep in mind that top developers with average experience cost $ 50,000 to $ 60,000 per year.
Web Development Agency
Hiring a web development company is one of the three most cost-effective options. However, at a high price, you get high quality and professionalism. You have the opportunity to work with experienced Magento developers who can turn your vision into a polished product. Once you're done, you'll have the opportunity to use advice that will continue to add value to your business.
These agencies charge based on the experience of the developers on their team and the value of their development suite.
Freelancer
Hiring a freelancer is a little cheaper and there is always a chance that you will get the money you pay for. Wherever you get an account manager in the agency, the freelancer offers direct calls and faster communication.
Professional freelancers also support project management. However, when hiring freelance developers, you need to be careful to avoid bad experiences. The cost of working with independent developers depends on their reputation, skills, and field.
In-house Development Team
Many medium and large ecommerce companies prefer to keep up with their in-house development teams with rapid improvements and changes across their business. The main advantage of such a team is the very fast response time and precise control of the development cycle.
Experience has shown that the internal development costs of Magento CE and Magento EE are often the same. If you're hiring a young developer (with less than a year of experience), set aside around $ 60,000- $ 80,000 a year. From there, the developer costs double for every year of experience. The salary can go up to $ 120,000 per year for a seasoned Magento developer.
Extensions
Plugins are independent modules that expand the functionality of the Magento platform. Some plugins are available for free while others can cost thousands of dollars.
Warning: Before finalizing and purchasing extensions, contact the developers to verify version compatibility and possible conflicts with existing extensions. There is always a chance that an extension could cause an error and slow the page loading speed. Therefore, experts advise minimizing Magento extensions in the store. Magento extensions can cost anywhere from $ 50 to $ 500, with Magento prices varying from agency to agency and extensions.
Graphics and Brand Collateral
Online stores need a brand to stand out from the competition. This includes the brand's color scheme, logo, and associated visual elements (collectively known as the Brand Warranty). Likewise, in the video media age, a business needs HD photos and videos to attract visitors and encourage them to buy. All of this requires the services of a skilled graphic artist, who typically cost $ 23-25 ​​an hour.
Domain for the Store
For visitors, the domain name is the business name. So you have to spend a lot of time choosing the shop name and finding the domain name that properly represents your choice. Make sure the name (and therefore the domain) is attractive and memorable.
There are two ways to get a domain name: buy a new domain or buy an expired domain. Robot options have their advantages and directly affect the price of Magento for your online store.
Magento Hosting
As a shop owner, your main focus is on developing your business. This is a full time job and leaves little time for challenges like server management and security. My advice is to look for a Magento hosting solution that deals with server management and security.
Another important benefit of Magento Managed Hosting is that it can be scaled as needed. If available, you can increase the server resources at any time. This is especially useful during the Christmas season, when ecommerce stores have an above-average amount of traffic.
Let me introduce you to Cloudways, a great Magento hosting solution suitable for any size business. By choosing from the five best IaaS partners (AWS, GCE Cloud, DigitalOcean, Vultr and Linode), you can enjoy all the benefits of cloud hosting management without breaking your budget.
Search Engine Optimization
Ecommerce is a very competitive business and Google is a battlefield where everything happens. If your shop isn't in the top ten for the keywords you're looking for, you don't care about the competition. So this is an important part of the Magento ecommerce price list.
To get the top ten Google results, you need to improve your search engine optimization (SEO). To do this, you need to hire an independent SEO agency or an expert with an experience in ranking Magento stores in Google search results. The cost of services is typically around $ 44,000 per year.
Magento Store Maintenance
The Magento price list is not yet complete.
During your daily work, your Magento shop needs regular maintenance to ensure smooth operation. This means budgeting for planned maintenance and as needed.
Maintenance contributes to the stability of the storage and prevents potential disruption to storage performance. Maintenance generally includes updating and patching security. The cost of this work depends on the size, frequency and experience required to carry out the work.
Support
Regardless of the size, your business needs active support in the event of a breakdown. Support activities usually overlap with maintenance and provide the same provider for both services.
One important factor to consider is the customer support that you need to provide to your customers. This area is very diverse with numerous channels and activities. Typical Magento customer support experts will cost you around $ 40,000 a year.
The Key Takeaway
There is no exact offer for the price of Magento. The main reason for this uncertainty is the wide range of options and options that store owners can take advantage of when building their Magento stores. In this context, the Magento Price List shows the choices made by the owners and how they achieve their business goals. In addition, the cost of developing a Magento website can vary from provider to provider, depending on the experience and reputation of the service provider.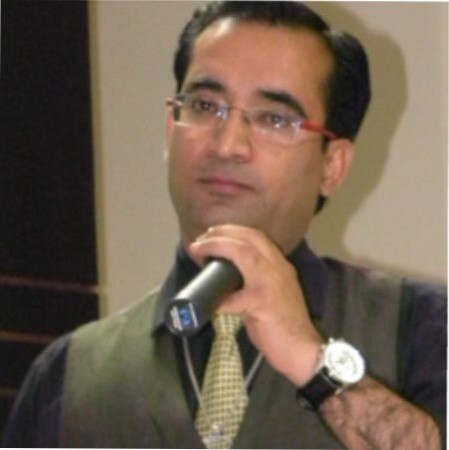 Naveen Khanna is the CEO of Ebizneeds, a company renowned for its bespoke mobile app development and web development in eCommerce app development and AI App development. Delivering high-end modern solutions all over the globe, Naveen takes pleasure in sharing his experiences and views on the latest technological trends.