Ecommerce is becoming increasingly popular with every passing year. The sector is also seeing many new players in the field, trying to get a foothold in the industry. As Ecommerce is largely dependent on Information Technology, you need to carefully choose the right eCommerce platform.
There are many options which include Magento, Shopify, BigCommerce, and Wix. In this blog, we will closely examine the Magento platform and why it can be an ideal choice for you.
Features of Magento
You have to carefully examine each of the features of an eCommerce platform to decide whether it could be a good fit. Let's have a look at the features of Magento, which will help you with the decision.
Open-Source
Magento is free of cost, built using PHP, and is highly flexible. It also provides integrations with lots of third-party services. You can manage multiple stores, and you get very good analytics along with it.
Community Support
Magento has a solutions partner program wherein Magento's community of developers contributes to the core codebase. Along with that, many webinars are organized by experts to showcase how to build websites with Magento.
Security
Magento, which is now Adobe Commerce, has many security features. Secure authentication and SSL encryption keep customer data safe. If you go for Magento's advanced plans, you get enterprise-level support and topmost security.
You also get compliance certifications which are required for operating across international borders.
Admin Panel  
If you want to run your eCommerce store smoothly, you need an efficient admin panel. Magento's powerful admin panel has powerful features to manage orders, customers, and products.
The panel also provides options for generating reports to analyze customers purchasing patterns.
SEO
Magento has an SEO-friendly content management system along with a number of SEO tools.
Magento platform optimizes the URL for search and is up to date as far as SEO features are concerned. It has keywords in the title of the products and navigation by layers.
Order Management
Magento platform's system helps in keeping track of demand and supply. It makes managing your inventory very easy, even with multiple channels.
The advantages you get include reduced costs and efficient handling of returns and refunds.
Out-of-stock products are not displayed.
Integrations
You can easily integrate third-party modules to your Ecommerce store set up on the
Magento platform. There are several customization options available.
You can add Google Analytics, eBay, Mail Chimp, Paypal, and other third-party integrations.
Marketing
For promotional purposes, there are several personalization tools available. You can create customer segments based on different parameters. Thus, you can send personalized offers to your customers.
The Magento Platform also helps you in up-selling, cross-selling, and promoting similar products to your established customers.
You can organize your eCommerce store based on criteria such as new releases and top sellers etc.
You can also send customized emails or newsletters to a large segment of your customers in one go. User-generated content in the form of product reviews can also be used to create a community.
Mobile Optimized & Responsive Website
Magento supports HTML5, which means that you don't have to worry about the customer's mobile experience.
You can also use Magento as the backend in combination with Vue or React as the front end. This architecture is called headless and provides omnichannel optimization.
PWAs can be created using Magento PWA studio, which creates a single solution for an eCommerce store, website, and app.
A slow-loading website will not get much traffic, and Magento ensures that your eCommerce website is responsive, which ensures top performance on all devices. This is done through Content Delivery Network and full-page caching.
The platform uses cloud-based services for using various tools to improve performance. This reduces abandoned cart issues, which is a major reason for loss of sales due to slow-loading websites.
Use Cases of Magento
Magento eCommerce, which is now Adobe Commerce, is being used by many high-performing stores. Let's have a look at some of the high-profile use cases of Magento to know its true worth.
Vizio
It is a consumer electronics firm that is into manufacturing audio and TV equipment. The company offers products both via brick-and-mortar shops as well as online.
Its online store looks clean with well-structured data blocks and offers an incredible shopping journey.
Nestle Nespresso
This firm is part of Nestle Group, which is one of the global giants in the food & beverage industry.
Nestle Nespresso has been using Magento since the year 2009. Its mobile version is also fabulous. The interface is intuitive, attractive, and user-friendly at the same time. This is the reason for its high conversion rates and User Experience.
Cox & Cox
The company is a well-known brand in England in homeware. The online store has some unique furniture, accessories, and a range of other products. Cox & Cox also keeps expanding its catalog of products.
The company's website uses Magento 2 and Magento Commerce. It provides several filters on the product page and has a good navigation panel.
The store is also known for its shipping experience, which is due to Magento's shipping capabilities.
Monin
They are known for their distinguished syrups and are a major player globally. Monin's products include liqueurs, smoothies, sauces, syrups, and more.
The online store looks delicious with images of food products, creating an engaging experience.
The Magento platform has resulted in a 400% increase in sales, a 20% increase in conversion rates, and a 10% increase in revenue generated via email.
Olympus
Olympus is well known for its cameras, other optics products, and medical equipment. The company has a majority share in global endoscope products.
The company uses Magento Enterprise as a Content Management System.
Why Should You Go For Magento?
Every business wants to increase its reach, and Magento provides opportunities for that with its unique set of features. With Magento, you can manage multiple storefronts from one platform.
You should go for Magento because it allows the following:
Push Notifications: This feature helps in attracting the attention of customers and keeps them informed about new arrivals, the latest offers, and back-in-stock products.
Merchandise: The platform provides firms with content management features, and as a result, there will be no issue with merchandising.
Marketplace Integration: You can integrate your eCommerce store with different marketplaces. This increases the visibility of their products and increased sales.
Global Expansion: Its multi-channel integration allows you to expand globally. It supports around 150 languages and many payment gateways.
The Bottom Line…
It can be clearly seen from what we have discussed that Magento can be quite beneficial if you are looking for growth & expansion. It helps you in building a customizable eCommerce store at an affordable price.
SEO is important for all online resources, and Magento provides in-built SEO features. This will help your eCommerce store in getting better search rankings, traffic, and sales.
As per estimates, one-fourth of all eCommerce websites are built using Magento, including some big brands like Nestle, Ford, Nike, and Samsung.
In case you are still not sure about Magento eCommerce platform, get in touch with us at eBizneeds.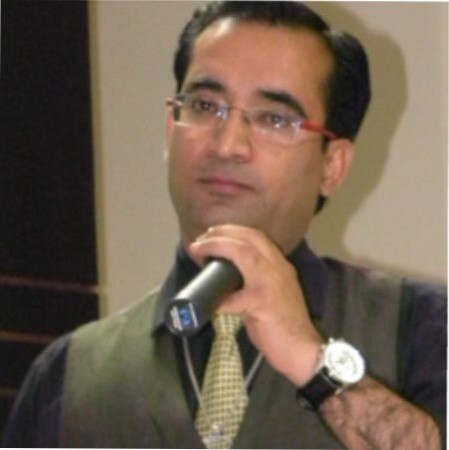 Naveen Khanna is the CEO of eBizneeds, a company renowned for its bespoke web and mobile app development. By delivering high-end modern solutions all over the globe, Naveen takes pleasure in sharing his rich experiences and views on emerging technological trends. He has worked in many domains, from education, entertainment, banking, manufacturing, healthcare, and real estate, sharing rich experience in delivering innovative solutions.