Last updated on December 29th, 2021 at 09:29 am
As per the Adobe reports, eCommerce sales reached to $4.2 trillion last year, in the first three months of 2021, it hit $876 billion. The growth of ecommerce platforms is jaw-dropping; however it comes with significant challenges such as handling great number of visitors, anticipating and exceeding customer expectations around content creation, mobile-friendliness, omnichannel availability, and sleek design.
We believe Adobe Commerce powered by Magento is one of the best eCommerce platforms for mid-market and enterprise-level businesses. Magento has been named the number one platform five years in a row by Gartner's Magic Quadrant.
Due to its open-source nature and flexibility, Magento gives you long-term stability over Shopify and other platforms. Moving your eCommerce business to another platform every 6 months is not a good idea. By using Magento, you are able to choose a new host, a new payment provider, and overcome the risks of the market. Magento has the ability to handle complex data needs and is scalable.
For B2B business transactions, Magento Commerce is the finest platform. Do you have 5 to 10 multinational businesses that all require a multilingual eCommerce experience that is fully linked with your backend management? Magento can help you with that. Because of the hard effort and innovation of software engineers and developers, technology is progressing at a faster rate nowadays. If you want to keep ahead of the curve with new technology, Magento's progressive web app (PWA) is the logical choice. With new cutting-edge technology, Magento Development Company can help you establish an empire. This is why Magento is a good choice for your online store.
Magento Community, Magento Commerce, or "Magento Commerce Cloud" is all terms for the same thing. What is the benefit of purchasing the enterprise edition? It all relies on the requirements of the consumer. To begin with, you may run a successful firm with open-source software if it meets your needs. You can use third-party extensions to provide new functionality, but you must shoulder the cost of maintaining them and ensuring that they are bug-free.
Magento Commerce and Magento Commerce Cloud are well worth your money if you run a million-dollar eCommerce platform or more. The following are some of the additional features available with Magento Commerce and Magento Commerce Cloud:
Experience with Customers:
The New Page Builder concentrates on the consumer rather than the technology. The drag-and-drop site content editor aids in the creation of a best-in-class eCommerce platform.
Personalization and Customer Segmentation features, as well as a robust admin experience, help to streamline day-to-day operations.
Elastic search technology provides products that address client mistyping, guesses, and synonyms, as well as assisting you in creating fantastic user experiences for your consumers.
Operational efficiency:
It provides you with next-generation business analysis tools in the form of configurable dashboards with stunning visualisations.
Cloud-based technology ensures that information is always available on any device connected to the internet.
Because internet connectivity will reach new heights with the deployment of a 5G network, mobile commerce solutions must be adaptive. Shopping is seamless across all devices, including tablets, smartphones, and computers.
Advantages of the eCommerce platform
There are numerous compelling reasons for web developers to select the Magento eCommerce platform over other available options. Magento Website Development Services can help you grow your business fast and speedily. The following are some of the benefits you may enjoy:
1. Ease of use and customization
Magento is a free-to-use open-source platform. Furthermore, the open-source platform has a large community of support that can be leveraged to construct a business app that meets the needs and requirements of users without any problems. It facilitates simple Custom Software Development.
Overall, Magento is divided into two categories. Magento's community and enterprise editions are both available:
Magento community edition (CE) – this version is free, and developers do not have to pay any further fees to utilize it in their businesses.
Magento enterprise version (EE) – this is a commercial version where developers must pay a fee to access enhanced capabilities for their business.
2. Flexible platform
The importance of first impressions cannot be overstated. Buyers will not trust eCommerce sites that are not appealing or appealing. However, most content management and eCommerce solutions do not provide an engaging or captivating experience. Your eCommerce website should be a natural extension of your brand, exuding confidence in your products and business practises.
You'll need an eCommerce platform that can be customised to meet your brand's appearance and functionality. Magento is unusual in that, with the help of a development agency, it can be completely customised. Developers with the correct skills can give your product, shopping cart, and checkout pages a unique look and feel that will set your site apart from the competition. Hiring ecommerce Development Services is a great way to create something truly unique.
When designing a commercial application, Magento development companies also benefit from high flexibility. This enables the developers to display the app according to the preferences of the users.
The product category, offered services, sales, content, and other aspects of the web pages can all be simply altered without the need for complicated code. The programmers can construct a flexible web page that can be improved at any time.
3. User-friendly
Do you have any experience with the Magento platform? Do you worry that you won't be able to use all of the platform's features and functions?
You'll be relieved to learn that the Magento platform is extremely user-friendly. This means that even if you are new to the platform or a beginner, you will have no trouble using it. Both users and administrators will find the platform to be user-friendly.
This allows you to simply modify your website to meet your specific needs, even if you aren't a coding expert.
4. Simple integration of 3rd-party tools
One of the best features of Magento eCommerce development services is the ease with which it can be integrated with third-party applications. The seamless integration enables developers to instantly become involved in improving the website experience.
The developers can add numerous unique features, details, and components to the website using such 3rd-party connections in order to keep present clients and attract new ones.
5. Mobile friendly
Magento is a mobile-friendly eCommerce platform. It let Magento features load quickly and effortlessly, regardless of screen size. When browsing the website on a mobile device, users or administrators will have no issues. The website works flawlessly on smartphones, tablets, desktops, and other mobile devices.
6. SEO-friendly
Magento eCommerce platform is also search engine friendly. This aids in the improvement of the business website's search engine rating. A better search engine result ensures a greater audience reach. This contributes to the company's growth and development.
7. Responsive Design and Mobile Commerce
For eCommerce businesses, mobile devices are changing the game. According to Google, 92 percent of shoppers who use their cellphones to search for things make a buy. The mobile commerce market is expected to reach $488.0 billion by 2024, according to Business Insider. For eCommerce businesses, this gives a once-in-a-lifetime opportunity: provide a smooth mobile experience and then profit from the increased site traffic. Isn't it simple?
Magento, on the other side, was designed specifically for mobile use. Its mobile-friendly web pages, user-friendly shopping cart, and speedy checkout capabilities were created with smartphones, tablets, and other mobile devices in mind. Magento development also includes associated accessories, products, and assistance articles to improve the mobile user experience and sales potential. Consumers will stay on your site longer if they have a pleasant browsing and purchasing experience, increasing the likelihood that they will find something they enjoy and, ultimately, make a purchase.
On the whole, your site should be mobile-first, with adaptable web pages, intuitive shopping cart features, and simple checkout processes.
8. Marketplaces and Multichannel Commerce
When it comes to purchasing, customers prefer to have options. They want to be able to shop in-store, on social media, through retail partnerships, using their Amazon account, or on eCommerce websites. Some businesses may believe that driving customers only to one of these channels will enhance conversion rates, but this is a mistake. Limiting your customers' choices simply makes it less likely that they will stick with your business in the long run.
So, how can you boost client lifetime value while avoiding inventory and fulfilment issues? You can go for an Enterprise Software Development Solutions that integrates with a variety of sales channels so you can reach out to a larger number of customers. Magento has the ability to link to various marketplaces where you already have a presence and manage them all from a single administration interface. Expanding your total addressable market by only one more marketplace can significantly improve your total addressable market. In the United States alone, Amazon sells over 353 million products and reaches over 213 million unique users. Magento development also allows integrations with Alibaba, eBay, Etsy, Rakuten, and Souq, in addition to Amazon.
Furthermore, Magento offers a thriving extension marketplace that allows you to integrate with a variety of payment, shipping, accounting, and customer service tools. You can meet clients where they are and take advantage of multichannel buying power by supporting several marketplaces. Experienced Magento developers can construct multichannel experiences and customise for a wide range of markets, bringing you more consumers and income.
9. Support for multiple stores
To meet client demand, more and more firms are opening several shops in different locations. While several of these brands are managed by the same organisation, the majority of these websites are controlled independently. It's difficult enough to keep track of all those sites, update content, and drive traffic, let alone manage each eCommerce store. Worse, customers have difficulty syncing data across platforms, limiting them to the most basic analytics and predictions. You should be able to manage all of your stores from one place with your eCommerce platform.
By integrating all of your sites under one admin panel, Magento makes it easier to manage all your business activities. Magento development makes it simple to add and edit additional storefronts once this configuration is complete. Furthermore, Magento allows you to implement dynamic search, which includes auto-suggested phrases and filterable tags for a superior user experience across all of your businesses. This not only reduces administrative overhead and increases consumer involvement, but it also provides you with a holistic perspective of your organisation, allowing you to identify opportunities for improvement. Using Magento to connect all of your stores allows you to expand as quickly as the market demands.
10. Segmentation in Magento
Furthermore, Magento allows you to target specific groups of individuals based on their previous purchasing behaviour, site actions, and things put to their shopping cart. You may create intelligent email campaigns with blog posts and informational content based on consumers' historical purchase history and expected interests using this information. Furthermore, Magento allows you to give discounts that are relevant to the products clients have clicked on, purchased, or added to their carts, either onsite or through email.
You can also set up your Magento instance to show product recommendations and upsell promos on both the product and checkout pages. Customers will be far more likely to use these coupons if you can personalise them to distinct groups of people and their patterns of activity. When combined with Magento's one-page checkout, these highly targeted content marketing methods attract more website visitors and increase conversions.
11. Creating Content Quickly
Have you ever purchased a high-priced item without first researching it online? The most likely answer in today's world is no. Consumers conduct 81 percent of their research online before making a purchase. To make sure they're getting the most bangs for their dollars, they read reviews, blog postings, and explore product catalogues.
Appearing at the top of search engine results is crucial for capturing a customer's attention. And how do you go about doing that? A solid eCommerce platform should allow you to rapidly and simply produce fresh content without coding and show it to the proper audience.
Magento also produces SEO-friendly URLs for each of your web pages and urges you to change product descriptions and Meta descriptions, which will help your site climb the search rankings. Furthermore, Magento is designed to be user-friendly. The ability to see your site on any device helps your content rank higher in search engine results on Bing, Google, and other platforms.
Conclusion
A dull, non-responsive eCommerce website will not attract loyal customers. Consumers want to learn about what you have to offer from all of your affiliated companies, on any platform, and they want it to be aesthetically beautiful. They want to read other people's evaluations, look at product recommendations, and buy accessories that are relevant to them. Fortunately, one eCommerce platform stands head and shoulders above the rest. Hiring a great Web App Development Services can help you take your business to the next level.
Magento is known for its mobile commerce, multi-channel, and multi-store features, all of which are contained within a highly customizable framework that allows for engaging designs and unique functionality. Magento's out-of-the-box capabilities make it suitable for businesses looking to launch new SKUs, grow into new markets, and save money through streamlined processes. Magento's upselling and cross-selling methods, as well as targeted promotions, improve sales potential. If any of these factors are critical to your eCommerce firm, the Magento platform is worth investigating.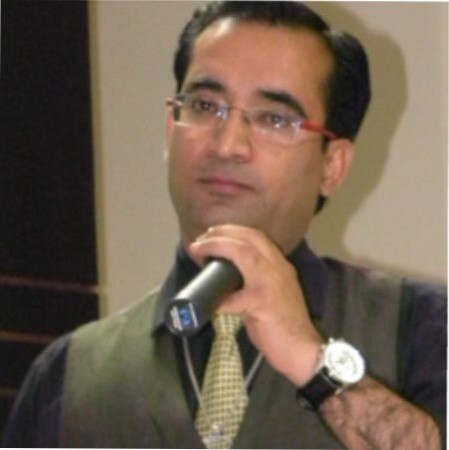 Naveen Khanna is the CEO of eBizneeds, a company renowned for its bespoke web and mobile app development. By delivering high-end modern solutions all over the globe, Naveen takes pleasure in sharing his rich experiences and views on emerging technological trends. He has worked in many domains, from education, entertainment, banking, manufacturing, healthcare, and real estate, sharing rich experience in delivering innovative solutions.