Last updated on January 12th, 2023 at 05:53 am
A taxi booking app is a smartphone application that allows users to book and pay for taxi rides.
Develop a taxi booking app is a very lucrative business opportunity for startups. If you want to build such an app from scratch, you might need to invest in a good mobile app development company like eBizneeds.
The taxi booking app development cost can vary greatly and depend on the app's complexity. So, if you plan to make an app similar to Uber and Ola, you must be ready to pay a lot. You should know that the amount charged depends on the app's complexity, which is very important.
Developing a Taxi booking app requires a reasonable amount of time and investment.
Taxi booking apps are now being used widely by taxi drivers worldwide.
But still, we can't avoid the question – how much does it cost to develop a taxi booking app?
This article will cover the development costs of a taxi booking app and its features.
Market Overview of Taxi Booking Apps in the USA
The taxi booking mobile apps have observed massive growth in current times, and they are going to grow exponentially in upcoming times. It is one sector that can never stop operating because it provides different benefits to users and passengers of the app.
The market for taxi booking apps was worth somewhere around $36,000 million in 2017, and it is anticipated to grow at a CAGR of 16.5 percent through 2025, reaching a total of $126,521 million.
Take Uber as an example; the business model has expanded tremendously in recent years. Furthermore, the app is used in various countries around the world.Who needs a taxi when they can avail of cheap and easy taxi services?
Uber has also achieved great success in less than ten years, capturing a market worth USD 72 billion. It is their global market value. Take a look at the graph showing their growth year by year:
Here are some eye-opening statistics:
Approximately 17.5 billion US dollars in net income were generated by Uber's technology in 2021.
Uber, a major player in the market, is available in more than 900 cities and 69 countries around the world.
The mobile transportation network company has about 93 million monthly users across the globe.
The Need for Taxi Booking App Development
It's estimated that almost half of the world's population travels by taxi. Whether planning a family vacation or a business trip, taxis can be a great way to get around.
Nowadays, taxi booking apps have become quite popular due to their convenience and mobility. With the help of these apps, customers can track the availability of taxis and book them quickly and easily online.
A taxi booking app allows drivers to find the location of their next passenger easily. They can set the price and time of their trip. If their location gets too crowded, they can choose to drop the passenger at a nearby place.
This app saves cab drivers from the hassle of sitting and waiting for passengers all day. It also makes taxi driving more reliable because you are always close by. Taxi apps also allow passengers to get real-time updates while waiting for their taxis.
There is considerable demand for taxi booking apps that could offer users a unique ride-sharing experience. On the other side, millions of people used to commute daily from one point to another, which generates the demand for taxi booking app solutions.
You can leverage this trend to start a taxi booking business by launching a ride-hailing app.

Taxi Booking App Benefit For Both Passengers and Drivers
The taxi booking app is a solution to different issues, such as finding cabs under the sun, less waiting time on the road, and so many other things. There are different benefits one can draw from such apps. Despite the passengers, there are different benefits for the drivers as well.
Let's explore some of these Taxi booking app benefit:
For Drivers
They do not have to travel across the city and waste their gas trying to find the riders. Meanwhile, they can wait for a booking to arrive and then leave from the destination they halted at.
Payment is frequently developed through mobile wallets or online banking, which eliminates the need for drivers to carry large amounts of cash.
The drivers have the right to offer feedback and ratings to each passenger. Hence, if there is an unprofessional rider in their car, they can provide him accordingly and spare the other drivers' fear.
Since these apps have GPS enabled, it is easy for the drivers to track their riders, as compared to traveling to places and asking individuals for support.
There are fewer opportunities to waste time because the drivers will arrive at the meticulous location and move their taxi only while a booking is made.
For Passengers
The exact details related to the location of the cab and the time it will take to arrive are shared by the taxi booking apps with the passenger. As a result, they are qualified to use that time for something else.
One does not need to step out of the house because the passengers can book their rides from anywhere.
The payment technique is moderately useful because, in the case of passengers, they do not have to carry cash around with them. They have the ability to pay online or simply link their digital wallets to the application.
There is more transparency with the support of the app because the passengers can also rate and review the cab drivers.
They do not have to wait out on the road to ask the taxis for a lift. This can save them a lot of energy and time.
Consider These Taxi Booking Apps
Before you're more interested in knowing the taxi booking app development cost and features, it would be quite useful to know the types of taxi booking apps you can consider for your own business.
There are two key types of taxi apps; among them, you can choose any of the app models.
Dedicated taxi Booking Apps
A dedicated taxi booking app development model would be fine if you have an individual taxi booking or rental business. You can easily manage your fleet, driver allocation, and vehicle tracking.
The dedicated taxi app can help you to reach a broader customer base, and it will also facilitate you to offer your taxi services at the best level. There will be no aggregator between you and your customers.
The best part is that you can execute a customer loyalty program effortlessly to have a strong relationship with your app users.
On-Demand Taxi Booking App
It is also known as the aggregator or Lyft-like taxi booking app development model. The on-demand taxi booking app model is the best option if you want to set up a startup. Ola, Uber, Lyft, Easy Taxi, and more.
While going with this model, you will work as an aggregator and earn via commission.
The on-demand taxi booking app works like a platform where the customer meets taxi owners for ride booking. Compared to the other taxi app development models, you can launch your app at less cost.
The Cost of Developing a Taxi Booking App
The cost of building a taxi booking app depends on several factors, such as the features required, the number of platforms to be supported, the number of devices to be supported, and the level of customization.
A basic version of a taxi booking app for a single platform comes to approximately $20,000- $40,000. But if you need an advanced version, taxi booking app development costs more than $50,000.
The most critical factor in determining the cost of your app will be the features you want to include. A basic taxi booking app allows users to request a ride and track their driver's progress. Still, if you want
to include features like fare splitting or estimated arrival time, you'll need to budget for additional development time and costs.
The next factor to consider is the platform you want to build your app. If you want to develop for both iOS and Android, you'll need to budget for two separate development teams. And if you want to include a web-based version of your app, you'll also need to factor in the cost of web development.
Last but not least, you'll need to decide where to locate your development team. To keep taxi booking app development costs low, you can look for development talent in countries with lower wages.
However, suppose you want to ensure a high quality of work. In that case, you may consider hiring a more experienced mobile app development team or hiring dedicated developers for project development.
For better insight about the cost, let's check the breakdown.
Components

Cost

UX UI design

$2000-$5000

Front end development

$10,000-$15,000

Back-end development

$10,000-$15,000

Web development

$5,000-$10,000

Testing and QA

$5000-$8,000

Hiring Cost of Developers

(* if you choose hourly hiring model)

$25 / Hour
Both taxi booking app models are the best at their place. The only thing required is to develop an app that can meet the business requirements or objectives. An experienced and trusted taxi booking app development company can help you in a true sense.
Technology Used for Taxi Booking Apps
While it is simple to attribute Uber's success to the viability of its business model and the market's current demand, customers don't give the technology underlying it nearly enough credit. It's important to identify the target audience's persistent problems and viable remedies.
But for the answer to be widely accepted, the implementation must be practical. While the following essential components might be categorized as taxi booking app development technology:
Android and iOS app creation
Backend application
Backend App Design for Mobile Taxi Booking App
The backend of a taxi booking mobile app
As the name implies, the backend is the core of the program, and as such, its expansion requires careful attention to detail. A backend is responsible for connecting an app's function to its associated performance.
It is also a crucial step in the process of creating a taxi app. Python and JavaScript are the two fundamental programming languages for connecting the app to the appropriate interface.
The next step is to select a database where the data from the app will be safely kept. Redis, SQL Server, MSQL, and PostgreSQL are all extensively used for this. Backend development can be time and resource consuming.
However, it's important to keep in mind that a solid foundation would benefit your mobile app in the long run.
App Development for the iOS and Android Operating Systems
Businesses that want to create a mobile app, whether it is for an online taxi booking service or anything else, often struggle with choosing the best platform for developing mobile apps. The most popular platforms are Android and iOS; thus, these are your only options.
However, the problem shouldn't truly exist. To not lose out on either platform's user base, businesses must create applications for both. Both applications have the same backend user interface. Only the development tools and platform selection are different.
We may look into VivoCabs, a white-label taxi application created by FATbit Technologies to get an understanding of the whole technological stack that supports an online taxi-booking app.
Android
OkHttp, Volley, Retrofit, and Gson are used for networking.
Gradle is used in the Build System.
Maps are created using Google Maps.
Glide is used for image loading.
Services are used for background services
Espresso is used for automation coding.
IOS
The fabric used for crash detection
UI image extensions and the IQ keyboard manager are used for placement and sizing.
Backend is powered by Almoner, Moya, and Google Services.
Local preferences or core data used for storage
Repository: Vivo Cab Rider/Vivo Cab Driver (Github).
Xcode instruments used for testing
App Designing
The success of your app as a whole is greatly influenced by its design. It mostly comprises developing the user interface, user experience, and aesthetics that is accompanied by some SEO best practices.
Your app's layout may be created using a variety of design tools, including DreamWeaver, Photoshop, and Panic Coda.
Steps to Follow For Taxi Booking App Development
There's a good probability that, as a taxi or transportation company, you don't have an internal development staff.
If you want to construct a taxi app in this situation, you essentially have two choices:
1) engage an internal team, or
2) give the task of developing the app to a group of outside experts.
The first choice requires a lot of time, effort, and money. It also has a lot of recruitment-related problems. It makes more sense for you to collaborate with a trustworthy development partner as a result.
So, here's a step-by-step guide on how to create a taxi app:
Step 1. Select the best collaboration model and hire a development team
You must first choose a trustworthy growth partner. You need a business that can execute your project with a strong staff and a wide range of knowledge.
eBizneeds would be a wise decision. Cutting-edge bespoke mobile app development services are something that esteemed design and development company excels at. Thus, your initiatives will be in good hands with us.
Then, you must create a proper cooperation model to make sure of a seamless project flow.
Step 2. Establish your niche, audience, and market analysis
The hired team will require further information from you before they can proceed with the execution of your project. The development experts specifically need to be well-versed in your market, target audience, and area. You must specify them in step 2 as a result.
Pro tip: To get insightful knowledge and mold your aims, wants, and requirements, do a comprehensive investigation of the market and competitors.
Step 3. Create an MVP for a taxi app
An excellent place to start is by creating an MVP (minimum viable product). To get a broad idea of what your future app will look like, you must first create a very simplified version with the bare minimum of features.
Step 4. Choosing a Tech Stack for a Taxi Booking App
Finding the tech stack for your project is the next stage. A taxi booking app development company helps you to choose the best tech stack for a taxi booking app.
The databases, payment options, and mobile and backend services that will be utilized to build your app must now be discussed with your development partner.
Step 5. Decide on a Revenue Model
The revenue model your app will utilize is another crucial element you want to specify early on. We already discussed the greatest methods to profit from a taxi booking app. Determine which income strategy will work better for you by thoroughly analyzing them.
Step 6. Move to UX/UI
User experiences are now the main emphasis of the app industry. As a result, the design stage is one of the most important if you want to ensure that your app provides amazing experiences and is successful.
The chosen professionals will now create an easy-to-use user interface (UI) and a satisfying user experience (UX) for your app.
Step 7. Develop
The project's development process is the most challenging and time-consuming phase. At this point, your committed development team will bring your ideas to life and create a premium taxi app for you.
Step 8. Test
You must hand over the project to skilled QA professionals after the development phase so they can test it and make sure everything functions properly.
Step 9. Launch
When everything is in order, you should upload your software to Google Play or the App Store (or both) so that consumers may download it.
Step 10. Promote
You need to start promoting your application as soon as it is launched. Create and execute some advertising initiatives that are aimed at various consumer segments (i.e., customers, drivers, and admins).
You should have a clear marketing plan in place well before the launch. This will give you time to "warm up" your audience before you introduce your product.
The Features Of A Taxi Booking App
A taxi booking app is a smartphone application that allows users to book and pay for a taxi through their phone. Multiple taxi booking apps are available, each with its own set of features. A taxi booking app may include features such as a fare calculator, a map view, a list of available taxis, and a payment gateway.
From the costing point of view, features are key factors in the taxi booking app development cost. The number of features can increase or decrease the cost. Furthermore, the app's cost will also increase if the number of advanced features increases.
Some of the most common features of a taxi booking app include booking a taxi in advance, seeing the estimated fare, and paying for the ride through the app. Some apps also allow users to rate their experience, which can be helpful for other users.
One of the best features of a taxi booking app is its convenience. With just a few taps on your phone, you can book a taxi and pay for the ride without having to carry cash or fumble for change. It is especially useful if you're in a hurry or in an unfamiliar area.
Another benefit of using a taxi booking app is seeing the estimated fare before booking the ride. This way, you can budget for your journey and know how much the ride will cost.
A taxi booking app is a great option if you're looking for a convenient and affordable way to get around. With so many apps available, there's sure to be one that meets your needs.
There are three segments of a taxi booking app that you need to develop. Let's kick-start the list of features you can consider including in your app as per sections.
#1. User Panel
A dedicated user panel contains all features that a user can use while thinking about booking a taxi ride.
Signup: registration is very easy; any user can register with a phone or e-mail
Profile: Once registered, users can create a profile on the site.
Taxi booking: it is a prime feature of the user panel that allows users to book a
Fair calculation: users can have a clear view of the fair estimation of
Driver Information: it contains drivers' information, including their contact number
Payment: the app contains multiple payment options, so users can choose
In-App Chat: in-app chat is for communicating with the driver or admin for any
Push notifications: If there is an update, then users receive the information via push
Driver rating: After the ride, the user can rate the driver, so the other users can also view
Travel History: User can view their ride history for a week or a
Customer Support: In case of any issue, users can contact the
#2. Driver Panel
The driver panel is dedicated to the driver and contains all valuable features that help the drivers manage their tasks effectively.
Registration: drivers can register themselves on the app via their phone number and e-mail
Profile: once registration is done, a driver can add all details to their
Status: drivers can set their availability status, e., available, not available.
Trip Alerts: when a user books a ride, a notification will go to the driver's
Earning Tracker: the can driver can view their monthly earnings, combining all
Navigation: it is empowered by geolocation features that work on real-time
Push Notifications: drivers can send or receive instant updates or
Messaging: if there is any need, then drivers can talk via messages to the
Passenger Ratings: drivers can also rate the passengers, so the other drivers can also
Booking Acceptance: drivers can accept or reject the booking as per their
#3. Admin Panel
Admin panel allows app owners or administrators to manage the app in a fine way.
Secure Login: admin can log in to the portal via a secure username and
Fare Management: admins can set or modify the fare according to the
Add/Modify Locations: based on service history, admins can add or remove
Cab Allocations: the admin can allot more vehicles in a specific area on
Booking Tracker: booking Tracker showcase all related information about
Earning Tracker: it displays complete information on revenue generated by the
Push Notifications: taxi booking app admin can send instant alerts to the drivers and
User Management: Admins have all rights to add, delete or modify users' accounts and
Reporting & Analytics: app admin can generate a report for business analysis and make strategic

Why choose eBizneeds for Taxi Booking App Development?
With 50+ experienced app developers, we are a leading website and app development company. Our team can effectively combine your ideas and carry out your business goals at a reasonable price.
To quickly create your own clone of the taxi booking app, get in contact with our expert immediately!
The Conclusion
The taxi booking app development cost depends on a number of factors, such as the features required, the number of platforms to be supported, the number of devices to be supported, and the level of customization.
You can have a basic taxi booking app at the cost range of $20,000-$40,000, and the rest depends on your requirements, where features play a crucial role.
The better idea to develop a taxi booking app with an optimized cost is to consult with an experienced on-demand mobile app development company that can understand your needs and help you implement the app better.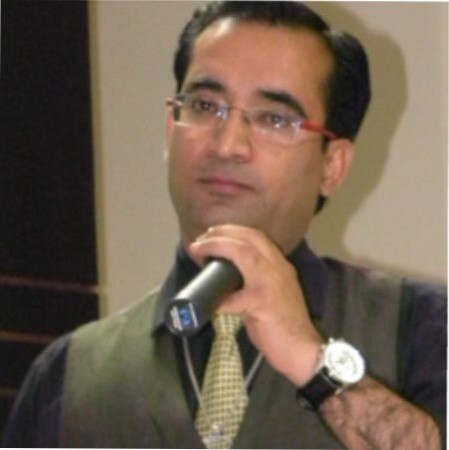 Naveen Khanna is the CEO of Ebizneeds, a company renowned for its bespoke mobile app development and web development in eCommerce app development and AI App development. Delivering high-end modern solutions all over the globe, Naveen takes pleasure in sharing his experiences and views on the latest technological trends.