Taxi booking app development might seem like an intimidating task, but it can be done if you have the right guidance and assistance. This article describes how to create your own taxi booking app like Lyft so that you can provide better services to your clients or even use it to launch your own business.
Businesses need to find a way to make their revenue in order to survive, and every business is different. The same thing is with the ride-hailing or taxi booking business.
If you are looking for growth, there is no doubt that a mobile app like Lyft can help you achieve your business goals. Including the app like Lyft, you can also refer to another legendary app: the Uber taxi booking app. However, in this article, We will let you know how you can create an app like Lyft.
Right now, jumping directly onto the steps is not a good idea, so first, we will go through some critical stats for in-depth understanding.
Taxi Booking Apps Like Lyft: Key Stats To Consider
The reason behind mentioning the key stats is to let you know that you are on the right path if you are thinking about growing your business with the help of ride-hailing app development. So, let's check these exciting stats based on various surveys done by top-notch stats sites like Statista and others.
There are more than 2.87 billion smartphone users around the world, and a major portion of this population uses ride-booking apps.
The taxi segment revenue is projected to reach $278 billion by 2022.
The estimated market volume of the taxi booking app segment's revenue is $370 billion for 2026.
The taxi booking app users are expected to reach 1,430.8m by 2026.
53% of the total revenue of taxi booking is from online booking.
For 2022, the revenue growth is 33.3%.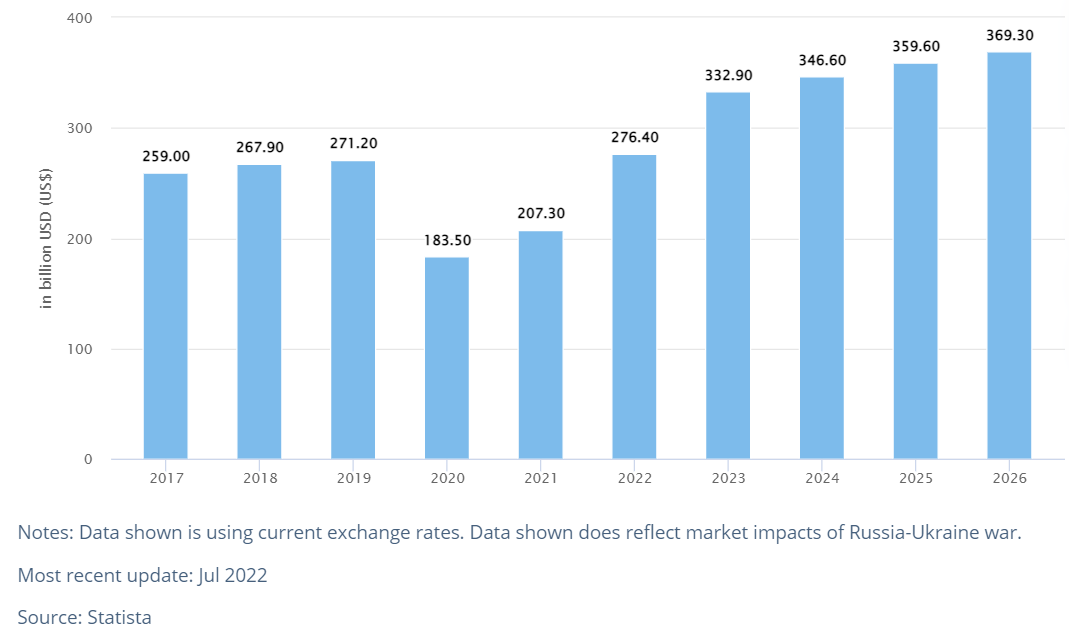 By looking at these stats, you will find that one thing is common to all of them: that the ride-hailing or taxi booking app segment is growing fast. The much-needed thing is a taxi booking mobile app that offers something unique to the users.
To provide the same, it would be best to consult an experienced taxi booking app development company. The advantage is that experts will help you transform your idea into a real-life ride-hailing app.
What is Lyft Taxi Booking App?
Ride-sharing has been on the rise over the past few years, thanks to companies like Uber and Lyft. When you need a ride and are in a hurry, these taxi booking apps have made it easy to get one quickly, whether you're across town or just down the street.
Now that ride-sharing is mainstream; you may be interested in creating your own taxi booking app so you can get in on the action too! Here's how to create a taxi booking app like Lyft so you can meet the needs of your customers in an easy and efficient way.
Lyft is an American-based car booking app development company. The firm operates in 640 cities in the United States and 9 cities in Canada. As of December 2018, the company had 30 million users.
Lyft was founded in June 2012 by Logan Green and John Zimmer as a way to improve urban transportation. Lyft's app allows passengers to request a ride from drivers using their smartphones. Drivers can then use their own cars or other vehicles for hire that can seat up to four people.
If you're looking for inspiration for your own car booking app development project, take a look at how Lyft started—and try these tips. First, find out if there are any similar apps already on the market. Look at competitors such as Uber and see what they offer (this includes functionality, pricing plans, etc.).
Once you have a clear idea of what works best for customers (both those who are potential riders and those who will drive cars), start creating your car booking app development plan. You'll need to set realistic goals (e.g., budget) so that it is achievable within the time frame provided.
How App Like Lyft Works?
A taxi booking app like Lyft lets passengers book and pay for rides from their smartphones. Passengers need to sign up and create an account to use the app. Once they have an account, they can search for available taxis in their area.
When they find a taxi they want to book; they can enter their pickup and drop-off location and choose a payment method.
Once the ride is booked, the passenger can see the driver's name, photo, and car make and model. The driver can also see the passenger's name and picture. During the ride, passengers can rate their driver and leave feedback. After the ride, the passenger and driver will be able to see each other's ratings.
The Steps You Need To Follow While Developing An App Like Lyft
Do you know why some apps have millions of fan following? Those apps provide some unique functionalities and features that other apps in the same segment do not. So, if you want to rule over the heart of your customers, then you need to develop your next taxi booking app Lyft uniquely.
Based on the experts' recommendations, here are some steps you can follow while developing an app similar to Lyft.
Determine which category you'll enter
If you want to develop a car booking app, you should first decide which category you'll enter. There are many options for taxi booking app development. However, the most popular ones are those that offer services like Lyft. for example, you want to go for a dedicated app or an Uber-like taxi booking app model.
Pick A Region To Target
If you're looking to create a taxi booking app for a specific region, there are a few things you'll need to keep in mind. You'll need to research the taxi booking app development cost in that area.
Additionally, you'll need to ensure that your app complies with all local regulations. Finally, it would help if you considered marketing your app to locals and visitors.
Finding A Taxi Booking App Development Company
For creating the best user experience, you'll need to find a good and experienced mobile app development company. It must have experience developing similar apps, which can provide you with a cost estimate. After all, it is a matter of creating a heart-winning app to help you grow the business.
The Name That Attracts
Think of a name that would be easy to remember and catchy. It will be the name of your ride-hailing app that will help you to promote your business. Something that would make people want to use your app. Once you have a name, begin car booking app development by thinking about the design and user interface.
Latest Tech Stack
The devices are going smarter with the users' choice, so it is a must to develop an app like Lyft using cutting-edge tools & technology. The latest tech sack is required for the seamless execution of the app on modern mobile devices.
Design & Simplicity
Design your taxi booking app with simplicity in mind. Users should be able to easily book a ride with just a few taps on their screen. The users will not go into the details of what programming you have used for developing the app. They will focus on the GUI, which must be fantastic and easy to use.
The Ride Booking App's Business Model
First, you need to decide on your business model. There are two main models for ride-booking businesses: the aggregation model and the lead generation model. The aggregation model is when the ride-booking company owns the cars and employs the drivers.
The lead generation model is when the ride-booking company connects riders with independent drivers. Both models have pros and cons, so it's important to decide which is right for your business.
Reach Out To Merchants And Drivers Directly
Reach out to the local taxi and cab companies and individual drivers, and express your interest in working with them. Ask if they would be willing to help you test out your car booking app development by listing their services on your platform.
Offer to promote their business through your marketing channels in exchange for feedback and early adoption. Keep the lines of communication open so you can quickly address any concerns or issues.
Brand Promotion
There are millions of apps on the platforms like Google Play and the Apple app store. The credit goes to the Android app development and iOS app development. Do you think you will launch an app, and the users will automatically know it? The answer is no.
Here it would be best if you prepared a fail-proof branding strategy so the customers must have your taxi booking app brand name in their subconscious minds.
The Features You Need To Include In Your Taxi Booking App Like Lyft
The features are key role players in deciding the fate of a mobile app. You are considering developing a taxi booking app like Lyft that millions of customers will use in the upcoming time. It would be better to choose the features carefully.
A car booking app development is not an easy task. It involves adding many features to make it popular among the users. The most important thing while developing such an app is to ensure the users' and drivers' security.
Here are some features you need to include in your taxi booking app like Lyft.
User-friendly Interface
The interface should be such that even a person with no technical knowledge can use it without hassle. It should have a smooth design so that people find it pleasing to navigate through different screens.
Geolocation Feature
It helps users locate the nearest driver from their location, thus making their journey faster and smoother. Technology like Google Maps API can help you to implement it.
Reviews & Rating System
The passenger rating system ensures transparency between both parties by enabling customers to rate their experience with the driver on a scale of one to five stars before leaving feedback on how they found the ride overall, which also helps both parties stay motivated for higher ratings in future rides
Driver Rating System
Just like passengers, drivers too can rate their experience by providing feedback on whether they had pleasant interactions or faced any problems during the trip, helping them know what's expected of them
24/7 Available Support Via App
In -case of any emergency, the users can ask for support via the app. Additionally, support team members should be available all day round for 24 hours to respond to queries and assist clients with any problem.
Safe Transactions
One of the essential things in an app related to money transactions is protection against fraud. In order to avoid fake profiles and fraudulent activity, you need to make sure that there is a verification process involved with ID checks, secure payment methods; secure storage of information; complete data encryption etc.
The above points represent the outline of features. For a better understanding, let's categorize these features into taxi booking app segments.
#1. User Panel
It is a dedicated panel that end users will use. So, its features are as follows!
Registration: A user can register on the app with an email id, mobile number, or social media logins like Facebook or Instagram.
Profile: By following some easy steps, users can create their profile where they can display their image, contact number or other details.
Quick Booking: it allows users to book the ride instantly. This feature will also work with pre-written addresses saved by the customers.
Destination Pinning: Via the drag and drop feature, users can pin the destination on the map provided by the ride booking app.
Fare Calculation: based on the distance and con-current cost of ride booking, users can easily calculate the ride-booking cost.
In-App Communication: the in-app call and chat features make accessible communication between driver and user.
#2. Driver Panel
It stands for the features which are helpful for drivers.
Registration: here, drivers will provide their social id info, including contact name and number for registration.
Request Approval: drivers can approve or reject the rider's request based on availability.
Dashboard: a complete control panel that a driver uses to manage their tasks via the app.
Live Traffic Updates: it is based on the latest geo navigation feature that updates the drivers about real-time traffic scenarios.
Earning Tracker: drivers can keep a constant eye on their earnings.
#3. Admin Panel
It is a dedicated panel including the dashboard that helps app owners or taxi booking app admin to manage their ongoing and upcoming tasks.
The dashboard is one of the admin panel's most powerful features that helps the admin to manage the day-to-day activities, users, and drivers.
Assigning Drivers: An admin can assign the taxi and driver based on the user's requirement.
Fare Management: anytime an admin can modify the fare based on service conditions and others.
GPS Tracking: it facilitates the admin to monitor the vehicle's location and driver.
Push Notification: it helps app owners to send updates to the customers and drivers instantly.
Analytics: anytime an app owner can generate a business report for analysis purposes.
The Cost To Develop An App Like Lyft
An expensive process? Not! Creating such an app doesn't require significant investments just yet. However, its popularity could escalate quickly and cost more than anticipated due to various reasons like increasing the number of orders per day or increased usage etc. However, these can be avoided by implementing pricing strategies ahead of time.
The money you will spend to develop the app is an essential investment for your business. However, if you want to know about the taxi booking app development cost or the cost to develop an app like Lyft, then it would cost you around $30,000-$40,000, including the basic features. The app with advanced features can go up to $70k- $100k approx.
The Conclusion
There's no question that the taxi industry is ripe for disruption. Technology has changed how we hail cabs, and it's only a matter of time before it changes how we pay for them, too.
The key to creating a successful taxi booking app is making the experience as seamless as possible for drivers and passengers. You can create an app that everyone will want to use by simplifying the process and making it more efficient.
Developing an app like Lyft is a fruitful idea; you can refer to this blog as one of the guides for taxi booking app development.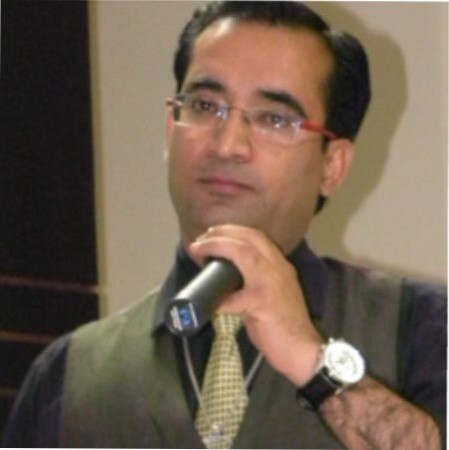 Naveen Khanna is the CEO of eBizneeds, a company renowned for its bespoke web and mobile app development. By delivering high-end modern solutions all over the globe, Naveen takes pleasure in sharing his rich experiences and views on emerging technological trends. He has worked in many domains, from education, entertainment, banking, manufacturing, healthcare, and real estate, sharing rich experience in delivering innovative solutions.