Last updated on October 12th, 2023 at 06:44 am
There is no need to tell that what Tinder is?
The best dating site has helped many persons find their soulmate of choice. There is a huge craze among users above 18+ to find someone with whom they can share their feelings. On the other hand, an app like Tinder works as a great medium to let two people meet and revenue generation in business terms.
This blog is dedicated to those who want to know how much does it cost to build an app like Tinder. Via reading this blog, you will go through all the points that will help you to analyze what it takes to build an app like Tinder and what points you need to consider for dating app development.
For your information, the cost to build an app like Tinder in 2023 is $25000-$40,000 initially with basic features.
Let's move further with the question – What is Tinder, and How it works?
Tinder- The Most Popular Dating App
Although several dating apps exist in the market, Tinder is something above then all these apps. It was 2012 when this dating app was launched for limited use. It was first launched on the college campus. Since its launch, it has gained momentum, and now the result is in front of us.
To date, it has been downloaded 400+ million times, supports more than 40 international languages, and has its presence in 190 countries. Still, its popularity is increasing in full swing.
Not only youngsters but also being used by the elderly people to meet some like-minded person another side. Tinder is such a fantastic app not only for dating using it, but users can also expand their social circle, meet new friends in their home country, or, if they are travelling, they can make friends in the new locality. There are no borders to meet someone with whom you can share your feelings.
In terms of its use, an app like Tinder is very simple to use but has a strong profile matching algorithm in the background. While using this app, users only need to swipe right and left.
It works like after login; a user sees an image of someone's profile with some details; suppose if it is swipe right, it means a user likes that profile, and swipe left means to dislike. Once the second person right swipes the profile of the first, then they are matched now.     
It is all about what a Tinder is and how it works. The point is to build an app like Tinder; you need to understand its basic functionality. Behind its work, there is a strong matching algorithm that matches the profile details of two persons provided to the app at the time of registration.
Let's talk about some statistics-
As per Statista.com
Around 35% of Android tinder app users use it every day.
In 2020, an app like Tinder's revenue was 1.4 billion USD.
In May 2021, the monthly Tinder download was more than 6 million, and on the other hand, its competitors were Badoo (3.9 million) and Bumble(1.7 million).
65 million USD was recorded as Tinder's monthly in-app purchase revenue in May 2021
Global online dating users forecast for 2024 is 276.9 million; to date, Tinder is the most significant revenue-generating dating app.
Tinder and Its competitors
For finding the cost to build an app like Tinder in 2023, it is also required to know about Tinder's competitors. It will take less than one minute to read about it, so stay with the blog.
#1. Bumble
One of the strong competitors of Tinder has some uniqueness. On an app like Tinder, you need to wait for the profile match then you can chat with the users. But Bumble is fast compared to it. The users can instantly chat with each other.
#2. Happn
Now here comes another competitor that gives the tough challenge to Tinder. It allows you to find and connect with unknown persons using GPS location. It shows a match around your nearby location.
#3. Raya
It is a dating app that is specially built for a class where users are accepted based on their circles, status, social media popularity, and other factors.
#4. Hinge
It is a connection-based app that allows users to find a match based on their connections, such as friends or friends.
All these apps work on the concept that an unknown person can meet another once their profile is matched instead of working like Facebook, where you can send a friend request to anybody.

What is the cost to develop an app like Tinder?
Dating apps are trending now. More people are on boarding on dating platforms to make friends forever and date someone special. For business and revenue generation developing apps similar to Tinder is one of the hottest ideas.
In terms of cost, there are several things that have an appropriate influence on app development. For a single platform app's basic version, such as Android or iOS, the cost of spending can be $20 K- $50 K. It can go up-to $100,000 depending on the complexity and advanced features.
Here we are talking about the cost of building a dating app like Tinder. So, it would be best to talk about the cost-affecting factors for your dating app that you want to build similar to Tinder. Let's check out these factors that can help you to analyze the development cost.
#1. Dating App Idea
The main theme is developing an app like Tinder, so you are clear with your idea, but if still not, you would be surprised to know that the application idea is also one of the important factors. It works like if your idea is basic, then the cost will be low, but a complex idea will cost you more.
#2. App Platform
The app platform is also a cost-deciding factor. It is such an interesting fact that a major percentage of smartphone owners are Android users worldwide; on the other hand, around 60% of users are iPhone users in the USA.
There is a difference between platform-specific app development. The iOS app development is a little bit costlier than developing an Android app.
#3. App Design
The dating app design is a thing that can't be ignored at any cost. The design can attract or distract the users from the app. Most of the dating app users are youngsters, and they usually like bright colors and magnificent app appearance. A certain cost is required for implementation, and later it is added to the overall cost.
#4. Dating App Size
The app size is one of the most influential factors of mobile app development, especially in developing dating apps. The reason is millions of profiles are being searched and matched on these apps.
For appropriate functioning, large database storage and a robust server are required to handle the users' requests. Coming to the point, handling large size dating apps is a strong and dynamic request handling infra that can't be possible with limited amounts.
#5. Hire Dating App Developers
For developing a superior dating app, you need to hire dedicated app developers. Here you need to choose a hiring model and form a team. The cost of hiring will be included in the overall cost that depends on the hiring model and team size.
Another dating app development cost influencing factor is features that we are going to discuss in the upcoming section.

The Features You Need To Consider While Developing A Dating App Like Tinder
One of the top-notch influential factors in the cost to build an app like Tinder is features and functionalities. It works like developing each feature requires its own cost and contributes to the total cost estimation of apps similar to Tinder. From 30-40% cost is involved in feature development.
Let's check out what kind of features you can include in your dating app-
For account creation, first, users need to download the app and then click on create an account. Here they need to enter their phone number for verification; once it is verified, then users need to enter their email id. After verifying it, the account is ready for setup.
The next feature is profile creation, which allows users to fill in their profile details such as connecting email id with an account, brief profile description, preferences, privacy, and others.
This feature facilitates the users to set their preference for what kind of profiles of other uses they want to see and swipe. Including it a user can also set that who will be able to find their profile on the app.
It allows users to control the notification whether they want to see it or not. If yes, then what kind of notification do they want to see. The notification also facilitates the users to remain updated, such as who has liked their profile, available app updates, etc.
Geo location is a top-notch core feature of dating apps that showcase the profiles of users from nearby locations. For implementing it, Geo location API is used that connects two users' accounts on detecting their device location. The users can set the distance like they want to see profiles from their nearby locations or from a far distance.
The users can recharge their account subscription from their account via choosing their preferred payment methods like net banking, credit card, or debit card.
It is quite an interesting feature that allows users to choose their preferred match. The profile swipe works in two ways: right swipe and left swipe. The right swipe means you like the profile, or the left swipe means you have disliked the profile.
How Can You Monetize Your Dating App?
The point is clear that you are on this blog; it means you are planning to launch your own app. In the above section, we have discussed the cost of building a dating app like Tinder. If you are looking to earn from dating apps, then you also need to focus on a monetization strategy. So, the upcoming points represent how you can monetize the app.
#1. Subscription
The subscription model allows the users to choose the subscription plan as per their choice, like monthly or yearly. You can categorize the subscription plans based on the features. You can offer additional features with an advanced subscription plan.
#2. Third-Party Advertisement
It is another revenue generation model that you can consider to monetize the dating app. You can get the payment for showcasing the ads of third parties on your app.
#3. Premium Plans
The premium plans stand for the app versions that remain locked until the user does not purchase them. Once the payment is made, users can use all features. You can also categorize it based on its functionalities and advantages.
#4. In-App Purchase
An in-app purchase allows users to purchase icons, emojis, key-chains, and gifts. You can decide the cost of gift packages or icons, or emojis.
What Are The Steps To Develop An App Like Tinder?
The point is simple: consulting with a mobile app development company regarding the cost of building an app like Tinder would be best to know about the development process. So here are some key steps in short that you would love to know-
Find a niche and formulate the app idea
Make a fine list of requirements
Research about market and competitors
Explore the portfolios of app developers
Shortlist the developers and interview them
Choose hiring model
Develop, test, and launch the app
Do app promotion

The Final Thoughts
There is a huge fan following of dating apps, and almost all youngsters are using at least one dating app on their smartphone. In 2021, global dating app revenue recorded $5.61 billion, which is a huge amount in itself.
If you are looking to start your business via launching a dating app, it is such a nice idea. Taking reference to apps like Tinder is beneficial in all terms, from revenue generation to the on boarding of users on a customized dating platform.
Here you need to hire mobile app developers having comprehensive experience in developing dating apps.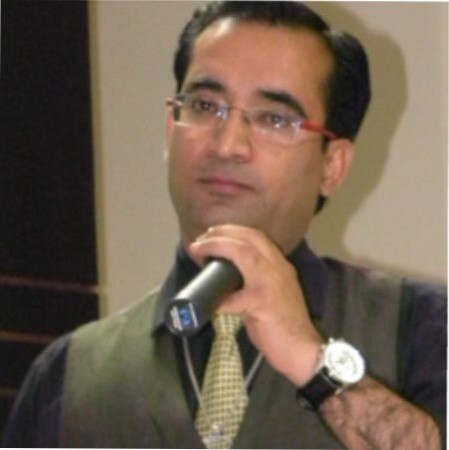 Naveen Khanna is the CEO of eBizneeds, a company renowned for its bespoke web and mobile app development. By delivering high-end modern solutions all over the globe, Naveen takes pleasure in sharing his rich experiences and views on emerging technological trends. He has worked in many domains, from education, entertainment, banking, manufacturing, healthcare, and real estate, sharing rich experience in delivering innovative solutions.