Last updated on October 27th, 2023 at 07:25 am
Buy now pay later apps are becoming very popular because they let people buy things right away and pay for them later. Businesses are getting more and more used to giving customers an easy alternative to traditional ways of paying.
Apps that let consumers make buy now and pay later are a terrific way for companies to boost sales and offer customers additional alternatives.
So how to create buy now pay later app, and is investing money in BNPL apps a wise idea?  Let's read this blog to find out.
What is Buy Now Pay Later (BNPL)?
Buy now pay later is an alternative option to pay for goods and services that lets customers buy things without having to pay for them all at once. Customers may purchase items immediately and pay them out over time in predetermined payments by doing this.
For instance, a $50 purchase may be split into two simple, interest-free instalments of $25.
Several companies, particularly eCommerce merchants, use Buy now pay later app like Afterpay to draw in new customers, boost conversion rates, and raise average purchase values. Businesses that use eBizneeds to make buy now pay later app like Afterpay have seen their sales grow faster.
With these payment methods, the consumer has the option of making immediate purchases and making set monthly payments. As the seller, you receive the entire purchase price upfront, less any costs (such as a credit card payment), and you are free from the hassle of credit.
Buy now pay later apps will take care of approving customers, handling payments, and payment collection so you may concentrate on operating your company.

How Does BNPL Mobile App Works?
How BNPL work? We can explain with an example to make it easier to understand.
Let's say you want to buy a new pair of shoes from an online store that offers a "buy now pay later" option through an app like Afterpay. Here's how it might work:
You browse through the store's website and select the shoes you want to buy.
When checking out, you choose Afterpay as your payment method and enter your payment details, such as your debit or credit card information.
Afterpay checks your credit history and approves your application for a payment plan.
It pays the full price of the shoes to the online store on your behalf, and you receive your shoes.
Afterpay divides the total cost of the shoes into four equal payments that are due every two weeks.
You make the first payment immediately after the purchase, and the subsequent payments are automatically deducted from your card over the next six weeks.
As long as you make all payments on time, you won't be charged any interest or fees. However, if you miss a payment, you may be charged a late fee.
So, in summary, the "buy now, pay later" app allows you to make a purchase now and pay for it over time, typically in a few installments. It's important to understand the payment terms and any fees or interest that may be associated with the payment plan before using the app.
What Are the Benefits of Buy Now Pay Later Services?
Checkouts that work well are important for any business, but they become even more important when you want to grow your eCommerce business. Customers want payment services that are tailored to them and easy to use, like being able to choose how to pay for something.
In addition to offering your consumers this freedom and convenience, buy now pay later payment solutions help to reduce fraud, increase conversion rates, and increase average order values.
Buy now pay later apps allow you to:
Achieve More Sales
You may build a distinct and recognizable banking services that would aid and draw in more consumers by offering clients a range of payment options. Yet nowadays, choices for deferred payment are particularly well-liked by younger clients who don't constantly have a credit card.
Around 11% of Generation Z consumers and over 26% of millennials used buy now pay later apps to pay their largest current online purchases. The use of email marketing along with other popular marketing strategies by buy now pay later apps might increase your chances of attracting new clients.
Enhance Your Average Order Value
Buy now pay later apps take care of the problems that come with larger purchases by letting customers pay for them over time so they don't go over their budget. Customers may be more likely to buy more goods from a company that sells low-priced items if they find out that they've already paid the same amount over time.
Get Paid Up Front and Avoid Fraud and Non-Payment Risks
Whether the consumer chooses to pay in instalments or not, you will always get the whole value of transaction immediately away. It implies that companies offering buy now pay later apps must consider together all risks involved with their clients and safeguard your company from fraud.
When a consumer expresses worry about fraud, the buy now, pay later supplier considers the risk and associated expenses.
If a customer can pay for a large purchase over time, they are more inclined to do so. Applications that allow for delay payments might assist lessen sticker shock. Making two $50 interest-free payments is a safer option than using a credit card to make a $100 purchase that keeps accruing interest.
Provide Better Experience to Customer
With BNPL online payments, customers have a faster and more convenient way to get loans. Instead of a hard credit check for those other forms of financing, customers need only charge for a delicate credit check.
There are no additional applications, app subscriptions, or processing times, and the majority of suppliers offer simple payment terms. Those who have previously made purchases from you may quickly check them out and make a payment with only one click.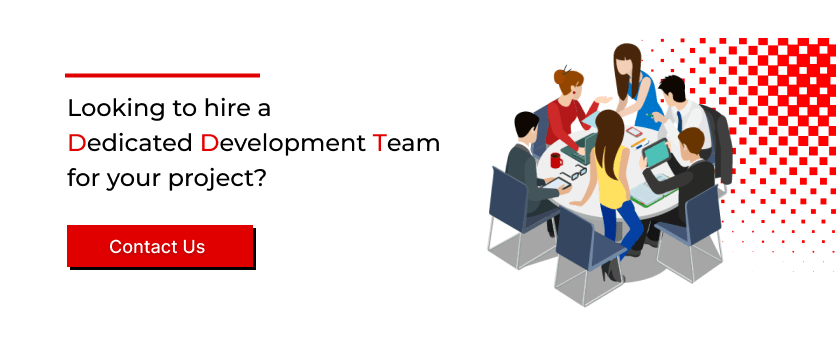 How To Make Money From Buy Now Pay Later (BNPL) App?
With app model, there are different ways to make money. But most successful buy now pay later apps use ways to make money and make a bigger profit.
Let's discuss most potential monetizing strategies you can consider for the buy now pay later app:
Membership Plans
Create a high amount of revenue by offering yearly or quarterly membership plans and permit users to leverage the additional flexibility on repayment choices and get reward points whenever they pay instalments before the specified date.
Collaboration Fees
Charging collaboration fees from different brands to get partnered with your app is an effective strategy to make money. By hiring a mobile app development company, you can ask about making a separate section where merchants can easily follow the collaboration process and make payments without any trouble.
Commission Fee
Get ready to produce a good amount by charging merchants the commission fee in the context of each sale or transaction.
Late Charge Fee
BNPL services charge no interest rates, but you can impose a penalty charge if customers fail to give instalments on the specified dates.
By executing these monetizing approaches, you can develop an effective buy now pay later app that creates revenue while offering the best user experience.

Features to Consider While Developing BNPL App
How much it will cost to create buy now pay later app in 2023 is difficult to predict. To make sure your app stands out, it needs to have certain must-have features. With these features, you'll be able to give your customers information that is reliable and easy to use.
User Panel Features
Your apps that let people buy things right away and pay for them later must have easy-to-use interfaces. Let's look at some features that the user panel must have:
User Dashboard
Customers must have simple access to their payment details, transaction history, as well as other personal details via the dashboard.
Easy sign-up/login
It's a big plus if customers can sign up for an account or log in with just a few taps.
Multiple Payment Options
Several payment options, including Apple Pay, PayPal, credit/debit cards, and many others, must be available to customers.
Secure Payment Processing
To protect the privacy and safety of your customers, your app should offer safe ways to process payments. It thinks about encrypting sensitive information and adding extra security with things like 3D secure validation.
Support and Frequently Asked Questions (FAQs)
It's important to give customers help and answers to the questions they ask most often, so they can get help when they need it.
Push Notifications
This keeps you up to date on the latest news, offers, and promotions.
These are a few requirements for a buy-now, pay-later app for being viable in 2023. By making sure your app has different functions and features that work well together, you can give customers a better experience.
Retailers Panel Features
Stores should put their attention on features that consumers would really use if they want a buy now pay later app to succeed in 2023. Let's discuss some of the key features that a buy, pay-later app at the retailer's panels needs to have:
Payment Plans
Using the app, consumers ought to have the ability to select a payment option that matches their financial situation. It can think about fixed payments or plans with no interest.
User Accounts
Customers can sign up for their own profiles in the app and manage the details of their payments and purchases by using this feature.
Accessibility
Users should be able to use the program on any device, whether it's a laptop, desktop, cell phone, or tablet.
Flexible ways to pay
Customers should be able to pay off their payments early without being charged extra.
Credit Check
The app must be able to check customers' credit scores in real time to see if they are eligible for the buy now, pay later option.
Secure Transactions
All financial transactions need to be encrypted, so the app needs to have secure payment gateways built in.
Data analytics
The application should include a dashboard for data analytics that shows merchants how their customers behave, how their sales are going, and how their marketing campaigns are doing.
Merchant Management Panel
The merchant management panel must make it easy for retailers to handle product listings, returns, orders, and customer service issues.
Tools to stop fraud
The app must include tools to stop fraud to keep retailers and customers safe from possible risks and fraudulent actions.
Retailers may better manage their operations and make it simpler for consumers to pay them by using these services.
Admin panel Features
In the admin panel of your buy now pay later app, you should be able to control and measure how users are using the app. It should also let you change different parts of the app, like setting up different levels of access for users and adding new ways to pay.
Payment Gateway Integration
If your apps let you buy now and pay later, you should think about integrating one or more payment gateways. This feature must make it easy and safe for customers to buy things and let merchants know about payments in real time.
User Management
The admin panel should have a full user management system that lets you see and change user profiles, set access levels, and assign roles.
Push Notifications
This is important for apps that let you buy now and pay later because it lets customers stay up to date on transactions and changes that are important.
Fraud Detection and Prevention
Your buy now pay later apps should be capable of handling credit card fraud, identity theft, and other unlawful conduct if you want to safeguard yourself against fraud.
Financial Reporting
So that you can easily monitor revenues, payments, as well as other financial activities, your buy now pay later apps must feature capabilities for financial reporting.
You may also consider to hire mobile app developer to include this function in your application. It will give you the skills you need to manage better and improve how your business works.
You should make sure that your admin panel has all of these basic features so that customers and retailers don't have to worry.

How to Create Buy Now Pay Later App – Step By Step Process
Developing a "Buy Now, Pay Later" app can be a complex process that requires expertise in mobile app development, payment gateway integration, and financial technology.
Here is a high-level overview of the steps involved in building a Buy Now Pay Later app:
Define the Requirements
The first step is to define the requirements for the app, including the features, functionalities, and user experience. You need to decide on the target audience, payment options, payment plan options, user interface, and other features that you want to include in the app.
Design the User Interface
The user interface is critical for the success of the app. You need to create a user-friendly and visually appealing interface that allows users to browse and select products, view payment options, and complete transactions.
Integrate Payment Gateway
To enable payment transactions in the app, you need to integrate a payment gateway. You can choose from several payment gateway providers, including Stripe, PayPal, and Braintree. You need to set up an account with the payment gateway provider, configure the integration, and test the payment flow.
Implement Payment Plan Options
You need to implement the payment plan options, including the installment amount, payment frequency, and duration. You also need to set up the payment schedule, calculate interest rates, and handle late payments.
Develop a Back-End System
A robust back-end system is crucial for managing transactions, tracking payments, and handling user data. You need to develop a back-end system that integrates with the payment gateway, provides analytics and reporting, and manages user data and payment information.
Ensure Security and Compliance
To build a secure and compliant app, you need to implement security measures such as SSL encryption, two-factor authentication, and data encryption. You also need to ensure compliance with relevant regulations, such as GDPR and PCI-DSS.
Test and Launch the App
Before launching the app, you need to test it thoroughly to ensure that it works seamlessly and meets the user requirements. You can conduct beta testing, user testing, and load testing to identify and fix any issues. Once the testing is complete, you can launch the app on the app store and promote it to your target audience.
In summary, building a Buy Now, Pay Later app requires careful planning, design, and implementation. You need to ensure that the app provides a seamless user experience, integrates with payment gateways, implements payment plan options, and is secure and compliant.

Technology Used to Make Buy Now Pay Later app
The creation of buy now pay later app requires the use of the appropriate technology stack. A good buy now pay later app should work well, be safe, and be easy to use. To do this, some technologies are needed. Here's how it's talked about:
Programming Language
To make buy now pay later app, you need a programming language. Programming languages like Java, Python, JavaScript, and PHP are often used to reach this goal.
Database Management System
It lets data on the BNPL platform be retrieved, stored, and changed. PostgreSQL, MySQL, MongoDB, and Redis are all popular database systems.
Payment Gateway Integration
The app must have a payment gateway integration so that customers can pay with credit cards, debit cards, or digital wallets. Stripe, PayPal, and Apple Pay are all popular payment gateways.
Framework
Apps that let you buy now and pay later need a framework to arrange the code base. Frameworks like AngularJS, NodeJS, ReactJS, and Ruby on Rails are often used for this.
Content Management System (CMS)
On the BNPL platform, you need a content management system to handle things like blog posts, product specifications, and images. Drupal and WordPress are two well-known CMSs.
SMS/Push Notification Services
This function lets users get updates and alerts when payments are due or when payments have been made. Firebase and Twilio Cloud Messaging are two popular services for this.
By using these technologies, you can make good buy now pay later app that give customers a safe place to make payments and manage their money.
How Much Does It Cost to Create a BNPL App?
A buy now pay later app development could be costly. So how much does it actually cost to create an app?
Experts say that the average cost of making a buy now pay later app can be anywhere between $10,000 and more than $50,000. Now, many of you are guessing why the cost of making an app has changed so much.
Well, there is evidence that different things could affect people in app development. Before deciding to hire mobile app developer, you should know what factors affect the cost of app development.
Let's examine several factors that influence the cost of developing a buy now pay later app:
Design
Many people are still learning how to use Buy now pay later apps, so maintaining the user interface straightforward and clear might help you win over your audience.
The straightforward UI/UX design of the app will also be created quickly and with just rudimentary design skills. Hence, the overall cost of UI/UX design would be inexpensive. You should anticipate paying much more if you would like a contemporary appearance with unique elements.
Operating System Choice
How much it costs to make an app depends a lot on what operating system you choose to launch it on. Whether you hire a native Android app developer, an iOS native app developer, or a cross-platform app developer, a hybrid app takes less time and costs roughly 40% less to build than a native application.
Developer Rate
The prices that developers charge for their services vary from one to the next. Thus, be essential to consider a mobile app developer's expertise, talents, and location before hiring them.
When hiring a mobile app developer, the hourly rate usually starts at $15/hr and can go up to $50/hr. You could save money on a project by shopping around for the best deal.
Complexity
The cost of your app would also depend on how hard it is to make. Apps with code and screens that are harder to understand will take longer and cost more to make.
Functions
The cost might vary greatly based on how many functionalities you want to see in your app. A buy now pay later apps with essential functionality might run you between $10,000 and $12,000. And even though, if the software includes advanced functionality, the development cost will exceed $20,000.
A buy now pay later apps may range in price from just few thousand dollars for a simple online application to hundreds of thousands for a complex native application. You can manage your spending and be sure you are getting the most out of your money by knowing what factors impact the cost of development.
Conclusion
You can see that buy now pay later app development is not an easy task. But if you want to grow and be productive, you must create an app because it permits your clients to pay for their buys at a specified time with affordable monthly instalments. We are always ready to support you.
You can hire a mobile app developer if you have further questions or want to evaluate business opportunities. You can also develop a buy now pay later app of your own and invest in it if you have funds to start with or get funding through venture capitalists.

FAQs
Who is involved in the buy now pay later app development process?
To integrate the perfect development team competent to create a quality buy now pay later apps, you will require the given experts:
Android developer
UI/UX designer
Mobile developers
iOS developer
QA engineer
Backend developer
Big Data analyst
Cybersecurity DevOps
How do you create buy now pay later apps?
Making buy now pay later apps is much like making any other kind of app. But, like any high-end solution, it needs an experienced QA engineer, UX/UI designers, and many more. In addition to this, buy now pay later apps must have a clear structure and a set of key elements.
How Do Buy Now Pay Later Apps Make Money?
Pay later apps generate revenue by charging users fees or interest for using their services. Users of the app often pay a one-time cost, interest, and a monthly subscription. Cancellations, delayed payments, as well as other services might incur fees.
Some programmes even charge a fee for each transaction to the merchant. It is the method through which these programmes generate income and remain functional. Ultimately, the volume and frequency of their clients' use of their services determines how much money they make.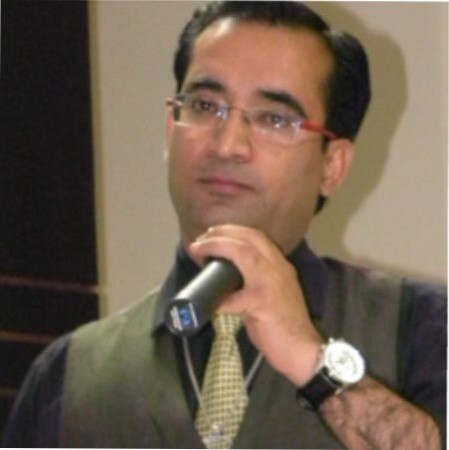 Naveen Khanna is the CEO of eBizneeds, a company renowned for its bespoke web and mobile app development. By delivering high-end modern solutions all over the globe, Naveen takes pleasure in sharing his rich experiences and views on emerging technological trends. He has worked in many domains, from education, entertainment, banking, manufacturing, healthcare, and real estate, sharing rich experience in delivering innovative solutions.