Mobile payment apps may be a simple way to transfer and get money via your smartwatch or smartphone. It has always been easier to pay for things this way because of the accessibility of many mobile payment applications, efficient payment terminal infrastructure, and even more American credit card issuers supporting contactless credit cards such as Near-Field Communication (NFC).
After the pandemic, contactless payments are becoming more popular. This makes smartphones or smartwatches as appealing as ever for mobile banking.
People use a variety of mobile payment apps, including Google Pay, Apple Pay, Samsung Pay, Cash, and Venmo, to exchange money. These apps can be installed on both Android and iOS devices.
This blog will discuss the 13 best secure nfc payment apps in 2023. But before discussing it, let's start with what the nfc is all about.
What is the NFC?
NFC stands for near-field communication. It is a method that lets people use their phones to safely complete a transaction from up close (about a 4 cm distance). It has great ways to process payments for various businesses, like restaurants, stores, etc.
Businesses like financial software development techniques compatible with NFC because they can wirelessly use mobile wallets to make payments.
When using the secure nfc payment apps to make store transactions, your phone works as a credit card. NFC is better than other payment methods because you don't need to carry a card or verify your PIN on external devices.
You can do anything on your phone by holding it, similar to the terminal. NFC is an improvement over the existing RFID technology that assimilates the smartcard interface and reader into one unit.
How Does NFC Work?
By using nfc, a user must touch or show his phone to a compatible system to share information without manually setting up a connection. Presently, this new feature is built into Android, Windows, and iOS phones.
As a result, nfc payment app development has grown more than any other advancement in recent years, especially in mobile banking.
After you put the payment app on your phone, all you have to do to make a payment is click on the credit card. NFC payment app development make this attainable in a better way. Now, you can be asked to add your fingerprint or enter a strong password to make the transaction.
Several secure element chips then authorize the payment and send the confirmation back to the nfc modem. Consequently, the instalment proceeds in the same manner as a normal credit card swipe transaction.
Some phones use the secure nfc payment apps, like Apple's iPhone, Samsung's Galaxy Series, and Google's Nexus Series. A few companies are already on board with using this technology.
Check out the best secure nfc payment apps in 2023 below, which can add another security measure to your transactions.
Key Benefits of Developing Secure NFC Payment Apps
We have had a lot of good experiences with wireless payment applications. Let's discuss some of the benefits of developing secure nfc payment apps.
Integrate and Ease of Use
Users always seek the easiest way to make transactions. One of the key benefits of secure nfc payment apps is its integration and ease of use. You can pay for things easily, as it is simple, unlike with Europay, MasterCard, and Visa transactions, wherein people have had to understand how to perform things.
Using the nfc apps, you must put your nfc-enabled phone close to the audience or make the transaction via an nfc card.
Better Functioning Knowledge
Because of secure nfc payment apps, you can finish a transaction in a very short amount of time. This is the best way that payments have been made easier. It has come a long way since you had to wait in line to do a small transaction.
Now, you can do it all on your cell phone. Customers with a payment technique compatible with nfc can avoid the long queue. It is easy and gives customers more of what they want.
Improved Customer Experience
Customers feel unhappy with long lines at offline e-commerce or major retailers, so they leave without buying anything. It makes people feel even worse about the brand and begin looking for something else.
Secure nfc payment apps are a great solution to this issue. These mobile apps not only allow enterprises to give their customers a better experience but also help them make more money. It is among the main reasons companies want to hire mobile app developers from the best mobile app development company.
Increased Security
Compared to physical cards, mobile wallets are a safer choice. Isn't it? E-wallet apps such as Apple Pay change bank information into one that hackers can't easily use.
Since the token changes for each nfc transaction, getting the data out of it would be almost unrealistic. So, all the information and amounts remain safe. Another big reason businesses use secure nfc payment apps instead of cash exchange services is that they are safer.
Quicker Transactions
NFC payment app development makes transaction faster and safer than traditional cash payments. Both businesses and users could indeed check on the status of a payment digitally, so they don't have to write it down or keep a record of it somewhere else.
Conversely, when customers use secure nfc payment apps, retailers don't have to wait for consumers to provide their PIN or look for cash.
Top 13 Secure NFC Payment Apps to Check Out in 2023
Over the past few decades, many nfc digital payments have come out, which has helped them get customers' attention. Hence, we are going to discuss such secure nfc payment apps in 2023 and how they have different features to make them easier for customers to use:
Android Pay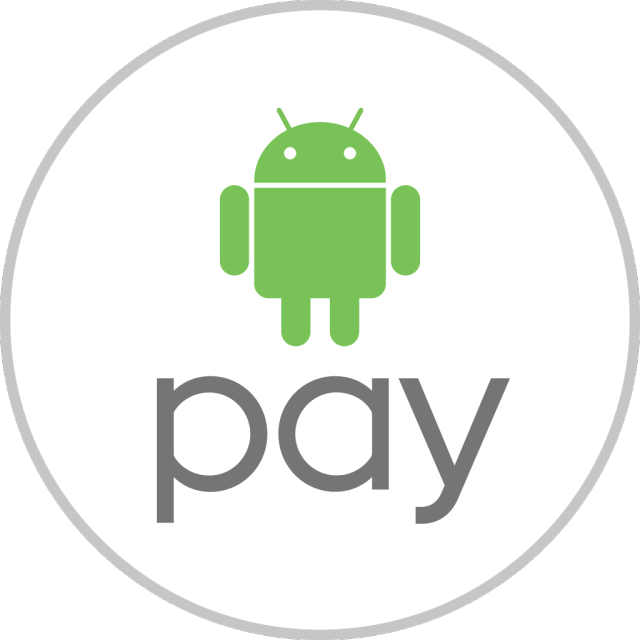 Android Pay is one of the best secure nfc payment apps in 2023, which lets Android users tap their phones to pay in many places. It can also pay for things inside of apps. Android Pay has replaced Google Wallet, which you can use to send money to friends and family.
The nfc mobile payment app lets you use most direct debit or credit cards, such as American Express and Discover Cards. You can also use credit cards from Bank of America, Wells Fargo, Citi, and other large banks.
On the site of Android Pay, you can get a full list of all the banks that are taking part.
You can easily utilize this application to make a transaction through your phone in a large number of real stores across the world. Several giant mobile phone companies, such as Verizon, AT&T, and T-Mobile, accept payments through such a service.
Benefits of Android Pay:
Pay and receive money immediately via the existing bank accounts.
Recharge, shop, and pay bills immediately
No more reloading wallet balances of mobile and withdrawal fees.
Access essentials such as loyalty cards, payment cards, concert tickets and so on all from your Android phone.
Razorpay

Razorpay is one of the best secure nfc payment apps in 2023 that many companies use to get paid immediately by sending payment links through email, SMS, WhatsApp, Messenger, and other apps. In 7 minutes, the company could indeed start to take payments.
They also provide a 100% digital Know Your Customer (KYC) experience. You can get paid by credit card, debit card, UPI, wallet, and other ways. It makes it easy to keep track of sales and digital payments.
With the Razorpay mobile application for your mobile device, you can give refunds for commercial transactions with the touch of a button.
Benefits of Razorpay:
Enlist the cashless economy's mobility
Participate in the more than 500,000 companies that already use Razorpay.
Recognize payments no matter how your company is registered.
Get paid immediately with Payment Connectivity.
Companies can effortlessly track sales and online wallets.
Accept payments from debit cards, credit cards, online banking, UPI wallets, and more.
Download from play store
Apple Pay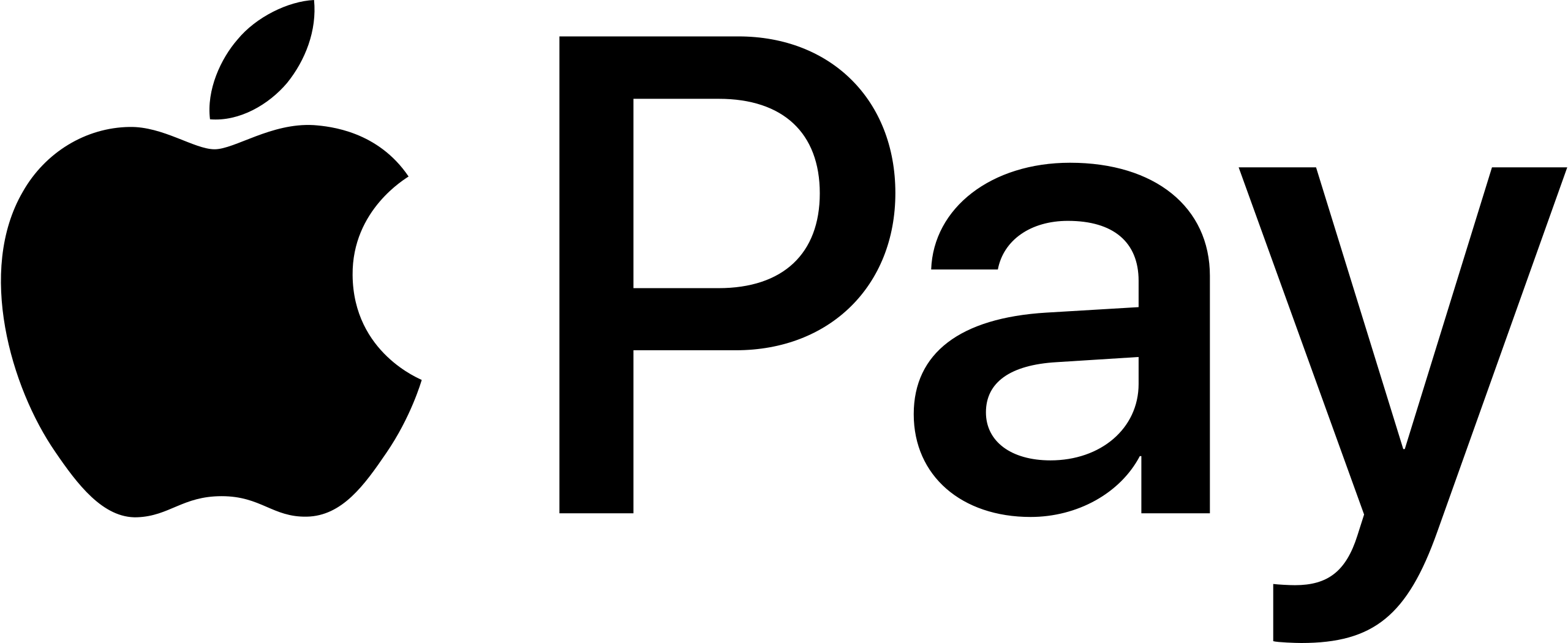 Even though Apple Pay only appears to work on Apple devices, it is accessible in several nations. It stands out because of its beautiful and simple user interface (UI) and design.
P2P (peer-to-peer) payments are highly used in the US. For this, you must develop Touch ID, Face ID, and a passcode on your iOS device. You have to develop a passcode for your Apple Watch. You also have to be at least 13 years old.
To make a P2P payment, you need to send an Apple Message to the email address or phone number of the person with whom you want to transact. All transactions give 2% cash back, which is a good thing.
You must link your cards and banking information to the Apple Watch to pay with it. Apple recently revealed that people who use browsers other than Safari on their mobiles would certainly be competent to use the app after iOS 16.
Benefits of Apple Pay:
Payments can be made without touching a card reader.
The app never gives the merchant your details.
Every transaction uses a tokenization technique.
If your device gets lost, you can turn off the app using Apple Pay's "find my" feature.
Users can turn off Apple Pay via iCloud whenever they feel like their account isn't safe.
Download form app store
Google Pay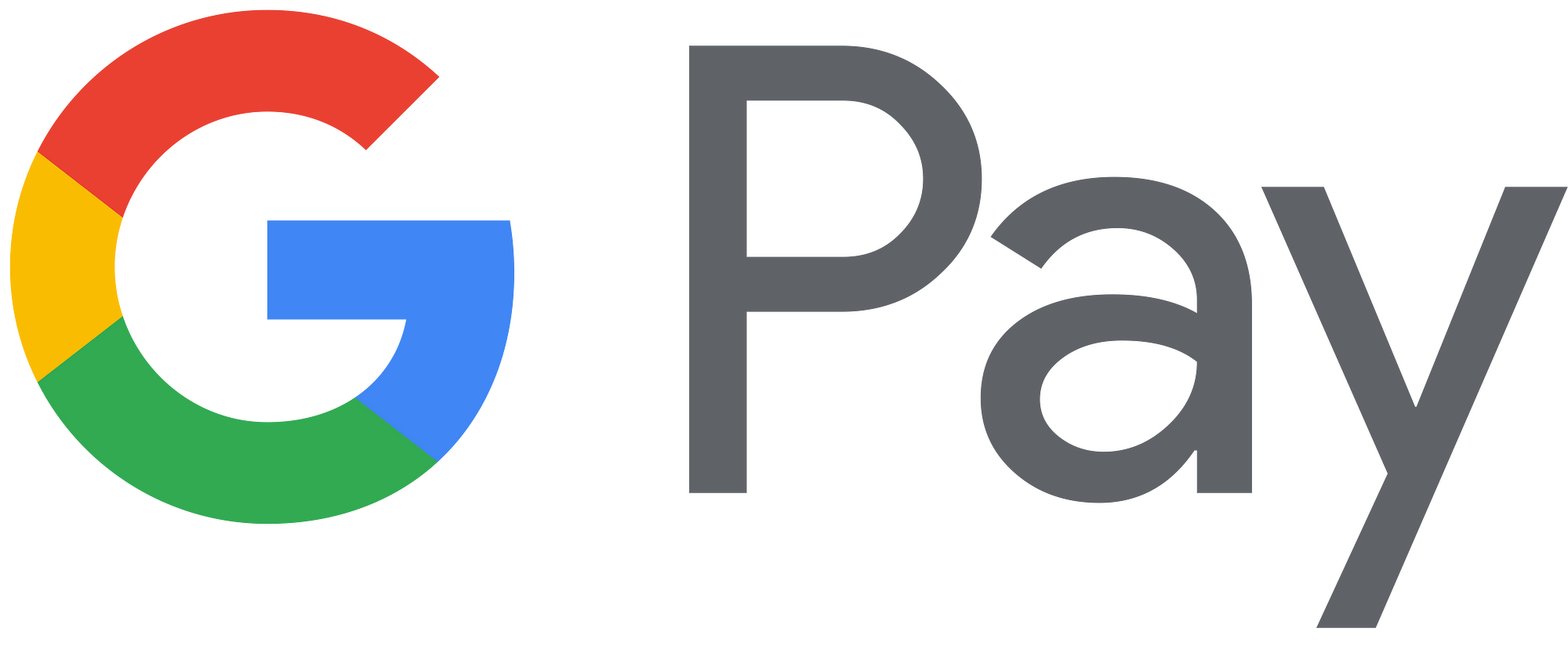 First, let's talk about the basics. It is among the first and most trusted online applications you can use to pay online.
It is the app that Android users frequently utilize to buy things online. Even though it's not as popular among iPhone users, there's no reason not to try it. If you want a bank account system that puts security first, this is the one for you. Using Gmail, the app makes it easy to send and receive money.
All the information is password protected, so your private information won't get out. The app also lets you replace the real numbers on your cards with digital ones, which makes it even safer.
As for its features, the app works with American Express, MasterCard, and Visa, among other cards. Furthermore, both debit and credit cards collaborate with it.
This is one of the best secure nfc payment app and it is easy to use. It hold your phone well over an appropriate terminal, and the transaction page opens independently. The app works with some big banks, always adding existing ideas.
There is also a useful application that lets you discover all the equipment you aren't using and lock it. So, even if you sell your phone, the person who buys it will not have the ability to log into your account.
Google Pay can be used in different countries and places, depending on the type of transaction. Google Pay is made to work on both Android and iOS, as well as in your browser. There are no fees; only debit cards can be used to send money immediately.
Since Google Pay also appears to work with browser cookies, you don't need your phone to make online purchases with it. However, you must send each other emails to configure the payment procedure. Furthermore, you will require one individual account. Workspace and enterprise accounts will not work with Pay.
Benefits of Google Pay:
Makes it easy to send and receive money quickly.
provides different cashback rewards along with other parks.
A single tap could pay electricity, rent, and other bills.
Using the app doesn't cost anything extra.
The API makes it easy to integrate, and there are no fees.
There is end-to-end encryption and various security measures.
Both companies and individuals can use it.
Download from play store
PayPal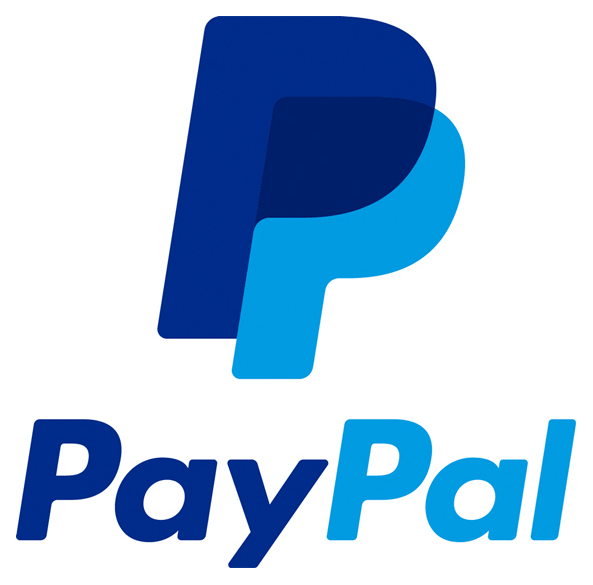 Next, there's another well-known app that lets you pay with nfc.
It's an app for international payments that lets you do safe online business from anywhere. This platform focuses on security and lets you use Face ID, PINs, and other ways to protect yourself. This app is different from the last one because it protects both buyers and sellers and makes it easier to settle disputes.
You can send and receive P2P transfers with the app and buy things online. Due to the price protection function, it is thought to be the best way to shop online. As for transaction data, the app is pleasant because you can send up to $10,000 at once. You can also configure it to get things like tax returns from the government.
You can also set up alerts to let you know about transactions and other things. But, like any other app, this one also has some problems. For example, it's not the easiest way to split the bill, and online shopping isn't as easy as one might think. It also adds almost 3 percent to the amount being sent.
Benefits of PayPal:
The ability to make international payments
Support in different languages
Immediate and secure money transfers
No extra fees
A tap-to-pay app
Broadly, internet and in-person payment choices
a user-friendly interface
Download from play store
Venmo

This one is equivalent to PayPal, and it seems even simpler to use. Initially, you can sign up for the app using your Facebook account. It has a pretty unique idea that appears to work like a social network for banking.
So, you can tell stories to your friends and add notes and symbols to your money transfers. Yes, most individuals don't need it, but it does make Internet banking more exciting.
As usual, you'll have to link the app to your debit or credit card and give some information about your bank account. This app allows you to send and receive money, shop online, and perform other typical functions.
The app also simplifies trying to divide the payment, which would be pleasant. Also, there is a reliable nfc device that allows you to pay at terminals that endorse it.
The app keeps track of all the money transfers and lets you know immediately. Furthermore, sending the money is free; it normally takes 3–4 days to get it. If you want to send money immediately, the app will incur a fee of 1%, with a minimum of 25 cents. It also allows you to purchase cryptocurrency and then learn how it works.
Benefits of Venmo:
The ability to process ACH payments
How to talk to customers
How to keep data safe
Keeping all the data in sync
taking care of debit and credit cards.
Online payments.
Personal Transactions.
You can use your phone.
Download from play store
Samsung Wallet

It is another secure nfc payment app that works with both phones and smartwatches. It's only available for Android.
In one of the most recent versions, the payment system is now part of a wallet, which also has digital keys, capital management, and other features.
Here, the app's UI is as easy to use as it may be, so there's no need to complain. It works with credit, debit, and sometimes even gift cards, so you're good to go.
No matter where you are, you can make transfers and pay with nfc. The app will work in more than 17 nations, and the number of those nations will grow over time. Also, there might not be a single application that allows you to pay at gateways that don't have nfc.
As was already said, you can also expect to be paid with smartwatches, which is very useful. For added security, every payment needs to be checked with a PIN or Face ID.
As for extra features, the app can let you add encryption keys for your home and car. With just a few taps, it lets you activate your home and begin operating your car from a distance. You could even add apps for boarding when you need them. You can also check the balances and costs of your crypto when you need to.
Benefits of Samsung Pay:
Use a cell phone number from your wallet to send money.
Pay by safely scanning QR codes.
Make codes that can only be used once for the amount merchants pay.
Download from play store
Square Wallet

The Square Wallet is one of the secure nfc payment apps that can be used with both Android and iOS systems. It is an application that emphasizes where you are and can be linked with credit cards.
You can send money from your wallet by using your phone number. You can get deals, gift cards, promotions, and other offers from a number of local and national stores that accept Samsung Pay.
The fingerprint, PIN, and biometrics that come with Samsung Pay add an extra layer of security. The application would inform the business that you have started a payment to your Square account.
The app lets you bookmark your shipper and check out on the go. At checkout, you only need to suggest your name. When you shop at these places, you can earn points that can be used for future purchases. It is the perfect tool if you don't want to spend too much on e-wallet app development.
Benefits of Square Wallet:
A built-in checkout process that the customer controls
There are multiple ways to pay.
Cashless payment application
Different levels of security
a bookmark for your usual or preferred shipper.
Special offers and rewards
Download from play store
Zelle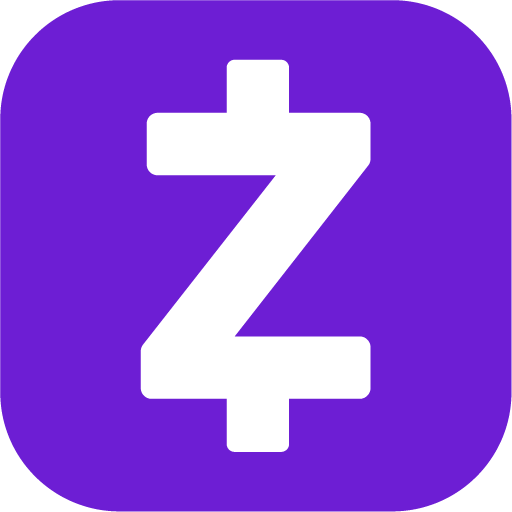 This app is easy to use and allows instant purchases and payments with nfc.
This one works with your digital wallet, and all it takes to start the transaction is a few taps. Currently, the app works with more than 800 banks, so yours is likely one of them. So, remember that it will only work with US bank cards. You only need a phone number and email address to set up an account.
The app has many useful features, like money requests, and it's free to transfer money to your account. Also, there is a good tool for splitting bills, which makes it easy to share transactions with friends.
The transactions will reach the right people quickly, so don't worry about that. If the person to whom you're transferring money has signed up for the app, it only takes a couple of minutes to make the payment.
If you attempt to send money to an individual who does not have this app, they will get a short message telling them how to pay. Yes, it's a bit harder than what was asked, but that's how it is. The app also has a flaw in that you can only get money from personal accounts, not business accounts.
Benefits of Zelle App:
It's easy and quick to send money.
Peer-to-peer payments are possible, and there are no extra fees.
If you have linked your savings accounts to Zelle, you can earn interest on money kept in the account.
It is convenient for users, as about 10,000 banks and credit unions utilize it in the US.
It has an easy-to-use interface.
Download from play store
Visa payWave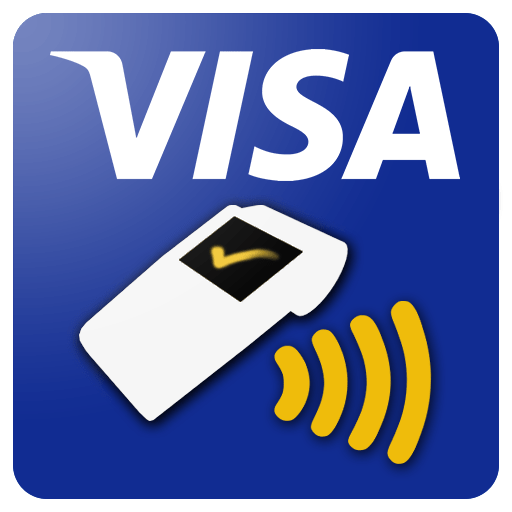 It is the best secure nfc payment apps in 2023 for sending or receiving payments without a card that uses a computer chip. Visa PayWave cards remain as safe and secure as any other card. You could save time at the cash counter if you pay quickly.
Due to Visa PayWave's contactless payment technology, users can pay with just a swipe of their card or phone.
With Visa PayWave, a computer chip inside the card sends payment information to a secure reader at the selling point. Payments are made by swiping a card or other device between 2.5 and 5 cm from the viewer.
Benefits of Visa PayWave:
Keep an eye out for fraud in real-time.
Consumers have a policy of "zero tolerance" for fraud.
Read the limits on the range.
Low transaction limit without a PIN
Customers are in charge.
Security has been tightened to cut down on fraud.
Download from play store
Xoom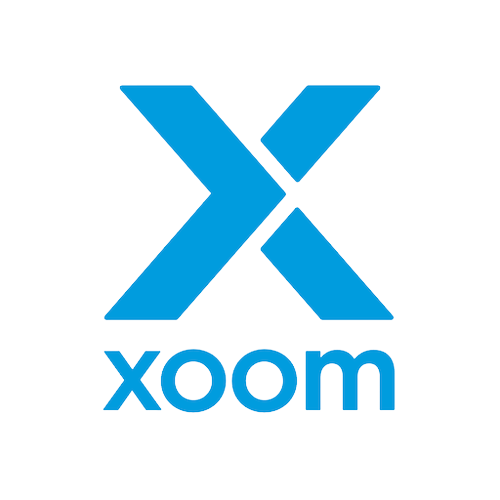 PayPal bought Xoom in 2015, which made it easy to send money to individuals all over the globe. This platform allows you to send money to about 160 countries or pay people. Xoom has a good name because it is reliable, guarantees service, and works with PayPal.
Unlike PayPal, Xoom lets you send money both domestically and internationally. You can also use PayPal to make a XOOM account to use the money transfer service. There are 250 million people who use Xoom each day, and their transactions are kept safe.
Benefits of Xoom:
The different options for delivery
Paying bills in other countries
Recharge a prepaid mobile.
Pay for services that pick up and deliver.
Transfer money to the user's bank account, wallet, or card.
Download from play store
Cards: mobile wallet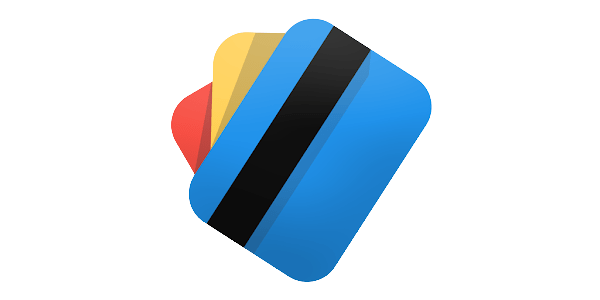 Cards is a mobile wallet app that lets you keep your passes, cards, tickets, and key cards in one place. In such a way, you can find things on your phone without loading your brain. Cards organize your things, making them secure, faster, and more trustworthy.
The Cards app lets you transfer money, book flights, order food from your favourite restaurant, and track courier packages. It is easy to figure out how to use it. The card is a well-liked app that has been downloaded thousands of times from the Google Play store worldwide.
Benefits of Cards:
keeping your loyalty program, ID cards, tickets, or key cards.
Transactions that have been authenticated and checked
Discounts and rewards
easy to use.
Two-factor verification
You can share a card via barcodes.
End-to-end encryption
Download from play store
Cash App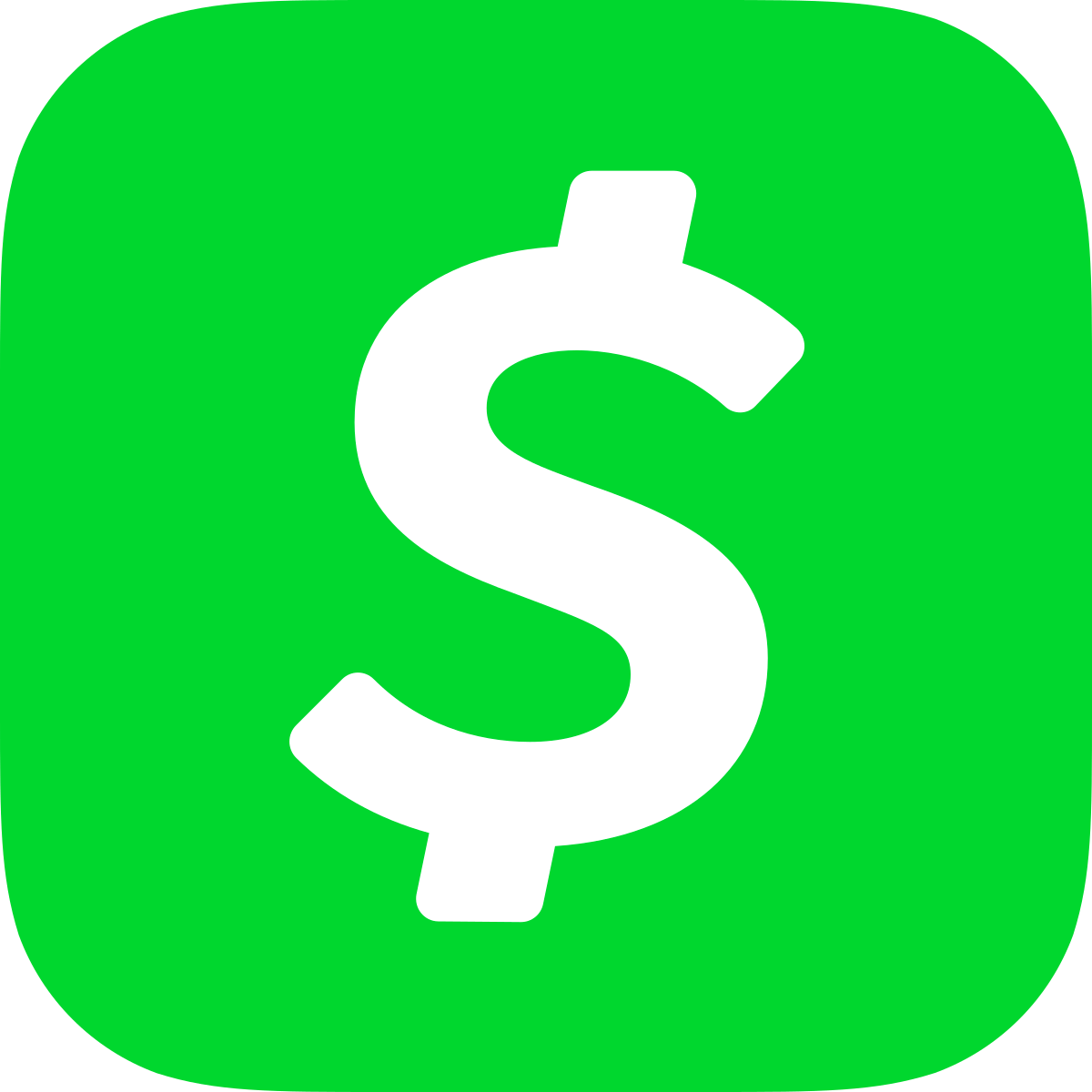 It is the best mobile wallet you can get, covering everything from exchanges and nfc to trading cryptocurrencies and making investments. This app also uses a sophisticated algorithm to protect your personal and financial information. Even though it has many features, the user interface is simple and easy to use, so you won't get lost.
Aside from that, the app allows you to make and receive payments and move them immediately to your bank account. With the app, you can send requests for money and divide bills and checks in seconds.
Also, using the app, you can get your paychecks and tax returns two days earlier than usual. There is also nfc, which lets you use your phone to pay at terminals that endorse it.
It also comes with a debit card you can order and receive within a week. With this card, you can get deals and discounts at dozens of stores, restaurants, and other places. The only problem with this platform is that you can only pay a small amount daily. It makes it hard to use every day. It's not very useful either because you can use it in the USA and UK.
Benefits of Cash App:
Mobile payments are easy to send and receive.
Bitcoin can be bought and sold.
A way to send and receive money for free
Streamlines reimbursements
Buy stocks with no fees for commissions.
Download from play store
Conclusion
Above, we have discussed a list of the 13 best secure nfc payment apps in 2023. As the application of nfc increases, more and more merchants are starting to understand how important these apps are.
People have started using secure nfc payment apps in their daily lives due to technological progress. Companies are beginning to see that investing in the design and development of eWallet apps may be a good idea.
However, in recent years, so many privacy vulnerabilities have led to theft and fraud that companies emphasize making nfc payment apps secure by adding more security mechanisms.
Your search is over if you're a retailer looking for a reliable mobile app development company that make nfc payment apps. With decades of knowledge and a team of experts, we know a lot about making financial software.
We can help you make solutions like crypto wallet apps, eWallet apps, and custom financial apps at eBizneeds.

Frequently Asked Questions (FAQs)
Which payment app is the most secure?
Apple Pay, GPay, Zelle, Square Wallet, and Venmo are the most secure apps for sending money to friends, family, or anybody else. They have functionalities like encryption from end to end, an easy-to-use interface, and quick payment.
Which nfc apps use nfc to make payments?
PayPal, Google Pay, Apple Pay, Visa PayWave, MasterCard PayPass, etc. are all payment applications that use nfc.
Are nfc payment apps secure?
Yes, it is protected and secure from unauthorized access systems that have been in use for a long time. The card and its numbers are encrypted and tokenized, so scams and fraud are less likely to happen.
Does Google Pay support nfc payments?
Yes, you can use Google Pay and nfc digital payments on your phone to make safe, cashless transactions with Google Pay.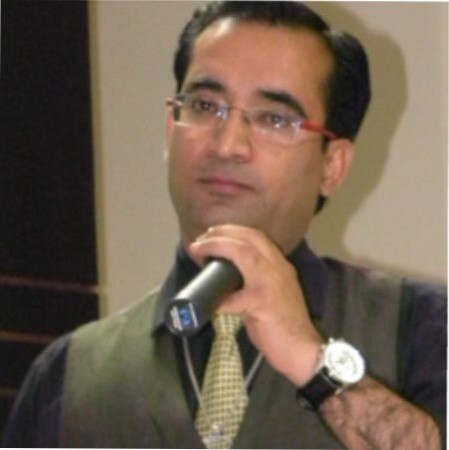 Naveen Khanna is the CEO of eBizneeds, a company renowned for its bespoke web and mobile app development. By delivering high-end modern solutions all over the globe, Naveen takes pleasure in sharing his rich experiences and views on emerging technological trends. He has worked in many domains, from education, entertainment, banking, manufacturing, healthcare, and real estate, sharing rich experience in delivering innovative solutions.