In the fast-paced world of eCommerce, creating an app like Adidas has become important for improving their online visibility. This blog is all about the complicated process of making such an app. It details the important parts like cost, features, and the development process.
Setting big goals and choosing the right tool for making an interesting user interface are two parts of the app development journey that need careful planning and execution.
We look at the different things that affect the prices, such as the depth of the features, the platform choices, and the security measures. It gives businesses useful information. As this digital journey begins, we also shed light on the must-have features that make an app popular in today's market.
It facilitates a roadmap for the developers. Through inclusive knowledge about the development procedure, businesses can effectively navigate the intricacies of creating an app like Adidas. Join us as we figure out how much it will cost, how hard it will be, and what steps need to be taken to make a cutting-edge eCommerce app.
What is An eCommerce App?
An eCommerce mobile app is designed to help you buy things online. It lets people browse, shop, and buy things from their phones or computers. These apps make it easy for customers to look through the product collection, add things to their shopping carts, and safely complete transactions.
Account management, order tracking, payment connections, and personalized suggestions are often some of the most important features. When companies make eCommerce apps, they want to expand their online footprint, make shopping easier and faster, and get customers more involved.
People who have access to the internet can also shop from anywhere. eBay, Amazon, and Adidas are all well-known eCommerce apps.

Why Build An eCommerce App Like Adidas?
There are several reasons why creating an Adidas like app is a good idea. Let's look into it more closely.
Enhanced User Experience
Create an App like Adidas lets you make a customized and easy-to-use user interface that makes shopping easy and fun for customers. Features like simple browsing, personalized suggestions, and a quick checkout process all help to make users happier.
Increased Brand Visibility
An Adidas app makes the brand's online profile bigger to reach more people. As people spend more time on their phones, the App becomes a strong way to promote the business and keep customers interested and loyal.
Direct Marketing Opportunities
Create an App like Adidas is a direct marketing tool that lets you communicate with users in real time and make personalized offers and focused promotions. You can get your customers more involved with your business by sending them in-app texts and push updates about new goods or sales.
Data-driven Insights
When an eCommerce app like Adidas is made, it gathers useful information about its users, like what they like and how they like to shop. By looking at this data, companies may be able to make better choices, improve their marketing tactics, and keep making the App work better.
Improved Customer Loyalty and Retention
eCommerce app development works well to keep customers come back due to easy and reliable shopping experience. Customers may stay with you longer if you offer loyalty programs, personalized content, and special discounts. It can lead to generating returns for businesses and provides good word-of-mouth recommendations.
Must-Have Features for An eCommerce App Like Adidas
An app like Adidas needs certain features to make shopping easy and smooth. Let's take a closer look at these benefits.
User On-boarding
It is very important to create an enjoyable and smooth user experience. It needs to think about making the registration process easy to understand. People can use their email address or a social media account to make an account.
During the training process, users must be shown how to use the App and what its perks are. Also, it ensures they know how to use and find their way around the App.
Registration
This function is important for people who want to make their accounts. It must let users enter simple information like their name, email address, and password. Also, you might be able to sign up using your social media accounts. It makes the process of registering easier and faster.
An Easy-to-Use Checkout
A fast and easy-to-use checkout process is important for an eCommerce app to do well. It needs to be easy for users to put things in the cart, enter their shipping and payment information, and see what they've ordered. The checkout process needs to be simplified so there aren't too many steps to finish a buy.
Social Sharing
Users can share their best goods or purchases on social media with this function. Adding the ability to share on social networks can help your brand to get seen by more people. It should have simple ways to share, like the ability to post a link to a product or a picture directly from the App to a popular social media site like Instagram, Facebook, or Twitter.
Targeted Push Notification
Push messages are an important way to keep users interested and inform them about sales, discounts, personalized offers, and new product releases. Targeted push notifications must be built into the eCommerce app so users can receive them based on their interests and past purchases.
To improve the user experience, these messages must be useful, personalized, and sent at the right time.
Reviews and Ratings
Users can comment on goods they have bought by adding a review and rate feature. This tool helps users trust and be open with each other, giving useful information to possible buyers. People must be able to rate products, write reviews, and see how other people have rated goods.
Product Search and Filters
For people to quickly and easily find specific items, there needs to be a good product search and screening system. People who want to make an app like Adidas must include a search bar that lets people look for things by category, phrase, or product name.
Users should also be able to use advanced options like colours, price range, size, and brand to narrow down their search results.
Wishlist and Shopping Cart Management
Users can save items they're interested in but not ready to buy immediately with the shopping tool. Users can make their lists and save things to find again later easily. Shopping cart management is just as important because it lets users change, add, or remove things from their cart before checking out.
Order Tracking and Shipping Updates
The eCommerce app needs to let users track their orders and know when they'll be shipped in real time. This tool allows users to monitor their items and see expected arrival dates, shipping status, and tracking numbers. It clarifies things and improves customer happiness by letting users see the delivery process.
Secure Payment Tokenization
To keep the deal safe, the eCommerce app must use payment tokenization. This feature allows private payment information like credit card numbers to be swapped out for a unique code. People use this ticket to make future purchases, lowering the risk of data leaks and building user trust.
The App serves the most common pay methods and ensures it follows the industry's security standards.

The Process of Developing An App Like Adidas
Creating an app like Adidas requires a comprehensive and planned approach, starting with thorough study and setting clear goals for improvement based on user feedback. Adidas like App Process is always changing, so developers need to be able to change and focus on giving users a smooth experience.
Let's get into it!
Research and Set Goals
A planned and organized method is needed to make an app like Adidas. The first step is to do a lot of study and set clear goals. It considers the target group, market trends, and the specific features a user wants. Having a clear goal helps to shape the way that growth works. It ensures that the final output meets business goals and user standards.
Select the Platform
After setting goals, picking the right site is very important. Based on market share and target group, this choice looks at whether to use an Android, iOS, or cross-platform option. The choice of platform could greatly affect how accessible the App is and how many people can use it.
Hence, consulting with mobile app development company helps to select the best platform.
Create the App's Design
Now that you know what platform to use, the next step is to build the App. This step is more than just looking good. It also includes user experience (UX) design to ensure the interface is interesting and easy to use. Working together with usability experts and artists to create designs that are both aesthetically pleasing and easy for people to use that fit with the brand's image.
Start Iterative Development
An iterative method is used to start the development process. Instead of going from one step to the next in a straight line, developers start by making a basic app version and then keep improving it based on what users say. This iterative development style lets the project be flexible and adaptable. Hire mobile app developers to make iterative development step simpler and easier.
Conduct Quality Assurance and Testing
Testing and quality checking are important parts of the development process. It conducts in-depth testing to find and fix bugs, glitches, or speed issues. This step ensures that the eCommerce app works on various devices and platforms. It gives people a safe and enjoyable experience.
Deployment Stage
The development step starts when the App is thought to be ready. It thinks about putting an app on the chosen sites so people can download it. In this step, you need to work with the app store, put your rollout plans into action to get the most attention and ensure you follow the filing rules.
Conduct eCommerce App Promotion
Promoting an eCommerce app is a big step that can help it to get more attention. In addition to social media, search engine optimization, and partnerships, it also looks at marketing efforts made through other platforms. Using the brand's personality and focusing on the right people helps to get more users and make the App more visible.
Start Feedback and Improve Your App
Post-launch, initiating a feedback loop becomes significant. Promoting user reviews and feedback gives you useful information about how satisfied users are and where you can make changes. This feedback loop turns the iterative development process into a process that lets the App keep getting better based on what users say.

Cost of Building An eCommerce App Like Adidas
Many things go into creating an App like Adidas that may change the total cost. The complexity of features like product collections, user accounts, and advanced features like virtual try-ons makes a big difference.
The choice of platform such as Android, iOS, or Cross-platform may affect the Adidas like App Cost. Usually, iOS costs a little more. Making sure that strong security measures like SSL certificates and safe payment methods are in place is important and will cost extra.
The project schedule is an important factor, and pushed projects may cost more because they require more work.
Adding third-party services like data and payment platforms could help the total budget. Trying to guess how much scalability will be needed in the future requires an initial investment in a flexible design, which raises the cost. Also, where developers live is important because hourly rates change based on how much it costs to live in different areas.
Adidas like App Cost requires $50,000 to $200,000 based on the platform chosen, the features, the security methods, and other factors. Long-term budget planning takes into account ongoing repairs and changes.
Factors Influencing the Cost of Building an eCommerce App Like Adidas
Several things affect how much it costs to make an app like Adidas. Each factor may affect the business as a whole.
Complexity of Features
The number and complexity of features integrated into an app play a significant role. A collection of products, a user account, push notifications, the ability to integrate a payment method, and augmented reality for virtual try-ons are some of the features that may complicate things.
A lot of features will make the work take longer and cost more. Based on the complicated features, create an App like Adidas is thought to cost between $50,000 and $200,000.
Platform Selection
The programming cost may change depending on whether you choose iOS, Android, or both. Because Apple has many gadgets and strict design rules, making an iOS app may be expensive. Cross-platform options might save money, but they don't always work well. Depending on the platform chosen, it could cost between $20,000 and $100,000 per platform to make an app like Adidas.
Security Measures
In an eCommerce app, security is very important. Adding strong security features to protect user data, trade data, and the stability of the platforms raises the cost of development. Spending money on things like SSL certificates, safe payment methods, and data protection is important.
Based on safety measures, create an App like Adidas is thought to cost between $10,000 and $30,000.
Project Timeline
The amount of time needed for development directly affects the Adidas like App. Due to the higher development intensity and possible overtime compensation, rushed initiatives frequently have higher costs. A well-thought-out and practical timeframe may aid effective cost management. Costs may increase by 10% to 20% for faster deadlines.
Third-Party Services and Tools
Adding third-party services like payment platforms, tracking tools, and marketing services raised the total cost. For some services, you may have to pay a fee or share the money you make. Adding custom connections also takes more work during development. Its cost can be between $10,000 and $50,000.
Scalability Requirements
It's important to plan for future growth and make sure the App can be expanded. It might cost more to build a flexible design at first, but it can save money in the long run as the App grows. When considering scalability, you must consider server infrastructure, database optimization, and code design. Its cost may be between $20,000 and $50,000.
Location of the Developers
The cost of app development depends on where the developers live. When you hire dedicated developers in places where the cost of living is higher, you usually get paid more per hour. The general budget can be affected by the idea of outsourcing or moving. It's going to cost between $30 and $150 an hour.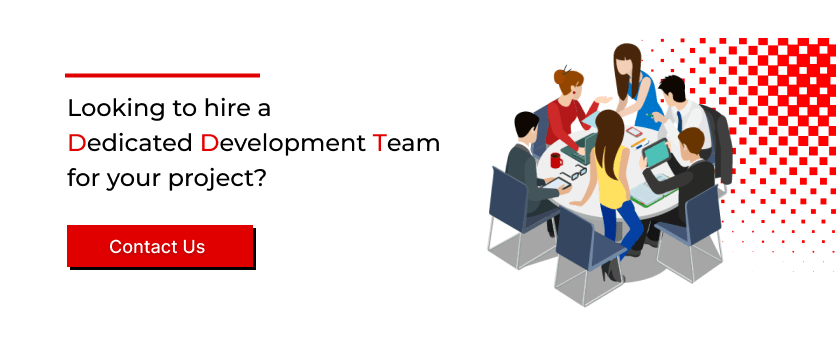 Tech Stacks Used in Developing An App like Adidas
Following are some of the tech stacks used in developing an app like Adidas:
| | |
| --- | --- |
| Aspect | Technologies |
| Frontend Development | Flutter, React Native (for cross-platform), Kotlin (for Android) and Swift (for iOS) |
| Backend Development | Django, Node.js, RESTful APIs, GraphQL |
| Database | PostgreSQL, MongoDB |
| Cloud Services | Google Cloud Platform, Amazon Web Services (AWS) |
| Authentication | JWT and OAuth 2.0 |
| Payment Gateway | PayPal, Stripe |
| Push Notifications | OneSignal, Firebase Cloud Messaging (FCM) |
| Analytics | Mixpanel and Google Analytics |
| UI/UX Design | Adobe XD, Sketch |
| Version Control | Bitbucket, Git |
| Testing | Appium (for mobile), Jest (for unit testing) |
| Continuous Integration | Travis CI, Jenkins |
Conclusion
In conclusion, the journey to create an app like Adidas is a dynamic fusion of innovation, strategy, and technical expertise. Comprehending the nuances of cost, feature integration, and the development procedure is significant for businesses venturing into the realm of eCommerce apps.
By embracing this inclusive guide, aspiring app developers can navigate the complexities and make an informed decision. It also embarks on a path that mirrors the success of industry giants such as Adidas and propels their brands into the digital forefront.
Fusing functionality, creativity, and user-centric design is the key to developing a compelling and competitive eCommerce app in a fast-paced digital environment.
FAQs
What are the essential features of an app like Adidas, and how do they contribute to user engagement?
Features like a seamless checkout procedure, personalized recommendations, and virtual try-on functionality may improve user engagement and experience.
How does the choice of platform affect the overall cost of app development, and which platform is highly cost-effective?
The platform choice, whether Android, iOS, or cross-platform, affect the development cost. The cross-platform can provide cost savings, but the effectiveness may vary based on the project requirements.
What security measures are significant when developing an eCommerce app, and how do they safeguard user data and transactions?
Executing the SSL certificates, secure payment gateways, and robust authentication protocols are significant for protecting user data, ensuring secure transactions, and developing trust.
Considering the competitive environment, How can businesses launch and promote their eCommerce app?
Using a blend of social media marketing, search engine optimization, and collaborations can significantly promote the App, increasing its visibility and user acquisition.
What role does user feedback play in the iterative development procedure?
User feedback is significant to address the areas of improvement. Regularly collecting and assessing feedback lets businesses implement the updates, ensuring the application evolves to meet changing user needs.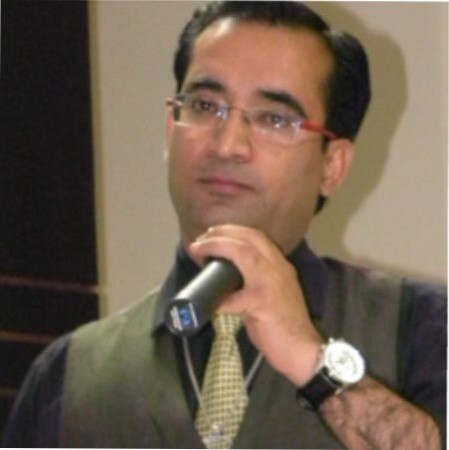 Naveen Khanna is the CEO of eBizneeds, a company renowned for its bespoke web and mobile app development. By delivering high-end modern solutions all over the globe, Naveen takes pleasure in sharing his rich experiences and views on emerging technological trends. He has worked in many domains, from education, entertainment, banking, manufacturing, healthcare, and real estate, sharing rich experience in delivering innovative solutions.