Last updated on October 11th, 2023 at 12:48 pm
Business-to-business, or B2B, means that a manufacturer and a wholesaler or retailer are doing business together. B2B Mobile Apps are becoming more prevalent. As work gets more virtual, employees learn more about how to use technology.
A significant number of companies are now using mobile apps to modernize business tasks, help with international operations, make communication easier, and boost the productivity of team members.
In 2023, B2B mobile apps can skyrocket a company's growth and lead to its success, but they also come with a very high risk.
Companies buy parts and raw materials from other companies as part of the manufacturing process. The finished goods can then be bought and sold between businesses and consumers.
By the end of 2018, the B2B e-commerce market had grown to more than $1.134 trillion. By 2023, this number is expected to reach 17%.
Businesses can find out about new products and services and lay the groundwork for future business-to-business transactions on the internet.
Through a company's website, potential customers can find out about the company's products and services and get in touch with them.
Businesses can grow by using the supply of online products through an electronic interface. Through B2B transactions, you can get special online directories with information about different industries, organisations, how they work, their services, and products.
Business clients and employees from other companies are the main people who visit a company's website.
Think of business-to-business websites as mini trade shows that are open 24 hours a day. From time to time, a company website may offer access to an extranet that is only available to customers or users who have signed up.
Some websites for businesses that sell directly to other businesses are called B2B sites.
Before moving into next sections, let's discuss what is b2B mobile app development.

B2B Mobile App Development
A B2B company is hard to run for even the most experienced CEO. During the day, different problems can come up, such as getting new business, dealing with money, or hiring people.
It can be challenging to manage your business in a disciplined and effective manner if you are going from meeting to meeting.
But making B2B mobile apps in 2023 is the best way to keep your business running smoothly. B2B apps have become some of the most exciting apps in the business world.
A business-to-business (B2B) app for mobile devices is known for making it easier for customers to buy things in real time. Also, real-time data from B2B apps are a great way to find data-driven insights about partners, clients, and employees. It could also make business operations much better.
Benefits of B2B Mobile App Development
One of the best things about B2B Mobile Apps in 2023 is that there is still not much competition in this market because not many businesses use B2B apps.
The slow use of B2B in mobile app development can be explained by a number of things, such as small size of the B2B market, better communication, and strong sales.
On the other hand, as new and innovative technologies came out, the B2B app market began to grow. Because the rules for running a B2B business are very different from those for a B2C business, B2B businesses usually have to put in more time and effort to make their applications due to its complexity.
An omnichannel B2B mobile app gives a company's sales team the ability to sell through multiple channels. This helps the company to grow faster and more efficiently. A B2B eCommerce mobile app helps the merchant to give their customers better service.
Merchants can use B2B mobile eCommerce apps as their main or secondary source of income for their business.
A well-designed B2B mobile app makes buying easier for buyers because it is easy to use and is in a convenient place. This increases customer loyalty. In 2023, B2B mobile apps will help a business with its B2B marketing.
This alliance is helpful because it automatically aligns all new customers with the existing B2B marketing and PR strategies. This means that the business owner doesn't have to set up new marketing materials for each new customer.
Best B2B Mobile Apps help businesses to grow and makes more money. With omnichannel sales, merchants can now stay close to their customers in the digital world and help them at any time. On the other hand, B2B apps lead to more frequent and larger purchases than B2C apps do.
Here, we will discuss some benefits of B2B mobile app development.
On-The-Go-Connectivity
Most B2B companies have busy schedules and a lot of work to do, so employees often work on the go, at home, or even while on vacation. Because of this, businesses that use b2b mobile app solutions have more freedom.
In fact, the mobile platform has made it easier to talk to customers, find leads, and work with team members at any time and from anywhere.
Improve Communication
Your business-to-business (b2b) company needs a mobile and web-based business-to-business application because communication is the key to business success. Every day at the office, people use emails, documents, chat, file sharing, and connections with other offices and team members.
Custom b2b software for mobile devices and the web is a great way to meet the unique communication needs of your company, which can make a big difference.
Manage Things Better
A mobile software solution is the best way to run your B2B business smoothly and keep track of things like when team members come and go, what tasks they are working on, and when they have to leave unexpectedly.
A business-to-business sales app has all of the above features and lets owners make reports every day, every month, and every three months.
Boost Efficiency     

     
Any business needs to make new departments, hire more people, form new teams, and increase output. For proper management and control, you can use a b2b mobile or web app that makes management easier. With a few clicks, the admin and sub-admin can manage the team and make it work better.

Best B2b Mobile Apps For Managing Your Business
Here, some of the B2B business apps are available for mobile devices. Most of these apps work on both iOS and Android phones, so they are cross-platform.
Let's delve a bit more about it in details.
Google Analytics App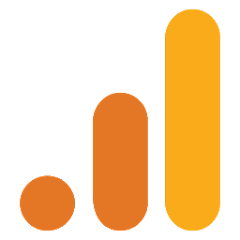 Google Analytics has been a great solution for desktop users, and now it's also available for Android and iOS. It gives you information about your audience's behaviour, insights, and conversions in real time.
As more people use mobile devices to access the internet, it's good to know that you can keep your website up and running even when you're not at your computer. You don't require cost for managing this.
Download From Google Play Store
WebEx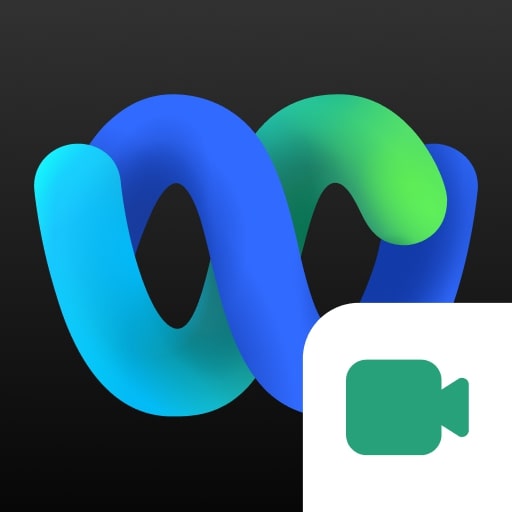 You'll never miss another meeting again, no matter where you are, if you use WebEx. You can host meetings and organise online events with your tablet or a mobile app. WebEx can be used to share files, messages, and video conferences with everyone else on the platform.
It syncs and stores the activity of your team on all devices for companies with teams in different places. Any style of work, role, or device can be made to fit.
Everyone can take part, no matter where they live, what language they speak, or how they talk. And most importantly, it is designed to be secure and private by default to keep you safe wherever you work. It is also free of charge.
Download From Google Play Store
Google Drive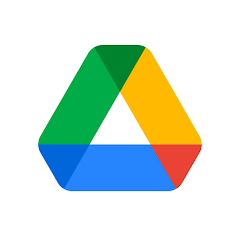 Google Drive is a service that lets you to store files and share them with other people. Files can be saved in the cloud (on Google's servers), shared, and synchronised across devices.
Google Drive has offline apps for Windows, macOS, Android, and iOS computers, phones, and tablets, as well as a web interface. Google Drive puts all of your team's files in one place that's safe and easy to get it, whether you're at work or not.
Supported file types include photos, designs, charts, documents, recordings, videos, and more. With Google Docs, Google Sheets, and Google Slides, you can work together on documents, spreadsheets, presentations, drawings, and forms, among other things. You can save files you've made or changed in Google Docs of Google Drive.
Google gives you 15 GB of free storage space to start, and you can connect with different co-workers to give them access to your files. People can view, download, and work together on any file, which makes working as a team easier than ever.
The best thing about Google Drive is that you can access it from any device, like a computer, tablet, or smartphone. This makes it easy to run your business even when you're not in the office. You can buy things inside the app.
Download From Google play Store
Dropbox

Dropbox Business is a secure cloud for storing files and an intelligent workspace that connects teams, tools, and content. When you're a B2B business owner on the go, it can be hard to bridge the gap between desktop and mobile.
Word documents, pictures, and spreadsheets make it hard to make sure you can get to everything you need on the go. You can hire mobile app developer to create a Dropbox that will help you run your business well.
In this situation, Dropbox is useful. The platform lets you to keep all of your content in one place, so you can access presentations, documents, and other files even when you're not at your desk.
Dropbox works on both iOS and Android devices, so you can always get to everything you need to look over for your perfect pitch. It doesn't cost anything to buy.
Download From Google play Store
EverNote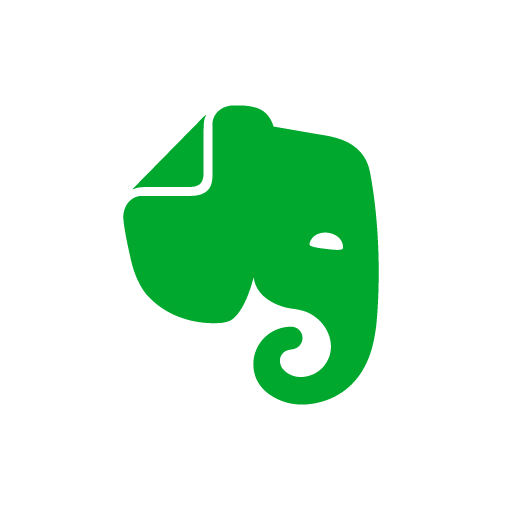 Evernote is a great way to keep track of all the tasks and information you need to work with every day. Taking notes is an important part of every CEO's daily routine. You should quickly write down any ideas you have so you can move on with your day and come back to them later.
Evernote is another great choice that works on both the iPhone and Android. The app lets you to take all the notes you need while clipping web articles, taking pictures of physical and digital details of your projects, and taking pictures of handwritten notes. You can also get it for free.
Download From Google play Store
Salesforce Mobile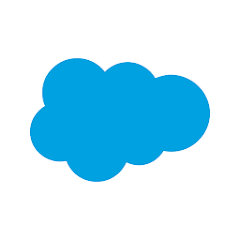 The Salesforce mobile app lets you get to your important information, like dashboards and reports, meetings and tasks, notifications and approvals, and the status of your leads and deals.
Every business that sells to other businesses should use a CRM to make sure their sales are effective and profitable. Let's say you are still looking for a good CRM to use.
In that case, a salesforce is a great choice because it not only has a great desktop version, but also a great mobile version. The salesforce mobile app has everything needed to access the CRM.
This means that any B2B owner can keep the business profitable and sales moving from anywhere. This amazing tool is free to use in any way you want.
Download From Google play Store
LinkedIn Pulse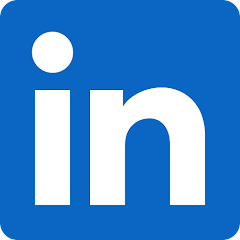 LinkedIn Pulse is a platform for publishing that was made by LinkedIn, which is a social networking site for professionals. It is a well-organized way to keep up with all the news that is important to your business or interests.
It gathers important news and professional content and gives it to you in a way that is clear and easy to use. They could be people who work in the same field as you or just sources whose work you like.
In 2023, this B2B Mobile App will also let you like, comment, and share on conversations in your industry. This information can be shared with your network to help those who know you learn more.
It's a quick way to keep up with what's popular both around the world and in your market. It is also free of charge.
Download From Google play Store
HootSuite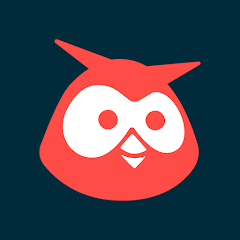 Even though social media isn't always a top priority for B2B business owners, it's important to keep a close eye on it in case users have questions or comments. The HootSuite app handles all of these problems. It works together with the app on your computer.
You can consult with mobile app development company for developing HootSuite in real-time.
It lets you to check all of your important social media accounts, like Facebook, Twitter, and LinkedIn, from one place. This app is a must-have for any B2B business owner who wants to know what's going on with their company on social media. It costs nothing at all.
Download From Google play Store
A platform for App Development
Mobile development platforms have all of the tools that a developer might need to make Best B2B Mobile Apps and develop them. Most platforms are made for making apps for iOS or Android, but some are cross-platform and give you a place to work with native tools.
Some of the others will be hybrid features and tools for making apps that run on more than one operating system. You can talk to the mobile app development company to find out which platform is best for making apps.
Top B2B Mobile Apps are for businesses that need a platform for making, writing, managing, and deploying mobile apps. This process is usually done by a development or IT department, but it can also be done by small businesses or by one person.
The items can be used to make games, e-commerce apps, or anything else. The business of making apps for mobile devices is always changing.
As microprocessor technology improves, mobile apps will be able to run on more than one platform.
Best B2B Mobile Apps for both iOS and Android can be built on a number of different platforms. React native app development and flutter app development are the two best platforms.
In this section, we will discuss these platforms of app development in detail.
Android App Development
With Meta's React Native development, Android app developers no longer had to learn Java, C, or any other programming language to make apps.
Using React Native is a good idea for many reasons, one of which is that it lets you to make Android apps that work on different platforms.
It gives us a lot of answers that other technologies can't give us. You can talk to B2B Mobile App Development Company about how to make an Android app that works well.
With React Native, you can make native JavaScript apps for Android. With its help, you can use the location, push notifications, camera, and all of the other built-in features. React Native apps are made with the help of JavaScript. High-quality UI and UX components can be made with React.js code.
iOS App Development
Building React Native apps for iOS is easy and uses APIs. React Native gives you the basic tools you need to build complex user interfaces.
In a lot of ways, a React Native app development component is the same as a React component. All of the React APIs can be used with React Native. Any app should be able to communicate with other services.
Conclusion
React Native makes APIs for different platforms look like the same thing. With React Native, there is a large community of developers who are always making high-quality libraries to help with a wide range of tasks.
In React Native, some native APIs are wrapped in JavaScript. With React Native, it is much easier to make apps for iOS.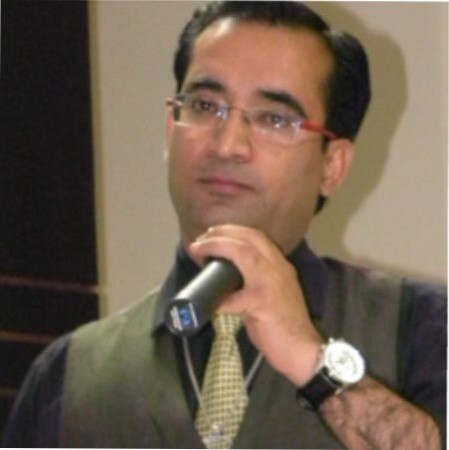 Naveen Khanna is the CEO of eBizneeds, a company renowned for its bespoke web and mobile app development. By delivering high-end modern solutions all over the globe, Naveen takes pleasure in sharing his rich experiences and views on emerging technological trends. He has worked in many domains, from education, entertainment, banking, manufacturing, healthcare, and real estate, sharing rich experience in delivering innovative solutions.