Last updated on October 11th, 2023 at 09:18 am
In recent years, dating apps have become increasingly popular as a way for people to connect and find romantic relationships. If you're interested in developing your own dating app, it's important to understand how to create a dating app.
Creating a dating app requires careful planning and execution, as well as an understanding of your target audience and the features they are looking for.
Some of the key steps involved in creating a dating app include defining your app's niche, designing the user interface and user experience, developing a matching algorithm, and implementing security and privacy measures.
Today, we'll talk about how to create a dating app, including the technologies to use, the features that should be included, and the overall budget. The secret to making a successful dating app that attracts more users and generates more money.
But before that, we will discuss what dating is all about.
What is A Dating App?
A dating app is a mobile programme intended to help individuals find love relationships. Users of dating apps build a profile that normally contains images, a brief bio, and sometimes other details like schooling, employment, and hobbies. The programme then matches users with others who share their interests, preferences, and geography.
The messaging feature of the app is then used by users to get to know one another better and maybe set up a date. Tinder, Bumble, Hinge, and OkCupid are a few of the well-known dating applications.

Dating App Statistics: Facts and Figures
It is simple to see why dating app popularity is rising quickly. Most people like using internet platforms to find potential friends or dates.
The industry's revenue is expected to expand and reach US$70.84 million in 2023 before averaging US$66.19 million by 2027.
Over 366 million people have been found to utilise online dating applications.
It is predicted that 440 million individuals will use these sites to look for love online by 2027.
The ideal chance for dating app development firms to showcase their offerings by taking into account various elements and affecting numerous consumers and reactions.
Benefits of Developing Mobile Dating Apps
There are several benefits of developing mobile dating apps, some of which are:
Increased User Engagement
Compared to conventional dating websites, mobile dating applications provide a more involved and engaging experience. To keep users interested in the app, they may employ features like swiping, texting, and real-time alerts.
Wider Reach
A bigger audience may be reached through mobile dating applications since they are simple to use and widely available. Using their mobile devices, users may access the app at any time and from any location.
Monetization Opportunities
Mobile dating applications include a variety of revenue options, such as in-app purchases, premium memberships, and advertising. This may bring in money for the app's owner and support the development of the app.
Better Matching
Compared to conventional dating websites, mobile dating applications provide a more involved and engaging experience. To keep users interested in the app, they may employ features like swiping, texting, and real-time alerts.
Data Analytics
Mobile dating apps can gather and analyse user data, which can provide insights into user behavior, preferences, and trends. This data can be used to improve the app's features, matching algorithms, and user experience. It supports the dating app development company in growing promptly in the market.
Overall, mobile dating apps offer a convenient, engaging, and efficient way to connect people looking for romantic relationships.

Key Features of Dating Applications
Dating applications are mobile or web-based applications that allow individuals to connect with each other for romantic relationships, casual dating, or friendship. Here are some key features of dating apps:
User Profile
A user profile is the first feature that a user interacts with when they sign up for a dating app. The profile typically includes basic information such as name, age, location, interests, and photos. Some dating apps also allow users to add a bio, social media links, and other personal details.
Matching Algorithm
The matching algorithm is the core feature of most dating apps. It is designed to match users based on their preferences, interests, and compatibility. The algorithm typically uses data such as user profile information, swiping behavior, and messaging history to make recommendations on potential matches.
Swiping
Swiping is a popular feature of dating apps that allows users to quickly browse through potential matches. Users swipe right if they are interested in a profile or left if they are not. If two users both swipe right on each other, they are matched and can start communicating.
Messaging
Once users are matched, they can start communicating with each other through the messaging feature. Some dating apps allow users to send text messages, while others support voice and video calls. Messaging is often a premium feature on dating apps and requires users to pay a subscription fee.
Location-Based Matching
Location-based matching is a feature that allows users to connect with potential matches who are nearby. The feature uses the user's location data to show potential matches within a certain radius.
Social Media Integration
Many dating apps allow users to integrate their social media accounts, such as Facebook or Instagram, into their profiles. This feature enables users to share more about their interests, hobbies, and social circles.
Advanced Search Filters
Advanced search filters are features that allow users to narrow down their search results based on specific criteria, such as age, location, interests, and education level.
Safety and Privacy Features
Dating apps often have safety and privacy features to protect users from online harassment, fraud, and other security risks. These features include blocking, reporting, and verification tools to ensure that users are genuine and trustworthy.
Subscription-based Model
Many dating apps operate on a subscription-based model, where users pay a monthly or yearly fee to access premium features. These features often include unlimited swipes, advanced search filters, messaging, and other premium features.
Integration with Other Services
Some dating apps integrate with other services, such as Spotify or Netflix, to help users find matches based on their music or movie preferences.
Overall, dating apps are designed to help users connect with potential romantic partners based on their interests, preferences, and compatibility.
How Can You Monetize Your Dating App?
Here are some ways to monetize your dating app if you're a dating app developer.
Membership Fee
You can also charge people to download your app, which is another way to make money. It will limit the quantity of users, but it will help you stand out as a high-end offering. It also reduces the amount of fraudulent and dishonest users.
In-app Purchases
You can offer users the ability to purchase additional features or premium services within the dating app like Tinder, such as access to more matches, unlimited messaging, or the ability to see who has liked their profile.
Freemium
You can offer basic features for free and charge users for access to more advanced features or services.
Premium Subscriptions
Offer premium features to users who pay a monthly or yearly subscription fee. These features can include ad-free browsing, advanced search options, the ability to see who likes your profile, and more.
Referral Programs
You can provide user's incentives, such as in-app currency or premium features, for referring friends to the app.
Sponsored Content
Partner with brands or companies to offer sponsored content or exclusive deals to users within the app. This can generate revenue and provide value to users.
Advertising
Display ads from third-party companies within the app. This can include banner ads, video ads, or sponsored content.
Affiliate Marketing
Partner with other businesses in the dating industry and receive a commission for each user who signs up for their service through your app.
No Ads
Skip the ads! Ads can be annoying so you can offer people an experience without ads after a certain price.
White Labelling
License your dating app to other companies that want to launch their own dating app. They pay you for the use of your technology, and you can provide ongoing support.
Partnerships
Lastly, you can allow third-party companies to endorse their products and services by your app and charge them as per the cost per mile and cost per click model. Sound offers like a restaurant, hotel booking, flower delivery, or taxi order support the users in making a direct plan for their first date in the app.
Examples of Best Dating Apps in 2023
Although online dating has grown in popularity over the past decade, there are various dating applications on the market. Here, we will discuss the best dating apps widely used in current times, together with their valuation:
Tinder
Pricing: Premium account starts at $9.99 per month
Features:
Swipe right and left
In-app video calls
Distance and age adjustments
Matches
Messaging
Android & iOS
UVP:
In-app panic option for unsafe dates
57,000,000+ Users
OkCupid
Pricing: Premium account starts at $12.49 per month.
Features:
Personality Quizzes
Profile booster
Matching based on personality traits and preferences
In-app messaging
Android & iOS
UVP:
One of the oldest applications on the market
50,000,000+ users
Grindr
Pricing: Premium account starts at $5.00 per month.
Features:
Location sharing
Favorites
Tribes to choose a specific set of users
List of nearby users instead of swipes
Android & iOS
UVP:
Highly works toward bisexual and gay men.
27,000,000+ users
Bumble
Pricing: Premium account starts at $29.99 per month.
Features:
Detailed profile info
Swipe right and left
Option for friendship, romantic, and business relationships.
In-app messaging
Android & iOS
UVP:
Women have to text first within 24 hours.
40,000,000 users
Match.com
Pricing: It starts at $35.99 per month with a free trial.
Features:
Games to break the ice
No free version
Inclusive dating profiles
In-app messaging
Android & iOS
UVP:
Offline integrates the events to support the users to meet up in the reality
21,000,000+ users

A Step by Step Guide On How to Create A Dating App from Scratch
Let's discuss some essential process about how to create a dating app.
Find Your Niche & Define Your Audience  
The first step in making a dating app is finding an area and determining who you want to use.
Before making a new dating app, you must know who you want to attract. It's not possible to make an app that meets everyone's needs. Instead, make sure you know what your rivals don't have.
Once you know how successful or unsuccessful they were, you can use that information to help you build a successful dating app. It could be done by making the layout easy to use or integrating social media to attract clients already using sites like Facebook.
You must choose your field to stand out from the crowd.
There are a lot of interesting dating niches out there right now. Some dating apps, for example, are centered on cuisine (Gluten-Free Singles) or lifestyle (Equestrian Cupid is a dating app for horseback riders).
Understand the Matching Algorithm to Create a Dating App
A research found that certain people who make dating apps think that "algorithm voodoo" brings together individuals. Most of the time, though, that's not true. The good news is that it's all about your "Flavour Formula." 64% of users want to meet someone who shares their interests, and 49% want to meet someone who is attractive.
Your devoted followers will be the most effective means of spreading the news about you.
Today, people who make dating apps are trying to use AI to help people find each other. AI will help many businesses progress in the next ten years.
To start a business and make a dating application, you must know how "compatibility scores" could match people according to their interests. It could be done by asking possible users a few important questions when they first sign up.
Choose a Business Plan
There are different ways for dating apps like Tinder and its competitors to make money:
Premium business plan (Tinder Plus)
Users in this model get a free set of basic app functions, but they may also purchase premium packages with additional features:
    a] Boosting profile
Users must pay a certain sum to have their image appear at the top of search results.
   b] Advanced swipe
It is made possible by a machine learning program and changes how people look at pictures.
The smart program changes users' photos based on what other users like. It gives the person with a paid account more chances to find a match.
    c] Unlimited likes
The free app version allows users to like a limited amount of photographs, but users with paid accounts can like as many photos as they want.
There are many famous ways for dating apps to make money. Free applications generate revenue via selling in-app content, charging for premium features, and selling user data to marketing firms.
Paid applications, on the other hand, generate money by providing more features and allowing users to purchase additional items inside the app. Apps paid for regularly make money by charging a fee to use the app each month.
Freemium apps make money by giving away some features for free and then selling extra ones for a fee.
Pick the Right Set of Technologies
The next step is to decide which tools your app will use. For your dating app to do well, you need a good set of technologies. The key aspect of developing an excellent app is to use the same dating app developer with experience with your tech stack.
To make an app, you need complicated technologies with many moving parts. HTML5, JavaScript, and Python are common parts of a technological setup. Python and AWS mobiles are the core computer language and mobile app development platforms.
Focus On An Easy UI/UX
You must think about how your app will look and feel. Users will stay with your product if the UI/UX design is good. Think about how easy it is to navigate, use styles and colors that go together, and ensure the app's parts flow smoothly.
Our help will come from a team of experienced UI/UX designers and tools like wireframes and models. To give a consistent experience, remember that the images should be easy to understand.
Pick A App Development Team
Given the abundance of mobile app development companies available, here are a few things you should think about to find the best one:
The hourly rate of dating app developer
Different countries have different wage rates for developers. In the meantime, they may have had similar situations and learned similar skills. It means that if you are ready to work with a developer from another country, you can hire app developer for dating app with reasonable hourly rates.
When choosing a dating app development company for your business, then looking at their portfolio is a good idea. Ask them how many relationship apps they have made. It will give you a good idea of their knowledge of the field.
Develop and Launch MVP 
Once the dating app developer has been chosen, the finding (inception) part will begin. During this stage, you'll define the project's needs, and your business goals, build a prototype of the project, and then launch the MVP.
You can make the best dating apps if you work with an experienced mobile app development company that can guide you through the process.
To build the next big thing in the dating industry, consider working with a top-tier SaaS development business. You can get access to the latest tools and technologies to build a cutting-edge dating app that stands out in a crowded market.
Upkeep and Improvement of the App
After you open the app, it's time to check for changes. You need to know about new features, listen to customer reviews, and start working on them to improve them and keep users interested. The dating app will be updated and fixed occasionally to keep it interesting and useful for its users.
After knowing how to create a dating app, we will move onto the cost of developing it.

How Much Does It Cost to Create A Dating App?
This question does not have an accurate solution because developing a dating app can cost a wide range of amounts based on several factors and how (and where) you hire workers.
According to latest company research, mobile app development takes between 6 and 12 months and costs an average of $140k.
About 15–20% of the project's total cost can be spent each year on keeping an application running. For instance, when dating app development cost is $100,000 from idea to launch, you can plan to spend between $15,000 and $20,000 per year to keep it running.
| | | | |
| --- | --- | --- | --- |
| App Development strategies | Complex app with customized features and large backend | Normal app integrating certain design and complexity | Simple app including basic features |
| Project Management | $50k+ | $25k+ | $10k+ |
| Market Assessment | $25k | $15k | $5k |
| Development, testing, and deployment | $75k– $250k | $50k – $100k | $20k – $40k |
| UI/UX design | $35k | $20k | $5k |
| Total | $185k – $360k | $110k– $160k | $40k – $60k |
| Post-launch maintenance | $40k per year | $25k per year | $10k per year |
| Timeline | 9+ months | 4-8 months | 3-4 months |
We've produced a list of the five factors that influence the cost of developing a dating app, as well as pricing estimates for each stage of project development.
What kind of project is it
Who is making the app
Its features and how hard it is to make.
The amount of time it takes to build something from scratch vs. using materials already made.
The number of platforms that use a local code base instead of a single code base for all systems
With a team of writers and artists working on the project in-house, the total cost could be $150k or more. As we talked about earlier in this guide, If you make your own app, it will cost you at least 50–70% more to make it using pre-built APIs.
Many apps already have these pre-built features, so building them from scratch is unnecessary. This saves time, money, and resources and shortens the entire project process.
Technology Stacks for Creating a Dating App
Technology is a very important part of making the program. It can be different for iOS, Android, and cross-platform apps. Here is a list of programs that can be used to make dating programs.
| | | | | |
| --- | --- | --- | --- | --- |
| | Web- Based | Cross- Platform | iOS | Android |
| Frameworks | Angular, Django, and Ruby on Rails | PhoneGap, React Native, and Ionic | WebKit and Swift UI | Flutter and Xamarin |
| Programming Languages | Python, JavaScript, HTML, PHP, and CSS | JavaScript and PHP | WebKit and Swift UI | Java and Kotlin |
| | |
| --- | --- |
| | Techs for All kinds of Platforms |
| Cloud Storage  | Heroku, Google Cloud, Azure, and Amazon S3 |
| Web Server | Apache along with Nginx |
| Databases | MongoDB, PostgreSQL, and MySQL |
| Push Notification | UserNotifications, Firebase, and OneSignal |
| Authentication  | FusionAuth and MessageBird |
| Payment | PayPal, Stripe, and Braintree |
| Social Integration | Twitter SDK, Instagram SDK, Facebook SDK, and Cloud SDK (Google) |
| Geolocation | W3C, Google Maps, and Google Location Services |
| Chat & Video | ActionCable, RecyclerView, and CometChat |
| Other Tools  | Optimizely, Graph API, Elasticsearch, Imgix, and Google Analytics |
| Machine Learning | Rapid API,  ApiAI, MonkeyLearn, and AmazonML |
Why Choose eBizneeds to Create a Dating App?
Choosing eBizneeds to create a dating app has several benefits. Here are some of the reasons why you might consider eBizneeds for your dating app development project:
Expertise in App Development
eBizneeds has a team of experienced app developers who specialize in creating high-quality, feature-rich, and user-friendly mobile applications. They are proficient in various app development frameworks and technologies, including iOS, Android, React Native, and Flutter.
Customized Solutions
The company offers customized app development solutions tailored to meet the specific needs of their clients. They can help you develop a dating app that is unique, scalable, and highly responsive to user needs.
Technical Support
eBizneeds provides technical support to its clients throughout the app development lifecycle. They can help you with app maintenance, upgrades, bug fixes, and other technical issues.
Competitive Pricing
Offers competitive pricing for its app development services without compromising on quality. They provide a transparent pricing model that includes all development costs upfront, ensuring that you stay within your budget.
Agile Development Methodology
It follows an agile development methodology that emphasizes collaboration, flexibility, and rapid prototyping. This approach ensures that you get regular updates on the app development progress and can provide feedback to the development team at every stage.
Communication
The company has a strong communication process that ensures timely communication with clients. They are available to answer any questions you may have and provide regular updates on the progress of your app development project.
Confidentiality and Security
eBizneeds takes confidentiality and security seriously. They sign non-disclosure agreements with their clients and follow strict security protocols to ensure that their clients' data is protected at all times.
Final Thoughts
People's lives are busy, so dating apps make it easy and fast for them to meet new people in their search for a partner. To know how to create a dating app, it's important to remember that people are busy and don't have much time.
So they want tools that save them time and help them find what they need quickly. They want an app that is easy to use and does its job well.
The best part is that people who make dating apps don't have to start from scratch because there are so many APIs and ready-made features like CometChat. Sign in on the CometChat site to get started with a proven SDK structure and stable API contacts.
Building a chat for your dating app will only take a few minutes.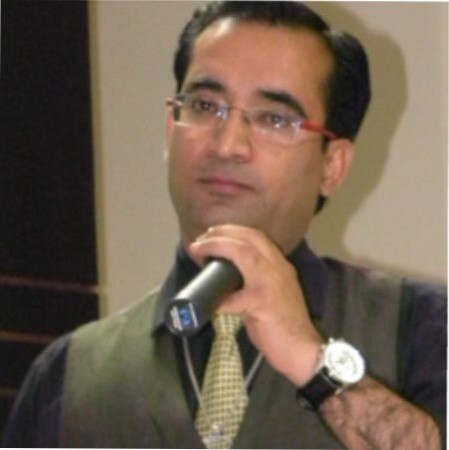 Naveen Khanna is the CEO of eBizneeds, a company renowned for its bespoke web and mobile app development. By delivering high-end modern solutions all over the globe, Naveen takes pleasure in sharing his rich experiences and views on emerging technological trends. He has worked in many domains, from education, entertainment, banking, manufacturing, healthcare, and real estate, sharing rich experience in delivering innovative solutions.