Last updated on September 23rd, 2021 at 07:16 am
Software as a Service (SaaS) is a popular business model which allows businesses to work more efficiently, empowering it to be more productive and making enterprises more competitive. Perhaps, you would like to know how it is helping businesses, why so many organizations progressively adopting it and how to build a SaaS app for you? Let's understand SaaS Application Development together!
Software as a Service (SaaS) is a dominant business model in which businesses host and license their software from a cloud-based server on a subscription basis. Nowadays, the SaaS market is growing fast and is expected to hit the approx US $307.3 billion in 2026.
Software-as-a-service is a popular cloud-based software licensing or subscription model in which you can access your organization's data anytime, anywhere from any device connected to the Internet.
What is a SaaS application?
Software is delivered to the end-users as a service, and users do not need to install the software and maintain or update the server. SaaS stands for "software as a service", which refers to the cloud-hosted applications and users can access them using any device.
The software tools like Dropbox, Google Docs, Canva, etc, in essence, are SaaS platforms. Let's see what sets SaaS applications apart from traditional software:
You need to subscribe to cloud-based applications; you are not required to purchase a license to use them on a software-as-a-service basis. Application vendors charge you a subscription fee for a full set of its features. You have the choice to subscribe to it yearly, half-yearly, or perhaps monthly.
Since these apps are deployed in cloud infrastructure so you can access them using a web interface or a mobile device from everywhere you go.
You do not require purchasing a new SaaS app version every time the app development team releases an update. There are regular upgrades and updates launched by development without interfering its core functionality and affecting user experience.
Comparison of SaaS Software vs. Traditional Software
Lets' understand the difference between SaaS and traditional apps using an example of – A popular product Adobe Photoshop which has recently adopted the SaaS model. Years ago, users need to buy Adobe Photoshop along with many other programs for a one-time price. Once the product is purchased, users were given an unlock key to access a specific version of Photoshop for a lifetime.
However, if you try to purchase the latest version of Photoshop on Adobe's website, you will get to know that Adobe offers its product on a subscription basis to the users. You need to sign up for a monthly subscription instead of paying a high up-front cost and you can access the most recent version of multiple adobe products including instant updates. The monthly fee is comparatively low than that of the one-time purchase price of the old model.
Despite the pushback against the subscription way, the SaaS Application Development is on the boom because of its advantages for both developers and users.
Advantages of SaaS
SaaS applications are confidently taking place of traditional apps due to the benefits they offer. Let's have a look at what benefits companies find about SaaS products.
SaaS apps do not require any complex setup as they are web-based apps. Moreover, companies do not need to have infrastructure resources to run these cloud-based apps.
Scalability is an issue that arises with growing needs under on-premises infrastructure. Using a SaaS solution to deal with increased workload and adapt to more users is pretty easy.
Since the users need not pay a full amount in advance to use the product features, it attracts a huge customer base. Moreover, developers get benefitted from regular and long-lasting revenue. For users, the low up-front cost is a great advantage and they can get instant updates and new features without having to buy the latest version. You can access the SaaS app with all the features and new upgrades by simply using a website. And you do not need to pay the high start-up costs.
When we talk about upgrades in traditional software, to get improved features and enhanced functionality, you need to buy and install a new app version. There is no such need when you have a SaaS app. You can access all the latest features and functionality as soon as they get released.
SaaS applications can be accessed whenever and wherever you need and from, just the Internet connectivity you need. In today's time where work-from-home is the need of the hour, accessibility is becoming a must-have.
SaaS solutions offer free trials, users can use the app features for a specific time period and figure out whether it is a suitable solution or not.
Types of SaaS Apps
There are a variety of apps are developed as SaaS solutions. SaaS technology is adopted by various sectors including the retail and eCommerce industry. The popular platforms to build SaaS products are Wix and Shopify in the eCommerce industry.
The SaaS solutions are comprehensive and not limited by categories. However, below we have listed the popular existing app types on the SaaS product market.
SaaS solutions are great to manage any organizations' comprehensive data effectively, track all the customers' data, run automatic marketing campaigns, offer insights and analytics, predict future growth and sales, etc. There are a number of cloud-based CRM software vendors in the market, Salesforce is the most popular player offering apps for similar purposes.
Most organizations prefer subscribing to SaaS apps to manage workflows and various tasks such as Jira, instead of investing in purchasing a license for project management software packages.
The popular cloud-based collaboration tool is Slack or Trello which has project management capabilities with collaboration features. The current situation has demanded web-based video conferencing platforms like Zoom. Zoom is a popular app that is used for both personal and business communication. These cloud-based collaboration tools allow users to run in-person meetings in a virtual environment.
Cloud computing services also help you with billing and financial transactions. Cloud-based billing services such as Stripe have various features and can combine merchant accounts with payment gateways and manage subscriptions effectively.
Marketing is an important aspect of a business. SaaS apps are helping business boost their marketing efforts. Software like Microsoft Dynamics 365 is popular cloud-based apps to promote business. The number of marketing tools is increasing day by day in the market.
Enhancing productivity via gamification is getting popular nowadays. Gamification apps help to increase productivity and engagement. A gamification SaaS app is available both in Android and iOS versions.
Web-based solutions are also taking place of traditional enterprise apps. Powerful ERP platforms such as SAP include dashboards and data analytics that allow businesses to have insights into their operations.
Features you must Consider when Building SaaS Apps
There are some common features that SaaS products must have irrespective of any industry. If you are looking to develop SaaS solutions, here is the list of the basic required features.
Functionality is one of the most important aspects of the software. These features are the primary reason for using your app. For example, the function of the Zoom app is to allow users to video-conferencing, conducting meetings in a virtual environment. Another app Canva helps users to create attractive graphics using customizable templates.
The latest web development trend is using analytics tools in SaaS solutions. Data analytics tools help users gain insights into a number of reports and dashboards about the success of their business efforts, latest trends, and so on. Marketers may probably use analytics tools to track user behavior patterns and check the success of the campaigns they run.
Tools for Managing User Roles
The SaaS solution includes a variety of access layers. Therefore it becomes essential to integrate tools for managing user roles. For instance, in Clubhouse, users may play the role of Speakers, Listeners or Moderators, and the user roles are completely different.
Steps for Building Software-as-a-Service Apps
Building a SaaS app is quite a complex process; however, a step-by-step guide can help make the task simple. Below we will share a simple roadmap with several logical steps to guide you through the SaaS app development process effectively.
Step 1: Research and Write Down your Apps' Tech Specification
The first step is to know your market, know your potential customers, latest technologies, current trends,s and competitors well. The data like the shortcomings of competitors' apps, users' demand,s, etc will help you make a truly amazing SaaS app. Good research will help you create an informative, detailed, and comprehensive technical specification including your app's functional and non-functional needs and steps to develop your app.
Step 2: Choose Revenue Channels
Now when you have a clear idea about all the features and functionalities you want to have in the app, the next step is to think about how actually you will earn money with your SaaS app? It is significantly important to get the answer to this question before you move forward to the next step. Your apps' structure will be designed accordingly then. You have different choices to make money through apps such as In-app advertising, subscription, or freemium models.
Step 3: Select a Cloud Infrastructure Provider Wisely
The next important step is to choose a cloud infrastructure company to be able to serve your users, ensuring their privacy and security. It is always good to choose the proven and reputable vendors. A well-known vendor can assure you of the security, maintaining the best encryption. You need to remember that your SaaS app will run on cloud infrastructure, and therefore you need to select a cloud service provider who can offer great performance, security, scalability, and support for third-party integrations.
Step 4: Build an MVP
Before you launch a fully functional cloud-based app, introducing a minimum viable product (MVP) is always a beneficial choice. It is a somewhat beta or trial version of your app which includes only the basic feature set. However, you need to make a plan on what features you want to include in your MVP to get feedback for your app. including the most important features is always good.
Step 5: Regular Testing
After the release, the important task is to focus on feedback. Your user's feedback plays a crucial role as the key to success is to design the app according to the beta versions' feedback. And you need to make sure of the regular testing of your app for better improvements.
Step 6: Get Started with Development Process
Now, the development of your app begins with the chosen platform, programming language, features, and technology. The best practice of app development is to integrate QA testing into every stage of development.
Step 7: Market your App
Though the promotion of the app begins with the development process, as your app's first release is there in the store, you must already have a community of users waiting for its final version.
Step 8: Provide Support
Once you are done with all stages of QA testing and have published your final app, now SaaS developers need to offer ongoing support for maintenance and application updates timely. Your users must get instant tech support when needed.
Challenges you may Face when Building SaaS App
The above-discussed app development steps are clear and simple, however, there are some tech difficulties that you have to face when developing cloud-based apps. Some of the challenges are:
The SaaS apps serve the needs of multiple users at the same time. Cloud-based SaaS architecture apps should include multi-tenancy no matter what industry app you are building. Since there is common access, security becomes the prime concern. Developers just need to implement proper measures to stop users (tenants) from accessing other users' data.
SaaS apps are designed for a wide variety of businesses and user categories, so they must be flexible and configurable to adapt to different user needs. Users should also allow customizing the app for a better and enhanced personalized experience.
With time as businesses grow, the need also grows to handle more data and users. So, the web apps you build should be developed accordingly and able to scale on-demand to handle more users or increased data and processes. The great scalable app is the one that has zero downtime.
SaaS app must have third-party APIs so that the app can be connected to any other platform or service used by the organization. It is very important to have the connectivity into SaaS architecture as you begin with app development because the platform works along with other apps and systems.
It is certainly a bit tricky to ensure security, scalability, and integration in your SaaS app; therefore it is significantly important to choose a cloud infrastructure provider wisely.
On the other hand, it is also very essential to choose the tech stack with the utmost consideration of all the factors that impact the SaaS app.
Choose Right Technology for your Cloud-Based SaaS Product
Choosing the best technology is a very important aspect. As per the latest trends and technology, the most popular and widely used technology in SaaS development is:
The most popular languages for front-end development are HTML, Javascript, and CSS, and common frameworks are Angular and React to build a web app.
When choosing a programming language for backend development, you have the recommended choices like Python, PHP, JavaScript, and their native development environments.
When choosing a perfect database for storage management MySQL, MongoDB, or PostgreSQL are recommended. And when it comes to choosing servers, Apache or Nginx is recommended.
Conclusions
Cloud-based SaaS solution has a lot more to offer including simplicity to work, flexible pricing, high-performance, and quick accessibility, and more. It is growing incredibly faster all around the world due to the advantages it offers. It has numerous attractions and many great benefits to a variety of industries, yet, there are many difficulties and downsides associated with web app development.
However, by considering all the factors carefully and choosing the right technologies and partners you can make the most out of this technology. An experienced and reliable SaaS development company can help you build a SaaS product that suits all your business needs perfectly.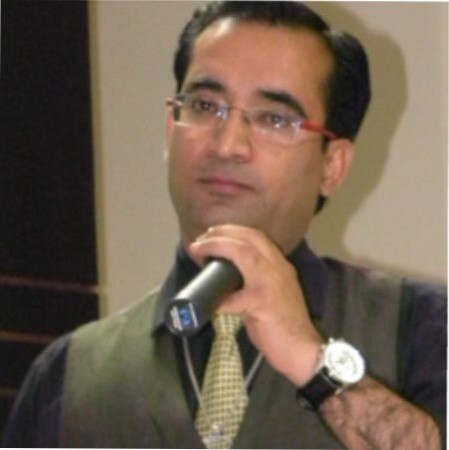 Naveen Khanna is the CEO of Ebizneeds, a company renowned for its bespoke mobile app development and web development in eCommerce app development and AI App development. Delivering high-end modern solutions all over the globe, Naveen takes pleasure in sharing his experiences and views on the latest technological trends.