Last updated on October 11th, 2023 at 08:54 am
For you to make a wise choice, we are back with the most-searched comparison search query on Google – 'DoorDash vs Uber Eats – which is better?'
If you are in one of these situations, this blog is meant for you!!!
EITHER
Situation 1 – Are you a customer toggling between two apps to place a food delivery order?
OR
Situation 2 – Are you looking for a side hustle and think driving and delivering orders is a great idea? But you are stuck at the point where you don't know which one you should work for.
But First, Statistical Figures About DoorDash & Uber Eats
Over 32 million users use DoorDash for online food delivery.
DoorDash constitutes 57% of the US market share in online food delivery alone, while Postmates constitutes only 26%.
Purpose of this Blog Post
Having an alternative is great, but too many choices confuse humans. In fact, it is human nature to want options before making a choice. But we are often overwhelmed when we are awarded with too many options.
However, don't be confused between the two food delivery giants. We have especially covered this comparative blog to help you decide which app is better.
Read this blog to explore the differences between both industry leaders in the food market.
Basic Details About DoorDash
Founders are Andy Fang, Tony Xu & Stanley Tang
Founded in – January 2013
Headquarters – San Francisco, California, United States
Main Services – DoorDash business model offers food delivery services inclusive of fast food delivery, quick service, and fine dining.
Basic Details About Uber Eats
Founder – Travis Kalanick; ?Garrett Camp
Found in – August 2014
Headquarters – San Francisco, California, the USA
Main Services – Exclusively for ordering food online. Additionally, users can order items from grocery or convenience stores depending on the location.
Did You Know This?
Postmates has merged with UberEats. In fact, rather than calling this a merger, we can call this a full-on acquisition.
This acquisition lasted a couple of weeks and was finally completed on December 1, 2020.
UberEats acquired Postmates by paying $2.65 billion!

From Drivers' POV – DoorDash vs Uber Eats
This section of the blog will guide you on what the drivers face, how they work, how much they earn, etc.
1. Driver Employment Eligibility Details
Knowing to drive and owning licesne are the only criteria that occur to us. But, there's more to this! There are many details that are required for a driver to fulfill before he can work with either of these platforms.
Let's check what is the eligibility criteria for applying/registering as a driver on both these platforms:
DoorDash Driver Requirements

UberEats Driver Requirements

Own valid auto insurance for the vehicle being used for delivery
Have a valid driver's license
Must have at least one year of driving experience (if using a car)
Should have a clean driving record
Must be able to lift up to 50 pounds of weight

Must have a valid driver's license and insurance (if using a vehicle)
Should be able to lift up to 50 pounds
Must be clear of any criminal charges
Must be authorized to work in the country of operation
Should be able to pass a vehicle inspection (if using a vehicle)
2. Driver Application & Verification
When applying as a driver on DoorDash, the entire process and verification are a bit difficult. On the other hand, UberEats has a simpler onboarding process for drivers.
3. Driver's Pay Structure
Several surveys say that delivery drivers on DoorDash earn more than UberEats. Also, fewer restrictions are imposed on the type of vehicles used for making deliveries.
Contact Us for developing your own custom food delivery app today with our expert food delivery app development services!
From Customers' POV – DoorDash vs Uber Eats
Skip the dishes today! Order your food online!
Well, these online food delivery applications are at your rescue, be it a party or a long day at work.
Both provide users the comfort of eating food in pajamas with Netflix in front.
IMP Section: Pros & Cons
This section is the most essential part of this blog. Let's check out the advantages and disadvantages of each of the apps.
Note – These pros and cons are from both – the customer and contractor (driver) point of view.
Pros of DoorDash
Drivers can estimate the tip as per the order info that is being displayed.
Competitive payments as compared to other rival apps in the market.
The drivers are offered incentives during peak times/hours.
Cons of DoorDash
The delivery payments for drivers have fixed (flat) amounts.
In-app chat support provides quite limited help.
The orders' demand (ups and downs) is dynamic. It keeps on changing all the time.
Pros of UberEats
It lets the users combine promotions and offers on Uber.
Most reports, reviews, and surveys have described UberEats as one of the best-paying food delivery companies.
It is a part of the Uber family and allows users flexibility in combination with Uber.
We all are aware that the network of Uber is vast. This allows the drivers to deliver upstate, inter-state, and intra-state too.
It is quite a good side-hustle or side-gig platform for drivers.
Cons of UberEats
Comparatively, Uber Eats restricts out-of-state deliveries for their drivers.
The payment model for drivers keeps changing from time to time. This is not a very convenient option for drivers, considering it is their primary income source.
Similitudes Between DoorDash & Uber Eats
Despite the differences, there always are similarities between both. Let's check the similarities between them on the following grounds:
1. App Store Ratings
The apps are famous in multiple countries and locations. Well, to find out which is used more, we checked the user app ratings on the iOS App Store.
To our surprise, we discovered that both meal delivery applications are rated precisely the same! Can you believe it?
Do you also agree that it is a big thing to be rated literally the same on App Store?
DoorDash – 4.8
UberEats – 4.8
2. Food Options & Variety
The variety of most of the major food options is the same. Furthermore, this means both platforms deliver food items, edibles, groceries, home essentials, personal hygiene products, etc.
3. When are the Drivers Paid?
The drivers registered on both platforms are entitled to weekly payouts.
Adding more to this, if they want, they can also choose to receive immediate payout when in need. However, one thing is for sure they would have to pay an extra fee for this.
4. Restaurant Partnerships & Exclusivity
Most of the typical restaurants, food chains, fast food centers, grocery stores, and chain stores are partners with these apps.
The registered restaurants and stores were exclusively working with one of the platforms before. But with the rising dependability of users on such online on-demand platforms, stores have been registering on as many platforms as possible.
Recently, Mc Donalds chose to lose its exclusivity and register on DoorDash in addition to UberEats.
5. Delivery Tracking
Both platforms provide tracking details to the users. Every single status update is given to the user.
6. Prices & Promotions
Since both apps compete under the same industry umbrella, the prices for items, delivery fees, convenience fees, etc., are the same.
7. Rewards & Loyalty Programs
Rewards and loyalty programs exist for both app users. However, the internal details differ from each other.
8. Customer Support
Both platforms have call and support teams available for customer support. They handle customer grievances and feedback through their massive staff.
9. User Interface & Experience
Both apps have made the platforms pretty user-friendly for customers. By considering the UI and UX requirements of the food delivery app platforms, the app owners have ensured that their users should enjoy the ease of ordering through their applications.

Differences – DoorDash Vs Uber Eats
Here is a tabular representation of UberEats vs DoorDash. Let's go!
| | | |
| --- | --- | --- |
| Point of Differentiation | DoorDash | UberEats |
| Minimum age for drivers for car deliveries | 18 years or above | 19 years or above |
| Restaurant Partnerships & Exclusivity | There still are many restaurants that are available on DoorDash but missing on UberEats | There still are many restaurants that are available on UberEats but missing on DoorDash |
| Delivery Duration | DoorDash takes around 40 minutes & 12 seconds | Around 30 minutes on average which is lesser comparatively |
| Prices | Delivery fee is higher than UberEats | Delivery fee is lesser than DoorDash |
| Availability & Coverage | DoorDash covers a lesser number of cities | UberEats has a wider network of coverage |
Concluding the Battle – DoorDash Vs Uber Eats
We have compared both apps on various grounds for you to make an easy comparison. Choosing the right app ultimately depends on your specific needs and preferences. If you're looking to develop your own food delivery app, consider consulting with a reputable food delivery app development company to create a customized solution that meets your business goals and caters to your target audience.
Ready to make your choice? Enjoy the online experience of ordering food in your comfort!!

FAQs
Q – Whose delivery service is faster, DoorDash or Uber Eats?
Surveys filled by the customers show that the UberEats has a faster delivery duration and response than DoorDash.
Q – Can I do DoorDash and Uber Eats at the same time?
For Restaurants – Yes, one restaurant can partner with both platforms simultaneously.
For Drivers – Yes, the only catch is that your active status on the platforms should not clash with the delivery orders you accept in another.
For Customers – Yes, the users can place orders on both apps simultaneously.
Q – Which pays more, Uber Eats or DoorDash?
DoorDash drivers earn more ($15-25 per hour) than UberEats drivers ($10-17 per hour).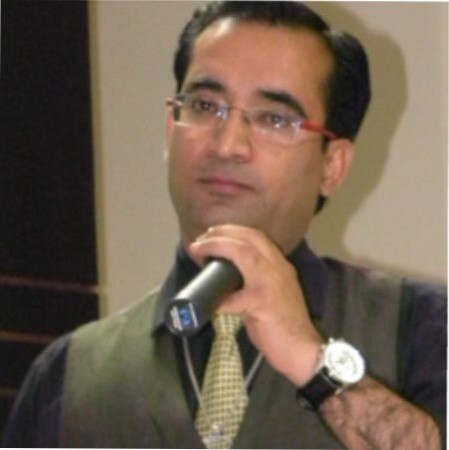 Naveen Khanna is the CEO of eBizneeds, a company renowned for its bespoke web and mobile app development. By delivering high-end modern solutions all over the globe, Naveen takes pleasure in sharing his rich experiences and views on emerging technological trends. He has worked in many domains, from education, entertainment, banking, manufacturing, healthcare, and real estate, sharing rich experience in delivering innovative solutions.