Last updated on October 12th, 2023 at 04:55 am
Open source website builders attract customers with their ease of use and low price-per-site — perfect for businesses looking to grow without a big budget. However, developers should always keep in mind that each site should be customizable and unique because such sites frequently come pre-built.

DNN
As the world's leading open-source CMS, DotNetNuke (DNN) is the top choice for creating websites of all types. DNN doesn't have any limits that can hinder your website's growth, and its community is constantly updating it. Although it can be complex to use, DotNetNuke Development Services has a significant learning curve and agile development that makes it highly flexible, user-friendly, and quick to update.
Beyond the standard WordPress package, designers can extend their package with Themes, Plugins, Widgets, or even design their Theme from scratch.
Pros of using DNN
Scalable
DNN is perhaps the most adaptable & flexible content management platform on the planet. It can be used for a range of websites, from large corporate sites (the ones you'd expect) to small, single-page sites. If there's a feature you have in mind, chances are it's already available out of the box — including e-commerce.
If you're new to coding and design, then DNN might be your first step into the world of professional websites. With its easy drag-and-drop interface, you'll be able to build a fully functional website in a matter of minutes.
The DNN platform allows users to build portals and niche sites, meaning you can create multiple websites under one parent company. For instance, if your brand is associated with a parent company that sells multiple products, you could create portals for each of those products. DNN is the perfect solution for any business that requires multiple separate websites under one overarching brand. Designed to cater to specific needs, this platform offers several ways in which brands can present information about themselves and their products.
Every site that uses DNN receives security updates and new features. All data is stored on a secure, encrypted database — great for storing sensitive information such as credit card numbers.
Your website should have the most secure protocols and architecture possible — both when it's being developed and after you've launched it. Make sure you're using an SSL certificate and DNN modules that are always up-to-date.
Cons of using DNN
DNN comes with a ton of features but can be challenging to configure for the first time.
There are some other disadvantages to using DNN over our competitors. For example, WordPress is a trendy choice for CMS, especially its integration with WooCommerce and other favorite plugins. One of the most significant disadvantages of DNN is that it doesn't have as many plugins which overlap — meaning that you're not paying for features that you don't want or need.
DNN customer support management is not so good as compared to other this kind of services.
SharePoint
When an organization needs to share files internally or externally, they need SharePoint. This is a web-based platform integrated with Microsoft Office and lets users create secure workspaces to coordinate and communicate with their teams.
Microsoft SharePoint is a client-oriented and exceptionally configurable web-based platform coordinated with Microsoft office for capacity and record sharing.
For businesses, the SharePoint application development empowers people to work smarter and faster. It streamlines collaboration and ensures data security while enhancing the effectiveness of any business process.
Pros of using SharePoint
SharePoint has a wide range of benefits and features
Tons of features
Microsoft SharePoint is feature-rich by default; it offers developers a wide range of functions to choose from. Most of the functions are pre-built, so coders don't have to write every single function from scratch; they need to select the ones they like and customize them for their clients' needs.
SharePoint development is a straightforward task. Microsoft has built-in quite a lot of features to keep the entire development process simple and hassle-free. All SharePoint developers need to customize and enhance the basic functionality as per their business requirements.
No need to develop from scratch
With SharePoint, developers don't have to build from the ground up. Sure, they can if they want to, but there are already all sorts of features built right into the platform that doesn't take much effort to customize — making it a good choice for startups looking to explore new options.
Microsoft has embraced the power of synergy by bringing the products that make up Office 365 into one ecosystem. Microsoft wanted to provide organizations with a suite that would effectively deliver information — without breaking user groups out and sending them to different platforms. That's why they connected SharePoint to Office 365, providing better access for entire organizations regardless of location or job role.
Regular Updates & New Features
SharePoint Online customers can always enjoy the latest functionality of the platform with regular updates and new features brought to them for free. This is only possible through the cloud-based model, allowing Microsoft to apply updates seamlessly without additional IT efforts to update on-premises environments.
As it is with Office 365, updates for SharePoint Online are regular and frequent. Customers are never left in obscurity with regards to new versions and new highlights — they get these updates at no additional expense. New versions are built within the cloud, so there's no waiting for SharePoint on-premise solutions to be launched.


Cons of using SharePoint
Hard to maintain
this platform is designed to be customized. That's why it requires advanced technical skills to develop and maintain or a powerful intranet service provider with excellent technical development and maintenance experience. The company must either hire an IT consultant with strong SharePoint development experience or have internal developers who can build custom solutions on the platform.
When engaging an IT team to create or update a SharePoint site, companies risk losing time and money on building pages that get outdated in no time. It's also possible that the information within the site gets out of date much more quickly than is necessary.
Expensive to implement for a startup
The platform is too costly for developing and maintaining, especially given the customizing around consumer data that must be done. While a cheaper alternative, hybrid solutions have their limitations, such as shared databases or hybrid infrastructures.
Added cost of customization
Businesses that are considering a hybrid cloud should prepare for the added costs of customization. As with any cloud solution, the hardware and software of the hybrid cloud have to remain updated and compliant with the latest security regulations. The hybrid cloud is only one component of an IT strategy; it will not be helpful unless it is appropriately set up with backups, redundant zones, regulated compliance, and more.

Sitecore
The Sitecore web framework provides a content management system in one repository, allowing users to create reusable components easily. These can be used across multiple sites, ensuring that your users see the same consistent experience no matter what website they're on.
Pros of using Sitecore
Sitecore is built upon Microsoft Net 2.0 technology, enabling it to be run cleanly in any modern browser. Additionally, it offers a full suite of features for connecting to internal and external databases for updating content and building robust e-commerce functionality directly into the CMS. Sitecore also features an entire layer (Sitecore Data Providers) devoted to integrating with external systems to deliver content and connection with any database.
It is effortless to configure Sitecore. With its Workflow Engine, integration with third parties, and flexible options, administrators can set up versioning, approval control, notifications, and much more.
Sitecore has built-in options for multiple site management and domain name integration. Each site can have its own domain, along with different content and access control settings. You can also take a snapshot of a Sitecore instance and back it up to another system without any service downtime. So, if you want to transfer your entire website, all of the content, to another server, you can do that without any downtime!
With system-generated pages for individual products, like product detail pages, marketers can help consumers learn more about a product and increase conversions. With SEO-friendly URLs, you only have to focus on creating an incredible product page — Sitecore system will automatically ensure that your whole e-commerce site is optimized for search engines.
Cons of using Sitecore
This may come as a shock to some of you; Sitecore isn't free. It is very much possible that the initial costs and results could justify it, but it must be noted that Sitecore comes with a very hefty price tag (or rather, heavy price tag).
It is very expensive. It is based on Per user license agreement.
Significantly less record available at the present moment, so it is difficult to comprehend for beginners.
Let's face it — most new employees need a bit of training before they're ready to throw themselves into an employee onboarding program. That's why some teams build out step-by-step guides that walk new hires through every step of the process. Whether it's a short-term project or a long-term career, new employees can always use a little more support and guidance.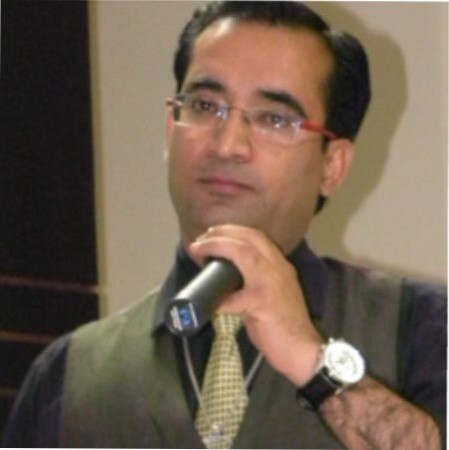 Naveen Khanna is the CEO of eBizneeds, a company renowned for its bespoke web and mobile app development. By delivering high-end modern solutions all over the globe, Naveen takes pleasure in sharing his rich experiences and views on emerging technological trends. He has worked in many domains, from education, entertainment, banking, manufacturing, healthcare, and real estate, sharing rich experience in delivering innovative solutions.