Last updated on October 11th, 2023 at 01:29 pm
People's everyday lives are now heavily reliant on the World Wide Web. The technology transformation has made life easier and more productive, from transferring data to carrying out financial operations.
Since its invention, top blockchain development companies have improved the financial sector. Blockchain applies the practice of recording financial transactions over a large network using virtual technology throughout the finance industry.
One of the most cutting-edge technological advancements in the financial sector is that it provides a significant option for detecting fraud, facilitates swift and safe trades, and eventually aids in managing the risk of international financial transactions.
The blockchain is considered by using sophisticated cryptography to increase assurance in the transaction environment.
We have compiled a list of the top blockchain development companies to watch in 2023 based on extensive research and analysis, as well as the aforementioned criteria.
Statistics About Blockchain Development Companies
Blockchain technology has emerged as one of the key techniques to alter organizations after cryptocurrencies acquired significant popularity. Many big and medium-sized businesses are now investigating the blockchain's potential to stand out in the crowded market.
By 2025, the industry for blockchain technology is projected to be worth over USD 39 billion, with 56% of all investments coming from the United States itself.
The rising usage of blockchain technology across numerous sectors in 2020 pushed it to new heights. It will undoubtedly reach even higher altitudes in 2022. We may anticipate that more sectors will utilize blockchain technology in 2022, given the level of attention it has also been receiving.
As per Forrester, business blockchain platforms will be used by the majority of the projects that go into production in 2021. IDC thinks that by 2021, 30% of manufacturers and merchants will use blockchain technologies to increase digital trust.
As a consequence, top blockchain development companies would emerge to meet the demands of the emerging market. Finding a blockchain development company would be difficult due to the growing number of possibilities since the technology is still pretty new for many businesses.
Combining short-term and long-term plans may help any organization stand out from the competition. The correct blockchain development company must be taken into consideration since not every business can fulfil your needs.
In 2022, be certain to consider the following factors while searching for top blockchain development companies:
What are the blockchain platforms a business might consider?
What is the procedure for developing their blockchain?
How many blockchain developers does a business employ?
In the below section, we are going to discuss list of Top Blockchain Development Companies.

Top 10 Blockchain Development Companies
The top blockchain companies in this article focus on making blockchain networks, but they also often offer blockchain consulting services to businesses of all sizes.
Let's delve a bit more into the list of the top 10 reliable blockchain development companies in the US.
1. eBizneeds Business Solution

A list of the most reputable blockchain developers is provided by eBizneeds. The organizations listed below have now been determined to be reliable and trustworthy after a thorough review.
The seasoned teams have indeed received great feedback from their loyal clientele as a result of their professionalism and dedication to the blockchain tasks they work on. They can effectively transform your concepts into a blockchain solution, which will aid in the expansion of your organization.
Since the internet era was referred to as "new media," eBizneeds has been resolving software challenges and producing amazing user experiences.
With the support of an incredibly skilled group of very seasoned engineers, designers, and marketing gurus, it is a pioneer who constantly rides the current of each new avenue of technology. At eBizneeds, we have enduring relationships with clients that adore us.
However, the true magic is found in the breadth of our digital toolkit. It accompanies the whole path, from marketing to developing software, AI, and apps.
You just need to work with one individual who will mentor you, establish a rapport with you, and make sure all of your IT development needs are addressed with elegance. Here, it helps you from the very first dazzling concept through brand development and eventual market entry.
Employees: 50 to 249
Hourly Rate: $25-$49/hr
Established: 2003
2. Consensys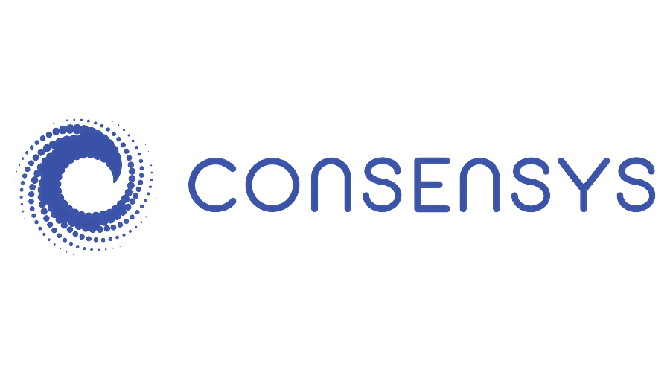 One of the top Ethereum blockchain development companies is Consensys. It creates business solutions, apps, and advanced features for the Ethereum network.
They offer blockchain services for global trade and commerce, settlements, decentralized finance, asset management, and institutional financial markets, as well as transactions.
Their product line includes Codefi, Metamask, Quorum, Diligence, Infura, and Truffle, which have millions of users.
Employees: 50-249
Hourly Rate: $50 – $99/hr
Established: 2014
3. LeewayHertz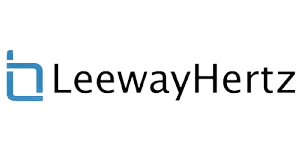 LeewayHertz is a pioneer in blockchain development with in-depth proficiency in artificial intelligence (AI), Internet of Things (IoT), cloud services, as well as augmented and virtual reality. The company has over ten years of experience developing corporate applications.
LeewayHertz offers full blockchain solutions, from blockchain consulting through a user interface and designing to blockchain upgrading, implementation, support, and improvements.
Due to their extensive experience working on many blockchain systems, including Hyperledger Fabric and Sawtooth, Ethereum, EOS, Neo, Credits, and numerous others, LeewayHertz differentiates from the competition.
Over 80 contracts have been implemented, and more than 10 blockchain apps have been created by Leeway Hertz's blockchain expertise.
Hourly Rate: $50-$99/hr
Employees: Over 100
Founded: 2007
4. Alchemy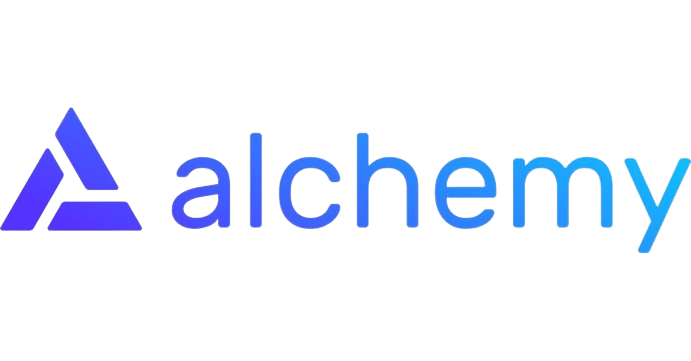 Alchemy is a blockchain development company that enables businesses to create outstanding apps that benefit from the blockchain revolution. They provide a variety of products, including an improved SDK, Supernode, as well as dashboard monitoring.
Alchemy aims to provide entrepreneurs with the components they need to turn their concepts into reality.
The firm creates cross-platform blockchain apps that enable smooth interoperability and assist in unlimited business scaling. They are a group of experts who know a lot about blockchain and AI and have worked with both.
Hourly Rate: $25-$49/hr
Number of Workers: 51–200
Founded: 2010
5. Innovecs

Innovecs is a rapidly expanding software development company that aims to advance organizations to the next level. It focuses on cutting-edge techniques such as blockchain, deep learning, artificial intelligence, big data, and IoT.
The business specializes in corporate cryptocurrency systems, distributed documentation, money transfer services, loyalty programs, and blockchain application development.
The engineers at Innovecs have amassed in-depth expertise in blockchain technology by serving several sectors, including e-commerce, healthcare, and retail.
Innovecs has grown its commercial operations globally with a staff of full-stack professionals. It aids web development company in cost-cutting and international expansion.
Hourly Rate: $25 to $49
Employees: 250 to 999
Established: 2011
6. Altoros

The mission of Altoros is to help businesses transition from outdated IT to cutting-edge technology. Since the beginning of the cloud-native era, they have helped their customers build and deliver scalable apps.
Altoros uses the Cloud Foundry ecosystem's cloud and digital development to provide dependable goods to businesses. Some of the technologies they offer are big data, blockchain technologies, artificial intelligence (AI), and cloud computing.
Altoros, a new blockchain expert, can help businesses improve their current processes, improve their customers' experiences, and make their operations more transparent.
The professionals at Altoros can help businesses come up with cutting-edge solutions that meet the needs of end users.
Hourly Rate: $50 to $99
Employees: 11 to 50
Founded: 2017
7. Coinfabrik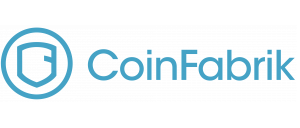 Since Bitcoin and other cryptocurrencies came out on the scene, the Coinfabrik has learned a lot about the blockchain through developing and evaluating security solutions.
The services offered by the web development company involve creating product requirements, UI and UX, app development, QA, implementation in a hybrid cloud setting, and ongoing support.
The firm's blockchain platform includes a multi-cryptocurrency client, anti-fraud technology with Sig3 Inter, a biometric identification solution using blockchain networks TrustStamp, and a peer-to-peer lending project.
Hourly Rate: between $100 and $149
Employees: 10-49
Established: 2014
8. Empirica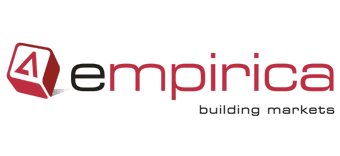 Empirica, a company that makes software, offers decentralized apps on the blockchain. This is because the blockchain has become an important part of the infrastructure that makes financial transactions possible.
Empirica has been ranked as a leading blockchain development company and is well recognized for completing several FinTech projects. Their offerings include a system for automated trading in cryptocurrencies, a site for ICO investors, the creation of smart contracts, and the administration of bitcoin assets.
According to Empirica, blockchain technology could be applied to a wide range of financial services, including trade financing, equity post-trade procedures, loans, mentor platforms, and computerized compliance audits.
Hourly Rate: between $100 and $149
Employees: 10-49
Established: 2009
9. MLG Blockchain

The MLG Blockchain Development Company focuses its efforts on using decentralized applications and blockchain technology to change the world. Its crew is dispersed across more than 10 nations.
The business also helps businesses with ITO liquidation and investment management, including SAFT investment agreements.
MLG provides a turn-key solution to their customers due to their expertise in creating blockchain apps on many platforms, including Ethereum, Hyperledger, EOS, and Neo.
MLG offers services like strategic planning consulting and blockchain certification for executives. It makes sure that its clients get results that are driven by profit.
Hourly Rate: between $100 and $149
Employees: 50 to 249
Founded: 2016
10. Labrys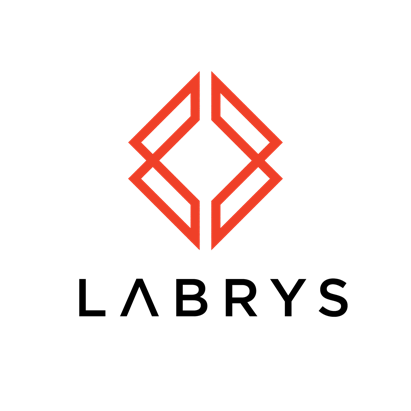 Labrys offers blockchain and Web3 product development services to help startups and large companies to achieve their goals. It has extensive experience in Web/Mobile Apps, nft marketplace development, Tokens, smart contracts, MVP and Production-Ready systems, Layer-2 Scaling, Custom Enterprise Software, and Wallet Integrations at the level of PoC.
It assists entrepreneurs with concept validation, iterative product-market fit analysis, MVP development, and rapid scaling. It also offers technical consulting to businesses, which includes creating business-driven solutions and reviving outdated systems to boost productivity and reduce waste.
Labrys places a great premium on providing exceptional customer service. It does this by being proactive and consistent as a team, being transparent in managing customers' demands, and communicating clearly and on time.
Hourly Rate: $100 – $149/hr
Employees: 10 – 49
Established: 2017

Conclusion
The list of blockchain businesses we've compiled above is not exhaustive. Even though blockchain is increasingly being used by several businesses, it is still a new technology. More trustworthy businesses may qualify as the top blockchain development companies.
You can hire dedicated developers and ask as many questions as you can for your blockchain project, and be prepared for them to respond to you effectively.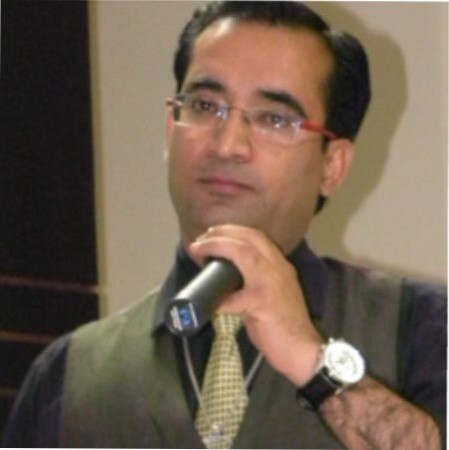 Naveen Khanna is the CEO of eBizneeds, a company renowned for its bespoke web and mobile app development. By delivering high-end modern solutions all over the globe, Naveen takes pleasure in sharing his rich experiences and views on emerging technological trends. He has worked in many domains, from education, entertainment, banking, manufacturing, healthcare, and real estate, sharing rich experience in delivering innovative solutions.