The fintech industry has grown quickly and is now a big force in traditional financial services. Apps that use fintech have changed how people and businesses pay bills, bank, trade, and do other financial things.
These apps give people safety, ease of use, speed, and the power to manage their money quickly. Different app development firms have sprung up to meet the growing need for financial solutions. Every company is good at different things and has its skills.
In this blog, we have done a lot of research and picked out the 11 Best Fintech Development Companies that are experts at making secure and cutting-edge fintech apps. These businesses have a history of providing high-quality goods that meet customer wants.
This blog will help you find the best fintech app development companies for your needs, whether you are a new business, a financial firm, or a well-known fintech player.
Let's look at the best fintech app development companies making waves in 2023.
11 Best Fintech App Development Companies in 2023
In 2023, the fintech industry is still growing with new ideas. There could be a major change in how we do business and manage our money if this is implemented.
Listed below are the 11 best fintech app development companies in 2023 related to fintech app development.
eBizneeds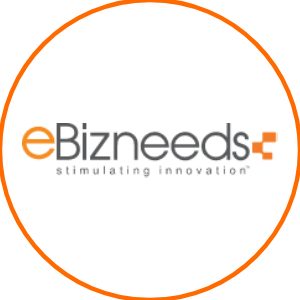 As a fintech app development company, eBizneeds has paid close attention to how technology is changing. Because of this, it can always give its clients the most up-to-date and practical solutions, even when new tools and trends come out.
Customized financial software development services that meet the specific needs of our customers are something that our team does very well. A lot of attention is paid to building fintech apps so that high-quality software development services can be provided.
It also uses cutting-edge technology to improve its services, such as machine learning, Bitcoin, and artificial intelligence.
You can use eBizneeds payment channels, peer-to-peer loan sites, and digital wallets, among other services. The company has an experienced development team and project managers who work together to make the products easy to use.
Services it offers:
Digital wallets
Payment gateways
Peer-to-peer lending platforms
In Short:
| | |
| --- | --- |
| Founded | 2002 |
| Avg. Hourly Rate | $25 – $49/hr |
| Employees | 50 – 249 |
Dev Technosys
This well-known fintech app development company combines technology, new ideas, and financial knowledge to offer perfect solutions. Fintech app developers at this company are skilled and work hard to make unique fintech apps that are safe, easy to use, and understandable.
It promises to make customers happy, which has helped it find its place in the market. With Dev Technosys, you can provide financial services that are second to none and update the way people handle their money. It uses cutting-edge tools like blockchain, IoT, and AI to handle digital money.
Working with this programming company to make a banking app is essential. It has a strong background in making software and understands how complicated the banking sector is.
Services it offers:
Fintech Mobile App Development Services
Hire Fintech Software Developers
Custom FinTech App Development Services
Integration With Third-Party Services
Fintech Design & Development Services
Fintech App Consulting Services
Maintenance & Support Services
In Short:
| | |
| --- | --- |
| Founded | 2010 |
| Avg. Hourly Rate | < $25/hr |
| Employees | 50 – 249 |
Avanade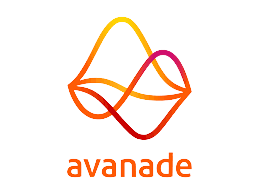 It is a worldwide business that focuses on providing top-notch IT counselling services on the Microsoft platform. This group works in many fields, including manufacturing, banking, health care, and shopping. It gives businesses the best options for fintech app development.
Its dedicated developers work hard to solve problems related to business change by using Microsoft and the power of people. Through growth-driven mobile app creation services, its only goal is to make a real difference in the lives of its clients and developers.
Services it offers:
Big Data & BI
Implementation Services
Cloud Computing Services
Artificial Intelligence
In Short:
| | |
| --- | --- |
| Founded | 2000 |
| Avg. Hourly Rate | $50 – $99/hr |
| Employees | 10,000+ |
DXC Technology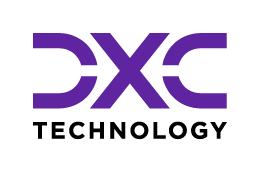 It is a global company that makes financial apps and wants to help businesses build their digital futures. The digital change is driven by DXC technology, which helps clients find new financial options.
This company makes fintech apps that are completely safe and help businesses succeed. This financial app development company helps simplify the transformation process so businesses can adapt quickly and effectively to changes in the future.
To help companies stay competitive in the digital age, DXC technology offers a wide range of services, such as cloud computing, AI, and IoT. These services are also made to fit the wants of the client.
Services it offers:
Big Data & BI
Cloud Computing Services
IoT Development
Business Consulting
IT Strategy Consulting
In Short:
| | |
| --- | --- |
| Founded | 2017 |
| Employees | 10000+ |
Unisys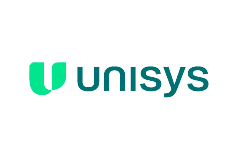 Customers can get help from this top-notch fintech app development company. Their service can include coming up with ideas, making apps, trying them, putting them into use, and keeping them up to date. It is also committed to providing new solutions to meet clients' needs and stay competitive in the rapidly changing fintech industries.
Their team of committed developers and custom software creation services make things easy for all businesses, no matter how big or small they are or what they do.
The business is very good at making safe, reliable, and easy-to-use financial apps that can be scaled up or down easily. Using cutting-edge technologies like AI and machine learning, they create financial apps that are ready for the future and give them an edge over their rivals.
Services it offers:
Web Development
Web Designing (UI/UX)
E-commerce Development
Maintenance & Support
Mobile App Development
In Short:
| | |
| --- | --- |
| Founded | 2012 |
| Avg. Hourly Rate | $100 – $149/hr |
| Employees | 10-49 |
Algar Tech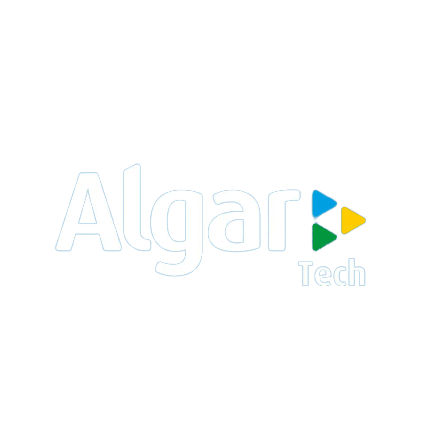 Algar Tech has been around for 22 years and is focused on handling the IT environment and rethinking the customer experience through its cutting-edge mobile app creation services. Different fields, like shopping, manufacturing, building, energy, education, and more, get skilled help from this company.
This fintech app development company provides quick and up-to-date services.
Software developers are significant to the fintech industry because they help shape the future of banking services. They must have the technology know-how and subject knowledge to make financial apps.
According to business standards and best practices, it works fine. Best Fintech Development Companies hire skilled software developers who can keep data safe, work quickly, and be reliable.
Services it offers:
Integrated ICT
Technology environment management
Customer relationship solutions
In Short:
| | |
| --- | --- |
| Founded | 2012 |
| Employees | 10001+ |
Telus International

Telus International has combined DX (digital experience) and CX (customer experience) options. It stressed making relationships with other people without losing sight of what's most important. This is another well-known custom fintech app development company that has worked with tech companies, banks and loan companies, payment services, and credit card companies.
Their skilled pros and hardworking developers work together to make sure that their business solutions will work in the future. The professional services offered by Telus International are aimed at building trust with customers by combining technology, human interaction, and processes.
Services it offers:
Artificial Intelligence (AI)
Automation
CX Analytics
Customer Support
IT Lifecycle
In Short:
| | |
| --- | --- |
| Founded | 1998 |
| Avg. Hourly Rate | $50 – $99/hr |
| Employees | 50 – 249 |
Cognizant Technology Solutions

It is one of the most well-known Best Fintech Development Companies that helps financial services companies with their problems. It has been helping businesses stay ahead in a changing world and achieve success for more than 25 years by giving them IT and advising services.
Focusing on new ideas, Cognizant gives clients information to improve their online profile and help the company grow. The people at this company have the skills and knowledge to make the business the best financial app possible. Cloud-based solutions, unique web apps, and mobile apps are some of the things it has to offer.
The fintech app development cost can change depending on features, device support, and how hard the app is to make. It's important to remember that buying a better app is a good idea in this case.
Fintech app development companies that make apps can give you an accurate cost quote based on the needs of your project and offer flexible price options to fit any budget.
Service it Offers:
Software Development
Mobile App Development
App Designing (UI/UX)
Web Designing (UI/UX)
Artificial intelligence
Data Analytics
Cloud technology
In Short:
| | |
| --- | --- |
| Founded | 1995 |
| Avg. Hourly Rate | < $25/hr |
| Employees | 250 – 999 |
Softtek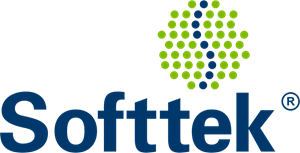 For more than 35 years, it has helped bigger banks worldwide adopt new technologies that are in style. Developers at Softeck are skilled in many areas of the banking and finance industry. For example, they can create flexible infrastructure support management models and build various platforms for advanced analytics, digital marketing, fintech, and open banking solutions.
It makes a more extensive range of specialized solutions and services possible, provided by skilled professionals with a deep understanding of finance, to carry out the new financial models clients want. They also know how to change the business to adapt to the changing technological world.
Service it Offers:
Web Development
E-commerce Development
Mobile App Development
Software Development
App Designing (UI/UX)
In Short:
| | |
| --- | --- |
| Founded | 1982 |
| Avg. Hourly Rate | $25 – $49/hr |
| Employees | 10000+ |
Virtusa
It has been going on for more than 25 years. Virtusa is one of the most well-known fintech app development companies in the United States. Combining modern technology with deep industry knowledge helps companies move forward more quickly.
Through a strong relationship with fintech, it gives clients the tools to open, challenge, and change by today's top tech leaders.
The company wants to turn present financial institutions into the market stars of the future. As a result, it works with the biggest banks to provide cutting-edge fintech development services and better solutions.
Service it Offers:
Digital Marketing
Blockchain Technology
IoT Development
Artificial Intelligence
Web Designing (UI/UX)
In Short:
| | |
| --- | --- |
| Founded | 1996 |
| Avg. Hourly Rate | < $25/hr |
| Employees | 10000+ |
Conduent

Regarding business process outsourcing options, it has more experience in a more extensive range of fields. Conduent is a star in today's business world and one of the leading companies that has changed how BPO works.
Its main goal is to help organizations and governments provide essential services to millions of people while affecting how businesses run. This business works with many different types of businesses, like finance and banking, shopping, healthcare, transportation, and more.
The approach is based on working together to improve business efficiency, scaling, and automation. It adds a new level of safety, protection against scams, speed, risk management, and value to every interaction with a customer.
Services it offers:
Customer Experience Management
Claims and Administration
Human Capital Solutions
Business Operations Solutions
In Short:
| | |
| --- | --- |
| Founded | 2017 |
| Avg. Hourly Rate | < $25 / hr |
| Employees | 10,000+ |
Conclusion
In conclusion, the fintech business is doing very well in 2023, and there is a growing need for better fintech app development companies. You need to be good at many technical areas and know much about the financial sector to make an excellent fintech app.
The 11 companies this blog post talks about have shown that they are the best at what they do by giving their clients new and innovative solutions.
These 11 best fintech app development companies in 2023 are well-positioned to lead innovation and give their clients the best solutions as the fintech industry continues to change.
Whether you are a new business or an old one in the financial field, working with a top fintech app development company can give you the edge you need to succeed in a world constantly moving quickly.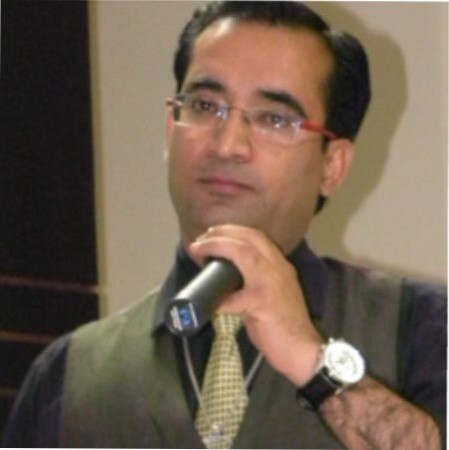 Naveen Khanna is the CEO of eBizneeds, a company renowned for its bespoke web and mobile app development. By delivering high-end modern solutions all over the globe, Naveen takes pleasure in sharing his rich experiences and views on emerging technological trends. He has worked in many domains, from education, entertainment, banking, manufacturing, healthcare, and real estate, sharing rich experience in delivering innovative solutions.