Last updated on October 12th, 2023 at 05:43 am
House is our personal comfort state where we find all the comfort like nowhere. However, some people are very selective when it comes to buy a property or rent a house where they are going to live, and they should be, as it is the place where they are going to live. This is why the demand for real estate app development gained so much popularity in the market. Many start-ups and business enterprises are trying their hands in this industry to accelerate their business revenues and profits.  
This exciting demand also increased the interests of property dealers as well as buyers. Real estate applications made their work easier and simpler as numerous people have started to develop a sudden interest in the real estate business market. But there is the main question that requires attention if you are planning to enter the real estate market, do you have enough information and knowledge about how you will do it? Zillow, Redfin, and Trulia are some famous real estate apps that are already dominating the market. SO how you are going to compete with them? And how much does it going to cost you to develop a real estate application? 
Even in these turbulent times, the real estate business has remained lucrative as people are now becoming more and more dependent on searching for everything on their mobile devices. The everyday increase of mobile devices to search for services and products has excited the real estate app development to enable real estate agents to leverage the benefits of this trend. But on the other hand, the real estate market faces fierce competition due to the growing popularity of online property searching demands. So as a realtor, you need to come up with a reliable and flexible real-estate solution to cater to the needs and demands of your users. 
AS per the latest reports of real estate markets, a whopping 95% of real estate companies have already made an online presence through websites to list the properties. In this mobile-driven era, a real estate mobile application comes in handy for both buyers and sellers to see the properties in real-time. Most real estate businesses have already launched their mobile apps in the market to leverage the benefits offered by mobile-based property searching. You can make your business stay ahead of your competitors by offering flexible and feature-rich real estate applications to your users. 

Reason Behind the Hype of Real Estate Mobile App Business
Real estate has consistently been a steadily thriving industry. With many people moving to greater cities and nations, there is consistently a requirement for apartments and houses from the beginning. The rest comes later. Also, with developing families, individuals search for extra houses or rental spaces where they can accommodate everybody without any problem. That is the reason the interest in real estate application development services has additionally expanded. The year 2022 is supposed to be a positive year for real estate. Have a look at the significant trends adding to its development:
Development for the Sub-Urban Cities
The real estate market in enormous cities has seen huge development, but few cities and suburbs are posting acceptable interest for new properties for the last decade. For example, the real estate market in Indian cities like Pune, Bangalore, Hyderabad, and Chennai has seen an ascent. There is plausible that cities like Goa and Coimbatore are also doing great in the area next year.
Concept of Co-Working Spaces and Co-Living 
The public is gradually moving towards the idea of co-living, which is efficient compared to leasing a whole house or loft to themselves. This has helped them with saving costs, and the properties are additionally acquiring a ton from this. Additionally, the trend of cooperating spaces has also been presented in the country this year. Cities like Bangalore, Pune, Maharashtra, and Delhi have invited this move.
Redefining the Concept of Luxury Real Estate
Individuals are also showing interest in the shift made by luxury real estate. It is all about being savvy and using smart innovation. Moreover, it offers an elevated living involvement with society.
Growth in the residential and commercial sector
This year has added to both the private and business area's development. With the rising interest in the business area like IT and other white-collar occupations, office spaces have been selling out quickly. Additionally, individuals moving to greater cities as a result of open positions. These individuals are consistently on a post for better lodging offices at a sensible cost, and real estate mobile applications consistently help.
Technology Development
The development in innovation with the presentation of IOT, Artificial Intelligence (AI), and information assembling, the manufacturers are trying to make brilliant houses giving the best to their users. Houses worked with the latest innovation are an immense foothold for the users. The nature of development has progressively improved, which helps the customers get ownership of the houses booked by them in advance.
Types of Real Estate Applications
All real estate company have invested their time and cash in getting the most appropriate application for them. These names need to show their essence in the application world as it enables everybody to remain connected from any corner on the planet. The rising interest for properties has prepared for putting resources into real estate application development, which means companies of all sizes and types, new and old, have gotten their applications made. Have a look at the kinds of applications that fall under the class of real estate:
Aggregator Mobile App
This kind of real estate mobile application is more similar to an online marketplace, which lets the dealers and the purchases register. Individuals selling their properties can put their house on sale, alongside photos of their properties and the details of its cost. Meanwhile, the purchasers can search for properties from the ones registered in the application. They can get to the significant data and the area of all available properties to be purchased and referenced in the application.
Dedicated Real Estate App 
This is especially for the agents of real estate. They can set up their properties on sale isolated under various boundaries. The different aspects one can search up for any property here incorporate any likes of size, value, area, etc.
Indoor Navigation Real Estate Mobile App
Who might not be drawn to an application that allows you to explore for all intents and architecture inside a house or a property? These applications use mobile incorporated sensors and features to take the users for a virtual visit inside the house through their mobile application. Individuals are attracted to such applications as they can improve insight from the comfort of their house. Nonetheless, the cost of real estate application development for such features will be a bit higher.
Smart House Mobile App
Users can handle everything in their house with the assistance of their mobile phones. These applications give them the control of managing anything at their houses with their mobile phones.
AR/VR Real Estate Mobile App
This kind of application enables the real estate agents to give a 3D visit to their customers, helping them save their season by giving them real tours through the properties at a bargain. AR and VR innovation has acquired a ton of noticeable quality throughout the long term.

 Why Create Real Estate Applications in 2023
It's an easy decision that individuals do numerous things, such as real estate agents and customers. However, in real estate issues, both parties need to rush to make a decent solution. That is why real estate application development solutions are an absolute must for the latest property company. 
Applications have become head earners and methods for communication with users, particularly in the COVID-19's pandemic time. Regardless of whether your business is already present on the web, we should check the significant advantages of making an application for a real estate site: 
High user dependability through exceptional offers and dedication software presented to application users. Such a methodology can help with accomplishing truly astonishing outcomes. 
More fruitful solutions because of unrivalled user experience joined with speedy and successful cooperation with the agent continuously. 
Ongoing correspondence between agents and customers enables them to keep in contact and rapidly react to their requests. 
An exact hit on the objective users. With an application, you get the crowd keen on your administration and prepared to turn into your customer. 
Phenomenal advertising through in-application special exercises. You can focus on your users with the promotions dependent on their preferences and conduct, accordingly furnishing them with pertinent publicizing. 
Decreased cost of publicizing. Keeping up with ordinary users' interest in the mobile application through intriguing real estate application features, you can save money on the promoting effort and lift its viability. 
Progressed investigation. With a mobile application, you get a chance to gather information on user conduct and use it for a more customized way to deal with each customer and better business methodology. 
Extra pay through application adaptation. For a major real estate office, it will improbably be a touchy pay. However, any money related reward is a decent and wonderful thing to have. 
Brand acknowledgement and mindfulness through the utilization of the company logo, corporate shadings, text styles, etc. 
Business measures development. An application can work on many inward business measures, similar to task the executives, revealing, examination, and so forth. It helps with expanding proficiency alongside saving staff assets and financial plans.
Real Estate Market Stats & Features
According to the reports of grand view research, the real estate application market is anticipated to arrive at an income of $4,263.7 billion by 2025 across the world. But these details also get influenced because of the COVID-19 pandemic. The effects were both positive and negative; however, millennials were more interested in purchasing homes lately. Income properties are on the top among all the property types; individuals are interested in buying them. Take a look at the beneath details. 
Homeownership rates increased because of the COVID-19 pandemic; however, new-home buying was on a climb, and it will proceed in 2021. The market additionally saw changes in contract rates and house preferences. In addition, interest in bigger spaces, workspaces, and outdoor offices has been expanded compared to 2015.
Due to the COVID-19 impacts, and it will continue in 2021 at a 5% rate.
Amid the COVID-19 pandemic, homeownership prices have been increased, and they will continue to rise in upcoming years
People now prefer bigger spaces, outdoor spaces, and home offices. 
More than 54% of new homeowners took benefit of low mortgage rates with an approx. hike of 3.6%
People's preference has been changed for bigger space, home offices, and outdoor spaces.
Looking at the above details, we can say that individuals will never lose their advantage in purchasing new properties. Instead, they will embrace new and imaginative approaches to purchase the homes like real estate applications after some time. Among all the real estate applications, some of the applications like Zillow, realtor.com, and Trulia are performing great and much well known among users. Subsequently, the real estate business is viewed as a long-running and productive area. 
Based on these progressive reports, if you want to hire a real estate application development company to grow your business, let us reveal the related features and cost to foster real estate applications like Zillow that will help you boost your business benefit without a doubt.
Must-Have Features of Real Estate App
To surpass your real estate Android application development among the wide range of applications in the market, it needs to have some seamless features that can engage users. After hiring a real estate application development company, you should guarantee they focus on adding a seamless feature to your application. The below-mentioned features are must-added inside a real estate application. Look at them
User Panel
Real Estate App User Panel
An application is explicitly made for users, or we can say, to work with them. Consequently, this panel should incorporate features that the user needs! Have a look below:
Sign-up or Log-in
To register with the application, users need to enter some data asked by the application like a similar individual's name, email id, telephone number, or social media account. After that, a check code is sent to the user, and if it gets confirmed, the user will get an account inside the application.
Favourite List
There are times when we like a property but can't buy them. Through this feature, users can save their most preferred properties to their top choices. Users will get an extraordinary experience through this.
3D Property View
Users couldn't get such an amazing experience previously. Still, presently with the latest innovation mix, it is feasible to give users a virtual or 3D visit to all of the properties stored in the application. Alongside the visit, this feature also gives all of the features regarding the property.
Built-in Calendar
Linking the calendar inside the application would make checking things simpler for users as they can also see which property they saw on which date. Through this, they can deal with their visit to the property.
Agent Details
Sometimes, you need to communicate with the agent directly, so this feature will enable you to contact the agent. The on-demand real estate application should incorporate the real estate owner and agent's contact details alongside the property details.
Map to the Property
Integration of this feature can fluctuate the cost to foster a mobile application; however, it is stunning if you add this to your application. Users can get the specific courses and area to the property they need to visit, following the guide.
Filters
Some application users need to visit the properties according to their requirements; they don't have the opportunity to visit all of the properties and then select among them. So, give filters and sorting like costs, area, conveniences, and others to simplify the process.
Customer Support
Here users will get all the data about any of the topics they need to know. In addition, they will be connected with an agent who will address all of the issues. Users can also leave their important reviews and feedbacks there.
Agent Panel
Real Estate App Agent Panel
After looking at the user panel, how about we view the features of the agent panel. Agents also need a few features that can support themselves; accordingly, your hired real estate mobile application development company should focus on it.
Register or Login
Agents need to make a record of the application. They can register by entering their email ID, telephone number, and so forth, or use their online media certifications. If they have a record, they can sign in straightforwardly.
Verify the Profile
 when an agent makes their profile, it should be checked by the application admin. It is accomplished for keeping up with the application's authenticity. After the check, agents can begin interfacing with the users who are searching for properties.
Map View & List View
These features are accessible for property posting. In addition, agents can see the property status on the web. Through these lines, they can refresh users about the accessible properties and make things helpful for them.
Adding Properties to Rent or Sale
Agents can add the properties they are interested in saving available to be purchased or leased. In the latest time, real estate marketplace development companies understand there is a lot of need for properties, and along these lines, more users can be drawn in. That is the reason they incorporate this feature.
App Subscription
the feature of a property posting is allowed to use. There are some different benefits to its membership. Application proprietors use it as an adaptation methodology to acquire the greatest income.
Admin Panel
Real Estate App Admin Panel
Admin panel straightforwardly alludes to the middle from where all of the activities are controlled. It has power over all of the boards, be it the client board or specialist board. Here are features remembered for it- 
User Management
Admin can deal with all of the clients, be it purchasers, merchants, or agents. Admin can see each individual's movement, and if admin feels somebody is a danger to the application, that individual will be taken out by the admin. 
Data & Reports
Admin will deal with all of the clients and property information from here. Request clients to purchase or add the property or profile check and report the board are all remembered for this. 
Property Management
Property posting on the board that involves property expansion, evacuation, or their check with all of the subtleties is finished by admin here. If any property has any issue, it is the obligation of the admin. 
User Support Manager
Admin should give clients solid and fast help from any of the leaders in the event of any issue, answer their questions, and ease them all the while. 
Currency Converter
Clients can see the properties and pay in their nearby cash through this feature. It enables clients worldwide to use your real-estate application and purchase property without a money boundary. 
Revenue Management
Income and benefits procured by the application can be overseen by the admin here. This feature will help in handle the income done by memberships and locked property bargains.
Advanced Features of Real Estate App Development
The general cost of mobile application development like Zillow can vary if you include these high-level features into your application, consequently, choose appropriately. 
Mortgage Calculator
This home loan mini-computer feature will help clients know the total cost of the property they need to purchase. Through this, they will think that they can manage the cost of that property or not by consistently assessing the home loan payment. In addition, this feature will enable clients to work out all of the costs for purchasing another house. 
Mail Reminder System
Clients interested in purchasing the property will get an everyday update about the new properties and offers as per their preferences. This way, clients who are extremely occupied in their everyday routines will get different advantages. 
Heat Map
Heat maps are in trend for such real estate applications to give clients simplicity to discover the property they like. It incorporates various tones for various ways with the goal that clients can easily arrive at their ideal area. 
AR & VR Technology
With the AR and VR innovation integration in the applications, uses can get a virtual encounter to their new home. Isn't it astounding you can explore your ideal property by sitting at your home? 
Monetization Strategies
Businesses store their cash and hire a first-class mobile application development company alongside experienced application designers, developers, QnA experts, project managers, and others to have a proficient application. 
Real Estate App Development Monetization Strategies
Sometimes, they need sites just as an application. Thus, they hire web developers and designers that request a ton of venture once more. When they put a lot of cash into the turn of events, expect a ton of return using applying the diverse adaptation procedures. 
Paid Subscription
If a client has a drawn-out solution to use, they should pay according to the services. Clients can take memberships as per their decision, monthly, quarterly, and yearly. It is the ideal approach to produce income for applications. 
Advertisements
It is consistently helpful when an application shows promotions of a third party inside it as they charge a decent sum for that. They additionally offer paid participation plans for real estate expedites and generate cash along these lines. 
Commissions
At whatever point a deal is made between the purchaser and vendor, it commissions the application. It is known as the fascinating method of procuring benefits by the application. 
Display Listings
It depends on the space a vendor's business is involving in the dashboard of the application. The more vender will pay for the application, the more space their business will cover. Through this, they will get more clients as they will highlight on top with the greatest perceivability.
Required Team Structure & Technology Stack
The most integral and significant part of real estate app development is a skilled and qualified team of dedicated members and modern technologies to make the app shine out of all competitors. Let's have a look-
The most significant part of real estate mobile application development is a talented and qualified team of dedicated developers and the latest innovations to make the application sparkle out of all contenders. 
A dedicated team is an indication that you will get a productive application without a doubt. Whether it is real estate website development, application plan, or development, the application development measure relies on the whole team. Who are the individuals that should be hired for the team? Find below
Project/Requirement Manager
Business Analyst
UI/UX Designers
Front-End Developers (1-2)
Back-End Developers (1-2)
iOS App Developers
Android App Developers
QA Developers
Technology Stack
SMS, Phone, and Voice Verification: Nexmo
Front-End: CSS, HTML5, Angular, and JavaScript
Cloud Environment: AWS, Azure, Google Cloud, and Salesforce
Data Management: Datastax
Real-Time Analytics: Big Data, Hadoop, Apache, and Spark
Payment: PayPal, Stripe, PayUMoney, and Braintree
Database: MongoDB, HBase, MailChimp, and Cassandra
Push Notifications: Twilio, Urban Airship, Amazon SNS, and Push.IO
Email management: Mandrill
QR-Code Scanning: ZBar Code Reader
How Much Does It Cost to Develop a Real Estate App?
After looking at all the insights regarding real estate application development, now is the time to think about the cost of real estate application development like Zillow. Like other mobile applications, the cost of a real estate application relies on various factors, for example, application complexity, type, platform, core and advanced features, area, third-party integrations, group structure and tech stack, and others. The general cost can fluctuate if the application development process takes significantly more time than expected.
Above all, the factor to consider is whether you are recruiting a leading application development company or outsourcing the application development services, view their cost per hour. Developers in various nations charge various costs that can differ from the total application development cost.
Based on these different elements, a basic real estate application development cost will be around $15,000 to $35,000. Assuming you need cross-platform application development with cutting edge features and the latest technology stack, it would cost you higher than a basic application.

Final Verdict
Real estate applications have been trying for a long time to make their space in the market. Also, recently, the real estate application development area is blooming quickly and thriving as a promising area for business development. 
Suppose you are hoping to get a chance in a similar industry. In that case, it is the perfect opportunity to invest your cash by hiring a reliable software development company to build a productive real estate application and generate a high income. Recently, when clients are enthusiastically searching for an appropriate property, you can help them with your application with the latest features.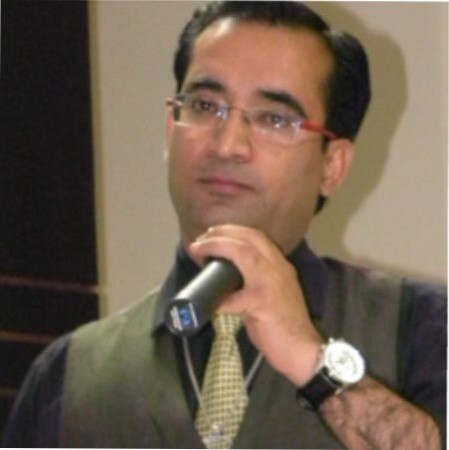 Naveen Khanna is the CEO of eBizneeds, a company renowned for its bespoke web and mobile app development. By delivering high-end modern solutions all over the globe, Naveen takes pleasure in sharing his rich experiences and views on emerging technological trends. He has worked in many domains, from education, entertainment, banking, manufacturing, healthcare, and real estate, sharing rich experience in delivering innovative solutions.