Last updated on January 4th, 2023 at 12:30 pm
In 2023, the cloud market and its leading players, such as Google, Microsoft, Adobe, and Salesforce, cannot be underestimated. Cloud software distribution models such as SaaS, PaaS, and IaaS have permeated the technology world and are not going away anytime soon. Over the last decade, the SaaS industry has expanded dramatically.
There have been significant changes in every aspect of organizations, from on-premise to cloud solutions. According to research, 80 percent of businesses already use at least one SaaS application. As a result, starting a SaaS company is a lucrative business opportunity right now.
The demand for more cost-effective SaaS solutions has skyrocketed. Simultaneously, the COVID-19 pandemic increased the importance of remote work for a business to survive and thrive.SaaS is well-known for its flexibility and low cost, making it one of the most dependable business platforms.
SaaS technology is not new to the world of technology; it first became popular nearly ten years ago. Saas has significant implications for network effects, which account for nearly 70% of the value generated in the digital world.
A network effect is a mechanism by which a user's value from a service is proportional to the number of users.
The connection is evident here. Because of the direct network effect, the more customers your SaaS startup ideas attract, the more value a specific user gains. Non-users are also encouraged to try the product due to indirect network effects.
SaaS businesses are hosted in the cloud. Unlike other types of software, users in the SaaS industry do not need to install anything to use the product's features. SaaS businesses are advantageous because they provide targeted customers and recurring revenue, allowing you to control the churn rate.
There are numerous types of SaaS businesses. Various SaaS products are emerging due to an increasing number of software companies shifting to the SaaS model over the last decade and in the coming years.
Types of Saas Companies
Before embarking on a SaaS project, it is critical to understand the various types of SaaS software and how they function. SaaS products have numerous advantages over traditional or custom software development because they are cloud-based software services. SaaS application development comes in a variety of flavors.
The central grouping aspect of the SaaS product's sphere or industry improves, such as online banking or communication. The most crucial aspect of SaaS application development is the emergence of new groups of SaaS products in the future. Cloud-based custom software development and custom software development services appear to apply to virtually all human activities.
Saas Customer Relationship Management (CRM) Software
Customer data is crucial for any business because it can promote a product and increase sales. While customer relationship management (CRM) software benefits all types of businesses, startups require a CRM that is far more flexible and customizable than that required by more established businesses. Startups need a low-cost CRM with a low learning curve and scalable plans to add features for startups to grow.
To generate new business and plan for future growth, they also require automation tools. CRM software is a valuable management tool. It saves all customer data and aids in the improvement of customer relationships. Modern SaaS CRMs offer a plethora of features.
Saas Enterprise Software Development
Large corporations and enterprises use these SaaS to manage a variety of business processes. Because a SaaS offers so many services, it is possible to combine and track all of these processes in one place. Many significant multinational corporations prefer to manage mission-critical business processes like sales performance and incentive management on demand.
Although it is not appropriate for every organization, Enterprise Software Development Services Saas offers the best way to cut costs while increasing the likelihood of project success. The primary drivers of SaaS growth are ease of use and deployment, low capital expenditure, and lower total cost of ownership.
The ability to add new features without affecting the core technology stack, opt-in features and low-cost provisioning are some of the primary benefits of enterprise software development services SaaS. The reduced overhead costs and the ability to analyze which application elements are being used are the other benefits of enterprise software development services SaaS. The web development company can provide custom software development services to the enterprises as per their requirements.
SaaS Project Management Software
Project management software is a collaborative online app that allows all project participants to log in and see what needs to be done and when. They also keep track of their progress on those tasks and include pertinent information, such as notes on any changes. People with the necessary permissions can see what others are doing or will need to do and when necessary.
PM SaaS solutions improve team collaboration and progress tracking. Because synchronization occurs in real-time, they are much faster and easier to use than shared spreadsheets or documents. Teams commonly use project management apps to track multiple projects at once. The software assists them in determining when to schedule work based on the completion of tasks and the availability of human resources.
B2B SaaS
Business-to-business software as a service is abbreviated as B2B Saas. It refers to cloud-based software businesses use for accounting, office productivity, customer relationship management (CRM), and other business-related tasks. B2B refers to businesses that sell products or services to other businesses. B2B SaaS refers to businesses that offer software (apps, extensions, and add-ons) as a service to other businesses. Their products are designed to help businesses run more efficiently and effectively by utilizing highly automated technology.
Its main goal is to lower the cost of human resources. As a result of this benefit, an increasing number of businesses are leveraging SaaS software to optimize their sales, marketing, and customer service services to improve store performance and generate more revenue. By 2022, 78 percent of businesses are expected to be utterly reliant on B2B SaaS.
CMS and E-commerce SaaS
E-commerce SaaS solutions are an excellent choice for new businesses because they can sell your products immediately while saving you money on website development. E-commerce platforms offer a slew of cool features that can help entrepreneurs sell goods and products online. To begin, it offers a variety of themes to assist you in creating a one-of-a-kind online store. Second, it has several integrations, such as POS and PayPal, to help with payment processing.
CMS is an abbreviation for Content Management System, which allows you to publish and edit content such as articles and blog posts. WordPress, the most well-known platform of this type, started as a blogging tool but has since evolved into a CMS and website-building tool. You can use free WordPress templates for your website and work with text and images, audio, and video files.
Payment Gateways and Billing
Payment gateways enable businesses to accept payments quickly and easily, handling hundreds of transactions per day. Paypal, for example, is a safe and secure service for storing all sensitive customer information, such as bank card numbers. It is a simple way for any business to accept payments by sharing protected customer information between banks and merchants while reducing the risk of data leakage.
One advantage of using a payment gateway is that processing transactions online is much faster than manually. Payment reporting is another advantage of such software, as it allows you to mark or flag any suspicious activity or payments. Publish reward coupons is a fun feature in some payment gateways to entertain and attract users.
Blockchain-as-a-Service (BaaS)
With the increasing use of blockchain technology and its capability to keep data secure, it can emerge as a new base for custom software development for security purposes. Blockchain-as-a-service (BaaS) manages and creates blockchain applications per company requirements and is a cloud-based system.In the rapidly expanding field of blockchain technology, third-party services are a relatively new development.
Blockchain technology's application has expanded far beyond its most well-known use in cryptocurrency transactions, and it now addresses secure transactions of all kinds of marketing. Due to this, there is an increase in demand for hosting services. The business as a service (BaaS) model is similar to and based on the software as a service (SaaS) model.
It enables customers to use cloud-based solutions for operation, hosting, and building blockchain apps as per their requirements on the blockchain. Simultaneously, the cloud-based service provider maintains the agility and operationality of the infrastructure.
HR/HRM Solutions
These software-as-a-service solutions are intended for human resource management. Such products include recruiting, interview scheduling, performance tracking and analysis, and employee reviews. They are advantageous for organizations that are constantly expanding and hiring new employees because they allow all candidate information to be stored in a single location.
Some of these SaaS applications can also track employee productivity and attendance. A SaaS HR system is cloud software hosted by a third party and used to manage HR-related transactions. It is licensed every month. Its specialties include personnel tracking, payroll, benefits, recruiting and onboarding, training, and other services. It uses dashboards to measure people analytics and filter data based on skills, age, gender, and other factors.
Some of the Saas ideas that can be grand in 2023:
Tele-healthcare
Telemedicine allows doctors to consult with their patients over the internet. Tele-healthcare is a great place to find profitable SaaS application ideas for new businesses. The accessibility and convenience of telehealthcare software benefit both doctors and patients. This software used life and recorded video conferencing, remote patient monitoring, and mobile health.
Social Media Services
Social media accounted for nearly one-third of all online time in 2019. As a result, social media posts provide an excellent opportunity for businesses to gain cost-effective exposure by interacting with their target audience. This industry generates a significant number of profitable SaaS product ideas. Social media management tools streamline the marketing workflow by integrating multiple social media platforms into a single platform. Furthermore, such tools ensure that content is delivered on time to the appropriate audience due to their scheduling capabilities.
E-invoicing
Accounts payable software includes e-invoicing. The accounts payable market will be dominated by cloud software. As a result, many profitable SaaS startup ideas will emerge from this innovative domain shortly. Fintech startup ideas improve invoice management by speeding up invoice approval and decreasing fraud. Invoice automation strengthens supplier relationships while increasing transaction accuracy.
Virtual Assistant
In a company, an artificial intelligence virtual assistant is a program that interprets and uses human language to engage customers. SaaS application ideas that will advance conversational commerce are eagerly awaited in the AI field. Good virtual assistant, SaaS product ideas improve the customer experience while lowering costs. Such software can also handle team scheduling, resource planning, and employee engagement measurement. Presently, the capabilities of virtual assistant software are still under development.
Marketing Automation
Poor marketing is still one of the leading causes of even the best startup ideas failing. It can help web development companies create marketing technology solutions for startups. This market is on the lookout for good SaaS product ideas that can help with various aspects of marketing and brand advocacy.
Marketing automation software automates marketing workflow and tracks promotional campaign success. These platforms automate many aspects of email, SMS, and social media management. The creation of such software is considered to be one of the most innovative startup ideas.
Video Editing and Rendering
In today's world, digital marketing is on a meteoric rise. Video content is the most effective traffic generator. Real-time rendering is fantastic for increasing a company's online presence, but it remains a niche market. However, it is only a matter of time before startups render video technology solutions to become one of the top SaaS application ideas.
The market is dominated by large corporations such as Adobe, Nvidia, and Autodesk, dedicated software developers. Because the software applications are intended for professionals, the prices are high, and the pricing models are rigid.
When done in real-time, video rendering is one of the most resource-intensive computer processes. Many non-professional video editors struggle to render media using professional software. Here SaaS video editing and rendering solutions come into play.
OKR Tracking
The Objectives and Key Results (OKR) Tracker software create plans based on the organization's goals. Because this is a relatively new SaaS programming market, there is plenty of room for new entrants. OKR tracking software generates reports and allows users to view progress on dashboards, making tracking results visible and measurable.
Tracking OKRs is critical for determining which teams are meeting their objectives and which are falling short, as well as for motivating your team to meet stated goals continuously. It is also critical to ensure that everyone is on track regularly when tracking OKRs.
Content Planner
Planning and executing a social media content strategy can be stressful, time-consuming, and hectic. However, with the rise in content creation, this SaaS application development is becoming increasingly popular. SaaS products can also boost creative content by analyzing it and distributing it to a larger audience. Careful planning and execution are required for successful SaaS content marketing.
Because most SaaS buyers conduct their product and service research online, SEO is a critical component of effective SaaS marketing. White papers, website reviews, and app marketplaces are all popular places for SaaS audiences to find products. When SaaS customers choose providers, one of the most important factors they consider is support quality. It means that SaaS marketing must sell customers on both the product and the support it provides.
SaaS solutions solve a wide range of problems and improve the lives of millions of people. Whether accepting a credit card payment, sending a file to your manager or creating a task board, each type of SaaS software approaches a specific user problem differently.
Organizations benefit from SaaS in a variety of ways, including increased flexibility and cost savings. When SaaS vendors handle the time-consuming tasks of installing, managing and updating software, employees can focus on other priorities.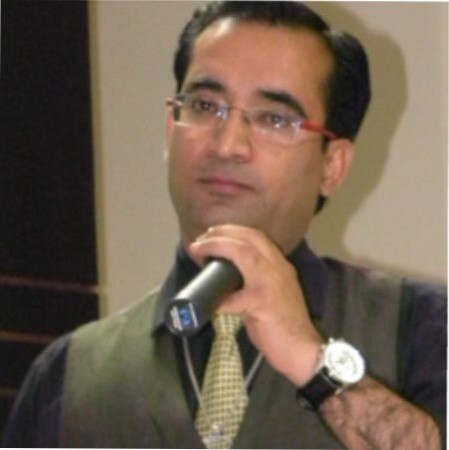 Naveen Khanna is the CEO of eBizneeds, a company renowned for its bespoke web and mobile app development. By delivering high-end modern solutions all over the globe, Naveen takes pleasure in sharing his rich experiences and views on emerging technological trends. He has worked in many domains, from education, entertainment, banking, manufacturing, healthcare, and real estate, sharing rich experience in delivering innovative solutions.