Last updated on April 20th, 2022 at 11:24 am
Technology such as the Internet of Things (IoT) and app integration will have a profound impact on our lives in the coming years. The Internet of Things (IoT) is interacting with and enhancing mobile apps. We live in a smart house where smartphones control all of our devices. In addition, the IoT development companies will simplify the process of developing mobile applications. A new IoT or mobile app development trend emerges every year, and mobile app development organizations build new IoT and mobile app apps.
IoT's impact on mobile app development
The Internet of Things (IoT) provides organizations and people with access to previously unavailable data sources. Based on real-time data and insights, mobile app developers and designers can now build highly customized and personalized experiences.
Kore's president and CEO Romil Bahl believes that the Internet of Things (IoT) makes mobile devices become universal remote controllers that can talk to nearly any linked equipment in the globe.
The best mobile applications will have UIs that mimic the real objects within the app and don't take much work from the end-user to understand, he added, leading IoT developers to focus more on intuitive, easy-to-use mobile apps.
George Burns, a senior cloud consultant at SPR, says that while a UI may not always be necessary for IoT devices meant to collect data, developers can't disregard the user experience.
Apps for mobile devices will continue to be shaped by the special demands of IoT as more enterprises gather, democratize, and service-enabled corporate data," he added.
Deepak Parameswaran, the chief business officer of Mindtree NxT, said IoT has had a huge impact on mobile app design, android app development, and user experience for both consumer-focused goods and industrial IoT applications. Connectivity to various cloud-based services is now prevalent in consumer items thanks to mobile smartphones.
Parameswaran emphasized the need of tailoring the UX to specific industrial use cases. It's important, for example, that a shop floor operator's human-machine interface be durable and provide exact information like condition monitoring.
In what ways the Internet of Things (IoT) has affected the creation of mobile apps.
Device restrictions including restricted UI capabilities and battery consumption have driven enterprises to employ specific development stacks and mobile environments, as well as physical protocols for IoT devices.
It's common for low-power devices to interact with mobiles over Bluetooth Low Energy (BLE). IoT devices may be discovered and connected over Bluetooth using iOS app development services.
According to Nick Barendt, executive director of the Institute for Smart, Secure, and Connected Systems at Case Western Reserve University, organizations have also built greater capabilities between IoT and augmented reality on mobile devices over the past several years.
Manufacturers in the industrial equipment arena, for example, are able to use Bluetooth Low Energy or Wi-Fi to advertise the current condition of a piece of equipment and then use an augmented reality overlay on your device to view the piece of equipment's internal state, according to him.
From mobile to IoT to augmented reality, Barendt claims that things have come full circle in terms of technology.
According to him, "It enables both the IoT use cases to mature and become more sophisticated, as well as the mobile stacks and their evolution—things that would not have been conceivable a few years ago."
In addition, app developers are using open source IoT development tools to openly distribute their mobile applications and programs to other app developers. When IoT and mobile application frameworks are paired together, developers may work together to create more intuitive, scalable, and feature-rich apps.
Apps for Automobiles are on the rise.
Some flutter app development sectors are adopting new technologies, such as IoT connections for mobile applications, in an effort to simplify operations and make people's lives simpler. To deal with automakers, IoT automotive apps are becoming increasingly important. Despite the fact that the automotive IoT industry is still in its infancy, it is projected to be worth $82.79 billion by 2022.
We spend a lot of time in our automobiles, and the Internet of Things (IoT) is designed to help us manage the activities we perform on a daily basis. By automating maintenance, informational duties, safety measures, and diagnostics, the Internet of Things (IoT) takes this functionality even farther. Using automotive IoT technology, you can easily and affordably personalize any vehicle.
The following are some of the advantages of using an IoT automotive app:
On-the-fly car diagnostics and preventative maintenance
Additionally, automobile efficiency, and safety have been improved.
Vehicles can be equipped with third-party gadgets that enhance their built-in capabilities
Additionally, it has a positive effect on society and the environment
Keeping an eye on the road
Value for money
Apps for Industrial Production Management have increased in number.
IoT enables the scaling of a variety of industrial equipment that can be remotely monitored and serviced while also reshaping how factories are managed. Moving assets and people on the factory floor are being monitored with IoT sensors in order to optimize their management and use. Asset data may be retrieved in real-time via IoT-enhanced mobile apps developed for iOS or Android. Connected equipment and personnel in manufacturing facilities may be tracked using the applications. The collected data will aid plant management in the following:
Use of moveable equipment pieces can be tracked
Restricted zones can be identified by personnel or assets entering them.
In order to reassign an employee to another work if necessary, pinpoint their position in real-time.
By keeping track of the components of gadgets, you can monitor the production process.
Replicating a machine's lifespan, checking for upgrades, and anticipating problems are all possible with IoT applications.
More Use Cases in Home Automation
Smart homes have made a significant difference in people's lives. Home automation technology, which includes cameras, wireless kitchen appliances, smart mirrors, smart lighting, and robotic vacuum cleaners, is currently being used by millions of people all over the world. Artificial intelligence-powered voice assistants, for example, are becoming increasingly sophisticated. The Internet of Things (IoT) components, software, and physical equipment that make up a smart home automation system are all interconnected. In spite of the fact that they accomplish a variety of complex activities, mobile applications are incredibly user-friendly and simple to use.
The installation of only a few smart home gadgets is required for many home automation systems, such as Google Home, in order for them to function properly. After you've connected your mobile phone's home security system to your property, you'll be able to instantly monitor the movements and activities within your home. Additional capabilities include the ability to receive intruder alarms and respond by informing the appropriate authorities through the app.
In the future, there are several emerging trends that will aid in home automation.
Included are:
AI software plays a key role
Examples of applications in the fields of safety and surveillance
Improved management of a variety of housewares (voice-controlled smart showers, etc.)
Additions to the health-related gadgetry
Wearable IoT Devices for Everyday Use Are Needed.
Internet of Things (IoT) is not complete without a wearable. There has been an increase in demand for mobile app development services, not only for basic apps like fitness monitors, smartwatches, etc. However, the Internet of Things (IoT) has played a significant role in providing new options and improving the functionality of wearable s. According to a recent poll, more than 90% of consumers have their wearable connected to a smartphone through an app.
Wearable device data may be effectively synchronized through IoT App development. When wearable are integrated into the IoT eco-system, businesses, manufacturers, and automobile manufacturers will find it easier to set up cooperation between their employees and the items they create. According to a separate Ericsson poll, wearable IoT devices and smartphone apps will expand in popularity in the future.
The following are the survey's most important findings.
43% of individuals believe that wearable gadgets will eventually replace smartphones.
30% of those polled believe wearable technology will be popular beyond 2020.
56% believe wearable technology will extend life expectancy by a decade.
More use cases and functionality will emerge after 2020, which should lead to a better understanding of the technology.
As the Internet of Things (IoT) continues to grow, react native app development businesses will need to focus more on the user experience of their mobile applications in order to flourish. As a result, when IoT is applied to all parts of the business, it creates a massive opportunity for increased production, efficiency, and sustainability.
Predictions for the future of IoT
1. Regulation of Safety
Because of the already-existing IoT capabilities, it will be relatively simple to concentrate on technologies and respond quickly to security concerns. IoT professionals are concerned about the long-term security and administration needs of their systems. A method is being developed by regulators to allow IoT product producers to resolve the problem if the cyber security measure fails.
2. Enhancement of the retail shopping experience
IoT and mobile apps are making an impact in the retail business. IoT investments can have a positive impact on the company's bottom line. In a poll conducted by global technology company Zebra, over 96 percent of retailers think they are ready to adapt their brick and mortar stores and infrastructure to adopt IoT.
Retailers can now obtain real-time data on customer behavior using IoT Apps, making brick-and-mortar stores just as successful as online ones. Information about where monitored things are and how they are doing is readily available through this single ecosystem. IoT app helps retailers make smart, educated business decisions that enhance customer experience and introduce effectiveness while providing unforgettable experiences for their customers.
The finest illustration of this is the Amazon Go retail location. Barcode scanning is used by Amazon Go as customers enter and exit the shop, so they may simply take the items they want and go. The software delivers a receipt to the consumer after they leave the business.
3. The Number of Smart Cities Is on the Rise
Devices will be used by municipal authorities in the future to detect reckless drivers and passengers. Devices like video kiosks and monitoring stations will make it easier to keep an eye on things. These devices will be able to connect to the internet. As a benefit, there will be no opportunity for human error or other mistakes by the authorities.
4. Enhanced Data Security in Conjunction with Auto ML
Industry experts predict that data leaks will increase in the near future, resulting in financial losses for businesses. Companies will invest in IoT and mobile application integration-oriented technology to increase data security in the wake of this disclosure. As a result, data security will be improved as a result of automated Machine Learning. Businesses seeking better data security are becoming more interested in machine learning toolkits.
5. Edge Computing Will Replace Cloud Computing in the Future.
Many IoT devices have relied on the cloud for data storage for a long time now. Data storage and analysis have become a prerequisite for IoT development, programming, and production throughout time. A local device receives the IoT device's data before it is sent to the cloud through the Internet of Things (IoT). Secondary storage on-premises organize, filter, and analyses data before it is sent to the cloud.
Known as Edge Computing, this method has a variety of benefits. The strategy helps to handle the vast volumes of data received by the device and reduces dependency on the cloud, which is already overburdened enough.
Integration of Mobile Apps in the Future
1. The future of IoT mobile app development
The Internet of Things is growing at a dizzying rate because it allows people and equipment to be controlled. The use of mobile apps to expand IoT data gives real-time information about persons and equipment, allowing users to improve process efficiency.
As the Internet of Things (IoT) begins to have an influence on businesses, many well-known companies are investing in this new era of connectivity.
2. Development of Mobile Apps Using Artificial Intelligence
Artificial intelligence (AI) has had a substantial impact on the way most firms conduct their business since its introduction into the technical arena.
Businesses are increasingly using AI-powered apps to deliver a better customer experience with fewer resources, resulting in massive productivity and cost benefits. As a result, mobile users are getting more personalized and in-depth experiences than before.
3. App Development in the Age of Wearable Technology
As wearable electronics grow increasingly prevalent, businesses are seeking new ways to convey data to their consumers through these devices. This shift has the potential to have positive consequences for sports, health, fashion, hobbies, and healthcare.
When wearable devices are factored into the mobile app development process, it will be possible to construct new sorts of applications that will excite consumers and improve their entire mobile experience.
4. A Chatbot should be incorporated into your next mobile app.
Chatbots and mobile applications for businesses are gaining popularity because they enable businesses to collect large quantities of user data and utilize that data to build a tailored approach for customers while also providing them with a seamless experience.
5. Benefits of Developing Mobile Apps with a Cloud Backend
Since there is an increase in the number of business mobile applications, storage space will become increasingly restricted. Furthermore, cloud storage is the most effective method of overcoming this problem.
Therefore, cloud computing will make data collecting for your company much simpler as a result of this. Furthermore, security measures and administration will be simplified to a larger extent than they are at the present time. Because they have a greater number of customers, cloud-based businesses will generate more money in this market.
Conclusion
When it comes to the Internet of Things (IoT), smartphone apps are essential. Mobile apps and the Internet of Things (IoT) are becoming increasingly intertwined as linked devices proliferate by many IoT development companies. Moreover, this relationship between mobility and the Internet of Things is expected to grow and mature in the years to come.
As the Internet of Things (IoT) continues to grow, mobile app development will need to focus more on the user experience of their mobile applications in order to flourish. As a result, when IoT is applied to all parts of the business, it creates a massive opportunity for increased production, efficiency, and sustainability. The Internet of Things (IoT) will continue to revolutionize the iOS app development services and android app development industry in the years to come.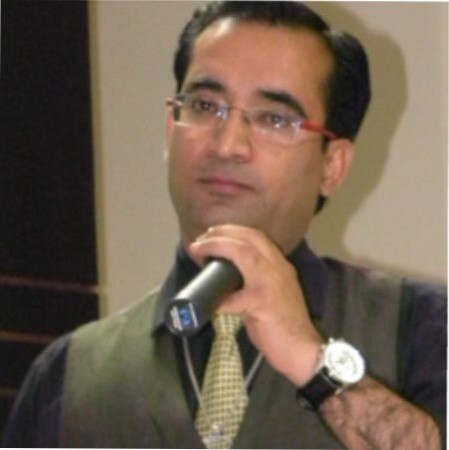 Naveen Khanna is the CEO of Ebizneeds, a company renowned for its bespoke mobile app development and web development in eCommerce app development and AI App development. Delivering high-end modern solutions all over the globe, Naveen takes pleasure in sharing his experiences and views on the latest technological trends.