Last updated on March 1st, 2023 at 10:48 am
Due to the ongoing development of the automotive industry, the electric vehicle market has grown rapidly in recent years. EV charging station finder apps have become more popular as the government has raised awareness about a cleaner environment.
Developed nations such as USA, Germany, as well as UK support for using EVs to reduce emissions. Hence, EVs are experiencing a massive increase.
In the context of automotive cars, the EV sector is controlled by leading players such as BYD, Tesla, Volkswagen as well as Nissan.
When a customer purchases an EV, you cannot sustain it normally. You would require a specific application to discover charging stations, such as a locator app.
Additionally, an application that locates charging stations for electric vehicles may solve any problem when necessary. You cannot be as negligent as a diesel or petrol automobile, whose fuelling facilities are everywhere.
Remember, you will need to recharge carefully, and that you can do it with the help of apps by following the direction of EV charging stations nearby.
We'll be talking about how to create an EV charging station locator app in this blog post.
But before that, this blog post will describe about EV charging station finder app.
What Is An EV Charging Station Finder App?
EV charging station finder app enables to find an EV charging station from your phone and assists you in arriving at the station with the support of navigation. You will get different information on the application, like what types of plugs the EV stations accept.
For example, level 1 and level 2 charging in vehicles like the Chevy Bolt and Nissan Leaf apply the similar socket, but different connector is required for level 3 charging.
You may use these apps to discover real-time accessibility information, photos, charging station information, and ratings. The users may additionally add any EV charging stations they come across. Users can turn on alerts to receive a notification in case of closed EV charging station.
How Does An EV Station Finder App Work?
The EV charging station locator software allows you to locate the nearest charging spot quickly and easily. In such a case, you need to consider the following stages. Similarly, you can understand the work of the app.
Register
The very initial step is that you must register on an EV charging station finder app. Nearly all applications ask you to register initially; you can have your account and all the descriptions.
Charging Station Detail
You can assess the charging station after completing a registration procedure. In such a case, turn on the location on your system to find the nearby stations.
Location
Choose the area where you want to address the EVSE station. The application will demonstrate certain outcomes according to your site.
Filter
While you will get the list of the stations near you, then you filter them based on the vehicle category, such as BEH, HEV, and PHEV. In addition, you can choose as per the cost.
Booking
Once you have chosen the station, you can book your slot. Similarly, you can check whether the station is vacant or not.
Payment
It is finally the final stage of booking the EV charging station slot. You can also ask your mobile app development agency to incorporate different payment gateways for the users.
Most taxi drivers need this app as they have to charge the battery at different times of the day. You can hire mobile app developer, if you plan to build an EV station finder app.
Benefits of EV Charging Station Finder App
Developing an EV charging station finder app would be your best investment when entering an EV charging station company. In addition, it will enhance your business's visibility and produce more money.
An EV charging station discovery application helps automobile proprietors bypass the long queues at charging stations. Users may reserve an area in advance to avoid waiting when needed. Consequently, customers will have no challenges in setting up their electric vehicles.
The advantages of an EV charging station finder app are as follows:
Saves Time: This app permits you for booking charging slot in advance and also saves your time from waiting in line.
Emergency: It is obvious to check that the application will find the station near you at an urgent situation.
Easy Transaction: You may manage the amount as well as, maintain the transaction history in application.
Why Invest in an EV Charging Locator App?
EV market will grow annually by surpassing 2.9K Billion USD at 33.6%.
Your applications can perform as a gateway to assist the users in exploring the charging station near you. Moreover, it is a suitable opportunity to bring such EV users to your platform and make profits.
Before creating such applications, it makes sense to investigate and address their expected profit. The following are different reason exists for such adoption:
EV charging applications are easy to use as well as simple.
EV rides are highly affordable and pollution-free compared to diesel and petrol vehicles. Therefore, it further raises the demand related to charging stations.
Developing a mobile application enables you a wide category of benefits such as enhanced customer retention and increased exposure.
Since most of the cost is associated with electricity consumption, demonstrating the price info upfront can aid the customers in making their budget better. In addition, investors can create different prices according to price band, time, or day.
Using such an application is a sound choice compared to the available online sources. They are attentive and trustworthy of your security and assembled by highly skilled individuals.
Monetization Opportunities For EV Charging Station App
You can generate money from EV charging station finder app. This mobile application uses different marketing methods, like membership fees, sponsorships, and advertisements.
Let's check out what these are:
Membership fee
You can charge an affordable cost to users for the services and benefits you deliver. This makes you competent to take the charges from the consumers on a quarterly, monthly, semi-annual, or annual basis.
Consequently, you will make money each time on joining a new member. Moreover, renewal fees through existing customers enhance your earnings. The revenue model will aim to earn a profit whereas neither robbing nor irritating the users.
Integrating eCommerce competencies by membership can aid you in producing revenue. To utilize the EV finder application, the user must first subscribe to it by giving a charge.
As a result, you would profit each time a user pays attention to your product. If you wish to get membership in free, you could start charging to reserve a spot at a charging station and charge them for using the stations.
Advertisement
The most efficient method to make money from mobile applications is advertising. The apps demonstrate advertisements in the form of sidebars, videos, pop-ups, and so on.
Different EV charging applications do not charge the users anything for using them. Instead, they demonstrate the advertisements and earn money through advertising fees.
Sponsorship
You can give affiliates permission to display the promotional data or advertise in your electric vehicle finder application. It is one of the effective techniques to monetize the software.
Many electric car charging apps do not take charge of the customers for using them. Demonstrating the promotional content may generate large revenue for this company strategy.
Promotion of the EV finder application by a recognized personality like a social media influencer or an actor would increase the attention.
Top Mobile Apps for Finding EV Charging Stations
There is no doubting about substantial facts that smartphones have integrated themselves into modern life. People who drive electric automobiles may find further use for them. You may locate a charging station when necessary using EV charging station finder app.
Discover top EV charging station locator app:-
ChargePoint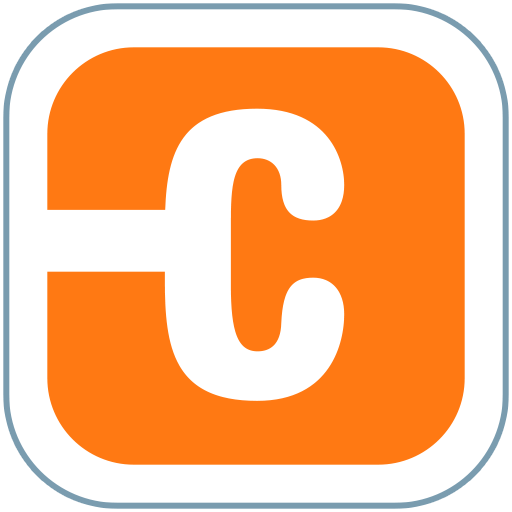 A larger network of EV charging stations is included. Because application depends on NFC, tapping your mobile against the charging station will begin the charging process. You do not even have to launch application to begin procedures.
On the app, there are approximately 100k charging locations. On apps, you can evaluate how much electricity your car has received, how much charging has been priced, how many kilometres have been added, and more.
Features
Actual assessment about the available charging stations
Actual information about your charging state
Charging station recommendations from other users
Review your charge history along with current prices and mileage trends.
Create reminders, plan charging, monitor consumption, and get alerts.
Other Details
App URLs: Android, iOS
Rating: 4.5
No. of Downloads: 100 Thousands+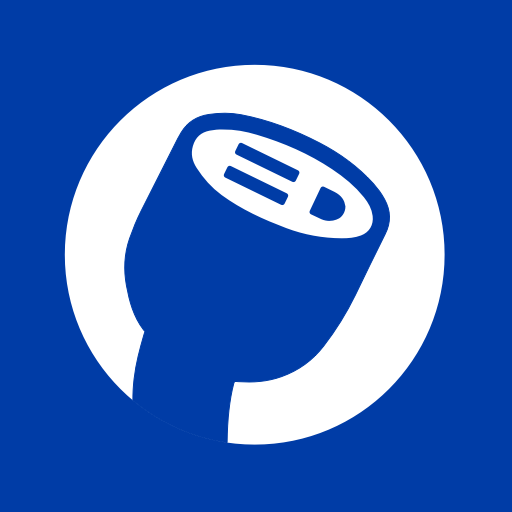 It is one of the most important smartphone applications for locating charging outlets throughout the globe. Using such an application, you may communicate with other EV owners, discuss charging stations, and provide feedback.
This software offers more accuracy, and its network is more extensive in Europe, North America, and most other countries. There are more than 400,000 charging stations included in it.
The station may be searched using network, area, and criteria of connection type. Moreover, you can check the free and paid charging stations. You may also use the app to make the payment.
Features
Notification will inform you about the charging station near you
Pay directly via the application
Real-time accessibility, descriptions, photos, and check station ratings
Locate all the EV charging stations with a road trip map and add EV charging spots as you come across them.
Other Details
Rating: 4.6
Application URLs: iOS and Android
Number of Downloads: 1 million+
Chargemap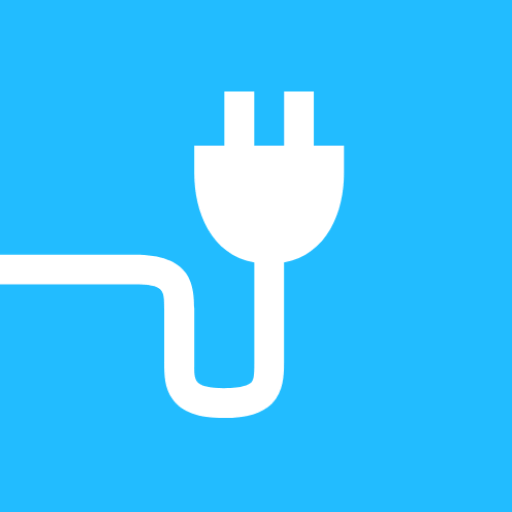 Over 330,000 electric vehicle users are using it, and they can promptly discover the charging station. The French-based application highlights how many countries and the network it serves.
The charge map has a well-designed UI with various filter options. However, you cannot utilize it until you establish an account on a program.
Features
Check charging point accessibility in the real-time
Locate the charging points near the particular location
Add comments, and reviews, perform check-ins, and also photos
Inform the public about new charging station information.
Other Details
Rating: 4.5
Application URLs: iOS and Android
Number of Downloads: 100 Thousands+
EVgo
It has the largest charging infrastructure in the US. But, according to reviews of the users, it may be more costly compared to its rivalries. As a result, it receives somewhat lower ratings.
You could find the charging stations and determine which ones are currently accessible. The program does not display the cost of the charges made to your car.
Features
Find the chargers in a specific way
Start straight away by swiftly swiping to the right.
Current information regarding each charging location
Other Details
Rating: 3.7
Application URLs: iOS and Android
Number of Downloads: 50 Thousands+
What Are the Key Features of EV Charging Station Locator App?
EV charging application or any other application should have a few features to ensure the customer can easily use the application.
Let's look at a few main characteristics of the EV charging station locator app.
Registration / Sign Up
To use an application, each new user must sign up with an email ID, password, and, phone number. You may also register through your social accounts, such as Facebook or Gmail.
Filters to search
Users can find using the complex filter choice according to their inputs. They utilize different filters when seeking an EV charging station to obtain outstanding services and save time.
The user must be competent in filtering the charging station according to the requirements. Certain common filter choices of EV finder applications are:
By Adding Network Fees.
Station Amenities (Features of a charging station).
Station Category (Public, High-power, and Low-Power).
Availability (Restricted, Under Maintenance, Closed).
Charging Plugs.
Reviews & Ratings.
User Profile Creation
Users could also update their profiles as well as, transform them without taking time. They could include their vehicle number, model, images of profile, and name.
Payment in Multiples
You cannot expect to use a single payment technique in the current environment. Different digital payment methods are available such as net banking, Credit/debit cards, recognized wallets, and others.
Along with this, you can design your purse. This permits the users to save costs for some charges.
The user will be competent for locating the mostly charging station on a map in actual time by implementing in-app GPS navigation as well as mapping API like Google Maps.
The charging station application can also offer the users directions on the charging location.
Integration of Chatbots
In the 21st century, chatbots are advanced support for users. They do not have to wait for a supportive manager along with, can receive their questions answered through a chatbot.
In addition, AI-powered chatbot can quickly respond to most common questions about the users.
Push Notification
Electrical charging application can send reminder notifications or inform the users about the adjacent charging stations together with, provide alerts about new arrival offers and upcoming bookings.
Tracking using GPS
In-app navigation related to charging station applications is similar to GPS tracking. GPS monitoring makes users competent in locating their charging stations and nearby charging stations.
Programs of Loyalty
Loyalty programs keep your customers interested and returning to your EV charging application. It provides better value to loyal clients, turning them into repeat customers. As a result, they will not choose your competitor's applications over yours.
CRM Compatibility
Combining the CRM into your EV finder application assists you in managing your business more significantly in the longer term.
A CRM can help you handle relationships with current or new customers and meet different company objectives like operational, strategic, and analytical needs.
Steps to Develop An EV Charging Station Finding App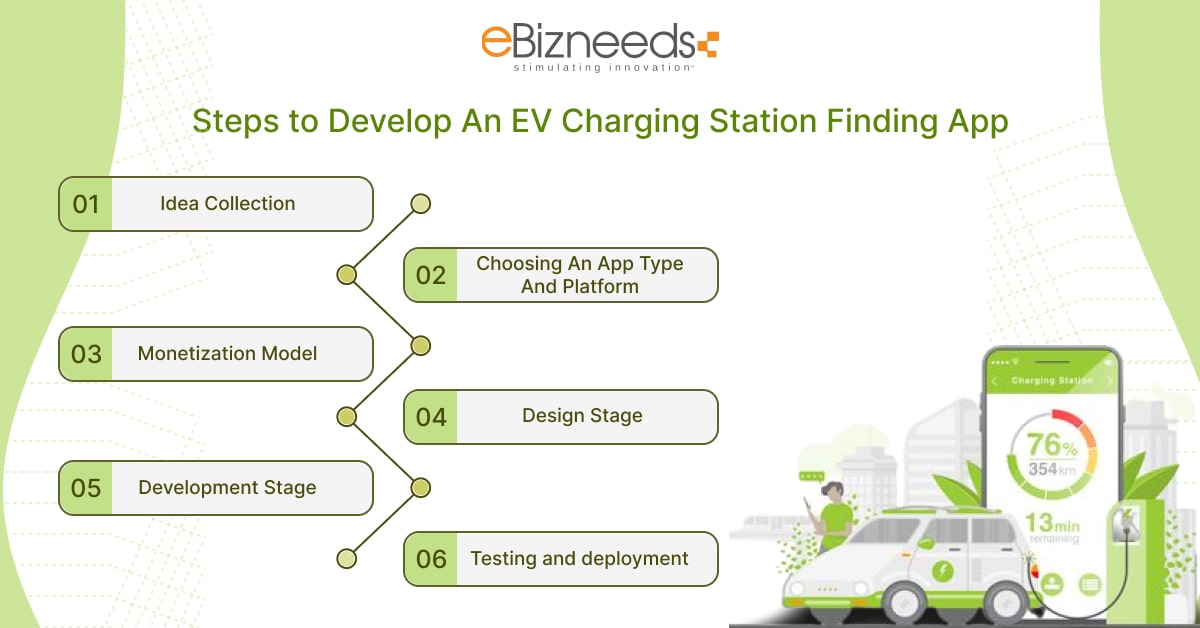 Let's break down the app development procedure into different stages to comprehend effectively what happens at each location. Each step duration will rely on the kind of features and technical feasibility. Here, we will be going  to discuss it in detail:
Stage 1: Idea Collection
Idea collection is the initial phase of app development. During the such stage, we decide on the app's purpose and how the user will apply it. Furthermore, we choose which features to consider and exclude in the application.
Stage 2: Choosing An App Type And Platform
We select a platform to publish at this stage. You can perform this by focusing on your competitor's applications and checking which ones work effectively in user engagement and downloads.
Stage 3: Monetization Model
You can focus on different options for monetizing your application. Several monetization alternatives are available, like paid apps, in-app purchases, and free advertising applications.
You can try all such alternatives to decide which option would be better to produce money from your application. Moreover, you can focus on the competitor of your app to choose a monetization strategy for your application.
Stage 4: Design Stage
This step considers choosing the design for your application. You can define your application design with the application developer and designer. It is important to consider a simple UI and catchy design for performing well against your application's competitors.
Stage 5: Development Stage
It is the programming stage for your application development. During this phase, developing write code for integrating the finalized features into the application, like AI-chat support, slot booking, and integrating the SOS button.
Furthermore, this stage considers the app testing in which the developer or app tester uses the application's all features to discover any defects. After completing everything in the development stage, the application is ready for publishing.
Stage 6: Testing and Deployment
Quality testers would test the mobile application against defects and bugs. These would be constant before the application launch to ensure the application's horizontal functioning.
Using the green signal, the application would be published on Google Play Store or Apple App Store for users to download.
Tech Stack Required For EV Charging Mobile App
For developing a robust EV charging station finder app, it can be significant to consider state-of-the-art tech stack for each function.
Because advanced technologies such as the Internet of Things (IoT) as well as, cloud services should be regarded as in the app, along with a competent technology stack, a business company should hire dedicated developers to obtain the best outcomes.
The following tech stacks are essential to building an EV charging station finder app:
| | |
| --- | --- |
| Function | Technology |
| MS, Phone, and Voice Verification | Twilio and Nexmo |
| Push Notifications | Firebase Cloud Messaging, Push.io, Twilio, Urban Airship, Amazon SNS |
| Database | Hbase, MongoDB, Postgress, Redis, Cassandra, MySQL, and Mail Chimp Integration |
| Payments | Stripe, EWallets, and Braintree & PayPal |
| Real-time Analytics | Spark, Hadoop, Apache Flink, BigData, IBM, and Cisco |
| Find user Location | Google Places API, Core Location Framework, and Google Maps |
| Cloud Environment | Google, AWS, AWS, Azure as well as, VULTR |
| Framework | Laravel |
| Server | NGINX |
The next section will discuss the cost of developing an EV charging station finder app.
How Much Does It Cost To Develop An EV Station Finder App?
To estimate the development cost of the EV charging station finder app, we must initially assess your needs and what functionalities and features you need. The application cost highly relies on the region of a mobile application development company.
Here, we will evaluate the cost of developing an EV charging station finder application.
The full procedure of development, designing, and costs start from $10k to $60k. Generally, the hourly cost related to EV charging station finder app development ranges from $25 to $55, and it requires 100 to 170 hours to develop such an application.
This application's maintenance cost is 15 to 20% of the total electrical vehicle charging station finder app. After creating the application, it also needs maintenance. Some individuals offer a free six-month maintenance period and apply some charges.
The costs related to development have relied on the regions. For example, US-based developers often take charges ranging from $60 to $80 per hour, while European and Indian developers charges from $30 to $60 per hour.
Now you need to decide which developer or company you want to hire for on-demand app development.
Final words
It would be better to conclude that innovation provides new opportunities with the EV.
Application development in such an EV business is cost-effective as more individuals move towards EVs and adopt them rapidly.
You can contact eBizneeds if you want to create an app because they are well-experienced and experts in the application development business.
Why Choose Us?
eBizneeds is a best mobile app development company as it has more experienced experts to build mobile apps from scratch for both iOS and Android.
Hire our mobile application developers, which are highly experts in Flutter and React Native and can create more appealing user-interactive applications.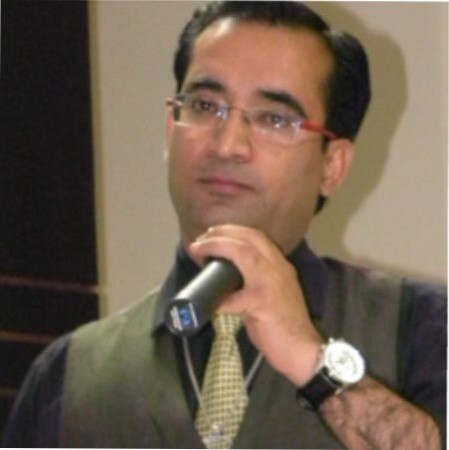 Naveen Khanna is the CEO of Ebizneeds, a company renowned for its bespoke mobile app development and web development in eCommerce app development and AI App development. Delivering high-end modern solutions all over the globe, Naveen takes pleasure in sharing his experiences and views on the latest technological trends.