Last updated on June 30th, 2023 at 07:41 am
Android users now routinely maintain their devices because of its many enhanced features. Multiple unneeded files crash in the phone's background memory while an Android app runs continuously. Different android cache cleaner applications are now famous for cleaning and sophisticated optimization of your Android devices.
You may remove unneeded crash cache files using these programs that improve your Android device's efficiency. Additionally, the Android phone cleaning software integrated the removal of many applications by uninstalling them simultaneously.
Here we will discuss the best free cache cleaner apps for Android in 2023 that will clean your phone and remove the cache and junk files. Thus, these develop more memory space and enhance your system performance.
What is An Android Cache Cleaner?
An android cache cleaner app helps android devices run and work better. It helps eliminate useless files, cache data, and junk files that build up on your device over time and can slow it down.
Most android cache cleaner application have several features, such as:
Junk File Cleaner: This tool searches your device for temporary files, app caches, leftover files, and other useless data that can take up storage space.
RAM Booster: It helps free up your device's random access memory (RAM) by stopping useless apps and background processes. It can make your device faster and more efficient.
App Manager: This feature lets you remove or turn off useless or unwanted apps to free up room and make your device less cluttered.
Battery Saver: Some Android tools have options that help you maximize your battery life. It could mean turning off apps that use much power and changing system settings for better battery life.
Privacy Cleaner: This tool helps protect your privacy by checking your device for and removing your web data, call logs, messages, and other private information.
CPU Cooler: Some tools for Android come with a CPU cooling feature that checks the temperature of your device and helps cool down the processor by closing apps or processes that use a lot of resources.
Best Free Cache Cleaner Apps For Android in 2023
It's important to note that android cache cleaner apps can help to improve the speed of your device, but they are not necessary for every user. Storage management and app efficiency are already built-in to Android devices and can do similar things.
But if your device runs slowly or out of storage space often, an Android cleaner can be a handy tool to help you clean up and improve your device.
1. SD Maid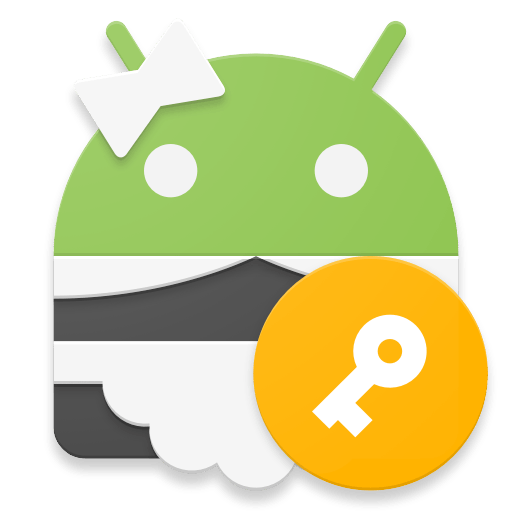 Compatibility
| | |
| --- | --- |
| Ratings | 4.2/5 |
| Device Requirements | Varies with device |
| No. of Downloads | 10 Million + |
| Published by | darken |
| In-App Purchase | $3.49 – $9.99 per item |
Why Use SD Maid?
SD Maid is a detailed app that helps you get rid of files hidden on your device for a long time. It has a full-fledged file viewer lets you look at your whole device and change files.
You can find old files left behind by apps you've removed, improve databases, and get a complete picture of the storage on your device. The app can eliminate similar photos, papers, and songs, no matter what they are called or where they are.
Key Features
Use a full-fledged file viewer to look at all the files on your device and change them
Get rid of any things that aren't needed
Take care of user and system apps that have been added
Find files that used to belong to apps that have been removed
Look for files by their name, their text, or the date
Get a thorough look at the storage on your device
Streamline databases
Do actual app cleaning and remove files that are no longer needed. It is better than what some people may call "cache cleaning."
Find similar pictures, songs, or papers, no matter what they are called or where they are
Use buttons or a plan to run tools automatically
Pros And Cons
Pros

Cons

Uses less space compared to other things.
You can't remove data.
You may find duplicate garbage.
Sometimes, the app can't reach the SD card.
Optimise databases.
Even though it's easy to use, the user experience can sometimes be messy.
Even though it's free, there are no ads.
Responsive expert help
Price-friendly pro version
Easy-to-use layout
2. Norton Clean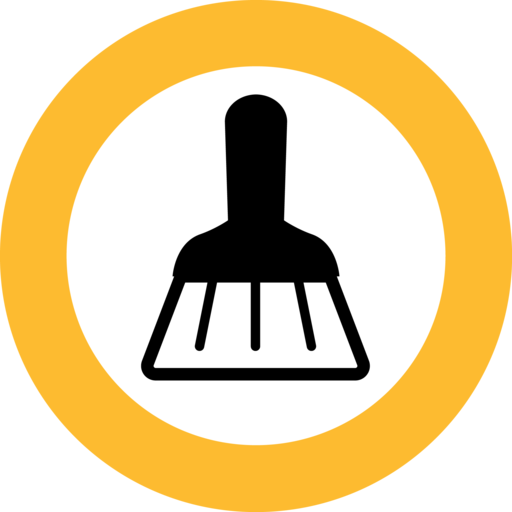 Compatibility
| | |
| --- | --- |
| Ratings | 4.3 |
| Device Requirements | Android OS 4.1 or later (This feature requires Android 5.1 or later) |
| No. of Downloads | 5 Million + |
| Published by | Norton Labs |
| In-App Purchase | No |
Why use Norton Clean?
The Norton Clean app has been around long and is a standard. Norton Labs is well-known for making excellent protection software, and this app for cleaning your phone is another great product. For its cleaning tools, it also won the award for Best Android Cleaners & Junk Removers 2022.
Key Features
Frees up room on the disk by removing cache files left on the device even after an app is uninstalled.
The "junk remover" function looks at the files first and then safely deletes junk files.
APK files that were loaded by hand can be deleted.
Find, analyse, and delete leftover files correctly.
It improves the phone's memory by eliminating junk and making room.
Take care of apps by removing clutter, deleting apps you don't use often, or moving apps to the SD card.
Pros And Cons
| | |
| --- | --- |
| Pros | Cons |
| It's easy to use. | Sometimes may not be capable of looking at all cache files. |
| It gives complete details regarding junk files and other useless data. | |
| It enhances the speed of a smartphone. | |
| It's free; you don't have to buy anything inside the app. | |
3. Clean Master
Compatibility
| | |
| --- | --- |
| Device Requirements | Varies with device |
| No. of Downloads | 10 Million + |
| Published by | Chitta Mobile |
| In-App Purchase | $29.90 |
Why Use Clean Master?
Clean Master is the best free cache cleaner app for android in 2023. It is a space cleaner and an optimization tool that works as an antivirus. This app is going to keep your phone clean and free of bugs. It will also give you a way to hide and lock your private information so that you can protect it.
The application will clean up all the junk files and free up space on your phone by removing junk files, cache, and other files that slow down your phone. This app now has a WIFI protection tool to find fake or illegal Wi-Fi connections.
You will be able to speed up your phone and save energy with this app. It will also make your battery last longer by putting running apps into hibernation mode. It also has a lot of other things.
Key Features:
Smart auto-clean function
One-tap operation
Automatic file shredder
Better privacy protection
Smart driver booster
Pros And Cons
Pros
Cons
Rapid Scan
uses a lot of battery life
Affordable costs
Could forfeit photos, movies, and other essential things
Multiple things
4. CCleaner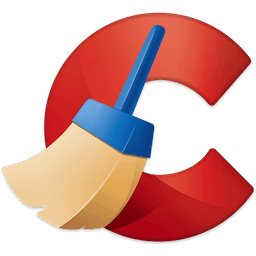 Compatibility
| | |
| --- | --- |
| Ratings | 4.2/5 |
| Device Requirements | Varies with device |
| No. of Downloads | 100 Million + |
| Published by | Piriform |
| In-App Purchase | $1.39 – $13.39 per item |
Why use CCleaner?
CCleaner is again one of the best free cache cleaner for android. It also works on Windows 10 and macOS. This app lets you clean up your phone's RAM and unwanted files, giving you more room.
CCleaner also enables you to delete more than one program simultaneously. Also, Storage Analyser is a tool that helps you see how the phone's space is being used. CCleaner is free to use and should be tried by everyone.
Features
It has the average level of privacy protection, and this software speeds up your smartphone's Internet connection.
It lets you check how well your battery is working. You can change the cleaning features to fit your needs.
It is one of the best cleaners for Android that makes security better.
Pros And Cons
Pros

Cons

It frees up the space on your phone.
The app has a lot of ads and other pop-ups that ask for comments. These are awful.
An easy-to-use design
Each one needs your approval.
It permits you to add and remove apps whenever you want.
stops apps from running in the background
5. Files By Google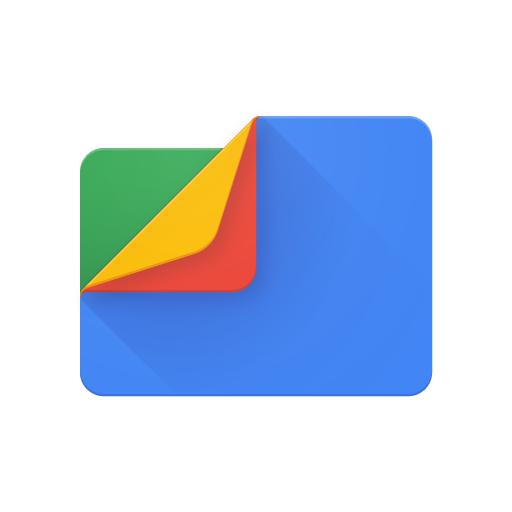 Compatibility
| | |
| --- | --- |
| Ratings | 4.2/5 |
| Device Requirements | Android OS 5 or later |
| No. of Downloads | 1 Billion |
| Published by | Google LLC |
| In-App Purchase | No |
Why Use Files By Google?
It is not made to clean junk or caches, but it's a tremendous three-in-one tool that lets you free up space, find data faster, and move big files. Files by Google can help you find things you should delete before running out of room. It also has a lot of options that make it easy to view, remove, move, change, or share files.
Files by Google is a good choice if you want a free app to clean up your Android phone that can also back up your important data and give you security features for sharing files.
Features:
It has the following features:
It makes space more quickly and easily;
It scans files to determine how much space is still available on your phone and SD card;
It assists you in making adequate memory space so that your phone continues to function correctly;
It offers an offline file-sharing capability with neighbouring devices.
Pros And Cons
Pros

Cons

You may use this app without charge.
It doesn't have features that increase speed.

The application provides effective file deletion filters and efficient storage management.
There is no advertising, and it does not occupy much space.
6. Droid Optimizer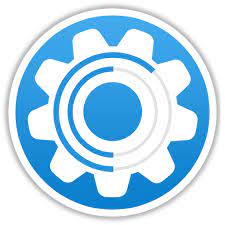 Compatibility
| | |
| --- | --- |
| Ratings | 4.3/5 |
| Device Requirements | Android OS 4.4 or later |
| No. of Downloads | 1 Million + |
| Published by | Ashampoo |
| In-App Purchase | $0.99 – $10.99 per item |
Why Use Droid Optimizer?
Droid Optimizer is the best free cache cleaner for android. The app works on all Android devices and is free of charge and advertisements. It facilitates different productive features such as managing installed applications, clearing browser history, automatically cleaning systems, finding & deleting larger files, etc.
It supported the cleaning procedure in a ranking system such as funny pictures and achievements that keep them motivated, and the users do not get bored.
Features:
This Android-optimized application terminates the foreground and background applications automatically.
Empty the system and app cache
Perform the cleaning tasks spontaneously
Conserve your phone energy and also improve your battery life.
Disable Wi-Fi at predetermined times or each time you switch off the screen.
Pros And Cons
Pros

Cons

Free to apply
Data cannot be removed.
No advertisements.
It assists practically each Android system.
7. Ace Cleaner
Compatibility
| | |
| --- | --- |
| In-App Purchase | No |
| System Requirements | Varies with device |
| Published by | GOMO Ace Team |
| Downloads | 50 Thousand |
Why use Ace Cleaner?
Ace Cleaner is one of the good cleaners enabling individuals to clean their Android. The way to apply the application is so simple; hence you will get multiple benefits in this application. This cleaner is one of the most miniature cleaners that are free and effective as it will provide you with specific new experiences for optimizing your phone without any complexities.
Some features are already available in the application, enabling you to clean their Android effectively. The best parts of this application are that it can clean all kinds of ad trash or cache from RAM to clean effectively.
You can also optimize the working system app on your Android. Moreover, you can also address other features such as a security app and clean the double photos that would facilitate you for cleaning your Android effectively. Furthermore, it can clean your Facebook as it can handle and clean the memory effectively.
Features: 
On-tap cleaning features
Special privacy functions
Improved privacy cleaning options
Enhance the device's work and also battery life
Automatic caches and file shredding features
Pros And Cons
Pros

Cons

The app size is too small.

It can create trouble for your Android if you do not complete the proper one.

It is free to use for your Android.
The application has different features for optimizing your Android.
8. AVG Cleaner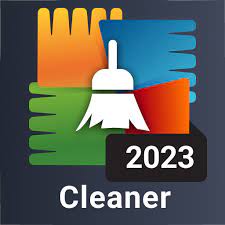 Compatibility
| | |
| --- | --- |
| Ratings | 4.7/5 |
| Device Requirements | Varies with device |
| Downloads | 500 Million + |
| Published by | AVG Mobile |
| In-App Purchase | $0.99 – $89.99 per item |
Why use AVG Cleaner?
AVG Cleaner is one of the best free cache cleaner for android that enhances the phone's performance by clearing the junk from the systems and offering other productive features such as smart photo clean-up, media & file cleaner, app manager, battery saver, and many more.
It allows you to switch on and off the auto-reminder features that get junk and clutter and remind you to clean them up to free up the phone spaces and boost performance.
Features:
Deletes the unnecessary and unused cached RAM, unused APKs, and gallery thumbnails.
It lets you quickly find and remove bigger files of more than 5MB.
Smart photo clean-up automatically finds similar photos to let you delete them and create more extended memory space.
It saves and optimizes the battery life by battery saver and profile features.
It manages applications and memory by advising you to remove rarely used applications.
It permits you to fix the auto-reminder for addressing junk and delete it.
Pros and Cons
Pros

Cons

Clean the unnecessary hidden files in RAM storage.
It would be best if you allowed multiple factors.
It can also clean the larger files in just a few seconds.
The regular pop-up feedback may cause issues.
This application also finds blurred and duplicated photos to clean and optimize the gallery.
It provides customized phone cleaning remainders.
Permits you to hide the applications.
9. 1Tap Cleaner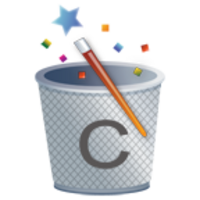 Compatibility
| | |
| --- | --- |
| Ratings  | 4.6 out of 5 |
| Device requirement  | Android 4.1 or later |
| Size   | Varies according to the device |
| Publisher  | Sam Lu |
| In-app purchase  | $2.99 |
Why Use 1Tap Cleaner?
1Tap Cleaner Pro is a straightforward yet very sound cleaning tool you can consider on your system. This method supports you in enhancing the system performance by scanning and removing unnecessary files to get more free storage space in your internal storage.
This application includes different cleaners like Cache cleaner, default cleaners, History cleaner, SD cleaner, and call/text log cleaner. Using just 1tap, you can clean your device and focus on overall cleaning to optimize and fix the memory management concerns.
Features:
It supports you in deleting the cached files
It permits the users to determine the timing interval to clean files
This Android phone storage app clears the cache while the system has low internal memory.
You will also get notifications if the app's cache size exceeds your value.
Pros and Cons
Pros

Cons

Easy to implement

It would be best to consider a mouse toggle for easy navigation.

It facilitates 1tap cleaning and scanning.
Available in different cleaning options
It makes rapid and secure cleaning without advertising to get interrupted.
10. Nox Cleaner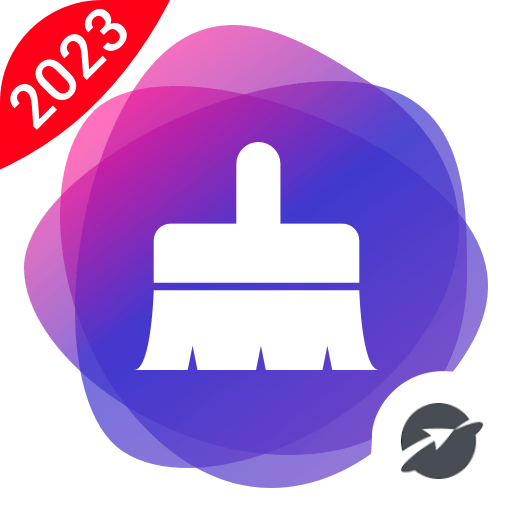 Compatibility
| | |
| --- | --- |
| Ratings  | 4.5 out of 5 |
| Device requirement  | Android 4.1 or later |
| No. of Downloads  | 1.9 Million + |
| Publisher  | Nox Ltd |
| In-app purchase  | $59.99 – $64.99 per item |
Why use Nox Cleaner?
Nox Cleaner is another Android phone cleaner that enhances Android device performance by clearing the junk files, cleaning, optimizing storage space, and removing caches. Another notable feature of the app considers the battery saver. It addresses and closes the battery-draining app that you many not consider to decline CPU usage.
Key features:
It addresses and closes the battery-draining applications to decline CPU usage
It facilitates better security from unnecessary access to Instagram, Facebook, or even Calls, galleries, and Messages.
You can get better performance with a lag-free experience of mobile gaming app
This phone cleaner app provides data in apps not implemented based on usage.
Pros & Cons
| | |
| --- | --- |
| Pros | Cons |
| It avoids unauthorized access to social media channels or even calls and galleries with its lock master. | We need to grant specific permission to access the features. |
| Ensure a log-free experience regarding free mobile gaming. | Complexities in turning off the notifications. |
11. All-In-One Toolbox
Compatibility
| | |
| --- | --- |
| Ratings | 4.2/5 |
| Device Requirements | Android OS 4.1 or later |
| No. of Downloads | 10 Million + |
| Published by | AIO Software Technology CO., Ltd. |
| In-App Purchase | $0.99 – $24.99 per item |
Why Use All-In-One Toolbox?
All-In-One Toolbox is an Android application that intends to keep your Android smartphone and tablet tidy and clean. It provides the competency for manipulating applications and games on your devices, cleaning running applications and cleaning up no longer needing to cache files and more from your Android system all-in-one app.
More than your speed booster or junk cleaner, the All-in-One toolbox has different plugins available for free from the play store. You can make All-In-One Toolbox into one application you require to keep your device running simply and create open space on your internal storage and Micro SD card.
Key Features:
Facilitates a photo compression technique for improving the space
It may uninstall unwanted applications and manages your SD card
Supports to avoid overheating and keeping privacy intact
It lets you control the files such as music, video, images, documents, and downloaded files stored on the external SD card.
It is well-matched with different plugins such as volume setting, game speed booster, app lock, etc.
Pros & Cons
| | |
| --- | --- |
| Pros | Cons |
| It provides different features in one free download. | Stopping all running apps is a temporary fix, and apps such as fitness tracker apps or Android wear must be excluded. |
| Multiple plugins are available for downloading from the play store for free. | Suggested applications are commonly another form of advertisement. |
| You can clean up the storage, running applications, and more, all with just a single click. |   |
| The batch uninstalls feature solves the root causing different concerns and boosts the process. |   |
Conclusion
In summary, it is noteworthy that the android cache cleaner app is highly essential for you because it doesn't only remove unwanted and unused files, videos, and pictures from the phone but also facilitates different robust features such as cooling down the battery or CPU, addressing duplicate files, enhancing phone performance, and so on.
Different Android device cleaning applications in the market have other pricing plans and features. We have investigated and discussed the best free cache cleaner apps for Android.
You can prefer the CCleaner app if you want to remove cookies and do not want to get tracked. If you require to remove larger files, you can opt for AVG Cleaner. You can use an all-in-one toolbox if you overheat the Android device protection. You can select from the list of best android cleaner apps discussed above according to your requirements.
FAQs
Do you require to use an android cleaner app to clear the cache?
An android cache cleaner app permits you to clear the phone cache quickly. But you can complete this manually by going into the Android app settings and clearing the cache individually for each Android application. This procedure is quite complex; hence, considering the Android Cleaner app is best.
What are the best android cache cleaner apps?
The best free cache cleaner apps for Android are jotted down:
Norton Clean
Files by Google
All in one Toolbox
SD Maid
Nox Cleaner
Clean Master
Droid Optimizer
Ace Cleaner
AVG Cleaner
CCleaner
1Tap Cleaner
How to enhance the efficiency of your android system?
Android may clean the cache, unwanted apps, junk files, and duplicate images, enhancing the Android system's speed.
Is it secure to delete cached data on android?
Yes, it is safe to delete the cache data. It only clears the junk files that consider having more space in the phone's SD Cards. In some cases, removing the caches makes the application a newly installed one.
Is cleaning required for android?
Cleaning is essential for Android to keep running smoothly and eliminate performance concerns. Over time, android phones may accumulate unwanted data and files that can take up storage space and delay the system.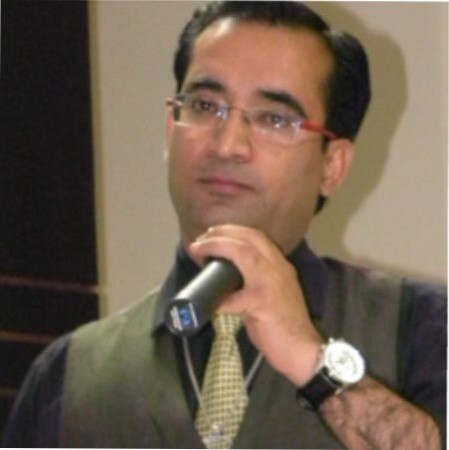 Naveen Khanna is the CEO of eBizneeds, a company renowned for its bespoke web and mobile app development. By delivering high-end modern solutions all over the globe, Naveen takes pleasure in sharing his rich experiences and views on emerging technological trends. He has worked in many domains, from education, entertainment, banking, manufacturing, healthcare, and real estate, sharing rich experience in delivering innovative solutions.