Last updated on October 27th, 2023 at 09:01 am
Before we begin, let's understand first what actually Sitecore is, how it can help you with and why you need it after all?
Sitecore is a powerful digital experience platform that helps business does a better. It just does not help businesses manage all their content, but outstandingly help them make use of the data effectively by providing all the information of your users just in one place and at the same time it also facilitates your users by providing whatever they are looking for, everything a click away.
It is a leading CMS that offers effective management and easy access to the data as well as users. It comes with advanced features such as automation tools and contextual intelligence. With its automation tools, businesses can easily manage all their data, websites, and connect with their users any moment they need to. Moreover, you can track their activities, locations and send personalized messages, emails automatically to all your users.

Now, the Big Question- is Sitecore a CMS, DMS or more?
Let's understand the terms Sitecore CMS and Sitecore DMS, though these terms are not official, knowing both of them is important. Sitecore cms development services (Content Management System) take care to generate, post and manage content on websites. Moreover, it also allows publishing the same content on all your digital marketing channels automatically, editing content automatically as per the need and audiences in multiple languages.
Sitecore DMS (Sitecore Digital Marketing System) represents its contextual intelligence and automation features. It helps understand your users better and enhance their engagement, making their online shopping experience a better one.
Therefore, it is true that Sitecore has the ability to take care of all the digital marketing aspects for your brand reach and enhancement. Now, you must be surprised that how to put Sitecore in use for your business? It is where Sitecore CMS development services guide you on how can you make the best out of it?
The right solution for you depends on a variety of factors including the type of your business, your product, and services the technologies you are using already. Sitecore development services can help you implement this solution for your business and provides end-to-end support from beginning to assess your needs to make the solution run.
Why You Need to Hire Sitecore Developers?
In this digital era, where you can see almost all business have their online presence, Content management solutions have become an important marketing strategies tool. There are a variety of CMs platforms available that helps you run your business smoother and faster, boosting your business. Sitecore CMS development company can guide you choose the right solution for your needs and help you with: 
1) Web and App Development
It is robust. Net-based content management platform to build websites and other applications. It allows you to generate the content once and publish it across multiple channels. A good Sitecore development company helps you create a great solution for your business.
2) Helps Market Your Business Effectively
Sitecore includes a variety of amazing marketing tools which can greatly help you establish and expand your business. The Sitecore developer can help you format profitable marketing strategies and run automated campaigns for you.
3) Integrators
You have the option to select the Sitecore technology partners to enable additional functionality, providing comprehensive solutions and management.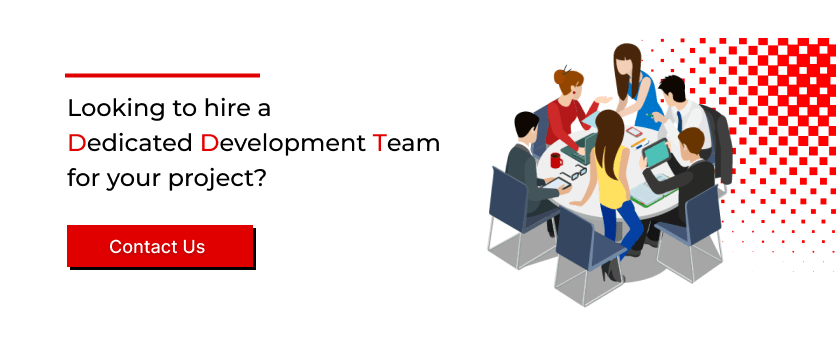 How Sitecore Developer Helps Your Business
Sitecore developer plays his role in its implementation to coding to deliver the solution and even after it, developer continually supports to maintain and update it, so we can say that the role of a developer is pretty important. He performs a wide variety of tasks including building, customizing as per specific business needs, and optimizing for best results. They are liable to make available a smoother system as well as creating outstanding user experiences.
1) Identifies needs
The first task of the developer is to figure out the present and future needs of the solution. For this, they need to understand every aspect of that particular business to asses' genuine needs without missing any point. On this basis only they are going to move to the next step.
2) Planning
The developer then needs to propose the plan, created as per the needs. He includes all tools and technologies to make it the best in its category, taking care of all the needs.
3) Documentation
Before getting started with the solution implementation, creating detailed documentation is essential.  
4) Database implementation
The next step is to make certain that the solution is completely safe, compatible, flexible, and smooth. Also, the team will ensure that it runs on all the OS and a variety of devices including mobile and IoT devices.
4) Testing
Once implemented, the team must be good at testing it for better and faster functioning.
5) Maintenance
The developer also needs to take care to fix any issues that occur and works on upcoming issues and update them timely.

Things to keep in mind when choosing a Sitecore Developer for your business
It is very important to find a skilled, proficient, and best developer in this field. He/she must be good at .NET/ ASP.NET/ .NET. One should be experienced enough to handle a variety of tasks, can deliver high-performance solutions for your organization, attractive designs, and flawless user experience. They should have a good command of each stage of development, planning, tailoring the needs,   delivering the end results, etc.
Apart from the basic knowledge, a developer you are going to choose should have capabilities to integrate additional technologies and tools smoothly for overall better performance. For example, the certification test for Sitecore developers has questions based on a variety of different scenarios to check the individuals' ability and knowledge about the platform-tools. And to pass the test, a minimum of eighty percent of answers must be correct. So, you must also make sure to hire a Sitecore certified developer to meet the standards of development.
Tips to Hire a Cost-effective Sitecore Developer
Every business wants to hire the most proficient and best developer in its industry. Now, when you hire a developer who is certified, well experienced with command over multiple tech languages – it may cost you high. So, the thing is when you are choosing a developer for you, you also need to take care that it should suit your budget.
Now, the question comes up that how you can ensure it? You simply need to hire as per the task requirements, accordingly, you can allow the work among junior and senior developers, that way you will be able to manage your budget and get the quality work as well.
Further, you can build a team of junior and senior developers, so junior developers will take care of all the basic tasks including coding and testing, whereas, experts will help you with troubleshooting the issues, keeping the performance high, guiding the team through the process and managing the entire development process.
Where to Hire Sitecore Developers
Since, the popularity of the Sitecore platform is growing bigger each day, finding a Sitecore developer is becoming challenging that. Though Sitecore developers' community is huge and there are around twenty thousand developers you can see, but the demand is also high and worldwide, so in the end you generally face the problem of hiring the expert.
As per the research, the countries which are using it most are Australia, the US, Germany, UK, and the Netherlands. Therefore, you can find the Sitecore developer for you in the local as well as in the global market. The certification thing also makes hiring a complex thing and Sitecore tends to offer these services to its own staff.
Where to Find Individual Developers
If you are planning to hire an individual for full time from the local market, it may cost you much when compared to hiring on a project basis. Some businesses look for a proficient developer in their area and then train and get the individual certified, which demands extra cost.
Providing Training of Sitecore to a .NET Developer
Sometimes, organizations hire a .NET professional and then help him get certified, this also again demands extra cost. This is a lengthy process also and does ensure that you have the right talent in your hand after spending a pretty big amount.
Freelancing Platform
This is the most popular and widely used way to hire an expert at very competitive rates, so for Sitecore developers also the thing is the same. You must keep the things in mind to assess the individual and check all the necessary documentation to figure the skills of the developer you are going to hire. And, you cannot deny that it is a cost-effective solution. However, if you have not hired the right talent you may have to compromise with quality sometimes.
Third-party Sitecore Solution Providers 
Sitecore itself provides the services of its developers, apart from that, Sitecore has also built a partner program for third-party providers to meet the growing need. The program has three types of standards Silver, Gold, and Platinum, you can choose as per your needs. If you want help in recruiting process, the Sitecore team helps you find and hire a developer for you, and you need to pay additional charges for it.
Review and research platforms
There are many platforms available that dedicatedly provide readers the authentic reviews and research reports. You can also find a Sitecore developer on such platforms by saving your time and energy. The plus point is the process to hire from these platforms is simple. You do not need to go through the complex process. You can also find them as per location, skills, development rates, and client reviews from worldwide.

 Conclusion
Since the primary aim is to hire a cost-effective right talent, a thorough market search on the basis of your project is a must. Above we have discussed enough Sitecore platform, its importance, how it can help you enhance your business, and included almost all the pointers that can help you with finding the right developer for your business.
If you still have any questions, feel free to get in touch with our team and ensure to leverage the best solution.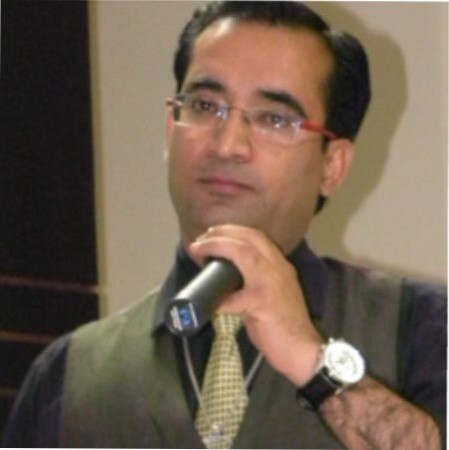 Naveen Khanna is the CEO of eBizneeds, a company renowned for its bespoke web and mobile app development. By delivering high-end modern solutions all over the globe, Naveen takes pleasure in sharing his rich experiences and views on emerging technological trends. He has worked in many domains, from education, entertainment, banking, manufacturing, healthcare, and real estate, sharing rich experience in delivering innovative solutions.