With black Friday across the world, website owners might be speculating whether their websites could handle one of the busiest eCommerce events of the year.
We want to strip back to the anxiety here at eBizneeds. We have created a list of everything you require to make a special Black Friday:
Make Sure Your Hosting Plan Can Handle the Traffic
Making sure your website can manage a sudden traffic point is one of the amazing black Friday ideas.
Initially, you must focus on technical considerations. Before you reveal your marketing concepts and initiatives to drive traffic to your website, you should make sure that it can manage increased sessions, interactions, and visits.
It is not uncommon for websites to go down at the time of sale season. After spending time on your website as well as, gathering the traffic that Black Friday can persuade, the last thing you want is for your website to consider an error-free and fast-loading page.
Below such steps are used for preparing your website for this festive season:
Check-in on your traffic to a website
Select the right hosting plan
When you are planning to upgrade your hosting plan, the Black Friday season is just the feasible time. eBizneeds provide Black Friday and Cyber Monday deals and you can consider this opportunity to get an attractive offer.
Back up Your Website
Here is some suggestion you may not get from other online entrepreneurs but this nitty-gritty factor is significant. Supporting your website does not carry the same excitement and creativity as developing a marketing campaign or social media post, however, trust us when we say it is equally, if not highly significant.
Backing up your website aids to put your mind at ease, permitting you to enjoy the Black Friday season. A website backup is a snapshot related to all of your website's core components like databases, images, and website code files.
It is a safety system that makes sure your hard work is kept safe and also restored, no matter how a website gets overloaded or malfunctions.
Make Your Website Mobile-Friendly
It is essential that when the traffic increases, your website can offer a mobile-friendly service to all the users out there. Over 71% of buyers used their phones to make buys. Mobile app and web development company aids you to make your website mobile-friendly.
Map Out a Marketing Campaign
Although you know what type of sales you are going to provide, you require for disseminating that data significantly to consumers. Advertise well ahead of time and also prep your customers for purchasing.
We understand things this year have been tough. Since we are all going through an epidemic situation. Here are some creative and affordable black Friday ideas that generate sales.
If you are speculating where to initiate Black Friday Marketing, email is truly a safe approach because a growing and healthy list are invaluable for your eCommerce website and small business.
Sending marketing campaigns to those who have selected to be engaged with your business permits you to tailor the customized message that has a high impact on coming buying time.
Promotional emails can get aware to your loyal consumers of an upcoming sale or reward regular purchasers, and particular sorts of communications such as abandoned cart emails can aid slow-to-act or wary visitors in completing unfinished buys.
Your promotions can aid you to develop an email list. It is like a wider range of advantages.
While social media inclines to cast a wider net in marketing platforms like Twitter, Facebook, and Instagram can aid you to teach potential promotions and offer innovative ways for distributing the cyber week deals.
You can also enhance your posts for targeting particular audiences. Platforms like Facebook, Twitter, as well as Instagram may help you preview impending promotions and offer inventive methods to distribute Cyber Week discounts, even if social media tends to cast a larger net in marketing.
Additionally, you may pay pennies on the dollar to enhance your postings to reach more people or target certain demographics. For optimum efficacy, adapt your material to each platform.
Make a calendar to assist you to decide when is ideal to release marketing material, and then follow it religiously! Rules of consistency.
Pay Per Click Advertising
Although the early bird indeed gets the worm, there's still hope if you're contemplating transactions later in the game. Pay-per-click (PPC) advertising enables you to pay for more clicks (thus the name) straight away, but search engine optimization (SEO) and other organic web traffic need time to execute.
If you have a larger advertising budget at your fingertips, you may use PPC campaigns to manage your search engine ranks and, at the very best, convert clicks into consumers and generate a significant return on investment.
To get a top position in search engines, the fundamental stages are to produce an advertisement and put bids on online auctions. For more information and to start driving more visitors to your website, visit Google AdWords or consult with a Custom web development company.
Choose Your Products Carefully
With so many options and a limited amount of time, the Black Friday rush just makes shopping more difficult. This issue is somewhat simpler for your visitors to deal with if there are fewer selections on your website.
Overdoing it might confuse your brand and make your website seem crowded. Build your ideas and initiatives around the things you wish to market, and be clear about them. You'll not only hasten people's decision-making, but you'll also instil knowledge and a feeling of urgency.
You can hire dedicated developers to choose your products feasibly. A restaurant with a limited menu of three dishes is more likely to excel at those three things. The same logic should guide your offer, which should provide your audience with high-quality goods at a competitive price.
Attentive for SEO
If it can't be found on search engines, it doesn't matter what you sell, how great it is, or if you have a spectacular Black Friday idea put up. Because it requires effort, perseverance, and constant maintenance, search engine optimization (SEO) is a discipline that eCommerce sites often struggle to grasp. You must consistently work on it; it is not something you plugged in and leave alone.
Setting up your SEO can assist you to have an effective Black Friday campaign by continuously bringing in organic traffic to your site. Searching for deals is the most frequent activity consumers engage in during the sales season. In those search results, you want to be towards the top.
Conclusion
During Black Friday each year, Web development services showcase their creative ability to get some much-desired conversions.
Although SEO, backups, and website hosting plans are not the best subjects, they could be the distinction between success and failure during one of the most eagerly awaited days of the entire year.
You'll be ready for the rush if all the back-end components of your website are set up. Even though Black Friday occurs on November 25 this year, offers should start to appear around October.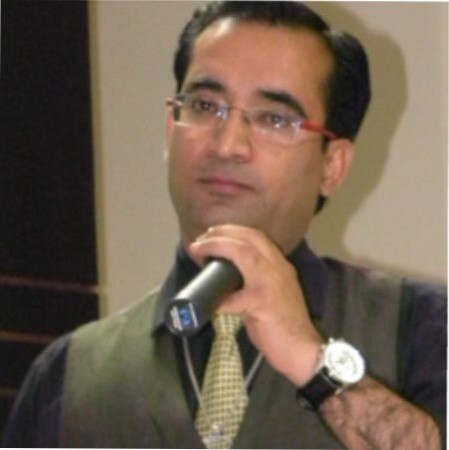 Naveen Khanna is the CEO of eBizneeds, a company renowned for its bespoke web and mobile app development. By delivering high-end modern solutions all over the globe, Naveen takes pleasure in sharing his rich experiences and views on emerging technological trends. He has worked in many domains, from education, entertainment, banking, manufacturing, healthcare, and real estate, sharing rich experience in delivering innovative solutions.