Last updated on October 11th, 2023 at 10:13 am
Nowadays, people are going through hectic days as they don't get better meals at home. To eat delicious meals, we need to make plans and prep ahead.
Preparing delicious and nutritious meals at home is particularly challenging these days, while eating out and food shopping are highly stimulating. Hence, some of the best meal planner apps help you to avoid these challenges.
From organizing menus to making shopping lists, meal planner apps in USA aids in taking stress off your plate and swapping it for enjoying homemade meals.
Using this list, we have tried to consider those questions. We arrived at a broader category of diet plan apps, and also we have ranked them accordingly.
In this blog, you will learn what each app provides and the type of home cook who might want to use it.
Before jumping down into the next section, we will discuss what a meal planner apps is all about.
What is a Meal Planning App?
The meal planner apps is available for iOS and Android mobile devices. Food can be created really easily with it.  Maintaining a recipe list can be a challenge, especially if you are the traditional kind who still takes notes using paper and a pen.
Finding recipes online isn't any better since you have to print them out, bookmark the sites, or store the instructions and ingredients in a document. After all, nobody likes to search files or flip through papers to locate a recipe while cooking.
Best app for diet plan are often paid services. There may be a difference in costs. However, using their money services outside of organizing recipes will cost you $3 to $5 monthly. The one exception among the services we examined is Paprika Recipe Organizer, which costs $4.99 once.

11 Best Meal Planning Apps of 2023
There is an app for almost every dietary need, whether you don't have much time to plan your meals, want to lose weight, or like to cook a lot of food at once. Here, we will discuss those type of meal planner apps which will work in 2023.
1. Paprika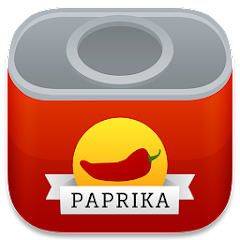 You choose Paprika because it is a best free meal planning app. The most incredible choice is Paprika since it is a free app option with many customization levels and flexibility.
Creating your own recipe collection would be the best way to get started since there are no recipes or meal plans to choose from.. Recipes may be saved straight from the website using Paprika's recipe clipper. Also, you may manually enter your family's favourite guidebook dishes.
Users can name their classes when maintaining their stored recipes. Because of this, you may have labels like 30 minutes or less, short pot, or kid's preferences rather than merely chicken or beef.
You may change the recipes and add comments if you want to use them as guidelines rather than final authority, but the original recipe is still linked in case you need it.
An app that uses it displays the nutritional information from a recipe. It does not, therefore, come with a built-in application for determining the data for a recipe without it. But, depending on the number of servings you wish to create, it may dynamically increase or decrease the size of the components and convert metric measures to imperial ones.
Creating a weekly or monthly meal plan is simple with your stored recipes. You may download up to 50 recipes for free with the app (for upgradation, you must charge a charge).
It would automatically develop a customized grocery list according to your plan. Furthermore, you may combine the items as needed, allowing the customers to add other materials, including paper towels.
Features offered
Automated lists of grocery shopping, menus, meal planning, timers, cloud syncing, and recipe organization.
The Cost
Paprika is a $4.99 one-time purchase from the Google Play or App Store or a $29.99 one-time purchase for Windows or Mac desktop systems. The app is sold distinctly for each platform; hence you will not automatically have access across all your plans.
Available on: Android, iOS, Windows, and Mac.
2. Platejoy – Best Meal Planning App for Personalizati

on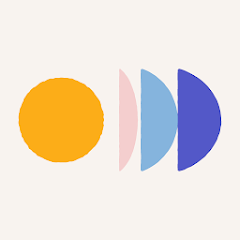 Since nutritionists created its meal plans, the PlateJoy app is best suited for weight reduction. It focuses on eating habits, allergies, exercise, and calorie counting and even provides accommodations for those following low FODMAP and diabetic diets.
This software is a godsend for anyone with dietary restrictions since it offers highly tailored diet plan. Users may complete a lifestyle survey about their schedule, eating preferences, exercise level, and other factors. The software uses 50 different data points to create a personalized food plan.
The recipes take into account breakfast, lunch, supper, and snacks, and thus the meal plans are created by nutritionists and available via phone or chat. Predefined shopping lists from the meal plans may be used with Instacart or other supermarket delivery services. You may also take into account manual recipes.
The app may be connected to a FitBit by users. Thus, it instantly updates its calorie counter with the nutritional information from its meal. You may be eligible for an accessible scale, Fitbit, and subscription if your health insurance carrier has partnered with the business' PlateJoy Health subsidiary.
Available on: Android, iOS, and desktop
Features offered
Among the features available are menu planners, smart shopping lists, personalized meal plans, recipe ideas and organizing, nutritional monitoring, and possible grocery delivery via Instacart. In the USA, the cost of goods is not included in the purchase of meal planner apps
The Cost
Platejoy starts with a 10-day free trial, after which you can pay $69 for a 6-month or $99 for a 12-month subscription. The billing is also done in a lump sum however requires an average of between $8 and $12 per month. It relies on the length of your subscription.
3. eMeals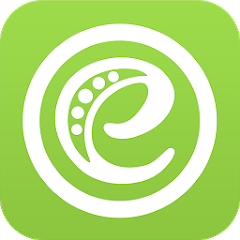 eMeals has a rapid onboarding procedure. You will not fill out wide-ranging survey-basically input your household size and dietary choices.
There are more than 15 alternatives, including vegan, vegetarian, paleo, keto, paleo, diabetic, slow cooker meals, 30-minute meals, gluten-free, and diabetic. Most significantly, eMeals also considers a budget-friendly meal plan choice; hence, cooking at home to save money is a great place to begin.
Membership considers access to a broader category of recipes you will sort through to make your diet plan for the whole week. The app facilitates you with a grocery list, and you can also shop for yourself or use the in-app shopping feature to arrange a delivery or pickup.
Features offered
Grocery lists, Recipe ideas and organization, and the option for grocery delivery via Amazon, Shipt, Walmart, Kroger, and Instacart.
The Cost
There is a 14-day free trial period offered by eMeals. In addition to a free trial, you will be charged $9.99 per month if you take a 3-month subscription and $4.99 if you take a 12-month membership. You will pay added costs if you order groceries via one of the app's partnered delivery or pickup services.
Available on: Android, iOS, and desktop
4. Eat This Much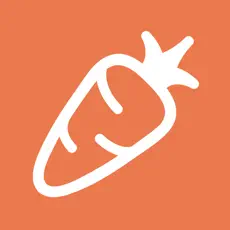 Eat This Much app is running for weight loss. You choose it because its personalized meal plans are based on your tastes and calorie objectives. Also, there is a capability for importing the recipes and a calorie counter.
Your calorie objectives and preferences will be a starting point for the app to generate bespoke meal plans from its database. Users may manually enter recipes or import them from the web.
Also, it is a calorie counter that considers a database of accepted packaged goods and restaurant meals that may be entered manually or by scanning a barcode.
Nevertheless, the software only allows for daily food planning. Until then, you may subscribe to a premium subscription for $8.99 monthly or opt for an annual payment of $3.99. Weekly plans with daily dietary goals, grocery delivery, and automated shopping lists are all available with the premium plan.
Features offered
You can access a personalized meal plan and a calorie calculator using the free basic membership meal plan. When you upgrade to the premium membership, you will also have access to the weekly menu planner, together with an automated list of grocery shopping.
The Cost
Eat This Much facilitates a free basic membership. Start with a 14-day free trial if you consider joining their premium membership. After your free trial ends, premium membership costs start from $9 per month, or you can save by obligating to a full year of membership at $5 per month.
Available on: Android, iOS, and desktop
5. Prepear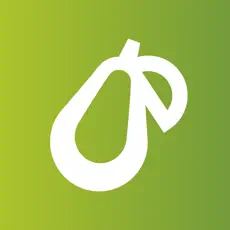 Due to its collaboration with well-known bloggers, Prepear is our choice as the top social networking platform for users.
PrePear has partnered with some of the most well-known food bloggers to provide consumers with meal plans and recipes. You may add a month's worth of dishes from one of your favourite websites to your calendar and shopping lists with just one click.
The warning is that to access such plans, and you must upgrade to Gold.
But even if you choose the free edition, the app's database includes several recipes you may select from it. The recipes have indeed been posted by a group of individuals, including several bloggers, frequently including star ratings and reviews.
Everything ranges from traditional to keto; if you have a few choices, the app will offer you what you want.
You may also quickly add new recipes online or manually add your loved ones' favourites. The food feed option allows you to establish your social network, similar to a Facebook group for foodies, to gain ideas from what other people are preparing and post your own.
The app's cooking functionality is quite user-friendly. The ingredients may be crossed off as you go, and the split-screen layout lets you look at the ingredients on one side and the instructions on the other. Reminders to start preparing or frozen meat may also be added.
Features offered
Fully customizable meal plans, Recipe ideas and organization, notification alerts, automated grocery shopping lists, measurement adjustments, and recipe sharing.
The Cost
You can sign up and utilize Prepear for free, though you must focus on ads and limited access to some features. They also provide a Prepear Gold membership, i.e. 7-day free trial. This membership permits full access to all meal-planning app features. After ending the free trial, you must pay $9.99 monthly for being billed annually and continuing membership.
Available on: Android, iOS, and desktop
6. MealPrepPro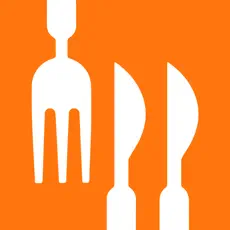 MealPrepPro is designed for someone who wants to prepare large quantities of nutritious meals they will need to reheat and consume later in the week. The dishes are simple to prepare and designed to be made in large amounts so that you may consume them over many days.
You should ensure consistency, but if you are watching what you eat and are short on time, you will have a nutritious dinner waiting for you. You may also improve the software to cook fresh daily or freeze in larger quantities.
Also, you may choose your preferred diet from options like plant-based, paleo, and keto. And you may either manually change them or let the app assess them based on your health statistics.
Using recipes, the app would create a weekly menu for lunch and supper (including snacks and breakfast if you're interested). Although dinner and launch are the app's main focus, you may add snacks and breakfast.
If you'd like, you may also customize the plan. It will provide suggestions even if you wish to replace a dish with something exceptional. The step-by-step videos make it simple to follow the instructions.
These are designed for one or two people, however. Hence, you should raise the serving size to scale up and serve a family. You may also think about your recipes. The strategy generates a shopping list you may check off as you purchase.
The software also syncs with Apple Watch and Apple Health, allowing you to complete the shopping list and monitor your watch's water and calorie intake.
Features offered
MealPrepPro can create recipes for cooking many nutritious meals. It is the leading cause of choosing meal preppers.
Available on: Android, iOS, and desktop
7. Mealime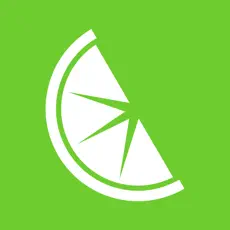 We chose Mealime as the best option for time-pressed chefs since it quickly created the recipes and shopping lists and guaranteed that the dinner could be made in 30 minutes or less.
Mealime is the app if you want to eat healthy food but don't have the patience for hours of cooking or searching the internet for recipes. You must set up a profile, consider your culinary preferences, and choose your weeks' worth of meals from the app's curated menu.
These may be prepared in 30 minutes or less, according to the startup, and it will even make a shopping list that can be loaded into Instacart or Fresh for deliveries.
The dishes must adhere to vegan, keto, and paleo dietary constraints and include only healthy ingredients. Even if manually creating recipes is not an alternative, you may still import your delicious meals online.
Although this app is free, if you pay for the pro version, you'll get access to more recipes, nutrition information, and the ability to filter meals through calories, store your meal plans, and consider the recipes' remarks.
Features offered
Customized meal plans, recipe ideas and organization, and automated grocery lists of shopping are features offered by this app. This App Pro subscription considers nutritional data, a calorie counter, the competency to add notes to recipes and many more.
The Cost: 
Mealime's basic membership is available for free. This app pro membership costs $5.99 per month, and you can also provide membership for a year for $49.99.
Available on: Android, iOS, and desktop
8. Yummly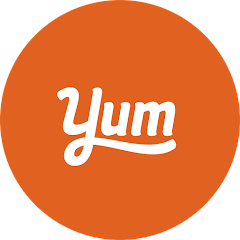 The virtual pantry functionality makes it simple to avoid buying the same thing twice and keeps track of the food you've just now bought, which makes it the ideal way to avoid wasting food.
In the paid app version, you can sort recipes by whether or not they have videos. This feature is useful for people who want to get better at cooking or acquire additional abilities.
In the paid version, you can also get full nutrition facts for each recipe. Yummly uses the USDA nutrient dataset to figure this out. When you upgrade, you can also use a calendar to organise recipes and other tools for meal planning.
After you save a recipe, you can sort it into different types of meals, like breakfast, lunch, dinner, as well as snacks. You can also manually enter and also save your own ingredients.
Yummly's overall usability is one of its biggest problems. Even though it looks nice, it's more challenging and harder to use than similar apps. If you don't know much about technology, it might not be the best option.
Cost:
Yummly costs are $4.99 per month or $29.99 per year, but you can try it for free for 30 days. It can be used on iOS and Android, as well as on the Yummly webpage.
Available on: Android, iOS, and desktop
9. BigOven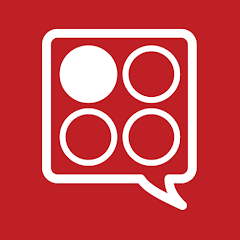 More than a million recipes from food bloggers, home chefs, and culinary websites may be found in the BigOven app. Additionally, the recipe clipper tool makes it simple to post your winnings. Just click once to add the components from each dish to a shopping list, share the list, and check off the items you buy.
There are, though, a few features that distinguish BigOven. Then, instead of individually typing in handwritten family favourite dishes or clipped recipes, could you take a picture of them? Between 2 to 5 days, the program will convert the image into a recipe format.
You are only entitled to one free recipe scan; all more need payment. Many packages are available, but the lowest price is $9.99 for 12 scans. The app's commercial editions take 25 scans into account. For this, you can hire dedicated developers as it would aid to consider different packages in your meal planning apps.
The other best feature is the use of the leftovers searches button. You need to type up to three ingredients, and the search tool will explore the recipes that match them.
The main drawback of this programme is that you have to upgrade to the pro version. Nevertheless, if you purchase it, you receive access to more advanced search options, multiple ways to organize the recipes into folders, and the ability to consider endless recipes.
Features offered: 
Since BigOven has a feature that lets you enter up to three components, the search method will return recipes that take those items into account, and you may use it to utilize leftovers.
Available on: Android, iOS, and desktop
10. Forks Over Knives – Best Meal Planning App for a Plant-Based Diet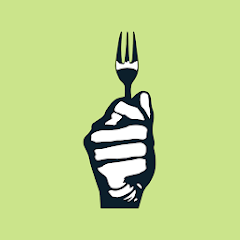 You may identify the app's name from a documentary of the same title. This meal planning app is developed across the ideal of that film. The focus here is on ethical and healthy eating. It is a vegan meal planning plan.
Although it is one of the most costly monthly subscriptions on this list, it has some high-end features that validate its Cost.
The app has 400+ meals from dozens of chefs in their library, and they endure adding new recipes weekly. You can directly modify the recipe selection to eliminate common food allergens (for instance, soy, gluten, and nut).
A dynamic online community also performs as the best source of assistance, such as head online. You will also get additional suggestions for recipes, ingredient substitution ideas and opinions to make meals more kid-friendly.
Features: meal planning, recipe ideas and organization, easy allergen avoidance, and automated grocery lists.
The Cost: This provides a free two-week trial, after which you can pay $19.99 per month or $119.99 per year to continue using the meal planning app.
Available on: Android,  iOS, and desktop
11. Cooklist – Best Meal Planning App for Minimizing Food Waste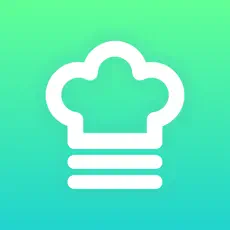 Cooklist is the best planning app for declining your footprint. In addition to the standard features you would expect from a cooking subscription, Cooklist keeps track of what is in your pantry, freezer, and refrigerator.
First, you will import your purchases from grocery stores or add them by hand. This app will remind you of alters while something is expiring in your kitchen; hence you choose those ingredients and eliminate them to waste your groceries.
Cooklist also permits you to develop in-app price comparisons on ingredients; hence you will know which local grocer provides the best rate. To use the app significantly, you must spend some time inputting information.
However, it can save you some money in the longer term. The service has better recipes and develops grocery delivery services that don't cost extra (you will still pay surcharges and delivery fees. However, cooklist doesn't approach premium).
Features offered: Free grocery delivery, meal planning, Recipe ideas and organization, expiration notifications, grocery price comparisons, and automated shopping lists.
The Cost: It has a primary feature, i.e. free to use, but the Pro subscription cost of this app is $5.99 per month or $47.99 per year.
Available on: Android, iOS, and desktop
Factors to Consider While Choosing Best Meal Planning Apps
We've written a lot about food subscription boxes, but we also get why cooking from scratch is appealing. Our editors were excited to check out the newest best meal planner apps, and they took a lot of things into account when making this list. Some of these reasons were:
Overall Cost – This list includes apps with one-time fees and apps you pay monthly. We had various price points, but we tried to ensure each app's features were worth the price.
Ease of Use – We looked for best meal planner apps that were easy to use. If we had to tap back and forth to figure out how to change a serving size or see cooking instructions, we didn't include the service on this list. Some apps, like Cooklist, need the user to enter some information. We made sure that these features were easy to use.
Dietary Considerations – Sticking to a strict plan can be tricky, so we chose apps that work with different allergies, diets, and ways of living. Whether you eat paleo, are a vegetarian, or want to eat less red meat, one of these apps will help you.
Save and share recipes – Since many families cook together, we looked for apps that let you share. We also gave more weight to apps that let users add their recipes. For example, if you make a great lasagna every Sunday, your meal plan should be flexible enough to let you add it to the menu.
Other Features – Some meal planner apps in USA focus on reducing food waste, while others help people plan their meals for the next few months. We made sure to include apps for different kinds of people and pay close attention to the features they use to make meal planning easier.

Conclusion
Meal planning apps help people save money and time while ensuring they eat well. This can be helpful for people who are always on the go.
Many apps can help you plan meals. Some have free basic versions, while others charge a monthly or one-time fee. Users should hire meal planner app development company to focus on the app's extra features and dietary needs.
Frequently Asked Questions
We'll answer some of the most common questions about Best Meal Planner Apps of 2023 as given below.
What is a Meal Planner Apps?
A meal Planner Apps help people to organize and plan their meals for the week or longer. People can save time and money with apps with a list of recipes and a smart grocery list.
How Much Does An App that Helps You Plan Meals Cost?
The cost of apps that help you plan meals varies. Some give away free versions with just the basics. In this article, apps with a one-time fee cost between $4 and $5, and apps with a monthly fee range from $2 to $45.
Can Using An App to Plan Your Meals Help You to Save Money?
Meal planning apps may help you to save money because they help people only buy what they need. This also keeps food from going to waste.
A cross-sectional study from 2017 also says that meal-planning apps encourage people to cook at home, which could mean that they eat out less.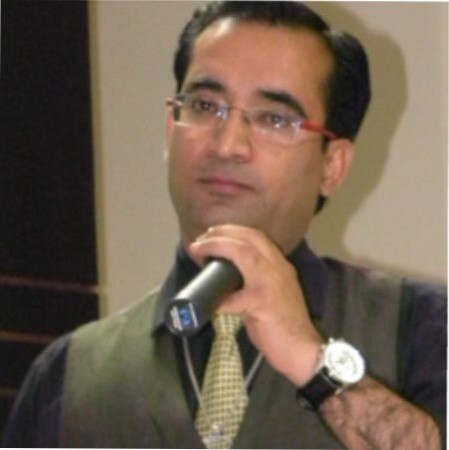 Naveen Khanna is the CEO of eBizneeds, a company renowned for its bespoke web and mobile app development. By delivering high-end modern solutions all over the globe, Naveen takes pleasure in sharing his rich experiences and views on emerging technological trends. He has worked in many domains, from education, entertainment, banking, manufacturing, healthcare, and real estate, sharing rich experience in delivering innovative solutions.