Last updated on October 27th, 2023 at 07:43 am
There are a wide variety of website development frameworks and content management systems available in the market. All the platforms are unique and powerful, you can go for them as per your needs, and you just need to choose the one which fulfills all your specific needs of your business. Your business needs' depend on a variety of factors like the type and size of it.
Sitecore and Magento both are widely used and pretty popular. They both include different technologies and features. Both the platforms include powerful tools which amazingly help organizations to manage their work effectively with less efforts, market their business with advanced tools, delivering great results, and growing business at great speed.
However, to bring the best out of these platforms, it becomes significantly essential to get experts help. Below, we will discuss the functionality and benefits of both the platforms which will assist you to figure out that which one suits all your business needs best.

A Brief look at Sitecore Vs Magento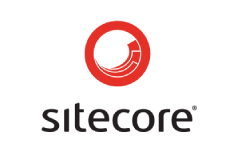 Sitecore is a powerful content management system that just not provides an amazing user experience but also has advanced tools for marketers to generate leads and increase revenue. Sitecore put in a lot of effort and money to make the platform features most latest and advanced.
Sitecore is an enterprise CMS platform that includes all the essential elements along with advanced and latest tools to make it work effectively. Moreover, it includes high-tech automated marketing tools which helps marketers to understand their potential customers their needs and buying behaviour, enabling them to offer product and services accordingly.
It also allows integrating other marketing systems to serve their customers better. When you hire Sitecore development services, you will be able to get the best results of it.
Sitecore unites all the information and content from various campaigns and other sources in a single platform, providing you with a centralized and real-time view of your users. It further helps you provide a personalized data on how your user interacts with you across all channels and devices.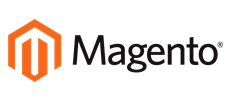 Magento is a powerful and an open-source ecommerce solution which helps almost all types and sizes of businesses. It has various types of programs which include different types of functionalities that suits to every budget. Magento works well for big enterprises as well. It has great payment and shipping functionality; it works with a number of type's payment services and shipping vendors.
Moreover, Magento has tools that can help make your online presence strong and wide. Some of the inbuilt tools like flexible coupons, product bundling, promotional pricing and more help running smooth marketing campaigns, increase lead generation and conversion.
There are a wide variety of additional features and tools which help provide an awesome user experience. This platform includes almost everything that is needed to manage and grow your business, from building an online presence to manage all required information and data that can be accessed quickly when needed, to assisting with running different marketing campaigns.
It provides flexibility also; you can make any changes to the website anytime you need time. Its responsive design ensures that you can access it from any device including mobile, tablet, or a computer.
Personalisation and customization
The open-source Magento has a plenty of tools and features to for the wonderful personalized enterprise experience. On the other hand, Sitecore is well-known for the personalisation; it's a customization-focussed platform. Sitecore's automated marketing features help marketers provide specific content to different users as per their priorities and interests.
When we compare the features of both the platform we can say that the back end admin panel UI of Magento is a not a daunting task, a novice user can handle it after getting a basic training. Once you have gone through the basic training you do not need to hire a developer to handle front end website.  
A wide variety of add-ons are available in Magento and it also allows some custom development. However, you need to keep in mind that getting additional features and tools will certainly increase the cost. Also, hiring a Magento Development Company can be a great idea to make the most out of this platform for development, customization, and other tasks.
Future-proofing and scalability
Investing in a new content management system isn't just about solving the business problems, challenges, and issues you have now, but it's also about anticipating the challenges of the future that will arise when your business grows, scales back, or transforms completely.
Sitecore does just not provide you a great content management system, helping you manage your business effectively but also take care of the possible challenges that may arise when your business grows.
On the other hand, Magento takes care of future needs with the help of its community. A variety of growing aspects it serves with the developers' extensions, however, it does not always work for everyone and also dependency on the community may question its creditability as it does not have a certainty of existence in the future.
Magento upgrades its system like the release of Magento 2, in such a case users need to migrate to the latest version to be able to survive with a long-term strategy. However, there is no history of updates of the Sitecore platform.

Content management and publishing
Magento is a powerful content management system and provides a great number of awesome features. It allows you to create blogs and forums using plug-ins. It provides pretty good control over the system even when it is an open-source platform.
Sitecore offers outstanding content management features, users find it amazingly powerful, and pretty comprehensive. From simple modification features such as inline content changes, A/B testing, to handle marketing campaigns, making it certain that an audience gets to see the only content he/she wants to see. Sitecore actually shines when it comes to content management.
Support
This is a very important aspect that definitely helps determine which platform is the best to some extent. Undoubtedly, Sitecore provides great support in every step from installation to troubleshooting the issues. However, there is no denying that Magento offers great support as well. It has a variety of packages and basically what kind of support you get is mostly depends on the kind of CMS partner you choose.
Therefore choosing the right Magento Website Development Services provider is most essential. The right partner can make your experience a wonderful one. Here at custom magento developer melbourne, you can ensure to get a full support in each stage of its installation, development, and more.

Conclusion
Both the platforms Magento and Sitecore are E-Commerce Platforms. Magento is further identified as an AWS Marketplace and E-Merchandising whereas Sitecore comes in Multichannel Retail and E-Commerce Personalization category.
A lot of research is being made on the benefits, functionality of both platforms. Many reviewers came with their results. Here we will conclude what most reviews suggest.
When reviewers made a comparison on both of them, reviewers state that Magento is pretty simple to use, install and handle. They also suggest that running your business with Magento is preferable as Magento suits most businesses' needs better than Sitecore.
However, when it comes to the quality of various aspects of the platforms such as product support, Magento and Sitecore offer similar levels of support. Feature updates are available there in Magento, but not in Sitecore. However, upgrades are good as well as increase complexities at the same time.
Reviewers found Magento suitable for small-business segment organizations and Sitecore CMS Development Company is suitable for enterprise segment organizations.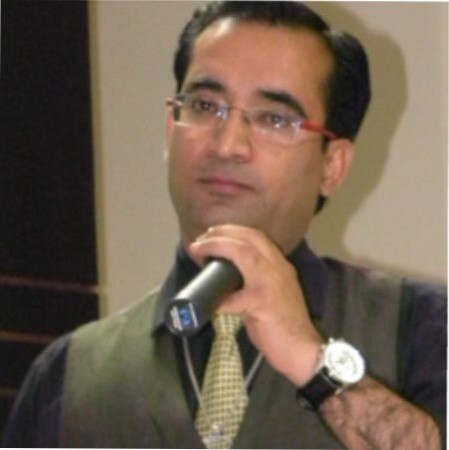 Naveen Khanna is the CEO of eBizneeds, a company renowned for its bespoke web and mobile app development. By delivering high-end modern solutions all over the globe, Naveen takes pleasure in sharing his rich experiences and views on emerging technological trends. He has worked in many domains, from education, entertainment, banking, manufacturing, healthcare, and real estate, sharing rich experience in delivering innovative solutions.