Last updated on October 12th, 2023 at 05:22 am
Perhaps, today most businesses have their online presence, having a strong web presence for your business is significantly essential for its growth. Appealing and engaging online presence helps reach your brand to millions and spread awareness of your product and services. Custom web application development makes the process of your business more efficient as it ensures that your web app have all the relevant features and run flawlessly. Perhaps, you already know about custom web application but you are unsure if it's necessary for your business. You can build an impeccable online presence of your brand by using custom web application development. Custom solutions are capable to serve the unique demands of your business.
Let's discuss why it is important to use custom web application development in your business strategy.

What is a Custom Web Application?
Web applications are programs which connect with a website to transmit information from a database. For example, Google Docs and Trello uses this with which businesses can send and receive data, collaborate, and share resources.
When we talk about a custom web-based application, it is somewhat more sophisticated. Similar to custom websites, custom web-based applications are designed as per your needs.
Customized web apps development is the process of building solution for some specific needs of a certain organization or individual. On the contrary to off-the-shelf software solutions, custom web apps are designed to serve the demands of a particular client and accomplish their individual business requirements in the long run.
Mostly, businesses tend to avoid development of custom app because of its cost in comparison to the cost of off-the-shelf software. However, if it is considered as per the future perspectives of the business, the choice is relatively cost-effective and scalable.
Process of a Custom Web App Development
Custom web application development powers up your business app along with a variety of elements including cross-platform and cross-browser compatibility, usability and scalability. Each module of your app is precisely designed to perfectly perform specific tasks, ensuring high performance, safety, and security. However, it is only possible when developer has an in-depth understanding of your business and its specific goals and requirements.
A skilled and experienced developer absolutely knows that nature, work and needs of each business are unique. This is why experts always spend sufficient time to figure out the precise needs, scope and goals of your business, before getting started with the development process. Also, they suggest you the latest trends, technology and platform you can choose as per your needs and budget in order to create an advanced and innovative solution for your business.
The process of a custom web application development can be divided in the 3 basic steps:
Conceptualization,
Building &
Maintenance
The features and functions of your app entirely depend on your business needs. Custom web apps can be of different kinds such as Customer Relations Management software, custom E-commerce Solution, Process Automation application and so on. Various modules in a custom web app aim to enhance the performance and make the system efficient.

Benefits of Custom Web App Development
Why is custom web app development getting more and more popular? Here is the list of advantages of custom software development for startups.
Let's have a look on the advantages of using this for your business. Here are a few examples to consider.
1. Customized for your Business
A custom web app for your business will meet your business's specific goals and requirements perfectly. You can hire a good web application development company to work with you to develop a web app ideal for your business. It will help you keep you web app streamlined for a seamless and smooth functioning. Including a wide number of features makes an app pretty complicated, you can select the most important ones instead, which will help your team to navigate easily and increase the productivity.
2. Scalable
Ready-made software may serve some of your business needs well; however, it is not scalable compared to a custom web app.
Custom web apps have the capability to grow with your business expansion; therefore you are not required to be worried about finding a more expensive program or deal with extra license purchases. Custom web apps allow you to add extra features anytime without disrupting the app.
3. Safe and Secure
Data is precious, custom web app designers understands it and make sure to protect your data well. They keep your data stored in remote servers, which can be accessible even if your device/PC is breakdown or stolen. The team of experts can retrieve data by accessing the cloud. You just need a device, internet connectivity, and login details to access your data. It is a cost-effective solution which saves you a lot of time as well.  
As compared to commercial apps, custom web apps are more secure. Packaged solutions are less secure as they have several weak points and hackers are familiar with them. However, hacking a custom coded application is not a possible at all.
4. Low-Maintenance
The best part of a custom app is that you get regular updates and awesome support around the clock which provides a convenient and joyful experience. On the other hand, commercial software doesn't include such features, for updates they rely on third-party apps and support is also not easily available.
5. Enhance Work- Efficiency
Since custom web apps are designed to meet your specific needs, they have the capabilities to perform work effectively, speedily and perfectly. With a custom app, all your data is well-organized and stored in one spot which saves efforts, time, and improves accuracy.
Custom web application solutions are highly responsive and can be used them natively on a multiple variety of devices for a smooth flow of the information. Moreover, you can easily integrate them with the legacy systems to boost efficiency of your business.
6. Automates Repetitive Tasks
There are a variety of data which flows between various processes and systems. It may make the system overburdened and poor performer. Custom web applications streamline the data making it certain that you no longer have to manage and updated data manually. It automates various processes to a great extent such as emails approval, allocation of daily tasks, etc; enhancing the performance, increasing the speed and saving you a great time. Using the automated systems like custom CRM solutions, you can create informative reports and insights for your business.
7. Maximizes Your Technology Investment
The biggest advantage of custom application development have the capability to extend your current CMS, therefore, you do not need to invest in introducing brand new software. It allows you to maximize the technology investment by using tools users already know. New software needs training and takes longer time for team members to get trained which can waste precious time.
Custom web application development provides you the flexibility to deploy them either in-premises or on the cloud. When you use cloud storage, you can access the data from anywhere and anytime you want.
8. Cost-effective Solution in the Long Run
A custom web app solution might seem expensive initially, however, in the end, you will find it all the worth efforts. Since it is designed keeping your each and every specific needs in the mind, it delivers higher-performance and great results. It automates several repetitive tasks and increases efficiency and accuracy which in turn save a lot of time and efforts. Getting your custom website development done by a leading service provider can ensure you enjoy the substantial results.
When you use off-the-shelf software you need to agree the terms and conditions it sets. The future of your organization is entirely dependent on the developers' support. In case the solution provider stops updating it, you will have to search a new company in a limited time, which would be pretty expensive and inconvenient. On the other hand, custom software will work for you as long as you need and the way you want. You can get the support assistance around the clock instantly.
9. Optimized Solution
Custom development allows you use a variety of functionalities and design choices which makes it easier to use it effectively and search for anything quickly. Navigating to the website will be a lot simpler for visitors and they can find whatever they want instantly. It will provide you a great benefit to you in several ways including decreasing in drop-offs and increasing the conversion rates.
Optimized app brings many benefits for marketing and branding. Moreover, optimization helps the custom web application to function effortlessly.

Final Thoughts
Custom web application development makes thing incredibly easier for businesses by automating the workflows, providing the ultimate data security, growing with your business. If you want to develop a custom web app for your business, get started working with an experienced custom web app developer so that he can understand your business' needs and create a robust application for your business.
Custom web applications provide businesses several benefits enhanced data security, and endless possibilities for updates. An off-the-shelf solution cannot meet the needs of your business. However, you definitely need to find the right team of experts that can assists you to give your idea a life. Developers with a strong expertise in developing web and mobile solutions can help you successfully delivering web app development services.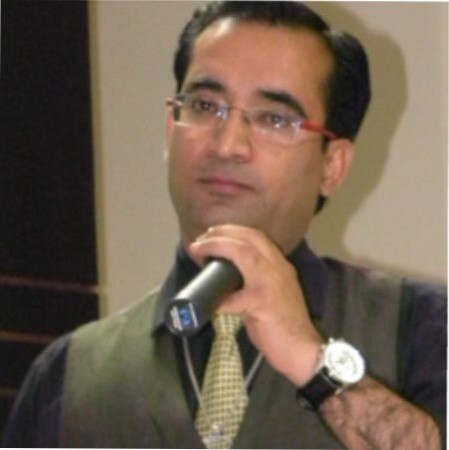 Naveen Khanna is the CEO of eBizneeds, a company renowned for its bespoke web and mobile app development. By delivering high-end modern solutions all over the globe, Naveen takes pleasure in sharing his rich experiences and views on emerging technological trends. He has worked in many domains, from education, entertainment, banking, manufacturing, healthcare, and real estate, sharing rich experience in delivering innovative solutions.