In the current business landscape, real estate app development has increased in popularity as the industry uses advanced technology to improve the user experience and streamline operations.
A well-intended and feature-rich real estate app can give users simple access to property listings, virtual tours, and advanced search options. This blog will assess the critical steps in real estate app development, must-have features, and factors affecting the cost of real estate apps.
Let's check out these in detail.
Why Develop Real Estate Mobile Apps? – Market Size and Statistics
As per the business research company, the market is predicted to increase in 2023 with an anticipated CAGR of 10.2%.
The market will be valued at $14.61 billion by 2026. The worldwide real estate software market is anticipated to grow by $15.8 billion by 2027, with a CAGR of 8.9%, according to Globe New Wire.
In USA, 189,023 Real Estate Sales and brokerage businesses as of 2023 also increased by 5.4% compared to 2022.
The Real Estate Sales and brokerage industry is ranked in the USA.
Top Market and Technological Trends for Real Estate App Development
Real estate is continually increasing, and tech advancements have significantly affected how real estate apps are created and used. Let's explore the essential top market and technological trends for real estate app development:
Virtual Tours and 3D Models
Potential tenants and purchasers may virtually visit the properties from the comfort of their homes using virtual tours and 3D models. These techs facilitate a realistic, immersive experience. It enables users to visualize the space and make informed buying decisions.
Predictive Analytics
It enables users to leverage historical data and algorithms to forecast future trends in the real estate market. Real estate apps can use these techs to provide valuable insights to users, like market trends, property value predictions, and investment opportunities.
Virtual and Augmented Reality
These technologies improve the real estate experience by covering the digital experience In the physical environment. Real estate apps can consider Virtual Reality (VR) and Augmented Reality (AR to demonstrate the properties, offer virtual staging, and develop the interactive experience for users.
Artificial Intelligence
AI technologies like natural language processing (NLP) and machine learning (ML) allow real estate apps to provide customized recommendations, automate processes, and enhance customer services. AI-powered chatbots can help users respond to query property searches and facilitate real-time support.
Blockchain
It provides transparent and secure transactions in the real estate sector. Real estate applications can leverage the blockchain for smart contracts, property ownership verification, secure digital transactions, reduce the requirement for intermediaries, and improve the trust between the parties.
Internet of Things (IoT)
IoT devices like smart thermostats, occupancy sensors, and security systems can be integrated into real-estate applications to facilitate real-time data about energy efficiency, security, and property conditions. This data aids the users to optimize property management and make informed decisions.
Cloud Computing
This technology provides accessibility, scalability, and cost-efficiency for real estate app development. Storing and processing a large amount of data, enabling collaboration among the stakeholders, and hosting virtual tours or 3D models can all be provided using cloud computing.
Drones for Real Estate
Drones are highly used in the real estate industry for aerial photography, property inspections, and video tours. Real estate apps can integrate drone techs to provide users with inclusive visual content and in-depth property information.
These trends outline the real estate app development landscape that aids in improving the user experience and transforming how to buy, sell, market, and manage properties. Hence, developers must stay updated with these tech advancements to develop innovative and competitive real estate applications.

Best Real Estate Mobile Applications
Different mobile apps that serve the needs of buyers, sellers, and tenants have emerged in the real estate sector. Following are the top real-estate mobile apps:
Zillow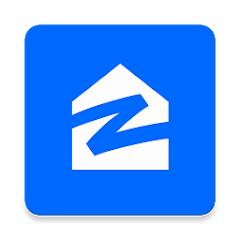 It is a recognized real estate application in the USA. Zillow provides an inclusive platform for buying, selling, and renting properties. It facilitates access to more comprehensive databases of listings. Provide detailed property data, mortgage calculators, interactive maps, and estimated property values.
Redfin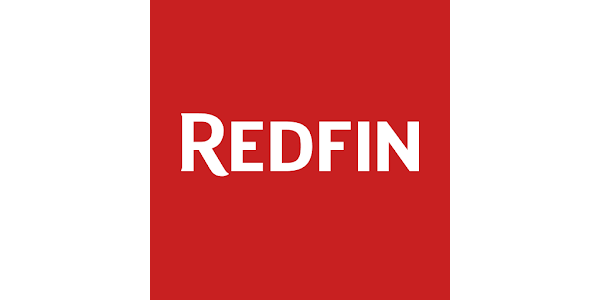 It is one of the highly recognized real-estate apps that integrates the power of techs with the specialists of local real estate agents. The Redfin app provides user-friendly interfaces, customized search options, and up-to-date listings.
This app contains features like virtual tours, property insights, and a direct messaging system for agent communication.
Realtor.com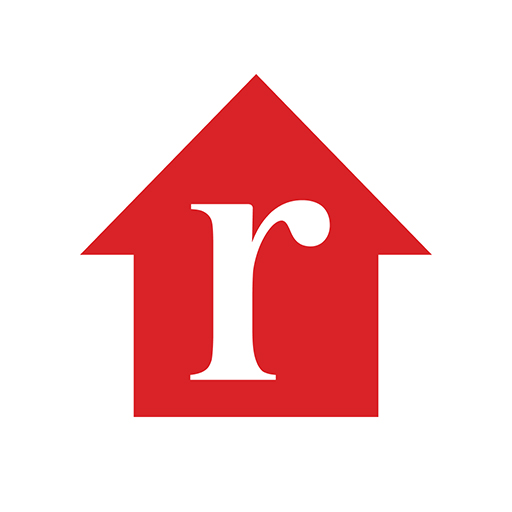 This app connects users with real estate agents and facilitates a broader category of property listings. It provides advanced search filters, property alerts, and market trends.
Realtor.com enables resources like mortgage calculators, neighbourhood data, and home value estimators.
Trulia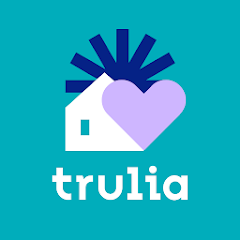 It is a user-friendly real-estate app that offers inclusive neighbourhood data and property listings. Users can access the data about the amenities, crime rates, schools, and commute times. Trulia provides customized search options, a robust user community, and real-time notifications.
Xome Auctions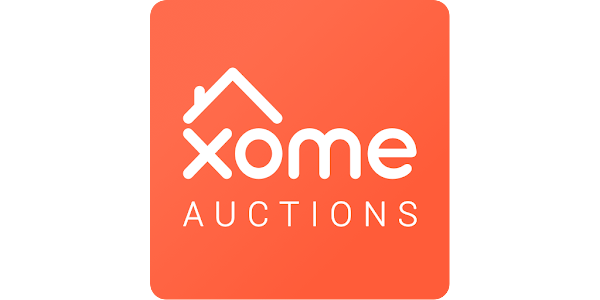 It specializes in real-estate auctions and lets the users bid on the properties directly using the app. Xome Auctions facilitates a broader range of properties, such as bank-owned and foreclosed homes. This app enables detailed property data and auction schedules and assists with bidding.
Although these apps are gaining popularity in the real estate industry, it is significant to point out that the real estate app market is dynamic, and new apps may emerge over time.
How to Make Money By Real Estate Mobile App
A real estate mobile app presents different monetization opportunities for mobile app developers. Let's explore some common ways to generate revenue from a real-estate mobile app:
Advertisements
You can consider the ads within your app to produce the revenues. It can view video ads, display ads, and sponsored content. Ads can be targeted according to user preferences and locations, which can be valuable for advertisers looking to reach a particular audience.
Featured Listings
Real estate agents and property developers are highly willing to pay for improved visibility and promotion of their listings. Offering featured listings can facilitate greater access to specific properties within your app's search results or on particular pages.
It can be a premium service for agents seeking to maximize their listings' visibility.
Premium Subscription
It offers a premium subscription plan to users that facilitates exclusive features or benefits. It may consider advanced search filters, customized recommendations, access to historical property data, and prioritizing customer support.
A premium subscription model can aid in obtaining recurring revenues or incentivize the users to upgrade for the added functionality.
Commission
You can collaborate with real estate agents and get a commission for successful leads or transactions provided by your app. This revenue model commonly includes the revenue sharing agreement with agents or brokers, where you get a percentage of a commission created from a sale or rental.
In-App Purchases
Provided added paid features or services within your app. For instance, you can facilitate professional photography services, virtual staging options, or property inspection reports as in-app purchases.
It lets the users personalize their experiences and access the customized services directly via your app.
Lead Generation
Real estate apps can act as lead-generation platforms by capturing user inquiries and linking them with real estate experts. You can charge the agents or a broker's fee on each successful lead they get using your app.
It is significant to focus on the preferences and behaviors of your target audience when choosing monetization opportunities. You may also integrate different revenue streams to maximize your potential app revenue.
Benefits of Developing A Real Estate App for Businesses
A real-estate mobile app can benefit retail estate businesses and customers. The major advantages of having a real estate mobile app include the following:
Easy Property Browsing
A real estate mobile app provides a  convenient way for users to browse massive property listing databases. Users can find the property according to their preferences, such as location, amenities, etc. It simplifies the property search processes and saves the user time and effort.
Mobile apps are intended to provide a robust user experience with intuitive navigation. Users can easily navigate by different app sections, access the property details, view higher-quality images, and explore the interactive maps. The user-friendly interfaces improve engagement and usability.
Better Customer Understanding
A mobile app lets real estate businesses collect valuable data regarding their users. By assessing user behavior, search patterns, and preferences, users can increase their insights about customer requirements and customize their services accordingly.
This data-driven approach aids in personalized recommendations and enhances customer satisfaction. It also promotes customer loyalty and retention.
Push Notifications to Market New Schemes
Mobile apps enable real-estate businesses to send push notifications to users, informing them about price drops, exclusive deals, new property listings, and potential projects. It serves as a direct marketing channel, keeping engaged users updated about the relevant opportunities in the real estate industry.
Overall, we can say that real estate mobile apps improve convenience, customized experiences, and practical marketing competencies, increasing the potential sales for real estate businesses.
Features Used in Real Estate App Development
To compete in the real estate market, you must have outstanding features in developing real estate apps, as it can aid in attracting users. After hiring a real estate app development company, you may get attractive features in your real-estate apps.
Here are some standard panels used in real estate app features such as user, agent, admin panel, and advanced features.
Let's check out these in detail.
Features Included In User Panel for Real Estate App Development
A retail app is made for users to provide different functioning features. Have a look at the essential elements that a user wants in real estate apps:
| | |
| --- | --- |
| Features | Descriptions |
| Register/login | Users may create an account or log in to access the app's functionalities. |
| Profile Verification by Admin | The admin verifies and approves the user's profile. |
| Search Property | You can search for properties according to their preferences. |
| Filter and Sort Features | This feature uses filters and sorting alternatives to narrow down property search results. |
| Assess Map of Listed Properties | Users can view the listed properties on an interactive map. |
| Property Details | This feature aids you in viewing the depth data regarding properties, such as images, contact details, descriptions, and amenities. |
| User Profile | You can manage their profile data, choices, saved properties, and alerts. |
| Adding Properties to Rent or Sell | This feature enables users to list their properties for rent or sale. |
| Plan for Listing the Property at a Premium | You can select a premium plan to improve their listed properties' promotion and visibility. |
Features Included In Agent Panel for Real Estate App Development
The agent panel in a real estate app development project commonly considers the elements that cater to real estate agents' requirements. Let's check out some of the essential elements to be included in the agent panel:
| | |
| --- | --- |
| Features | Descriptions |
| Register or Login | To use the agent panel, agents must be able to create an account or sign in to an existing account. It lets them manage their properties and conduct different tasks. |
| Profile Verification | A profile verification must be executed to keep the authenticity and credibility of the agent. This feature ensures only verified real estate agents can use the app and list their properties. |
| Map View & List View | The agent panel must offer a map view and list view of properties listed by the agents. This lets agents visually represent the properties on a map and view them in a list format for simple browsing. |
| Property Management | Agents must have access to the property management system to edit, delete, and update their product listings. This feature may allow the agents to keep their property data up-to-date and manage their listings significantly. |
| App Subscription | The agent panel can provide the subscription plan for agents as it leads to generating revenues. These subscription plans can offer added benefits like improved visibility, priority listing placements, and access to advanced features. Agents can select a subscription plan according to budget and requirements. |
Note: The specific functionalities of the agent panel can be customized according to the requirements of real estate apps and the specified audience of this app.
Features Included In Admin Panel for Real Estate App Development
Admin panels are the hub that controls all operations related to real-estate apps. It handles all the panels, whether the user or agent panels. Let's go through the features below using the real estate app admin panel.
| | |
| --- | --- |
| Features | Descriptions |
| Reports | The Admin can create reports about user activity, app performance, and property listings. |
| User Management | Manage user accounts, profiles, and permissions using this real estate app development features. |
| Property Management | This feature considers updating, adding, managing, and removing the property listings. |
| Currency Converter | It can provide currency conversional functionality for global users. |
| Customer support manager | Handles customer support inquiries and manages the support tickets. |
| Add/Edit/Remove Subscription Packages | Create and Manage the subscription plan for premium features of real estate apps. |
| Earning Management | Admin can track and manage the revenue generated through advertisements, commission, and premium subscriptions. |
Advanced Features
The overall cost of app development can differ as following are some of the advanced features that you may include in real estate app development:
Social Login & Sign Up: You can sign up or log in using your social media account.
Push Notifications: Users can get notifications regarding new properties, price changes, and other updates.
3D Property View: You can view the properties in 3D virtual landscapes for a highly immersive experience.
Multiple Listing Service (MLS) Integration: Integration with MLS databases provides a broader range of property listings.
IDX Integration (Internet Data Exchange): This real estate app development feature enables showcasing property listings from multiple sources.
RETS (Real Estate Transaction Standard) enables real-time property data exchange.
Geolocation Tracking: Track your location to access the nearby properties.
Interactive Map View: Users can view the properties on an interactive map using the filtering options.
Property View (VOD): You can view the video tours or the virtual walkthroughs related to properties.
Mortgage EMI Calculator: Calculate the Mortgage loan payments according to loan amount, interest rates, and tenure.
Heat Map: Users can heat the maps to represent the property rates and other market data.
Interest rate: Using this feature, you can check the interest rates for mortgage or home loan.
LMS Module: This feature aids in providing educational resources or guidance for buyers or sellers.
Real-time analytics: The Admin can access real-time analytics and insights regarding user activity, app usage, and property searches.
Role-Based Dashboard: Admin can have diverse levels of access and control according to their roles.
CMS Integration: Integration to the content management system to manage the app content, news updates, and blog posts.
Loyalty programs: You can earn rewards or loyalty points for using the application, referring friends, or completing specific actions.
These real estate app development features may contribute to an inclusive and user-friendly real-estate app, facilitating an improved experience for both admin and users.
Real Estate Mobile App Development Process
The development process for real estate app development considers different steps. Collaboration and effective communication among the development team, stakeholders, and clients are crucial during the development process.
Agile methodologies like Kanban or Scrum can be used to ensure better management and iterative development cycles. It lets the users for continuous improvement and flexibility.
Let's discuss real estate app development steps in detail.
Requirement Gathering
This real estate app development step considers comprehending the client's needs and collecting the depth data for the app. It includes discussing with the stakeholders for accessing the app's purpose, features and functionalities, and target audience.
Design
The design stage considers developing the real estate apps' visual and interactive components. It involves designing the user interface and experience to ensure a seamless and intuitive app design. Wireframing, mockups, and prototypes can be created to visualize the app's layout and flow.
Development
Under this step, the development team codes the app according to the confirmed design and requirements. It involves the backend development for server-side logic, the front-end development for user interface, the integration of required APIs, and database management or third-party services.
Quality Assurance
Ensuring the app functions as intended and meets the specified project's requirements is essential. Our QA developers test the app to address bugs, performance, usability, security, and compatibility across different devices and platforms.
Testing may consider manual testing, user-acceptance testing, and automated testing.
Deployment
After the app has passed the QA steps, it is ready for deployment. The app is developed for release on your preferred app stores like Google Play stores and Apple app store. The required accounts of app stores are set up, and the application is submitted for review and approval.
Support and Maintenance
Once the app is installed, ongoing maintenance and support are significant. It considers monitoring the app's performance, evaluating user feedbacks, glitches reports, and releasing the app's updated features or fixing the bugs.
Continuous maintenance ensures the app remains secure, highly functional, and compatible with the advanced operating system and devices.

Real Estate Mobile App Development: Tech Stack
Let's review the tech stacks used for developing real estate mobile apps.
| | |
| --- | --- |
| Technology/Tool | Purpose/Functionality |
| CoreLocation | Geolocation services |
| CoreData or Realm | Local data storage and management |
| MapKit | Interactive maps and location services |
| Apple Push Notifications Service (APNS) | Push notifications on iOS devices |
| Facebook SDK | Integration with Facebook services |
| Google Sign-In | Authentication via Google accounts |
| Virtual Tours | Integration of virtual tour features |
| Image/Video Processing | Processing and displaying media content |
| Payment Gateway | Secure online payment processing. |
| Analytics | Tracking app usage and user behavior |
| Authentication | User authentication and authorization |
Note: It is not an exhaustive list because the real estate app development tech stack may vary depending on the project requirements and platform (iOS/ Android) considerations.
Required Team Structure for Developing A Real Estate Mobile App
Focusing on a development team with seasoned experts who can turn your ideas or vision into reality is essential for developing an interactive and feature-rich real estate mobile app.
Developers of Android and iOS apps, Business Analysts, Front-end and Back-end Developers, Graphic Designers, and QA Experts are all needed.
How Much Does It Cost to Develop A Real Estate App?
The complexity and scale of the application affect the cost to build an real estate apps. Different factors affect real estate app development cost, such as estimated development hours and location of real estate app development company or app developers.
For example, hire mobile app developer from eastern-Europe developers may cost from $90 to $190 per hour. Hiring the US app developers requires $130 to $230 per hour. However, Indian-based developers need only $20 to $70 per hr.
For a single platform, a feature-rich real estate mobile app might run you anywhere from $20,000 to $35,000.
Factors Affecting Real Estate App Development Cost
Market demand and competition among development agencies or freelancers may affect the pricing. Apart from these, several factors may affect the real estate app development cost.
Let's explore these factors in detail:
UI/UX Designing
The quality and complexity of the user interface (UI) and user experience (UX) may affect the real estate app development cost. A visually appealing and well-designed app with intuitive navigation may need much effort and resources. It may increase the overall cost.
Backend Development
The complexity of the backend infrastructure essential for an app may influence the development cost. The app may need more development time and expertise if it requires integrated databases and external systems or APIs.
Consequently, it leads to higher real estate app development costs.
Number of Developers
The number of developers engaged in the project may affect the development cost. More developers are significant for longer projects with strict deadlines. Hence, the involvement of developers may affect the overall cost of developing a real estate app.
Location
The geographical location of the development team may affect the real estate mobile app development cost. Development rates and charges may vary across different regions and nations.
For instance, development services in Northern America or Western Europe are commonly more expensive compared to those in Eastern Europe, Latin America, or Asia.
Number of Features
The complexity and number of features expected in real estate apps may impact their development cost. Each component needs testing, development, and integration, which may add to the overall cost.
Advanced features like real-time notifications, property search, third-party services, and virtual tours may need additional cost and resources.
Why Choose eBizneeds for Real Estate App Development Services?
There are different reasons to select eBizneeds for real estate app development services. Our developers have broader experience in creating real estate apps using industry standards. They have specialized in developing customized solutions that cater to unique project needs.
At a top-notch real estate app development company, we work closely with clients to comprehend their business needs. Based on the requirements, it developed a customized real estate app that aligns with its vision.
It strongly focuses on UI/UX designing for developing user-friendly and intuitive real estate mobile apps. At eBizneeds, we comprehend the significance of offering a seamless user experience that engages and retains users. It also increases user adoption and customer satisfaction.
It is a better choice for real estate app development services because of its industry expertise, customized solutions, robust backend development, ongoing support, and competitive costs.
Conclusion
Real estate app development considers a series of steps from planning and designing the development, testing, and deployment. The real estate app development cost may vary according to different factors, such as design requirements, complexity of features, development team size, and integration requirements.
Real estate app development must consider property search and filters, virtual tours, user profiles, notifications, mortgage calculators, and detailed property listings.
Businesses can develop a seamless and user-friendly real estate app by using such steps and considering such features. It caters to the requirements of its specified audience.
Investing in well-intended and feature-rich apps may improve the user experience, transaction, and property search options. It will contribute to developing the real estate industry in the digital business world.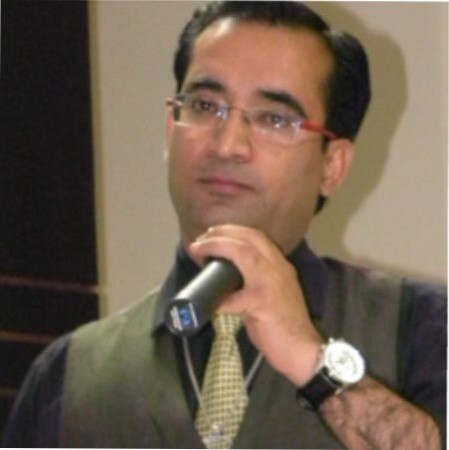 Naveen Khanna is the CEO of eBizneeds, a company renowned for its bespoke web and mobile app development. By delivering high-end modern solutions all over the globe, Naveen takes pleasure in sharing his rich experiences and views on emerging technological trends. He has worked in many domains, from education, entertainment, banking, manufacturing, healthcare, and real estate, sharing rich experience in delivering innovative solutions.