Last updated on October 11th, 2023 at 01:23 pm
Currently, different businesses are going online since individuals can buy anything online, whether it is groceries or other things.
Indeed, an online grocery delivery business is a great option to generate more revenue and higher return on investment in the times to come.
Therefore, you can develop a grocery delivery app to promote your business, which can prove to be very helpful.
We all understand that customers today choose to have their groceries delivered to their doorsteps instead of going out to pick them up. Hence, grocery delivery services are on the surge. This is why startups penetrate the grocery delivery sector to serve the best to their customers.
In a simple context, grocery delivery has become an important business. If you are fascinated but don't know how to build grocery delivery app, then you are in the best place. This blog will share how to build grocery delivery app in 2023.
Statistics of Grocery Delivery App
Numerous applications catering to customers' needs for on-demand grocery delivery make this sector of the mobile app industry quite promising. First, let's take a look at some critical Grocery Delivery App data:
Online Grocery Sales in the US – Market Size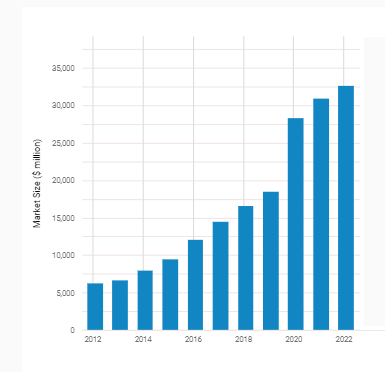 Source: IBIS, 2022
The market size of the online grocery sales sector in the US increased faster as compared to the Online Retail industry.  Grocery sale sector is projected to be $32.7 billion in 2022.
By 2022, grocery and grocery products are anticipated to grow by 5.3%. The US online grocery transactions market is expected to grow at a compound annual growth rate of 17.6 percent from 2017 to 2022.
As per CNBC, Online grocery sales are estimated to grab 20% of the market by the end of 2025.
Moving on, let's look at how on-demand grocery delivery apps work.
How On-Demand Grocery Delivery Apps Work
The consumer uses an online grocery shopping app to place an order, and the app contacts a nearby grocery store to make the purchase. Different types of consumers, buyers, and administrators are all taken into account by such sites.
This purpose aids in specific web or mobile app development.
So, let's take a closer look at how this shopping app works.
Purchaser
Users may create a profile in the app and enter their shipping information after logging in as buyers. Now that you have a list of items, you can start thinking about adding them to your virtual shopping cart.
Once you've decided on a delivery time and paid for your item, it will be sent out.
Customers get an alert when their item has been picked up and may follow its progress in real-time using GPS after it has left the warehouse.
Personal Shopper
You may check your delivered order and shopping list in the supermarket delivery app. Once you have a buyer's list, you can begin collecting things and making payments to the cashier using the buyer's money.
Suppose an item on a customer's wish list is temporarily unavailable. You may contact them using the app's built-in messaging system or by phone to suggest other options or issue a refund.
Once you have finished making your grocery selections from the online catalogue, you can switch the order's status from Picking to Delivery and deliver the goods directly to the customer's home.
Admin
The Admin Panel allows you to control who may access your store, pending orders, and available products. You may provide refunds to customers and offer help to consumers if they encounter problems.
Let's talk about the upsides of on-demand grocery delivery app development for shops.

Benefits of On-demand Grocery Delivery App Development
Online grocery delivery has been an increasing segment with lucrative insights for upcoming times. An online grocery delivery app development considers less investment and added benefits.
Let's discuss some grocery delivery app development advantages.
Contextual & Personalized Experience
According to an assessment of consumer behaviour, purchasing preferences and patterns, grocery delivery companies can offer customized offers to the customers and enhance the shopping experience by providing relevant recommendations regarding a discount on similar products.
Convenience
It is another significant benefit for the customers. There is no need to stand in long queues, search for groceries, and so on. The convenience makes it easy to shop from home and find essential groceries delivered to the doorstep.
Streamlined Inventory and Order Management
Inventory and order management have been a pain field. By considering the mobile app solutions, store owners can significantly organize the inventory, get notifications regarding stock, track orders placed in present and past, and estimate potential needs.
Top 5 Grocery Delivery Apps
The best grocery delivery apps aid you to save your time by providing the groceries at your doorsteps. There are different grocery delivery app development companies that offers Grocery delivery app.
Native app development and hybrid app development is considered for developing grocery delivery apps. In this section, we will tell you about the top 5 grocery delivery apps which are widely used in USA.
Let's discuss the top 5 grocery delivery apps:
Walmart Grocery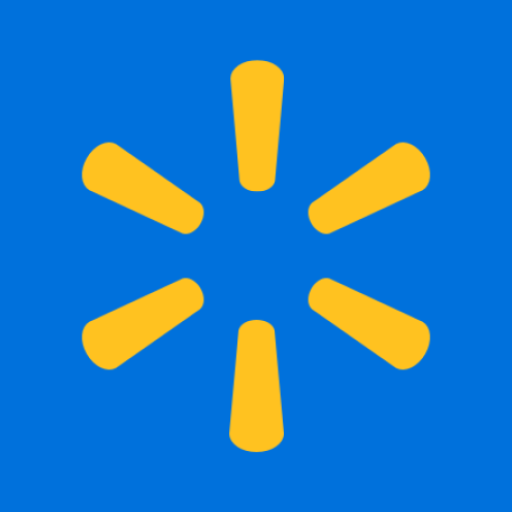 The Walmart food delivery app is a digital extension related to the physical Walmart store. You can get almost all of the store's products here. The convenience of having your favourite items conveyed right to your home makes this the best choice.
Amazon Prime Now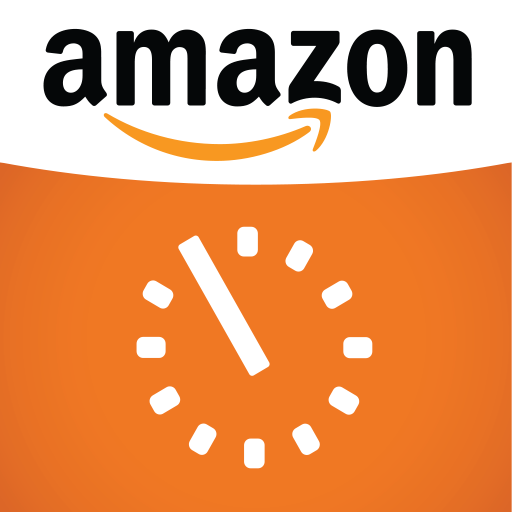 It is Amazon's recognized grocery delivery service. There are over 40 prominent locations wherein the top grocery delivery services of Amazon are easily accessible. You may purchase nearly anything on your shopping list, from food to cleaning materials to storeroom essentials.
Instacart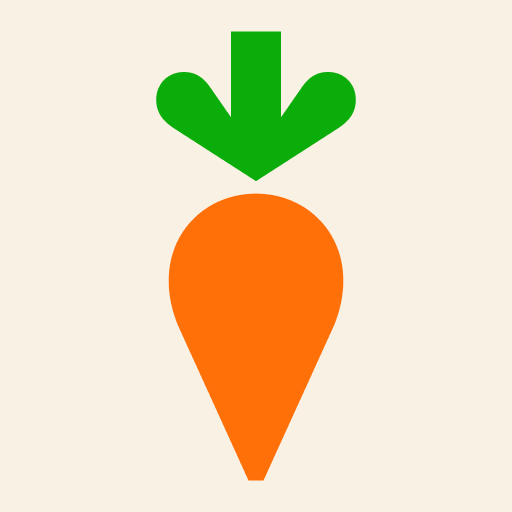 When you seek online grocery delivery services in North America, Instacart is one of the significant grocery delivery apps. It covers 66% of Canada and 85% of the United States.
You get your initial delivery for free while you sign up with Instacart. It is the best choice to sign up for the app. Each major supermarket chain in the USA has an agreement with the business.
Shipt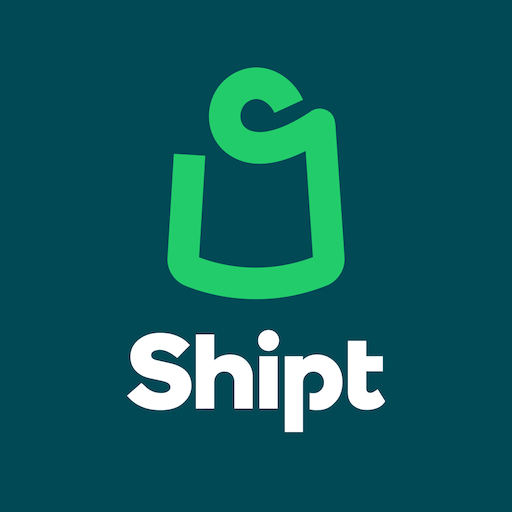 It is another business that offers grocery delivery services across the United States. A predicted $120 million in yearly income is produced by over 50,000 visitors to the company every year.
Shipt is a great app because it offers a broader category of unique competencies not found in any other application.
Peapod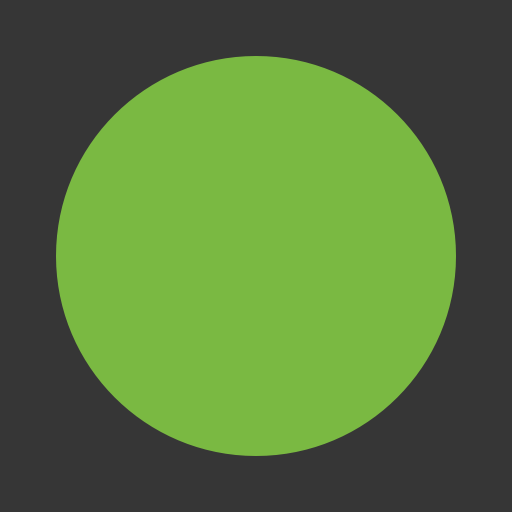 It is a Chicago-based delivery service for groceries. Customers in Boston, New York City, Chicago, and Indianapolis are competent in buying groceries at the 24 outlets of the company across the United States.
Customers may develop a list of shopping via the app. The business permits consumers to do recurrent shopping and provides different techniques that make this appropriate.
Essential Things to Consider Before Developing An Online Grocery Delivery App 
When you seek a new business venture this year, you may wish to initiate an online grocery and increase your chances of success using the tips below.
Know Your Target Market
Although a grocery store must consider all the products required by all consumers, it is still significant for understanding your target market. For example, when you target consumers who often purchase groceries on a budget, you might wish to reconsider your pricing.
In the meantime, when you target consumers who are only within the proximity of your location, then the affordable delivery fee must be included.
Choose the Right Platform
After you develop your target market and delivery areas, you can begin to select the platform you will apply to sell your grocery goods. This is a crucial phase you must go through in developing your online grocery.
Decide the Delivery Areas
You may decide which areas you are willing to cater to and provide delivery services for their products. You must never forget that the region you want to cater to must be within reach of your warehouse.
It would make delivering the product rapid and more straightforward than including fields far away from the warehouse.
You should include the labour and fuel to offer the groceries to customers' doorstep. Hence, you must develop a vicinity wherein you can afford delivery. You may add a flat delivery charge that you will take from the customers.
Choose the Best Delivery System
Currently, your online store is developed, and consumers are initiating to flood your sites with orders. It is time to deliver such goods to their homes, but how?
You have two choices while it is the context of a delivery system.
The first choice is to develop a delivery team for your own by hiring different delivery riders and buying the vehicles for delivery.
The second choice would be to partner with the delivery services to pick up the products at your warehouse and send them to the recipient.
Your delivery service partner would then pool the delivery fee from charging for the service they offered to you and your customers.
By partnering with the delivery service company, you will never have to be concerned about hiring the delivery person and buying a vehicle that will cost you affluence.
Register Your Business
Although you are only dealing online, you must still register your business in the context of formality. Each state in the nation has some strategies for registering an online business.
When you are unaware of your state's procedure for registering an online business, you can help them through a tax consultant or charted accountant.

Revenue Model of Grocery Delivery Apps
A revenue model aids you in different ways to make your grocery delivery app development company more profitable and scale it. Please focus on the fact that all such techniques have benefits and conditions.
Hence, let's discuss revenue generation. The commission is by far the oldest as well as preferred revenue technique for all marketplace holders.
Delivery Commission
This model charges the purchaser and driver with some particular level on each purchase. It would be credited to the marketplace owner's account on completion of an order.
This model charges the driver and purchaser a specific amount on each buy. It would be credited to the marketplace holder's account on completion of an order.
Transaction Commission
Each sale is chargeable to each seller/vendor on the customer orders in the marketplace stage. In such a way, the marketplace owner can earn as per the sale conducted on their portal.
Banner Ads or On-site Promotion
It can permit the vendors to carry out customized ads through schemes and banners on the platform's homepage. The admin can charge the seller for the number and campaigns they want to launch.
Vendor Subscription Fees (Membership fee)
This model is mainly for a vendor not contented with the commission model by reimbursing a fixed subscription fee. They can utilize your service quarterly, bi-annually or even annually.
There are two key factors you require to be highly reliable, one in developing a business plan and another in producing the revenue model for your business. Moreover, you can consider both aspects in a highly detailed manner.
Features of Grocery delivery App
As technology is growing nowadays, there is tough competition in the marketplace. And due to this, we have discussed some unique grocery delivery app features that you may require to add to your app apart from the competition.
Now let's delve a bit more into the features of grocery delivery apps.
Grocery Delivery App Features for Admin
The admin panel is essential to launch your services effectively and handling your business online. It is a web-based app applied by the store owners and the individuals running the services.
Let's check out the essential admin and vendor features required to consider in the grocery delivery app.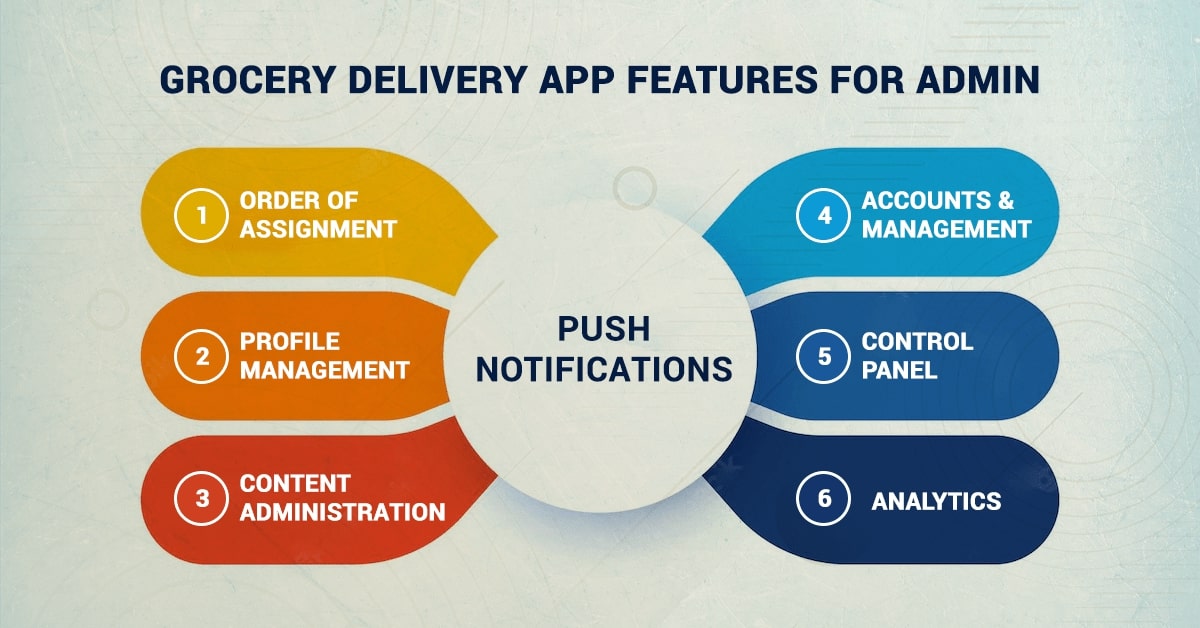 Order Assignment
This feature permits the grocery retailers or you (when you apply a single vendor platform) to assign orders to their customers. It is a significant element of your supermarket grocery delivery app.
It permits you to allocate the orders to different delivery individuals according to their accessibility.
Management of Profiles and Registration
When you build a grocery delivery app like Big Basket, you must develop an interactive profile and a registration module. It is a significant element in penetrating the app for customers and vendors.
The grocery delivery app developer can aid you in developing an interactive app at a viable rate.
You cannot overlook this functionality when considering an aggregator model for developing a multi-vendor platform. Panel permits the different vendors to register with your company and manage their information.
They can adjust the rates, consider new products and even build consumer offers, among other things.
Content Administration
This feature permits you to enhance the user experience by optimizing the content for your custom app. Content is maintained and updated in a multi-vendor app through different store owners.
Accounts & Management
This on-demand grocery delivery app allows you to manage and alter your payment data and financial accounts. It aids businesses in calculating the whole revenue earned through an app.
Control panel
The dashboard of the grocery marketplace would make it modest to manage your grocery delivery store. This feature permits the admin to check all essential dashboard functions like payments, delivery, and orders.
Analytics
You can consider analytics to check how many users have downloaded your app and how many orders you get each day. It generally helps you to keep track of your businesses and their information.
Push Notifications
The push notification feature related to the grocery marketplace permits the admins to send notifications to customers regarding product discounts and other potential deals. Custom notifications can be issued to users according to their interests and choices using the order history.
Grocery Delivery App Features for Customer
This is a customer-end grocery delivery app that customers will use. It aids them in accessing the grocery purchasing app, selecting a local grocery vendor, placing their order, and making payments.
Let's discuss some features you need to implement in the app for your customers.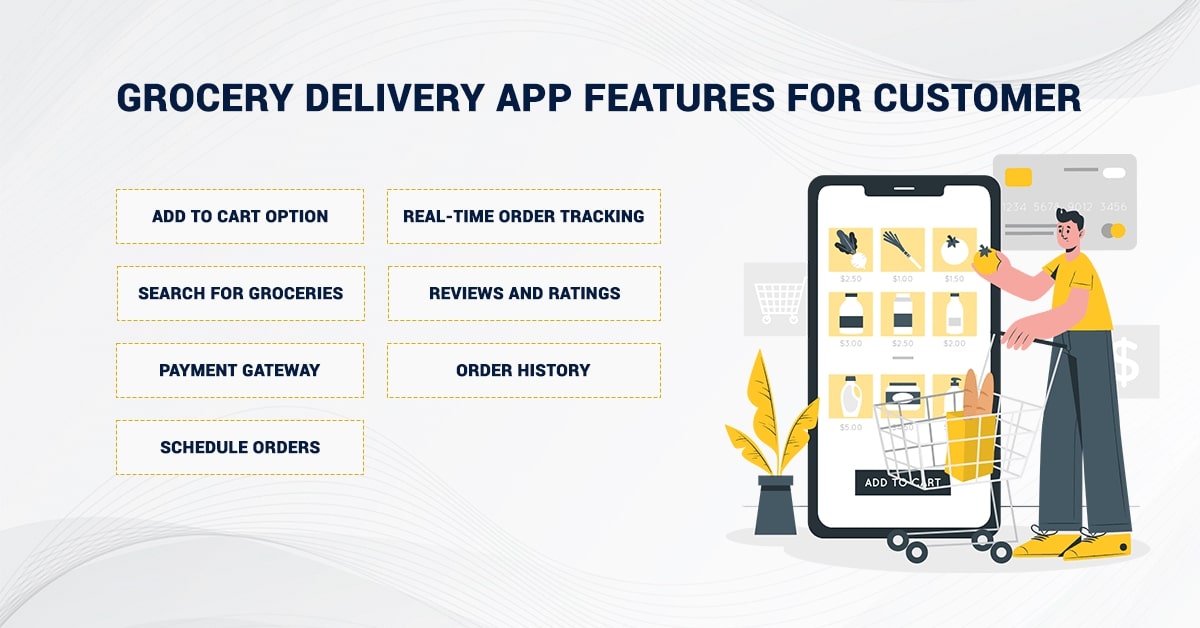 Add to Cart Option
Add to cart feature in an online grocery delivery app is significant and cannot be ignored while developing a grocery delivery app such as Uber. Users can choose the items and consider them in the cart.
They can put the products in the cart from different stores available on the app. The cart option lets the users focus on what they have decided to purchase.
Search for Groceries
One of the significant visible and significant elements of grocery delivery apps is related to search features.
After logging into the app, users can find the groceries or local grocery stores in their field. A simple search button will aid the user in finding the products he requires for ordering online.
The grocery delivery app solution would have a list of all the grocery products and stores arranged by name, product preferences, and location (packaged foods, vegetables, and fruits). The user can get it easy to seek for groceries he requires with this smart list. The user can also place an order.
Payment Gateway
Grocery delivery apps must have different payment techniques like credit cards, debit cards, cash on delivery, and e-wallets. It permits the users to select the technique they trust highly.
Because users will trust the platform for entering their card details, it is significant to offer secure payment choices.
Schedule Orders
It is excellent when users can arrange the orders ahead of time and have groceries provided at the scheduled time. The option permits the users to find groceries at a feasible time. Users can even select the delivery of specific items each day, each month, and each week.
Real-time Order Tracking
When you want your customer to trust your services, it is critical. You don't choose to be forced to act on nothing except waiting for the order to arrive. Orders can be delivered late or even ahead of the agenda on occasion.
Users will appreciate tracking the status of their order from dispatching to the delivery at their doorstep. It will not only ensure that the user's order arrives on time, but it will also aid them in remaining calm when they wait.
Reviews and Ratings
This feature permits the users to review and rate your grocery delivery service and can make or terminate your app. You can focus on different scenarios, such as hundreds of thousands of individuals are estimated to place orders and receive the deliveries.
But which grocery store choices on your app must be the customer's choice? You perhaps chose to support the users in selecting the finest choices available.
Order History
Customers can access their past orders from the grocery delivery app. It can be for different reasons, like wanting the same order of products for the same store or simply choosing to check how much they spent on groceries the previous month.
Customers will be competent to assess their past ordered items with this functionality. This permits them to place a repeat order from the same seller without finding and choosing a local retailer.
Steps You Should Follow to Develop a Grocery Delivery App in 2023
Indeed, the demand for grocery delivery services is becoming highly significant. Therefore, it is an excellent choice to start a grocery delivery business. However, starting a business is challenging since it needs different elements.
For starting the grocery delivery business, it is essential to consider foolproof evidence and ideas. If you have to learn grocery delivery app development steps, the things below will aid you in initiating your own business.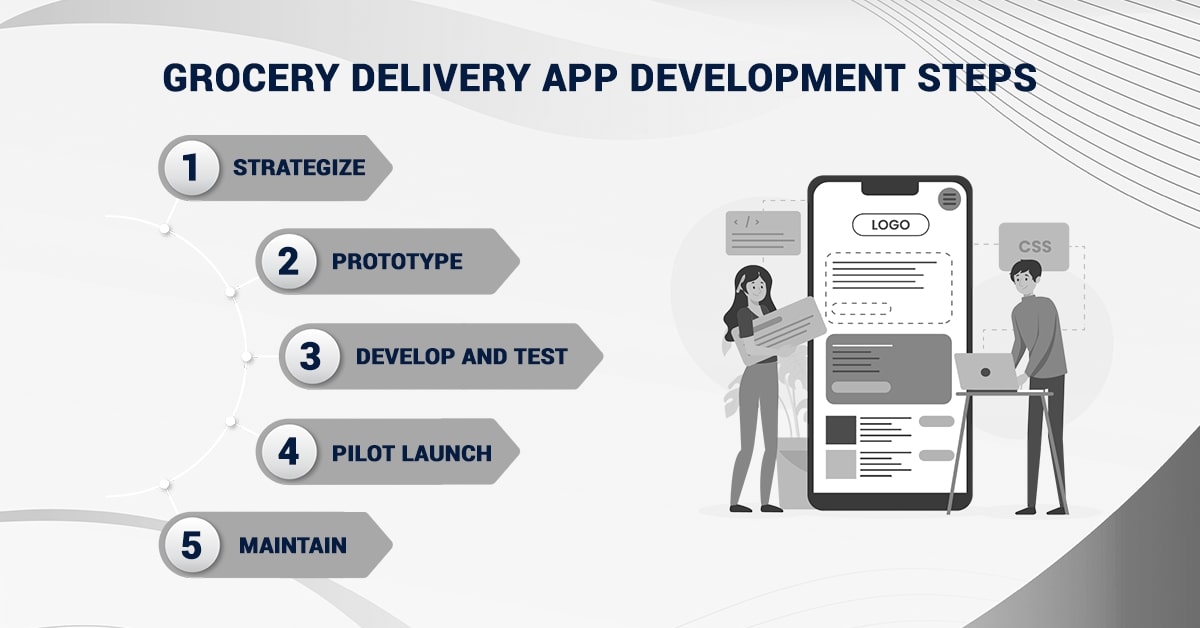 STEP #1: STRATEGIZE
It is an initial phase you should follow while starting the grocery delivery business.
Identify A Target Audience and Location
Different grocery items like milk, rice, pulses, and others are probably perishable products and have a limited shelf life.
It only relies on how fresh the items are essential to be provided, and you need to plan your delivery edge accordingly. Hence, it is significant to address your target audience location and initiate monitoring the purchasing habits and patterns of the target audience.
It will provide you with an idea related to trends. Therefore, it is essential to address a target location and audience. It will assist you in initiating your own business, that not only aids you in developing a brand but also assists in producing higher revenue.
Have Your Backend In Place
Once you address the target location and audience, the next phase is to book a warehouse to store the products you choose to sell online. You require to choose a warehouse location tactically. Hence you can offer the product quickly.
For starting a business, you can tie ups with retailers and wholesalers; hence you are competent to supply the essential products. Therefore, you must consider your backend when initiating a grocery business.
Register Your Business
When you focus on initiating a grocery delivery business, it is significant to consider your business should be registered. As per the company's act of 2013, it is significant to register your business as a proprietorship firm, public or private limited firm, partnership company or limited liability company with the ministry of company affairs.
After the business registration, the registration certificate generates from the sales and GST numbers and procurement of tax. In this context, you can seek the assistance of a registered tax accountant or consultant.
Hence, consider this step while deciding to initiate a grocery delivery business. It will aid you in developing a business that will generate more profit and is only a one-time investment.
STEP #2: PROTOTYPE
The next phase is testing your product idea with the specified customers by developing an interactive prototype. Remember, development and testing are significant resource-demanding elements for software development projects.
In opposition to this, developing an interactive prototype needs less effort. Furthermore, it permits you to iterate a prototype that needs less effort. In addition, it permits you to repeat rapidly concerning expected outputs since no coding is considered.
STEP #3: DEVELOP AND TEST
After the prototyping and strategy phases, we are ready to develop a grocery application. Afterwards, you can hire mobile app developers to activate their blend by initiating to turn a list of features into the code, and testers get to play with the initial beta versions of the app.
As you proceed with this grocery shopping app development phase, let's consider a few things.
Optimistically, you are not developing the whole thing at once
As already discussed, the bare minimum is a mobile app for customers and a web interface for admin and store managers. Back-end development must progress instantaneously within developing user front ends or even go for little forward.
It would help if you never forgot to work on a minimum viable product that would provide enough worth and excitement to produce initial adhesion to the customers.
The development team follows agile development principles
You must be competent in checking the progress with each new app version that the team will release every two weeks or so. Agile demonstrates that developers can perform on the feedback rapidly and modify the following version.
STEP #4: PILOT LAUNCH
This phase is relatively straightforward and does not take much time. Developers upload the mobile apps on Google Play and App Store and move the web piece towards the production setting.
You require this to release the updates rapidly in the coming times. Moreover, CI/CD assures new moves can be pushed to the customers in minutes vs hours or occasionally even days.
STEP #5: MAINTAIN
The maintenance phase demonstrates further product development; hence need to express it. As you build grocery delivery app, you will consider new improvements and features and start monitoring its issues, performance, and user engagement.
It is straightforward that artefacts related to the maintenance phase, such as app usage analytics and issue reports, integrate into the development. For a new feature, it is about the prototyping stage.
Suppose you performed with professional developers at the maintenance stage. In that case, you must harvest favourable reviews in the app stores and assess the complaint through other venues without impacting the app rating.
How Much Does It Cost to Build Grocery Delivery App?
Grocery delivery app development costs may vary widely depending on factors such as the developer's experience and the size of the project's budget.
It will take between $1900 and $2400 in development time to create a supermarket delivery app that works on demand. It may then be multiplied by the development rate, which varies depending on region, to provide a ballpark estimate of the development cost.
Therefore, we can estimate that the cost to create an app for on-demand food delivery in the United States would be between $40,000 and $200,000.
Remember that this is only an estimate and that the actual price may vary depending on several variables, not just the progress of the leading development.

Factors Affecting the Grocery Delivery App Development Cost
Maintenance
Even after an app has been created and made available to the public, its development costs will continue to rise. The app must often get upgrades with new and innovative features to maintain user interest and attract new users.
Keeping up with market shifts and new device and operating system releases may be costly for maintaining a smooth user experience. Features such as these are provided as part of app support.
App Marketing
Once development is complete, an app submission to both Google Play (Android) and the App Store is required (iOS). A one-time fee will be charged to determine whether or not the app meets the criteria established by such elements.
Given the variety of alternatives available, you'll need to invest in promoting your app through paid press coverage and attention-grabbing advertisements.
Reusing Existing Code
Since it is usual for development expenditures to exceed the budget, many companies search for methods to reduce their outlays. One approach is to reuse the code from an existing programme. This might reduce the coding cost by one-third compared to beginning from scratch.
Highly complex software with a tech stack would cost more than $5000. Thus budgeting is essential when creating an on-demand grocery delivery service.
App Update
Remove App Update Errors – Before releasing, an app must undergo extensive white box and black box screening to verify it is bug-free. Once the software is released, various problems become apparent.
The annual cost of application maintenance is estimated to be 15 of the overall cost of app creation.
Technology Stack To Used For Grocery Delivery App
Companies may choose from various technological stacks when developing an on-demand grocery app. Following are:-
Database –MongoDB, Mailchimp Integration., Postgress, Cassandra, HBase
Push notifications –Push.io, Twilio
Payment methods –PayPal, eWallets, Braintree, Stripe
Cloud environment – AWS, Azure, Google
Phone verification, Voice, SMS –Twilio. Nexmo
Real-time Analytics – Apache Flink, IBM, Cisco, BigData, Spark, Hadoop,
Conclusion
Nowadays, most people prefer to do their shopping and research online. The establishment of a grocery delivery service is, hence, highly recommended. This is a great way to allow your on-demand app development company to boost and start making more money right now.
A well-rounded set of features, including login, push notifications, and more, is essential, so make sure your app has them. Dedicated developers are required to create such one-of-a-kind software.
Having your project handled by a team of experts may alleviate stress. Dedicated developers have years of experience in the field. That's why it's a brilliant idea to employ Android app developers that can cater to your every need.

FAQs
Question: What features should be considered in your online food delivery app?
Ans: While certain aspects of your app may be standard fare for every delivery app, you should differentiate it with a few key features. Options for menus, homepage personalization, app feature interfaces, geographical services, user rating & review capabilities, various payment methods, and more are just a few examples.
Question: How long does it take to develop a food delivery app?
Ans: The time it takes to construct an on-demand food delivery app may range from two to four weeks, although this heavily relies on the app's complexity and required features.
Question: How should you determine the product's price in my food delivery startup?
Ans: The most straightforward method for determining a product's price is adding variable costs to the fixed expenses plus a profit margin. Think carefully about who you want to read your work. Please find out how much they are willing to spend on meals, particularly takeout or delivery. Compare your prices to the competition by using the median market price.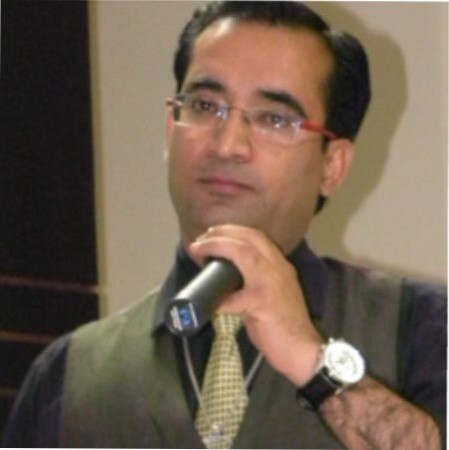 Naveen Khanna is the CEO of eBizneeds, a company renowned for its bespoke web and mobile app development. By delivering high-end modern solutions all over the globe, Naveen takes pleasure in sharing his rich experiences and views on emerging technological trends. He has worked in many domains, from education, entertainment, banking, manufacturing, healthcare, and real estate, sharing rich experience in delivering innovative solutions.