Last updated on October 12th, 2023 at 05:51 am
Advancement in technology brings innovation in hospitals and medical facilities, simplifying the everyday process and automating the healthcare system. Complex medical software systems helps manage medical workflows effectively in several healthcare institutes such as hospitals, clinics, medical offices, pharmacies, and labs. Some medical organizations prefer off-the-shelf software solutions; others go for the custom software, designed as per the specific needs of the particular organization. You can choose custom medical software or ready-made solutions as per your needs, you simply need to assess your needs and choose a right solution accordingly that will fit your business purposes.

What is Custom Software Development?
Custom software development is the process of designing and developing application for a specific set of users, functions, or organizations. Custom software has the ability to fulfil the specific needs of a healthcare organization. It is for specific users and covers every aspect of system, starting from developing the app right from scratch, migrations from the legacy platform to a new one, and maintenance & support.
Custom Software Development Services helps healthcare experts to track and manage all internal processes such as patient care, treatment plans, booking doctor & nurse appointments, associated data entries, personnel shifts, and incoming and out coming documents- bills, insurance inquiries, and many others.
Customized medical software systems provide doctors a quick access to the important data at their fingertips. It speeds up and improves work efficiency incredibly, records data, and controls access to sensitive information. By reforming all the basic aspects of your business operations, you can:
Optimize healthcare costs
Minimize medical personnel fatigue and burnout
Simplify healthcare tracking and reporting
Moderate patient health risks owing to remote monitoring
Enhance patient experience and care
What are Some Common Types of Healthcare Software?
There is a variety of medical software available in the market. All are efficient to perform their respective tasks and can bring a lot of benefits to patients, physicians, medical organizations, and the entire healthcare ecosystem. Healthcare software offers comprehensive solution that includes everything. Below are some common Custom Healthcare Software Development tools.
Custom Software for Health Facilities and Medical Professionals
The goal of the organization-centric custom software is to provide medical facilities and physicians with a more convenient and flawless workflow.
Electronic health record (EHR)
It helps you keep a track of patient information; it is sometimes also called an EMR (an electronic medical record). HealthIT.gov defines EHRs "real-time, patient-centered records that provides information quickly and securely to the authorized users." It keeps your information safely like your medical history, medications, treatment record, immunization dates, allergies, radiology images, and laboratory and test results.
EHR is greatly helpful for Doctors as they can easily have a detailed and deeper understanding of their patients by accessing all the data. According to a study of 85 percent of medical professionals, the use of EHRs helped them to provide excellent care to their patients.
A pharmacy manages product inflow, inventory, patient data, and medication lists in a complex retail environment. And the most important, everything is safe and secure; each patient's data is being protected. Custom healthcare software provides a great assistance to the pharmacies to track patients and medications, simplify processes, and keep them in step with the law.
Hospital management systems
Apart from the medical challenge, there are a wide variety of administrative tasks that need to be managed by a healthcare organization. These tasks may include setting up doctor appointments with patient, billing and insurance, scheduling of nurses and doctors, and record of medical supplies. Performing the entire task manually is quite tough; custom software helps you manage all your tasks effectively and efficiently.
Medical imaging software provides diagnostic information of medical conditions such as cancer, neurological, gynecological disorders, and cardiovascular diseases. This specialized software helps medical team to perform MRI/CT/PET scans more effectively and generate 3D models of different body systems and organs in a real-time visual representation.
Statista forecast report states that, the market of medical imaging analytics software will reach $4.2 billion by 2025. The advanced technologies like machine learning, deep learning, and Artificial Intelligence enabled medical software's will certainly enhance the doctors' expertise.
Medical Diagnosis Software
Medical diagnosis software helps doctors to figure out the wary symptoms and provide with the correct diagnosis. It further assist to share the patient records within the system in real-time. This software is based on AI technology which helps analyze all collected data and create the most appropriate diagnosis and solutions.
Medical billing software automates the billing processes and keeps a track of all financial process including generating invoices, insurance claims, etc. Healthcare billing software also ensures minimized manual mistakes that can take place when transferring personal data between systems. It makes transactions more transparent, safe and secure.

Benefits of Custom Software for Health Facilities and Medical Professionals
All the above software helps the organization greatly in performing various kinds of tasks, enhancing the doctors and the medical team's expertise in the healthcare industry. The benefits of custom medical software include the following:
Reducing the routine paperwork;
Flawless and seamless management process within the facility;
Effective and timely treatment due to early detection of diseases;
Smooth communication with other medical workers within the healthcare system;
Real-time access to data;
Automation of a variety of processes and day-to-day tasks;
Minimal of manual mistakes and reduced operational costs.
Patient-centric Solutions
Patient-centric solutions help make smooth and convenient interaction between patients and medical institutions. When using such software, patients are not required to keep health cards safely, wait in a long line and schedule an appointment on phone, etc. Let's have a look upon patient-centric solutions in more detail.
Telemedicine
Some doctors allow their patients to consult remotely video conference instead of needing the patient to travel all the way to the premises. This is immensely helpful for those who are sick severely or can't travel to the doctor. It requires a secure face-to-face conferencing, screen sharing, and image transmission.
With the latest advancements in technology, now doctors are able to monitor and care their patients at home. Each step of healthcare software development is highly secure by HIPAA compliance against any threat.
Personal Health Record Software
It provides the best way to patients to stay updated and manage their ongoing treatment. Personal health records software stores record of your medical conditions and procedures, allergies, medications, and dates of immunizations. All these personal medical information is kept in one place and allowing you to access it anytime and from any device. It helps patients to:
Track and measure their health: keeps a check on the progress toward their health goals;
Have effective doctor visits: helps you prepare all the questions you any ask to doctor and don't miss out on anything right before a visit to a doctor;
Organize the health between visits: uploads and analyze information from home-monitoring devices like a blood pressure cuff;
Stay Managed: track appointments, vaccinations, medications, etc.
E-prescribing software helps doctors to prepare and control medication prescriptions for their patients easily. They can write and renew dosage, prepare a new one or cancel the old prescriptions online. Additionally, it is integrated with national drug reference databases, therefore doctors can add or remove drugs from their patient's lists. All prescribed medicine appears in the electronic patient's health card which can be used for future purpose in case of any need.
Appointment Scheduling Software
Appointment scheduling software provides a calendar to the patients in which they can requests for appointments and confirm available time slots. It automates the patient scheduling the appointment process. It offers a more efficient and streamlined appointment scheduling process which reduces unwanted hassle for patients, and give positive impact and patient satisfaction. It helps both patients and healthcare professionals by saving time, reducing wait times, and improving patient experience.
Benefits for Patients
Implementation of custom medical software just not benefits hospitals and medical workers but also provide great advantages to patients as well. It offers patients convenient and awesome services, leaving a good impact afterward. Benefits for patients include:
Handy appointment scheduling system;
Smooth and quick communication between doctors and patients from any device;
Easy access to all health records and medical examination results;
Simple process of preparing and managing medication prescriptions, possibility to manage medical treatment from a distance.
Why Use Custom Healthcare Software?
There are many benefits of having custom healthcare software to a healthcare organization or hospital. Your patients will have a smooth and user-friendly experience to perform all their tasks including scheduling appointments with the doctors to clearing the medical bills and accessing their health records online.
The biggest advantage of custom healthcare software is that it is specifically designed for your needs so it helps make the task easier and faster. It provides you the assistance of a personal support team, whereas out-of-the-box healthcare software may contact to a support team, but they mostly do not have any idea about your particular situation, which takes much time to get the things work. Custom software solutions offer a team of experts, developers and designers and they are very well familiar with your organization's system and operations because they have build your solution. So, you will get the assistance as and when you need it, without any kind of delay.

Final Thoughts
No matter your healthcare organization is big or small, custom software solution provides outstanding results. It helps you offer a seamless experience for your patients, secures the data, and improves the quality of work. It indeed the right choice for your hospital, you just need to make sure to the get the software designed and developed from the best software development company.
However, Custom software is relatively costlier and needs a good investment. It is very important to take sufficient time to assess the needs of your organization prior to the development of the custom software. A leading ASP.NET Web Development services provider and award-winning software company can offer the best services and experienced developers to build outstanding custom software, serving each and every aspects of your organization.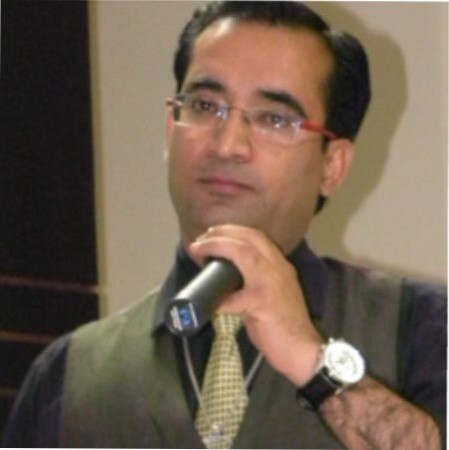 Naveen Khanna is the CEO of eBizneeds, a company renowned for its bespoke web and mobile app development. By delivering high-end modern solutions all over the globe, Naveen takes pleasure in sharing his rich experiences and views on emerging technological trends. He has worked in many domains, from education, entertainment, banking, manufacturing, healthcare, and real estate, sharing rich experience in delivering innovative solutions.